Definition
What is lead generation?
Lead generation aims to get the attention of inbound, or outbound, prospective customers and turn them into leads – creating interest to avail a product or service. 
Lead generation mostly uses digital means and has been undergoing increasing changes in the past years due to the advancement of more sophisticated online systems.
Some examples of lead generators include live events, online content, online advertisements, email marketing, and social media. With the trend, the buying process has dramatically changed; thus, industries need to find new tactics to reach buyers and create clamor to entice them. 
With lead generation, enterprises focus on being found instead of finding customers through advertising and email blasts. Industries have now learned to build continuous relationships with customers.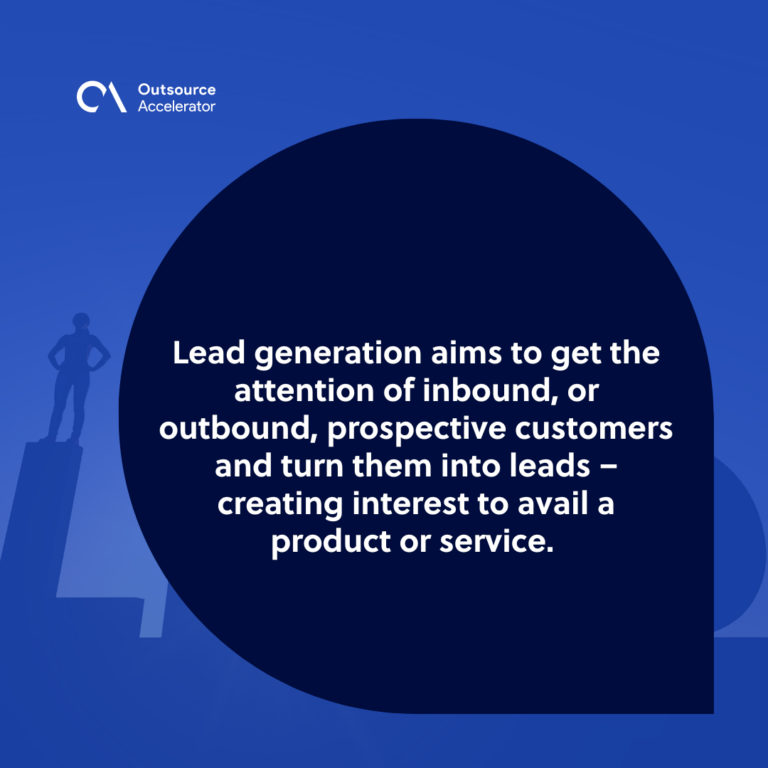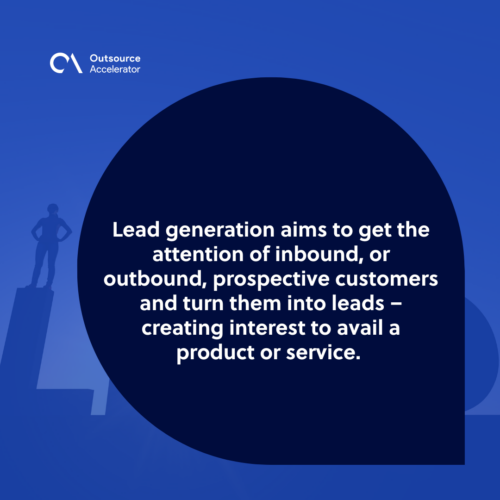 Lead generation in call centers
Traditional marketing methods can be inefficient and expensive. They could reach a large number of people, but there is a possibility that most of them are not interested in your services or are unlikely to make a purchase. 
Call centers use a wide range of different platforms to generate leads for their clients. Common channels include email, phone, social media, and other digital streams. 
Business-To-Business (B2B) lead generation can be utilized for other companies that you want to turn into clients, while Business-To-Consumer (B2C) lead generation can help increase the company's sales through customers.
Lead generation call centers can help grow revenue, improve profits, and create a bigger customer base through a more targeted and direct approach. 
With their lead generation solutions, a contact center can find qualified clients, gather their information, and connect them with your company.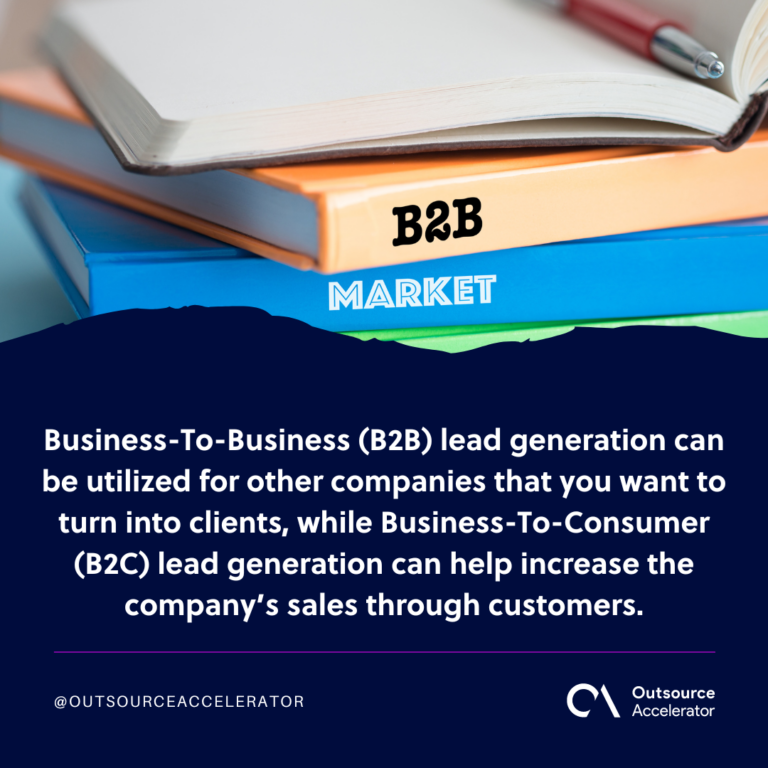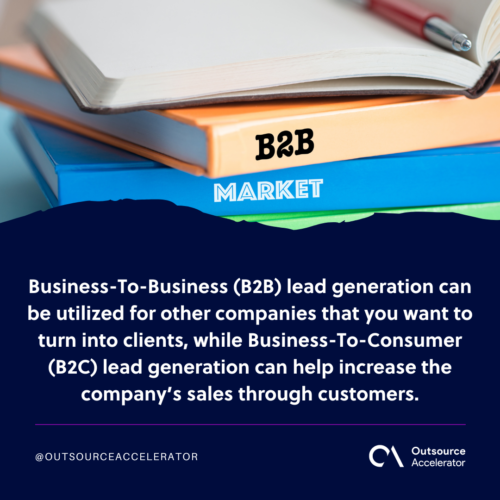 Outsourcing lead generation
Generating leads is essential in transitioning the buying journey of a site visitor to becoming a delighted customer. 
Lead generation is considered to be an inbound marketing strategy that involves a wide range of campaigns, strategies, and tactics, aiming for a significant number of attracted audiences to be sales-qualified leads.
As a visitor starts to show interest in your company's product and service with the provision of valuable content, the conversion is more organic. Lead generation then stands as to what it is made to be: a natural way of initiating and warming up potential prospects of the business to be key buyers.
Outsource Accelerator provides you access to great lead generation experts that you can outsource from the Philippines starting from $6 per hour, where you can save up to 70% on staffing costs. We have over 5,000 articles, 350+ podcast episodes, and a comprehensive directory with 2500 BPOs… all designed to make it easier for clients to learn about, and engage with outsourcing lead generation.