Definition
Definition of Internal Metrics
Internal metrics are methods introduced and applied to measure the success of inbound or outbound call centers. Usually, a call center works in a pressured atmosphere where administrators need to handle tasks, including the timely response to every call while maintaining a high degree of customer support, and customer loyalty and satisfaction.
Internal metrics are evaluation indicators used for the assessment, comparison, and monitoring of results or output. Usually, companies use a group of metrics to create a dashboard that managers or consultants analyze daily to maintain performance reviews, perceptions, and business objectives.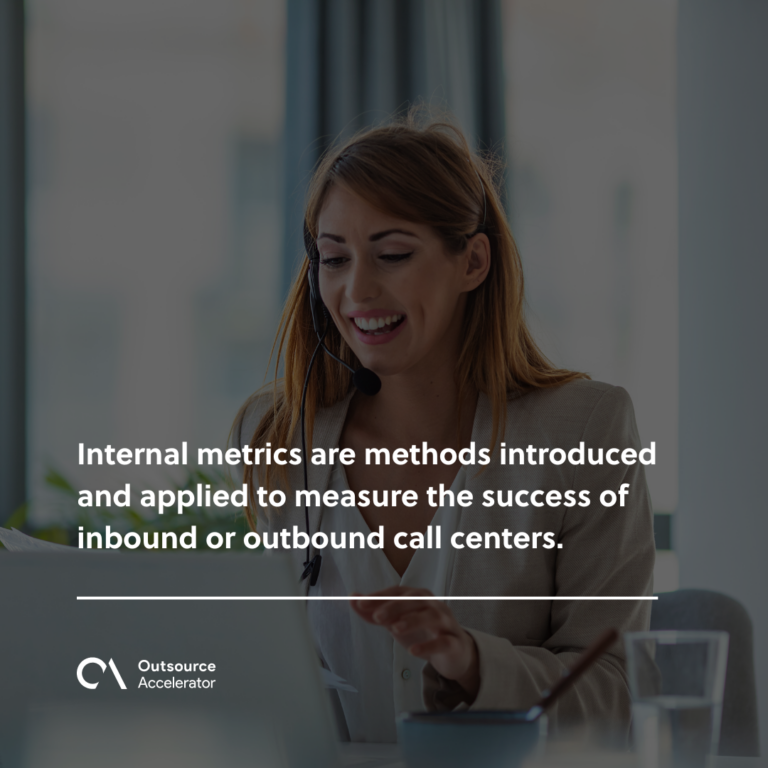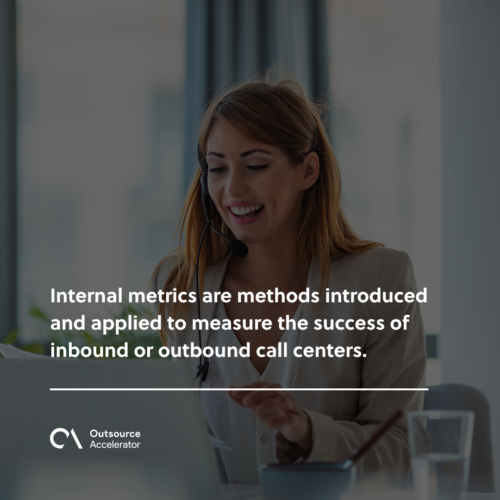 Call center internal metrics 
Average Handle Time (AHT). AHT is the approximate length of the entire customer service transaction, from the time the customer initiates the call until the completion of the conversation.
Blocking Rate. Blockage Metric lets the staff track the number of calls that could not be addressed due to business constraints or infrastructure problems. 
Cost per Contact. The Cost per Contact KPI calculates how much each contact costs your call center, which is a vital part of the cost-benefit study at the same time.
Customer Satisfaction (CSAT). Consumer Satisfaction (CSAT) is a sign of customer pleasure. CSAT is based on a brief survey that consumers fill out after a discussion.
Forecasted Calls vs. Actual Calls. It is a primary factor in deciding the actual amount of capital needed, calculated as a proportion of the difference between the number of calls predicted and the number of calls received.
Number of Calls Offered. It is the total number of calls sent to the call center, including abandoned calls or calls where the caller gets a busy signal.