Definition
What
are
finance and accounting?
Many businesses are looking for ways to manage cash flows and save on costs. One specific way to do that is by hiring somebody who has the foundational knowledge that can perform finance and accounting offshore. But what are they exactly?
Finance and accounting are two aspects of a business that work together. It is all about keeping track of financial statements, financial transactions, and financial reporting.
These financial transactions are recorded in a balance sheet using generally accepted accounting principles. The financial statement is where all the transactions can be found and are then presented to the management team or client for financial reporting.
These are all essential in any corporate finance reports about financial accounting because they will measure the return on investment, income statement, income taxation, financial assets, cash flow analysis, and even the liabilities the company has.
These are the primary reasons why most organizations opt to outsource finance and accounting. It is now one of the best digital resources expanding in the online world to manage an organization's finances.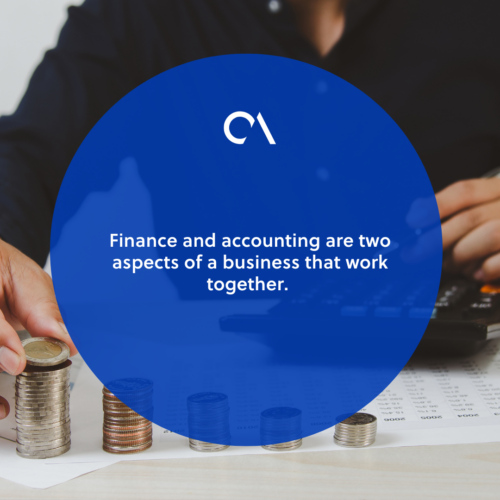 Finance and accounting BPO trends
More and more companies are increasingly seeing outsourcing as a solution to every problem in business operations.
Whether to gain an edge in the financial market, perform finance coursework, or drive the company's financial performance, outsourced finance and accounting can help largely.
Here are several accounting and financial trends that an outsourcing company could help you get in line with:
Real-time visibility
Updating your financial data and financial records every time a financial transaction occurs takes a lot of time.
Outsourcing firms can solve these business problems and deliver real-time, accurate, and top-quality data to all clients and investment firms.
Tax assistance
Most outsourced accounting firms include tax prep for government agencies and advisory among their core services. By relying on them to handle all your financial records, there is a developed synergy between your tax prep and accounting.
Planning and recording
For companies that lack the time and resources to handle complex financial concepts, financial planning, and recording transactions, outsourcing firms can put world-class accountants and financial analysts in charge of these efforts.
With these laid out properly, your accounting can start aligning your business operations with the financial market strategies.
Performance dashboards 
Dashboards compile and update your key performance indicators (KPIs) in one place so that business leaders can access any financial information anytime.
Investment firms can set up and maintain dashboards or general ledgers for clients eager to make business decisions based on business insights rather than intuition.
Cloud migration 
Shifting your accounting practices and services to the cloud is more important than ever nowadays. Outsourcing firms can handle technical, financial, and operational matters to make quantitative analysis easier and more reliable.
With the use of outsourced accounting technology and software, managerial accounting can be done seamlessly and accurately.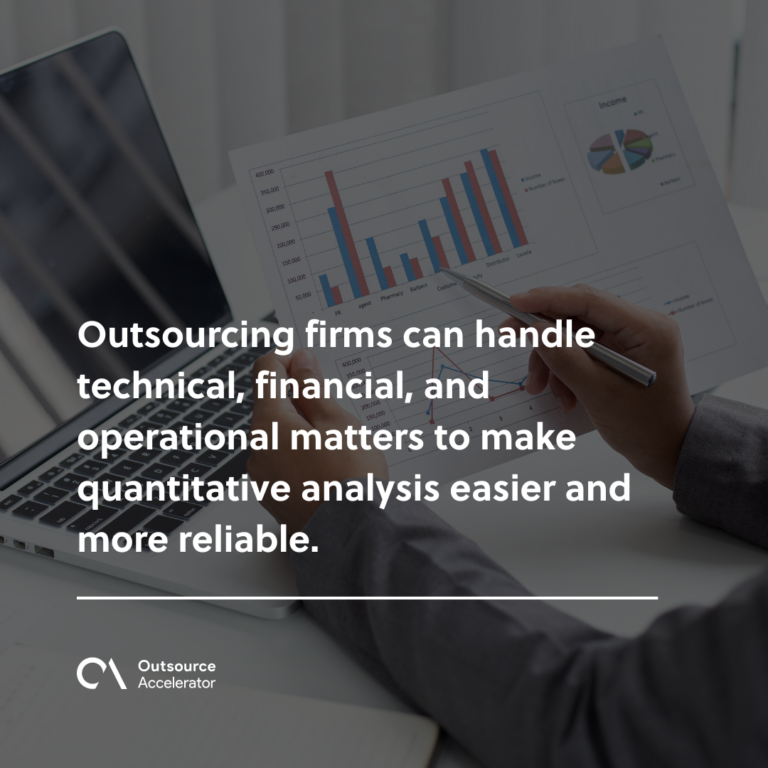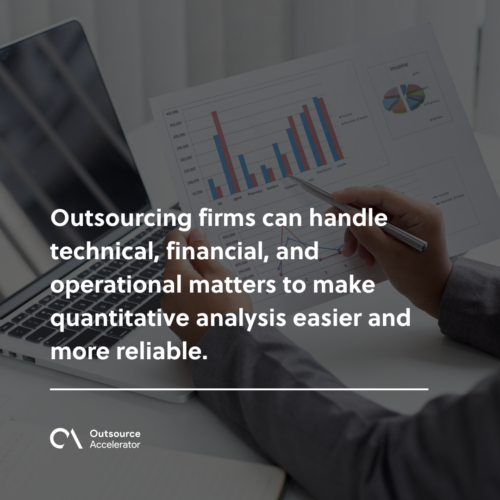 Outsource finance and accounting
This is the reason why outsourcing accounting has become a trend and a smart alternative for most organizations. It has become the go-to service to empower businesses in reaping the benefits of working with trustworthy and skillful finance and accounting outsourcing companies.
Most outsourcing companies have an experienced recruitment team that is capable of hiring certified public accountants and finance professionals that are adept and experienced in the field.
Outsource Accelerator provides you access to finance and accounting specialists that you can outsource from the Philippines starting from $6 per hour, where you can save up to 70% on staffing costs.
We have over 5,000 articles, 350+ podcast episodes, and a comprehensive directory with 2,500 BPOs… all designed to make it easier for clients to learn about and engage with finance and accounting outsourcing.