Certified Public Accountant (CPA)
Definition
What is a CPA?
A certified public accountant (CPA) is a designation for licensed professionals who are called to uphold the accountancy practice that is committed to generally serving the public interest. After passing the licensure exam and gaining the license to practice, a CPA must be committed to their discipline's prevailing laws and ethics. 
Engaging in a practice (whether public or private) means taking up the responsibility to perform their duties with adherence to the Code of Professional Conduct (CPC) and generally acceptable accounting principles (GAAP).
A certified public accountant can either engage their profession in public or private practice. CPAs in public practice work in accounting firms that offer these primary service lines: auditing and assurance, tax compliance, financial accounting and reporting, and management advisory. Aside from firms, the public practice also involves working in the government. 
On the other hand, CPAs in private practice work as accountants of businesses, accounting consultants, personal accountants, or as teachers of accounting-related subjects in universities.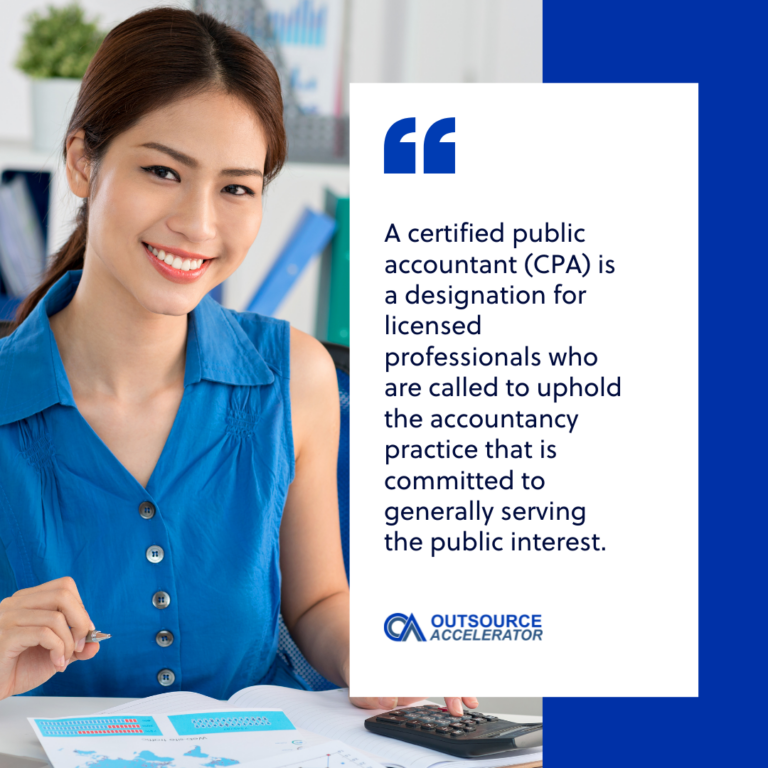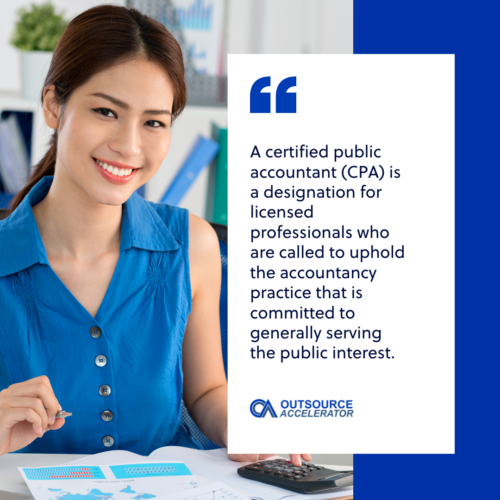 How to become a CPA-certified accountant?
States and nations have different certification requirements. Your local board of accountancy is in charge of enforcing and monitoring them. These prerequisites are divided into three categories: education, experience, and examination qualifications.
However, the basic steps to becoming a CPA are as follows:
Get a bachelor's degree to get started in your profession.

Take a master's degree.

CPA Certification

Licensure

Continuing Education
Certified Public Accountant (CPA) training
The following is the list of the most popular CPA-related training subjects.
Auditing
During an audit, an auditor examines various books of accounts and physically checks inventories to ensure that all departments adhere to a specified accounting system.
Financial Planning
Estimating capital needs and assessing the competition are the two main components of financial planning. Put another way, and it is how an organization's financial policies are formulated.
Financial Statements
It's a written record of its commercial activities and financial performance. Financial statements are frequently audited by government agencies, accountants, or corporations for tax, finance, or investment objectives.
Fraud/Forensic Accounting
Forensic accounting involves accounting, auditing, and investigation abilities to examine the finances of an individual or a company.
Tax Prep
Most people who take tax preparation training courses do so to boost their own or their company's revenue. As a business owner, tax preparation is your primary or secondary focus. Customers and potential will be drawn in by it.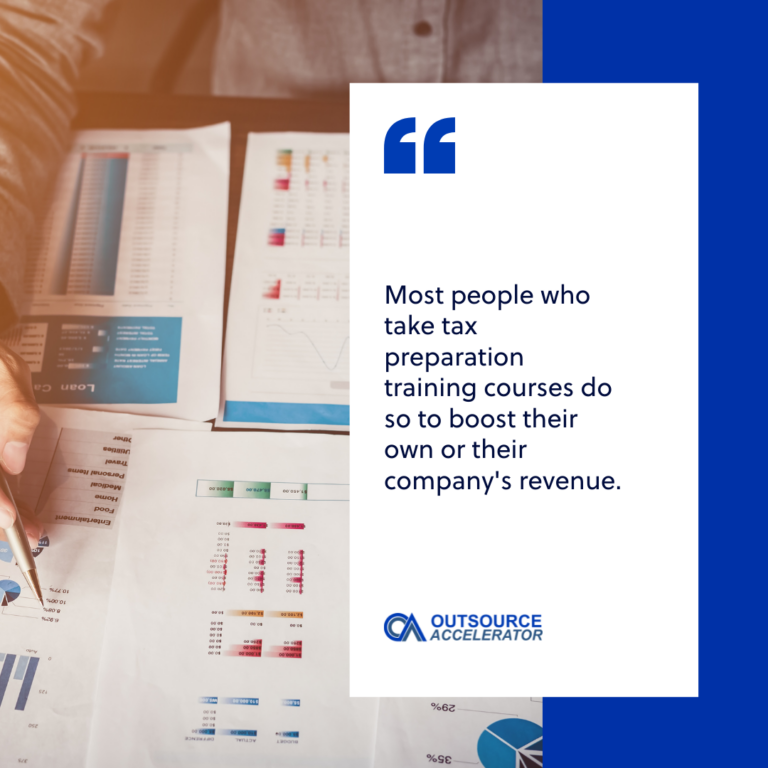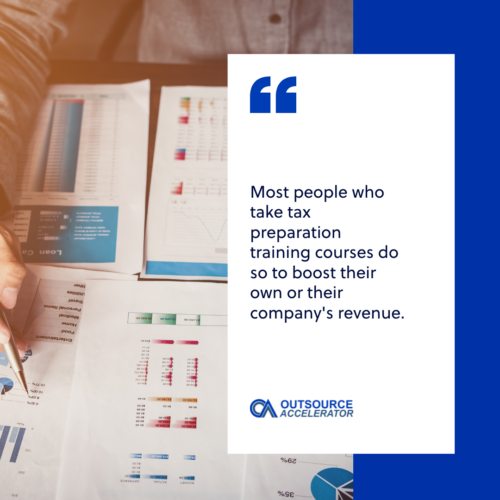 Outsourcing CPA
Businesses can hire accountants directly or outsource through accounting firms. Outsourced CPAs can perform financial reporting duties such as preparing and presenting financial statements. Aside from that, they can also serve as financial advisors to a business regarding crucial decisions. 
CPAs also perform audits and prepare tax returns following tax laws. Outsource Accelerator matches you with the best finance and accounting outsourcing companies in the Philippines, where you can save up to 70% on staffing costs.