Definition
What is the Abandon Rate Percentage?
In the BPO industry, the abandon rate percentage is the number of inbound telephone calls made to a contact center or service desk that the client has abandoned before talking to an employee. 
Abandon rates are linked directly with waiting times. The abandon rate may spike up when the customer waits longer before being connected to an agent. People are more likely to hang up when they get tired of waiting for assistance. Though, on few occasions, customers might also abandon a call due to connection issues.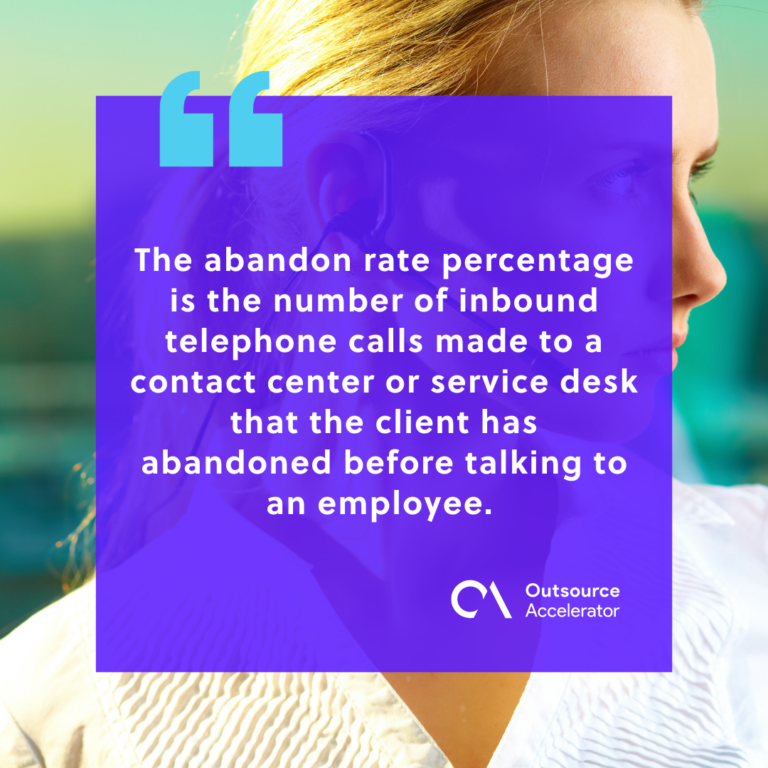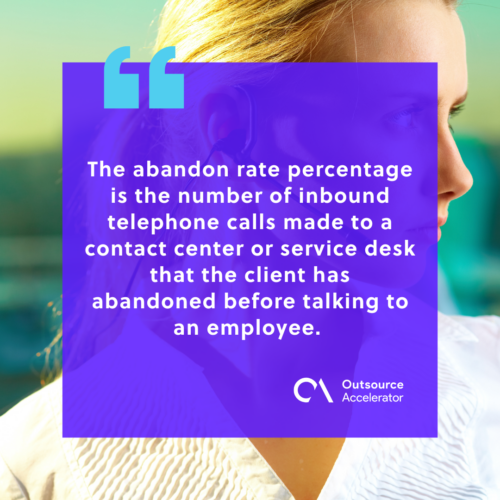 Importance of Abandon Rate Percentage
The purpose of the abandonment rate is to provide important metrics and information to the company. This information and metrics yield the customer's activities that indicate the customer satisfaction level. The higher a customer service team's abandonment rate is, the lower the customer satisfaction rate they might have.
Measuring Abandon Rate Percentage
The best way to find your abandon rate percentage is to split the percentage of abandoned calls in the timeframe by the overall number of calls. However, most calculations would remove calls that have been lost within the first 5 seconds, since they may be due to inaccurate numbers or misdials.
The call center abandon rate in between 5% and 8% is the industry standard. On the other hand, you're going to get into high territory if the average reaches 10%. Nowadays, the mobile phase has complicated things to a degree; the call center abandon rates can hit as high as 20%.