---
---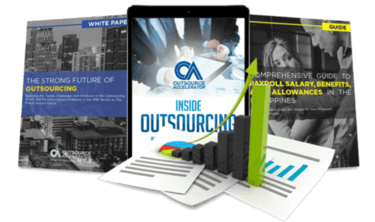 Outsource the right way, the first time
Get up to speed in outsourcing with this all-in-one tool kit
GET YOUR FREE TOOLKIT

PARTNER

PRO
About Teem Corp
We are an Australian owned Philippines company providing offshoring services. Our interest in the sector started from our own accounting practice when our offshore staff numbers started to grow in Manila as our practice grew. We have been through all the trials and tribulations of setting up a team. TeemCorp recognises the clients' need for cost-effective solutions that would allow them to conveniently set up, host, and manage offshore operations in the Philippines.
What Teem Corp offers its clients
Our mission is to provide a simple offshore employee solution to give businesses a competitive advantage through access to high quality reliable staff, working in a great environment, at a fraction of the price.
How Teem Corp outshines the competition
As an Australian owned and managed business we understand the importance of the relationship between you and your offshore staff. Our service offering is such that, you choose your staff and they work for you, we merely provide the legal framework on your behalf and provide a professional, clean and safe work environment, to ensure your investment is maximized.
Teem Corp company structure
Boutique BPO owned by 3 Australians with varying degrees of BPO experience in Philippines. One owner has been managing BPO's for ten years, another started outsourcing his own accountancy practice.
Sample highlight service offering of Teem Corp
Certain roles can be done from as little as $9 per hour* *conditions apply. these roles are not seat rental