Welcome to Inside Outsourcing: The Outsourcing Week in Review
THE WEEK IN REVIEW
TaskUs has attracted unwanted attention from a New York hedge fund, accusing it of overhyped performance, financial strains, and an inflated share price. Spruce Point Capital said that the company's pattern of projecting an excessively "optimistic picture" of its performance led them to overestimate its figures in its initial public offering (IPO). An extensive research report claims that "TaskUs is covering up growing financial strains," and expects their share price to fall by 25%-50% in the foreseeable future. The hedge fund – who happens to be shorting the company – reported that other competitors – such as Concentrix and Majorel – were better options.
In time for India's 75th year of Independence, Union Commerce and Industry Minister Piyush Goyal is urging the business community to raise 75 unicorns in the next 75 weeks. A unicorn is a start-up company valued at over US$1 billion. Goyal said that this target is possible since the country is emerging as a "trailblazer" in the global startup market. The minister also praised the Information Technology Enabled Services (ITES) and the outsourcing sectors for their record-breaking US$178 billion services export last year.
India is continuing to prove itself as the home of IT outsourcing. India-based IT giant Infosys, for example, put the country's services industry in the spotlight when it was recognized as the fastest-growing IT services brand in the world. In a report by brand valuation firm Brand Finance, the IT company's 52% brand value increase has positioned Infosys among the top three most valuable global IT brands. Crediting his team members, Infosys CEO Salil Parekh said that their employees' efforts made the company the "preferred digital transformation partner" in the industry. Aside from this achievement, Infosys also joined its fellow local IT firm Tata Consultancy Services (TCS) in the Global Top Employers 2022 list. Created by the Top Employers Institute, the list included the best organizations among 20 countries that are pushing for the best HR strategies and people practices. Infosys and TCS are the only IT firms that were included in the top 11 list. Hats off to you both!
In acquisition news, global IT services firm HCL Technologies is looking to acquire Hungary-based data engineering services provider Starschema. In a statement, HCL said that this strategic acquisition will boost its digital engineering capability and presence in Central and Eastern Europe. HCL Technologies Engineering and R&D Services President Vijay Guntur added that Starschema offers a "specialized talent pool" that could aid in the strategic growth of the tech firm.
Meanwhile, customer experience and business solutions provider Webhelp will be expanding its operations in Israel. The new office will hire 500 young talents across a wide range of disciplines. Newly appointed Webhelp Israel Country Head Einat Benjamini said that this move will bring "unprecedented standards of service" for call centers in the country. At the same time, multinational giant Google will be extending its reach in Brazil by hiring 200 additional engineers this year. This move is expected to double the company's local staff and bolster its privacy, security, and anti-abusive content technologies. Google Latin America Director of Engineering Berthier Ribeiro-Neto said that this is part of a global expansion plan that will prioritize key markets outside the United States.
IT support and managed services provider Stratosphere Networks is also looking to broaden its operations in Florida, US. Stratosphere Networks CEO Steve Melchiorre said that the state has become a popular destination for tech firms and workers. He explained that the move will enable the company to grab new opportunities and clients that are available.
Customer service and BPO provider Peak Support recently welcomed Stephen Lowe as its first-ever Chief Information Officer. With his 25 years of industry experience, Lowe will be responsible for leading the firm's internal technology and security functions. Peak Support CEO and founder Jonathan Steiman said that Lowe's expertise will be an excellent fit in the company's "people-first, entrepreneurial culture."
Amid the 'Great Resignation', a majority (57%) of Chief Financial Officers (CFO) are reportedly looking for new employees who are skilled in Artificial Intelligence (AI) and Machine Learning (ML). In a survey conducted by software company Workday, nearly all (97%) CFOs agreed that technology is important for their operations. The report also noted the current skills gap offers an opportunity to rethink the role of the finance team in the company while strengthening IT and HR collaboration to rise above the competition.
In the United Kingdom, 51% of employees said they are ready to resign from their jobs if their companies would not allow hybrid working. New research by Microsoft and YouGov found out that most professionals believe that a hybrid model is now a "must-have" in every industry, even post-pandemic. About 59% of polled HR decision-makers (HRDMs) also agreed with this statement, saying that having the choice of working remote or on-site brings a positive effect on the mental wellbeing of their workforce. On the other hand, 71% of companies in Taiwan would like all of their employees to report back to the office. An online poll by management consulting firm 104 Job Bank showed that only 29% of employers are open to a hybrid work schedule and a measly 0.3% want full-time remote work. 104 Job Bank Human Resources Head Weber Chung said that this is due to businesses losing 46% in efficiency and 41% in productivity during remote work.
Singaporean workers are also raising their remote working concerns as 51% of them claimed that they have been overworking since the start of the pandemic. A study by online job platform Indeed revealed that more than half of the professionals are working more than the standard 44-hour workweek in the country. Indeed India and SEA Senior Marketing Manager Nishita Lalvani said that remote working presents the disadvantage of blurring the boundaries of work time and personal space. On the bright side, Lalvani stated that employees are now aiming for a "better work-life balance." Eighty-eight per cent of respondents showed their support for a four-day workweek and 63% are considering fewer shifts this year.
Working-From-Home has further affected the property market's trends. JLL Property Services disclosed that a growing number of businesses are starting to look for "short-term, flexible and move-in-ready" offices. JLL Property Services (Malaysia) Sdn. Bhd Country Head YY Lau said the new working model's flexibility could affect the long-term real estate strategies of companies globally. Planning for a hybrid workplace is also among the office fit-out trends in the Asia Pacific (APAC) region for 2022. Real estate firm Cushman & Wakefield's latest report stated that companies have shifted their visions of an ideal workplace. This includes planning for permanent hybrid work conditions; experience-focused design that prefers flexibility and quality over quantity of space; and environmental, social, and governance (ESG) considerations. However, as vaccinations continue, C&W expects a full-time office return in the region that will boost the office market by year-end.
In tech news, Apple retained its place as the world's most valuable brand in 2022. Brand Finance Global reported that the company's brand value jumped by 35% to US$355 billion this year. Brand Finance CEO David Haigh said that due to its high-quality products and innovations, Apple "commands an amazing level of brand loyalty" from its customers. The USA also took the lead by far among countries with 199 American companies included in the list.
That's brand love right there!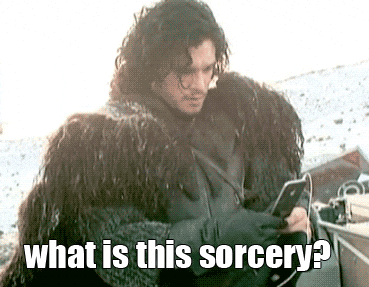 Tuesday, February 1, 2022
NEWS THIS WEEK
31 January 2022
28 January 2022
27 January 2022
26  January 2022
​​25  January 2022