Welcome to Inside Outsourcing: The Outsourcing Week in Review
THE WEEK IN REVIEW
Ukraine's $6.8 billion information technology (IT) sector is at great risk amid the current conflict with Russia. Kerry Hallard, chief executive of trade group Global Sourcing Association, said the war could have "massive repercussions" because Ukraine is a major provider of IT services to multinational banking, insurance, and other financial services operations firms. According to a 2021 report by the  IT Ukraine Association, the country is a "breeding ground" for software development talent with over 200,000 professionals in the industry. Artificial intelligence (AI)-driven tool Grammarly, freelance platform Fiverr, productivity app Readdle are just among many applications developed in Ukraine.
As the crisis escalates, India-based IT firms with operations in the Eastern European region are in a "wait-and-see mode." HCL Technologies, the third-largest software services firm in the nation, said that they are closely monitoring the situation and are prioritizing the safety of their Ukrainian employees. Industry body National Association of Software and Service Companies (NASSCOM) stated that they are "in constant touch" with their member companies to grasp the war's impact on the business community.
At the same time, multinational professional services company Accenture announced that they will be shutting down operations in Russia. In a statement, the firm said that they stand with the people, governments, and companies who are calling for an "end to the unlawful and horrific attack on the people of Ukraine and their freedom." Accenture has pledged to give $5 million to relief organizations working to help Ukrainian citizens as well as those seeking refuge in neighboring countries and beyond. Additionally, it promised to match 100% of Accenture employee donations.
Our thoughts are with Ukraine.
The global healthcare Business Process Outsourcing (BPO) market is expected to grow at a Compound Annual Growth Rate (CAGR) of 11.75% between 2022-2029. According to market research and consulting firm Data Bridge Market Research (DBMR), the healthcare BPO market has successfully entered North America due to the rising presence of a strong reimbursement framework, high public and private healthcare expenditure, and a high percentage of claim records in this region. Healthcare BPO is a business process that allows hospitals and medical professionals to find the best third-party vendors for their specific business needs.
Uganda's BPO and Innovation Council has started vetting their potential ICT representatives for the Dubai Expo 2020's Innovation Week.  Ministry of ICT & National Guidance (ICT & NG) Permanent Secretary Dr. Aminah Zawedde said that the vetting process will be focused on how the business could help the ministry create jobs for the youth. The Council is hoping to generate 20,000 jobs in the ICT outsourcing and innovation sector over the next 18 months as a direct result of participating in the exhibition. Over at the Pacific, Fiji's outsourcing industry was highlighted as a nearshore destination of choice for Australian and New Zealand companies at the Contact Center Week (CCW 2022). Outsource Fiji, the one-stop-shop website for everything about outsourcing and investing in Fiji, was the destination partner and awards night sponsor for CCW 2022. Minister for Commerce, Trade, Tourism, and Transport Faiyaz Koya said that Fiji has become a "nearshoring mecca" because of its proximity to New Zealand and Australian markets and its famous tourist spots that investors can visit while meeting their local service providers.
In acquisition news, outsourcing services provider QX Global acquired management consulting firm Chazey Partners. This deal is expected to add transformation and consulting capabilities to QX's BPO management offering. QX Global Group CEO Frank Robinson said that "the addition of Chazey will allow us to help organizations solve their most significant barrier to growth – digital adoption and business transformation at scale." Chazey Partners Founder and CEO Phil Searle will join QX Global's board as Chief Transformation Officer.
Software exporter Tata Consultancy Services (TCS) recently opened the first all-female business process center in Saudi Arabia. The office will employ up to 3,000 female professionals in the country's capital Riyadh and will offer a wide range of services including specialized finance and accounting, human resources, materials supply, and office services to improve their client's operational efficiency. The center was announced in September last year.
Here's to girl power!
ICT provider BCX is creating new revenue streams in South Africa's outsourcing industry through its BCX Exa innovation business unit. In a statement, the company said they are committed to driving operational sustainability through various strategic initiatives. BCX is currently developing an AI customer service solution called Qonda to help bridge the digital and language divide in the BPO sector. In addition, the company is planning to include a contract tracing solution called COVIDConnect and the Yep! Telkom Business digital marketplace in their offerings.
Wipro Limited, a global IT consulting and business process services company, is currently looking to add 500 employees in Brazil to support its cloud expansion. The company will be hiring for a range of roles — including IT, engineering, consulting, business development, and operations. Wipro's latest recruitment round is a reflection of their strong growth in the Brazilian market driven by the human cloud concept. Over the last 12 months, the tech firm recruited more than 1000 employees under their "work from anywhere" model.
On product launches, conversational automation provider Uniphore announced the addition of an in-call automation solution called U-Assist In-call in its flagship conversational AI platform. Uniphore Chief Product Officer Moni Manor explained that their "unparalleled" platform helps increase customer satisfaction, reduces agent errors, and ensures follow-up calls with minimal probability for repeat customer calls. This will be available in North America, Asia-Pacific, and Europe. Last month, Uniphore closed the largest estimated funding in the call center industry.
ProbeGroup's Andrew Hume was recognized as the CEO of the year at The CEO Magazine's Executive of the Year Awards. In an interview with The CEO Magazine, Hume said that this award is "a great testament to the hard work and dedication of our team and my personal passion and dedication to providing strong leadership to deliver on our vision." The CEO's leadership and the dedication of the company's workforce drove Probe to grow from around 300 employees in two locations to 18,000 people across five countries and more than A$630 million (US$463 million) in revenues in just five years.
Outsourcing services provider Peak Support just welcomed Brenda Poquette as its first-ever Chief People Officer. Poquette is a Human Resource expert with 25 years of experience in the global BPO space. Peak Support Founder and CEO Jonathan Steiman said that Poquette's expertise can help them build an HR operation that the company needs for their "next phase of growth." Last January, the company welcomed its first-ever Chief Information Officer, Stephen Lowe, who is responsible for leading the firm's internal technology and security functions.
Israel — through its Ministry of Finance (MoF) and the National Cyber Directorate (INCD) — gave a $2 million grant to the Inter-American Development Bank (IDB) to establish a stronger cybersecurity initiative in Latin America and the Caribbean (LAC). This additional fund will be used to build the region's cyber capacity and provide government officials access to practices and world-leading knowledge in cyber security. Israel is recognized by IDB as a global leader in cybersecurity and digital innovation.
Keep those cybercriminals at bay!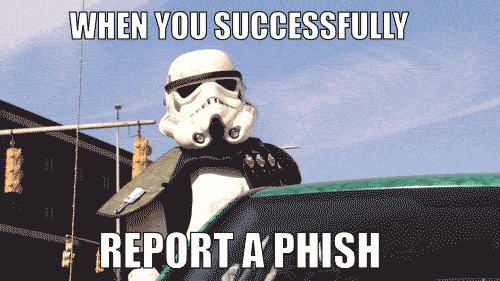 Tuesday, March 8, 2022
NEWS THIS WEEK
7 March 2022
4 March 2022
3 March 2022
2 March 2022
1 March 2022
Read more Inside Outsourcing Newsletters here: