Welcome to Inside Outsourcing: The Outsourcing Week in Review
THE WEEK IN REVIEW
Outsourcing services provider Cloudstaff is celebrating reaching $100 million in annualized revenue this month, marking another milestone in the company's history. In an interview with Inside Outsourcing, Cloudstaff attributed this achievement to their outstanding employee performance which attracted high-value customers to the firm. The company stated that they were able to continue to grow during the pandemic because of their innovative remote working platform and a focus on being able to work from anywhere. Cloudstaff was recently recognized by HR Asia Awards as one of the Best Companies to Work for in Asia. Congratulations!
Meanwhile, Business Process Outsourcing (BPO) company iQor will be expanding its contact center sites in the Philippines as part of a strategic effort to provide the best support to new and existing clients. The firm is planning to add 30,000 sq.ft in its Fairview, Quezon City office and accommodate 500 additional employees by Q4 of 2022. This is iQor's second expansion effort in less than a year following its Iloilo site which recently added 50,000 sq.ft of contact center space and recruited 1,000 additional employees. This step empowers iQor to best support the world's top brands through an increasing number of omnichannel customer support jobs across industries. At the same time, iQor's Dasmarinas, Cavite site recently received a Safety Seal Certification from the Department of Labor and Employment (DOLE), making it the first BPO firm in the CALABARZON region to be recognized for its health and safety standards. iQor President and CEO Gary Praznik said that this recognition signifies that the health and safety of their employees are at the top of their priorities.
In line with this news, the Department of Trade and Industry (DTI) is encouraging local establishments to apply for Safety Seal Certification. DTI Secretary Ramon Lopez said that this will act as proof that they are implementing the government-mandated minimum public health standards (MPHS) in their facilities, especially now that restrictions are starting to relax all over the country. To date, the government has already issued a total of 69,497 safety seal certifications.
In economic news, foreign investment pledges in the Philippines increased by 71% to P192.34 billion (US$3.7 billion) last year. According to preliminary data released by the Philippine Statistics Authority (PSA), this growth is backed by the gradual reopening of the economy during Q4. UnionBank of the Philippines Chief Economist Ruben Carlo Asuncion said that investors are starting to set up in the country or are continuing their original plans that were stalled during the height of the pandemic. The ICT sector contributed 95.3% of FDIs last year during last year's October to December period.
In order to keep up with the global outsourcing market, research firm Everest Group is encouraging the Philippines to "reimagine" its policies and tax breaks, as well as consider enabling long-term remote work. In an interview with Inquirer, Everest Group Vice President Prashray Kala added that the country has to work on its internet connectivity to support hybrid work in numerous BPO companies. Kala stated that the Philippines could lose foreign businesses if it will not amend its policies and provide the right infrastructure for remote working. Echoing this statement is Bangko Sentral ng Pilipinas (BSP) Monetary Board member Felipe Medalla. During an online macroeconomic conference, Medalla stated that the continuation of policy reforms could help maintain the country's investment grade despite the rising national debt. Recently, American credit rating firm Fitch Ratings maintained the Philippines' "BBB" credit rating but kept a negative outlook for the sovereign rating due to the country's medium-term growth trajectory and hurdles to bringing down debt.
Speaking of potential investments, the Board of Investments (BOI) is in talks with Elon Musk's SpaceX Exploration Technologies to set up satellite internet services in the Philippines. BOI said that DTI Undersecretary Ceferino Rodolfo had a series of follow-up online meetings with the company after the ratification of the proposed amendments to the Public Service Act (PSA). BOI stated that this could be a promising deal as it could bring in high-speed satellite broadband connectivity to customers nationwide — specifically in remote areas.
Presidential candidate Vice President Leni Robredo is urging the government to offer incentives that would allow the BPO industry to keep its work-from-home arrangement. During a virtual roundtable with IT-BPO leaders, Robredo explained that remote work is a "safer" and "more preferable" solution that should be embraced as part of the "better normal." The VP is also calling for the expansion of IT hubs to provinces and next-level cities and providing reliable electricity and internet services to accommodate the WFH model.
Robredo's views could be beneficial to 74% of Filipino employees who prefer a flexible working schedule. Recent research by software company Qualtrics showed that there is a strong preference for remote working in the country, with 58% saying that they would be most satisfied to work at home full time. According to Qualtrics Southeast Asia Employee Experience Solutions Strategist Lauren Huntington, businesses must adopt new mindsets to fill up their talent demands — especially in the Great Resignation era.
In COVID-19 updates, Metro Manila has been downgraded to Alert Level 1. Acting Presidential Spokesperson and Cabinet Secretary Karlo Nograles said that this decision was approved by the IATF (Inter-Agency Task Force for the Management of Emerging Infectious Diseases) following the steady decline of new COVID-19 cases. Under Alert Level 1, private offices and government agencies will be allowed to operate at full capacity in compliance with national rules on vaccination requirements for on-site work. Aside from Metro Manila, 38 other local areas were also put under Alert Level 1. This is good news according to the National Economic and Development Authority (NEDA) as the country can finally start its full recovery. With 39 areas under the lowest alert level, NEDA Director-General Karl Chua said that this will benefit 62% of the economy and 48% of workers. This also translates to an additional  P9.4 billion (US$183 million) per week of economic activity in gross value-added terms, P3 billion (US$58 million) more in salaries per week, and the hiring of about 170,000 employees.
However, Department of Health (DOH) Undersecretary Maria Rosario Vergeire warned the public to stay vigilant and continue following health and safety protocols as the virus has not yet reached its endemic state in the country. The "endemic state" means that the virus is already a part of everyone's lives, with the case numbers reaching an "acceptable" count. This could only be reached when a high vaccination rate could balance off the transmission of the virus in the country. Vergeire warned that the Alert Level system could still escalate if cases soar again or if a new variant enters the country.
Let's all get back to work – and stay safe!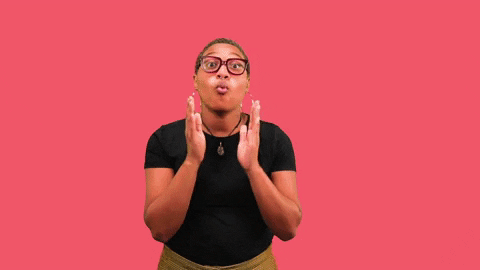 Thursday, March 3, 2022
NEWS THIS WEEK
02 March 2022
01 March 2022
28 February 2022
24 February 2022
23 February 2022
Read more Inside Outsourcing Newsletters here: