South Africa's business process outsourcing (BPO) industry will see aggressive growth this year supported by continuous foreign investment inflow and expects to add 775,000 jobs by 2030. According to Clinton Cohen, CEO of outsourcing provider iContact, there are two key reasons for this growth — first-time outsourcers whose operations grew significantly during this pandemic and first-time outsourcers with specialized needs. According to the annual Ryan Strategic Advisory Front Office BPO Omnibus Survey which polled 600 global decision-makers, South Africa is the most favored offshore CX delivery location in 2021.
At the same time, in the Caribbean, the Office of the Prime Minister (OPM) West is encouraging stakeholders in Westmoreland, Jamaica to identify areas that could facilitate the build-out of foreign BPO providers. Ministry of Local Government & Rural Development Homer Davis said that there is a high interest in the area due to its wide talent pool. He added that these expansions could be a big game-changer to the labor market in the region. The BPO industry employs over 55,000 persons across Jamaica.
Meanwhile, cloud-based software firm Salesforce is joining the South African movement by opening its first legal entity in the country. This move is expected to generate about 31,800 new jobs and deliver $5.1 billion in new revenue in the country. Aligned with their expansion, Salesforce also welcomed their first two South African leaders — Zuko Mdwaba and Linda Saunders — who will serve as the head of sales and head of solution engineering, respectively.
Offshore outsourcing company Exel BPO is expanding its operations in Sri Lanka to address the growing demand for local talent that cater to SMEs (small and medium enterprises) in the United Kingdom. This expansion is projected to create expansive networking and employment opportunities for over 200 local talents in the next twelve months. Industry expert Mohomad Khayam will be spearheading the expansion and overall business development of the firm as Exel BPO's Managing Director. One of his goals is to increase Excel's talent acquisition in the country to 100% in the next two years. Additionally, the worldwide network of BPO companies DDC Group recently opened a new language hub in Belgrade, Serbia. The new facility is expected to help increase the company's current multilingual customer service, customs brokerage, and other BPO services for existing and future clients. Moreover, it will serve as a regional hub for DDC's home-based workforce, allowing them to collaborate while maintaining a hybrid work model. The new site joins existing DDC locations in the United Kingdom, Bosnia and Herzegovina, Philippines, and the United States.
HR software firms Employment Hero, Darwinbox, and Manatal shared the results of their latest funding rounds with the public. Australia-based Employment Hero collected AUD 181 million (USD 129 million) in their latest funding round led by Seek Investments. Aside from the funding, the HRIS provider also acquired workforce management payroll platform KeyPay. Simultaneously, Darwinbox announced a US$72 million funding round led by investment firm Technology Crossover Ventures. The India-based organization plans to use this fund to launch its operations in the United States later this year. Lastly, recruitment software firm Manatal gained US$ 5.1 million in a seed funding round supported by venture capitalist Sequoia India and other anonymous investors.
Global customer experience (CX) technology and services provider TTEC Holdings was included in Forbes' list of America's Best Employers 2022. TTEC Chairman and CEO Ken Tuchman said that this recognition is "an honor and a testament to the exceptional experience" that they are striving to deliver to all of their employees. Last year, the company was also included in the same Best Employer List in multiple categories. TTEC delivers CX technology and operational CX orchestration at scale through its proprietary cloud-based CXaaS (Customer Experience as a Service) platform. Congratulations!
Dutch online travel agency Booking.com is planning to axe 2,700 in-house call center jobs and transfer them under the supervision of outsourcing specialist Majorel. The two companies announced their extended partnership earlier this month as part of Booking's plan to widen their service offerings. The affected employees will presumably work for Majorel in their current work locations  — except for staff from Amsterdam and Manchester, UK. About 25% of the travel agency's global workforce has been laid off during the last two years.
In other news, India is facing a tech talent crisis! In an interview with the Financial Times,  Salesforce India chief executive Arundhati Bhattacharya said that the country's Information Technology (IT) sector is struggling to meet the surging demand for tech professionals. The total active tech job openings in India reached a two-year high in January with 129,000 vacancies. However, specialist staffing company Xpheno is reporting that there is a "relatively lesser intake" of talents since 2018. The IT industry currently employs about 5 million people and generated $227 billion in revenue in FY2022.
Speaking talent demand, Internet search giant Google is proactively addressing staffing shortage by training 100,000 software developers in Africa this year. The multinational firm said that the demand for African developers reached a record high 22% surge last year despite the pandemic due to the increased use of the internet among small and medium businesses. The International Finance Corporation 2021 report notes that Africa's internet economy has the potential to add 5.2% in Gross Domestic Product (GDP) by 2025, contributing nearly $180 billion. Google currently has 150 active Google Developer Groups and 100 Developer Student Clubs in the region.
In the land down under, over 70% of Australian business leaders are planning to recruit permanent foreign employees to sustain their talent pipeline, while 61% are thinking of hiring international talent on a contract basis. According to research from recruitment agency Robert Half Australia,  the increase in hiring plans — for both permanent and contract — is because of the current widening skills gap in the country. To acquire talents easily, employers are willing to provide relocation packages for their foreign staff or embrace the remote working model.
Despite the projected talent shortage, several Indian companies are getting ready to welcome their employees back at their offices full-time next month. Goldman Sachs Services India Head Gunjan Samtani believes that this is a good idea as the collaboration is best achieved in person. The dip in overall infection rates, full vaccination of employees, and a mild third wave also increased the overall confidence of companies to continue working on-site. To keep their employees safe, organizations will be implementing new rules in their soon-to-be-open workplaces.
Employees in Belgium can soon request to work a four-day workweek. In a press conference, Belgian prime minister Alexander de Croo said that the labor reform package will act as a beacon for an economy that is "more innovative, sustainable and digital." The reform also includes the right of all workers to turn off work devices and ignore messages after their shifts without reprisals from bosses. This echoes Portugal's new labor law that tackles work-from-home parameters. The law was approved in November 2021.
See you back in the office, folks!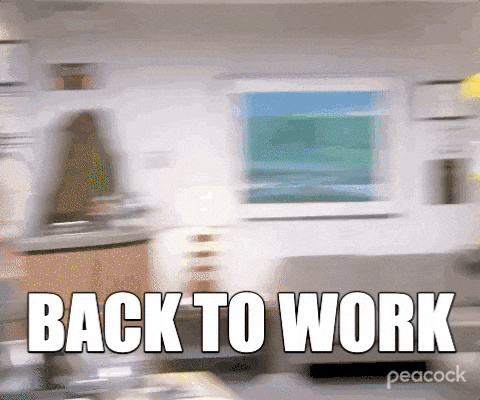 Tuesday, March 1, 2022
NEWS THIS WEEK
28 February 2022
24 February 2022
23 February 2022
22  February 2022
Read more Inside Outsourcing Newsletters here: