Welcome to Inside Outsourcing: The Outsourcing Week in Review
THE WEEK IN REVIEW
The Philippines is becoming an attractive offshore location to foreign firms. Recently, tech giant Amazon announced they are setting up their cloud infrastructure Amazon Web Services (AWS) Local Zone in the country. The cloud component will complement AWS' existing facilities in the locality — including Amazon CloudFront and AWS Outposts. Department of Information and Communications Technology (DICT) Secretary Emmanuel Rey Caintic said that this investment "will help promote cloud as the preferred ICT deployment technology" especially for the public sector. The Philippines' legislative body has been working to liberalize the country's 85-year-old foreign direct investment act to boost the inflow of foreign investments.
YCO Cloud Centers (YCC), a partnership between JJYnchausti Ventures Inc. and California-based Cloudcenters, LCC, will also build a world-class data center in Batangas to address the growing demand for cloud computing services and solutions. YCC chief executive officer (CEO) Nik de Ynchausti said that the country is "a leading, dynamic technology and digital hub in Asia-Pacific but underserved in terms of state-of-the-art data center and digital infrastructure." On to more tech development news, JG Summit Holdings is looking to use Artificial Intelligence (AI) to reach its goal of being the first "truly digital' conglomerate in the Philippines. The firm will partner with tech companies Infosys and Microsoft to adopt AI in their monitoring and operations control. They are also planning to work with ePLDT and gain access to its colocation services called VITRO Data Center which hosts their critical IT infrastructure. JG Summit Chief Information Officer (CIO) Carlos Santos said that this new venture will increase the company's productivity in the coming years.
Real estate services firm Santos Knight Frank (SKF) has an "optimistic outlook" on the recovery of the real estate sector this year.  SKF Senior Director of Occupier Solutions and Services Morgan McGilvray said that the office supply pipeline is "quite strong" with three million square meters of spaces being completed from now until 2025. McGilvray suggests that data center and Business Process Outsourcing (BPO) offices will shore up the real estate industry. Increased demand in BPO spaces is also expected in the next few months.
Digital technology will lead the Philippines to achieve economic recovery and environmental sustainability, says Advocacy group Philippine Business for Environmental Sustainability. The group's convenor Felix Vitangcol encourages the government to invest in digital technologies saying that it is crucial to achieving environment-friendly operations and building resilience to climate change calamities. He said that failing to use digital technologies in local operations "will only widen social divides and expose the most vulnerable among us." He said aside from crucial responses during and after calamities, digital technologies can enable industries to become greener by being efficient in waste and pollution management. "For individuals, communities, and organizations alike, platforms and applications serve a purpose that furthers their objectives and improves their well-being. We now have a valuable tool to help us prepare for physical, social, and economic shocks when disasters strike," Vitanngcol said.
In BPO updates, the Monetary Board of the Bangko Sentral ng Pilipinas (BSP) recently released an amended copy of Circular No. 1137. The revised circular discussed outsourcing and IT firms which use the supervisory assessment framework (SAFr) and more frequency of risk assessments. The new set of rules included a more periodic assessment of "exposure to the risk of confidentiality" on a contract-specific and institution-wide level for the management of outsourcing-related risks. Under the amended rules, BSP will no longer need other BSP department approval nor would it need to approve a bank's outsourcing arrangements based on its ability to manage risks.
About 4.6 million Filipino workers quit their jobs even during the pandemic, causing a 176% increase in voluntary resignation across all industries. According to a study by SaaS company Sprout Solutions, the average voluntary attrition rate increased from 1.31% in 2020 to 2.27% last year. The professional, scientific, and technical services industries were mostly affected by this trend, increasing by 274% in just one year. Sprout stated that voluntary resignation increased due to abrupt changes in the working setup, a lack of work-life balance, and safety concerns in the workplace.
Upskilling could help solve this trend and make Filipino workers stay relevant in the future, said industry leaders Tata Consultancy Services Philippines, JobStreet Philippines, and AIA Philippines.  During an online forum, the three firms agreed that digital transformation and the shift to automation requires an upskilled workforce that could retain the company's sustainability. JobStreet Philippines Country Manager Phillip Gioca said that the demand for highly skilled workers continues to attract foreign companies to the country.
Tech company CEOs consider cyber security risks as the top threat to growth in the following years. Based on a survey by professional services network KPMG, senior leaders agreed that cyber resiliency achieved through reinforced tech skills would address problems that could arise from security breaches. About 57% of respondents stated that their cyber security strategy is integrated with their growth strategy, while 61% viewed their information security as a competitive advantage and looking to invest more in various tech solutions going forward.
Meanwhile, on election news, the latest PUBLiCUS Asia national survey showed that Filipino voters are mostly concerned with the state of the economy and employment in the country. Among 1,500 respondents, 65% said that they want to know more about how a candidate would revive the economy, while 56% are curious about possible employment opportunities. PUBLiCUS Asia Executive Director Aureli Sinsuat said that this trend is "most likely a consequence of the economic slowdown" due to the pandemic. PUBLiCUS Asia stated that candidates must be ready to release a detailed platform about these issues to grab the interest of the Filipino population.
The Philippine Economic Zone Authority (PEZA) is a new member of the World Free Zones Organization (World FZO). This membership grants the country voting rights in the organization, access new services, and enhance its free zones' international visibility. Moreover, PEZA will be able to attract new investors, gain additional knowledge through training, exchange experiences with other ecozone authorities, and further promote the Philippines in the global market. World FZO is an association of free zones, free zone associations and users of free zones, and special economic zones in 140 countries.
Since it opened its borders last February 10, the Philippines has already welcomed a total of 10,676 foreign tourists. During the Laging Handa briefing,  Department of Transportation (DOTr) -Office for Transportation Security Administrator Raul del Rosario said that foreign arrivals in the country increased by 10% from opening day until February 15. More travelers are expected to come to the country as the summer season approaches.
Welcome back!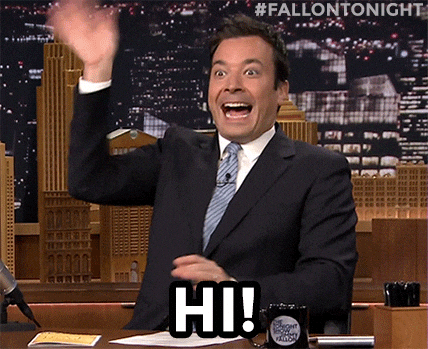 Thursday, February 24, 2022
NEWS THIS WEEK
22 February 2022
21 February 2022
18 February 2022
17 February 2022
16 February 2022
Read more Inside Outsourcing Newsletters here: