Welcome to Inside Outsourcing: The Outsourcing Week in Review
THE WEEK IN REVIEW
Fiji's Business Process Outsourcing (BPO) industry, now worth a staggering $140 million, is poised to generate 100,000 jobs by 2032. The Minister for Economy, Civil Service, and Communications Aiyaz Sayed-Khaiyum attributes this robust growth to investments, the liberalization of telecommunications in the country and the locals' command of the English language. Fiji's outsourcing industry currently employs 7,000 people.
Also, the African region saw an 800% year-on-year growth in outsourcing. A report by global compliance and payroll solution Deel stated that there is an ongoing tech hiring boom in the continent —  more than double the hiring rate for countries outside of the region. The top African countries where recruitment is growing include Nigeria, South Africa, and Kenya.
In more development news, Egypt is also working on strengthening its BPO sector. The Information Technology Industry Development Agency (ITIDA), in collaboration with global consulting firm Ernst & Young, kicked off the country's digital transformation program for the outsourcing industry. The four-year framework explores three main pillars for development  — including available talent, ecosystem, and international marketing and promotion. ITIDA CEO Amr Mahfouz noted that this plan is aimed at enhancing the country's credibility with its main industry partners while attracting new foreign investors.
Several outsourcing and call center firms achieved significant accomplishments over the last week.
Global Conversational Service Automation (CSA) leader Uniphore Technologies closed a $400 million late-stage investment round, the largest funding round ever in the history of the call center industry. Uniphore said that they will use these funds to enhance its voice response, computer vision, and tonal emotion offerings and expand into North America, Europe, and Asia-Pacific. This new investment now values the company at $2.5 billion. Great job!
On more good news, outsourcer TaskUs is named 2022 North America Company of the Year by market research company Frost & Sullivan. Sebastian Menutti, industry principal at Frost & Sullivan, said that TaskUs' advanced solutions "allow employees to improve performance and efficiency, making for an optimal, effortless, and memorable customer experience." This is positive news for the outsourcing firm as just last month, a hedge fund firm projected a 25%-50% drop in TaskUs' share value after allegedly fluffing up their numbers. As of writing, Taskus's share price listed in the Nasdaq Stock Market has dropped by 39% in the last six months. At the same time, customer experience (CX) solutions provider Sitel Group retained its place as part of the International Association of Global Outsourcing Professionals' (IAOP) Global Outsourcing 100 list for the 16th consecutive year. In a statement, Sitel said that this recognition reflects their commitment to providing excellence and continuous improvement in the outsourcing industry. Sitel Group Founder, President, and CEO Laurent Uberti added that they pride themselves in bringing world-class CX solutions to their clients all over the world.
Real-time guidance platform provider Balto is partnering with Telecom and contact center solutions company NobelBiz to offer its artificial intelligence (AI) tools in NobelBiz's contact center technology solutions suite. Balto Founder and CEO Marc Bernstein said that the two companies have a "joint passion" in providing effective customer service. Under the partnership agreement, NobelBiz will provide the platform and technology needed to ensure peak performance in call centers while Balto's will lend its AI real-time guidance solutions to further enhance the NobelBiz OMNI+ platform.
In new product launches, BPO provider for the freight industry DDC FPO officially introduced its new customer service suite called Customer Care. This new suite is aimed at resolving customer issues and driving sales success for its transportation and logistics partners in more than 30 languages. DDC Senior Vice President of Client Experience Donna Kintop noted that by using Customer Care, their partners will save "about two-thirds of their workforce expenses." Meanwhile, Amazon Web Services (AWS) launched its cloud-based contact center solution called Amazon Connect in South Africa. AWS Country Manager Chris Erasmus said that this launch helps local businesses "provide consistent, responsive, and personalized support to their customers, no matter where their agents or customers are." In 2020, Amazon made massive hiring in South Africa, including 3,000 telecommuting jobs.
The shift to remote working led several technology firms in the United States to find and recruit professionals from the Latin American region. In a Bloomberg report, the rise in LatAm hiring is attributed to their lower pay and same timezone. Consulting firm Korn Ferry reported that the ongoing talent shortage is also leading the American tech industry to its southern neighbors. However, tech marketplace Hired said that this trend caused the average tech salary in the US to drop by 1.1% in 2021, while other countries rose to 6.2%. In line with this, Infosys BPM is looking to hire 400 customer service employees in Costa Rica this year. This move is part of the company's expansion strategy for its international portfolio and overall business growth. The firm will also provide critical training and growth opportunities to its new hires as part of its global mission "to develop tomorrow's workforce through continuous learning and upskilling."
Job opportunities in Singapore rose to 93% by the end of January despite the surge in COVID-19 cases in the country. Indeed APAC economist Callam Pickering said that this is a "great sign" for employment growth in the local labor market. The growing demand also brought employees a "greater choice and more bargaining power than before the pandemic." Pickering added that this may lead to higher compensations and workplace benefits for job seekers. Meanwhile, an increasing number of Indian job seekers prefer applying to companies with permanent work-from-home (WFH) options. According to job platform Naukri.com, there are about 3.2 million job searches for permanent and temporary remote jobs over the past six months. More than half (57%) of these searches were made for permanent remote jobs. Naukri.com Chief Business Officer Pawan Goyal said that there is a "foundational change" on how organizational structures are being set up as more recruiters now understand the benefit of remote work to employees.
The city of Cape Town, South Africa is looking to capitalize on the economic boost brought on by remote working. Mayoral Committee Member Alderman James Vos said that they have submitted a proposal to amend Section 11 of the Immigration Act to extend foreign visas beyond the 90 days limit. Vos claimed that "digital nomads" tend to spend up to R50 000 (US$3,323) during their entire stay in the city. Last year, Cape Town was named among the "best cities" across the globe where individuals could work remotely.
However, Adecco CEO Alain Dehaze stated that full-time remote work could bring "burnout" — or the combined state of emotional, physical, and mental exhaustion — as the next pandemic. In an interview with German newspaper Handelsblatt, Dehaze said that multiple lockdowns and permanent home offices gave "heavy burdens for managers and employees." After two years of the pandemic, the CEO stated that it is now time for companies to rebuild their bond and reconnect with their colleagues on a physical workspace.
Time to brush up on those social skills!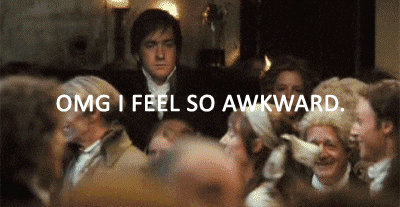 Tuesday, February 22, 2022
NEWS THIS WEEK
21 February 2022
18 February 2022
17 February 2022
16 February 2022
15  February 2022
Read more Inside Outsourcing Newsletters here: