Welcome to Inside Outsourcing: The Outsourcing Week in Review
THE WEEK IN REVIEW
The Philippines is expected to hit $1 trillion in GDP by 2023. This will allow the Philippines to join the group of largest economies in Asia-Pacific. Market intelligence firm IHS Markit Asia-Pacific's Chief Economist Rajiv Biswas explained that robust growth in private consumption spending buoyed by the increase in urban household incomes would be the major driver of the gross domestic product's (GDP) advancement. GDP per capita in the country is expected to double from $3,300 to $6,500.
Speaking of economic growth, the Bangko Sentral ng Pilipinas (BSP) reported that the country's net investment inflows surged by 96% to $1.09 billion last November 2021. The central bank explained that this upturn is attributed to the 109.3% rise in nonresidents' net investments in debt instruments. This puts the overall FDI for the first 11 months of 2021 at $9.23 billion, 52.5% higher than 2020. Meanwhile, Rizal Commercial Banking Corp (RCBC) Chief Economist Michael Ricafort said that the revenues from the Business Process Outsourcing (BPO) industry and Overseas Filipino Workers (OFWs) could pull up the country's Gross International Reserves (GIR) in the following months. Ricafort stated that the two sectors each post about US$30 billion inflows annually, which is more than enough to cover the yearly trade deficit that reached US$43.1 billion last year. This comes after the BSP reported a GIR decline last month.
In other news, the Philippine Economic Zone Authority (PEZA) is seeking to extend the 90% work-from-home scheme of BPO companies to September 12. PEZA Director-General Charito Plaza said that since most firms are still recovering from the pandemic, the government should support them instead of penalizing them for not coming back to office full-time. In September 2021, the Fiscal Incentives Review Board (FIRB) released Resolution No. 19-21 which allows outsourcing firms in economic zones (ecozones) to work remotely without effects on their fiscal incentives until the end of March 2022.
At the same time, PEZA registered its largest economic zone in the country called the Quezon Techno-Industrial Special Economic Zone (QTISEZ). The ecozone which is located in Mauban, Quezon will cover more than 1,800 hectares and can house 2,000 factories. The P125 billion (US$2.4 billion) project, headed by real estate firm Achievements Realty Corp (ARC), is seen to be a "historical project" because of its enormity. Plaza added that they are planning to add an international seaport and airport within QTISEZ — the first of its kind in Eastern Luzon.
Real estate firm Colliers Philippines is urging landlords and occupiers to push for the lifting of Administrative Order 18 (AO 18) in Metro Manila. AO 18 is a moratorium implemented last 2019 that temporarily bans the processing of new ecozones in the Metro Manila region. PEZA also voiced their support towards the lifting of the moratorium as several foreign Information Technology-Business Process Management (IT-BPM) firms are interested in expanding in the mega city. PEZA reported that there were about 10 inquiries for IT parks amounting to P15.5 billion (US$302 million) and one inquiry for a P574 million (US$11.1 million) IT park in Metro Manila.
Furthermore, the office space vacancy rate in the Metro Manila is expected to increase by 19% this year. In a briefing, Colliers Philippines Office Services and Tenant Representation Senior Director Dom Fredrick Andaya disclosed that the vacancy rate would increase because of the presence of newly-completed spaces. As of the end of last year, about 2.03 million square meters of office spaces were left vacant out of 12.94 million sq.m available space. The upcoming elections, amendment of policies, and sustainability could also shape this year's real estate market. Real estate services firm JLL Philippines said that the change in administration could affect future activities in the property market. Additionally, the amendments made to the Retail Trade Localization Act and Public Services Act (PSA) could bring in more investments in the country. Environmental, Social, and Governance (ESG) investments are also seen to be essential to the success of the market as demands for green certifications are on the rise for new and old office spaces.
Philippine Offshore Gaming Operators (POGO) may soon come back on Philippine shores after a 2-year slump as local tax regulations are now in place and travel restrictions are easing. Leechiu Property Consultants (LPC) President David Leechiu said that the newly implemented POGO Tax Law could encourage gaming operators to continue their operations in the country. Under the law, all offshore gaming licensees will pay a five per cent tax on the gross gaming revenue or receipts derived from their gaming operations. POGO employees and their service providers will also have to pay a final withholding tax of 25% on gross income and secure a tax identification number. In its initial months of implementation, the new POGO tax law generated a total of  P1.22 billion (US$23 million) in additional revenues. The Bureau of Internal Revenue (BIR) reported that they have collected this amount from October 9 and December 31, 2021. The BIR said that they are expecting more gaming operators to enter the country and revenues to increase as the government laid out rules and regulations for the industry.
The Philippine Statistics Authority (PSA) reported an easing in the unemployment rate from 10.4% in 2020 to 7.8% last year. During a press briefing, National Statistician Claire Dennis Mapa said that this was equivalent to 3.7 million unemployed Filipinos in 2021, lower than the 4.5 million in 2020. Despite this, Mapa added that these latest figures fail to beat pre-pandemic levels. However, the National Economic and Development Authority (NEDA) said that the strong employment creation last December 2021 signifies that the economy is slowly recovering from the pandemic. The labor force participation rate grew from 64.2 percent to 65.1%. The underemployment rate also declined from 16.7% in November to 14.7% in December, as more high-quality jobs were opened in the country.
After two years the Philippines opened its borders to foreign tourists. In a bid to revive tourism and related industries, fully vaccinated foreigners are no longer required to undergo quarantine upon entering the country. In a statement, Department of Tourism (DOT) Secretary Berna Romulo-Puyat said that this is the "next chapter in the road to recovery" for the country. She is also confident that this reopening could restore jobs and generate revenue across tourism-related enterprises and communities.
Inside Outsourcing is excited to welcome back businesses exploring outsourcing into the country. We have already seen a spike in foreigners re-entering the country to continue their business investigations and operations. Onwards and upwards!
In line with this, a new data center was launched in the Philippines courtesy of Telco-neutral data center operator Beeinfotech PH called The Hive. The expansion is set to provide much-needed support to vital infrastructure and help fuel further predicted growth in the country as it becomes one of the most preferred nations in the APAC region to host data centers. Beeinfotech PH President & CEO Reynaldo Huergas said that "hyperscalers and other large-scale partners are crucial to the Philippines market." Citing a report from Research and Markets, the local data center market is projected to have a compound annual growth rate (CAGR) of 11.40% between 2021-2026 and generate around $94 billion by 2027.
Additionally, the Philippines and the United Arab Emirates (UAE) are planning to explore a possible partnership on artificial intelligence (AI) development. During their presentation at the Sharjah Research Technology and Innovation Park (SRTIP) and the Philippine Bangkota in Dubai Expo earlier this year, Department of Science and Technology (DOST) Secretary Fortunato de la Peña said that they have discussed AI priorities, programs, and the Philippine AI roadmap with Middle Eastern investors. The DOST officials also met with UAE's Ministry of Artificial Intelligence, Digital Economy, and Remote Work Applications.
Gearing up for the future one robot at a time!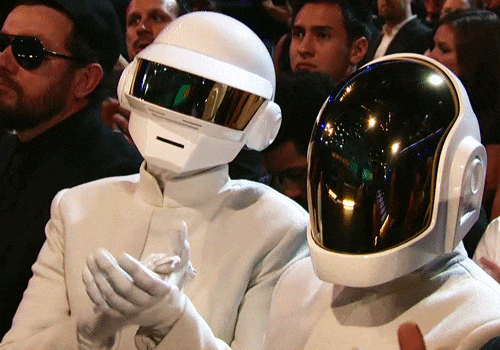 Thursday, February 17, 2022
NEWS THIS WEEK
16 February 2022
15 February 2022
14 February 2022
11 February 2022
10 February 2022
Read more Inside Outsourcing Newsletters here: