Welcome to Inside Outsourcing: The Outsourcing Week in Review
THE WEEK IN REVIEW
The global BPO industry's market value is expected to reach US$620 billion by 2032, with a compound annual growth rate (CAGR) of 8.5%. A report by research and consulting agency Fact.MR, attributed the robust growth to companies who will rely more on the convenience of outsourced services. In 2021, the demand for BPO services spiked to US$232.3 billion, growing at a market size of seven per cent CAGR.
Worldwide IT expenditure is also projected to rise to $4.5 trillion following a 1.5% growth this year, despite the impacts of the COVID-19 Omicron variant. Gartner Research Vice President and Distinguished Analyst John-David Lovelock said that CIOs (Chief Information Officers) will turn to outsourcing to address skill gaps, wage inflation, and the current war for talent. Spending on consulting and managed services could reach $1.3 trillion by year-end, up 7.9 % from 2021.
In South Asia, the Sri Lanka Association of Software Services Companies (SLASSCOM) held a Digital IT/BPM Week, to educate students and start-ups on the opportunities in the IT and BPO industries. This initiative props up the sector to bring in $5 billion in export revenue and foreign direct investments by 2025. The event carried out over 10 online sessions, spanning five days, attracting over 500 participants for each session from each of the nine provinces of the country.
Another country working on strengthening its BPO market is Fiji. Just last week, the BPO Council launched its new outsourcing brand called Outsource Fiji – a one-stop-shop website for outsourcing opportunities in the country. The new campaign aims to elevate the country's profile as a preferred destination for outsourcing services and investments. Acting Prime Minister Aiyaz Sayed-Khaiyum believes that the industry could be an economic driver in the country and create over 100,000 job opportunities over the next decade. In line with this, outsourcing provider BDE Group will set up a new center in Fiji this April. BDE Group Founder Miles Blok said that they are in the process of incorporating their services to focus all their energy on their upcoming expansion. Blok noted the country's "real positive culture," its hardworking and higher-skilled workforce, and both the BPO council and government's efforts made the local BPO sector "mature phenomenally in a short period of time."
In BPO acquisition updates, digital transformation solutions firm UST acquired consulting and outsourcing company Accrete Hitech Solutions to expand its digital product engineering portfolio and semiconductor engineering footprint. The partnership will combine the strengths and resources of the two companies to offer a broad range of IT and product engineering solutions and services to clients. UST Chief Investment Officer and Chief Information Officer Sunil Kanch said this deal will create "world-class solutions" that will encourage organizations to streamline their operations. Another partnership is in the works for Virgin Media and Sitel. British telecom company Virgin Media will outsource its telesales and retention teams to contact center company Sitel. In an announcement to employees, Virgin said that their workers will continue to exclusively sell their products and services under the supervision of Sitel. A Virgin Media O2 Spokesperson added that the partnership will protect jobs and create long-term opportunities for their salespeople.
Meanwhile, software services company Tata Consultancy Services (TCS) is planning to broaden its operations in New Jersey, United States (US) by hiring 1,000 additional employees by the end of 2023. The tech giant said that this move will allow them to meet the growing needs of their customers who are digitally transforming their businesses. Moreover, TCS will also extend its science, technology, engineering, and mathematics (STEM) and computer science education programs by 25% to grow its local IT talent pool.
Customer experience (CX) software firm NICE  will expand its partnership with Google through the launch of its cloud-native CX platform called CXone. Under this deal, any organization that is using Chrome OS devices can utilize CXone and benefit from efficient work-from-anywhere capabilities to ensure extraordinary agent and customer experiences. NICE CXone CEO Paul Jarman said that this collaboration reaffirms their pledge to provide "exceptional, next-gen, digitally fluent experiences" to companies and their agents on an operating system of their choice. At the same time, workforce management solutions provider Alvaria introduced its new call center AI software called Alvaria Real-Time Optimiser. Built as part of the company's workforce management suite, this new software will function as a virtual agent assistant that would complete activities and positively impact key performance metrics in the company. Alvaria Chief Product Officer and Chief Marketing Officer Michael Harris said that the product will improve employee experience and create a more efficient process for the call center. Welcome to the future!
On to the labor market, India's hiring activity increased by 41% in January 2022 compared to the same period last year. According to the latest Naukri JobSpeak Index, there was strong growth in the IT-Software sector, whose workforce increased by 80%, and Banking/Financial Services by 31%. Naukri.com Chief Business Officer Pawan Goyal said that the new year started on a "resilient note" despite the third wave of COVID-19 in the country.
However, IT and engineering staffing body TechServe Alliance reported that only 4,000, a meager 0.08% growth, in technology-related jobs were opened last month in the US as the tech talent shortage persists  in the country. TechServe Alliance CEO Mark Roberts said that although demand for IT professionals is strong, critical jobs are staying open for extended periods. To address this dilemma, Roberts explained that companies have to adapt to the new normal and start offering remote and hybrid work to applicants. Organizations would also have to revise their compensation structure to attract and retain their workforce.
To get ahead with the digital economy, Jamaica is planning to reform its educational system and introduce Coding in all of its schools. Prime Minister Andrew Holness said that students from classes one to thirteen across all public schools will be taught how to code as well as basic numeracy, language, and problem-solving skills. Holness stated that they plan to transform the nation into a "regional Silicon Valley" with students who are skilled enough in the tech industry.
Is freelancing the future? The number of American independent workers rose 34% last year as professionals sought more control and flexibility in their employment. According to a report by talent platform Business Talent Group (BTG), 56% of non-freelancing professionals are interested in exploring freelancing in the future. BTG Co-Founder and Co-CEO Jody Greenstone Miller said that the current high talent demand gave employees an "enormous leverage" with their working decisions. Aside from independence, freedom to work anywhere, and the variety of tasks available, the income in freelancing is also higher than regular jobs — reaching a median daily rate of $1,200.
Cheers to the future of work!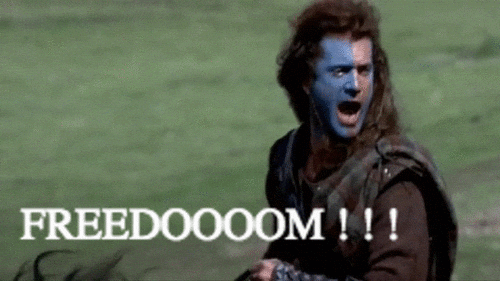 Tuesday, February 15, 2022
NEWS THIS WEEK
14 February 2022
11 February 2022
10 February 2022
09 February 2022
08  February 2022
Read more Inside Outsourcing Newsletters here: