Welcome to Inside Outsourcing: The Outsourcing Week in Review
THE WEEK IN REVIEW
Global software outsourcing is expected to increase by 70% between 2022 and 2023. According to Max Nirenberg, Chief Revenue Officer of tech services provider Commit, the increasing gap between talent supply and demand, the push for remote working, and the 'Great Resignation' opens an opportunity for companies to "rapidly outsource skilled talent" from everywhere in the world. In a Commit report, 99% of senior technology and HR leaders said that having an outsourced or remote team is beneficial to their operations.
To seize this opportunity, research by IT services and consulting firm STX Next revealed that almost nine in 10 (or 89%) Chief Technology Officer (CTOs) are keen on outsourcing IT expertise in the future. To avoid pitfalls —- such as miscommunication, culture gaps, and low quality of work —- STX Next CEO Maciej Dziergwa said that nearshoring, or hiring an outsourcing partner from a neighboring country, is the best possible solution. He explained that the "lack of significant time differences or cultural and language barriers" could benefit both companies in the long run.
Indonesia is working on accelerating its digital transformation by developing an international Information and Communications Technology (ICT) and digital industries alliance with other countries. Minister of Communication and Informatics Johnny Plate has recently engaged in separate meetings with South Korean Information and Communication Technology Ministry and the United States Federal Communications Commission (FCC) Delegation to discuss possible partnerships for the deployment of a 5G network and Open Radio Access Network (OpenRAN) technology across the country. Moreover, the minister also met global tech leaders to discuss the development of 5G technology.
Meanwhile, Uganda's Ministry of ICT & National Guidance will be represented by a five-person team of innovators and Business Process Outsourcing (BPO) practitioners in the Dubai Expo 2020 Innovation Week. Uganda will be represented by Allan Rwakatungu of fintech company Xente App; Martin Mukama of mobile platform Protecting Infants Remotely by SMS (PRISMS); Hareesh Sahadevan for software and BPO provider Emvigo Technologies; Lydia Nakayenze of natural cosmetic oils developer Oncaplanta; and Mohammed Muwonge of research-based tech firm Badaye Technologies Limited. Uganda's participation in the expo is expected to generate investments and job opportunities in the country.
Conversational Artificial Intelligence (AI) solutions provider Avaamo recently launched its  'ultra-realistic' contact center AI voice offering called Avaamo Voice AI. An industry-first, this new technology significantly reduces the time and expense needed to enhance the self-service experiences in the contact center industry. Avaamo Founder and CEO Ram Menon said that "life-like AI voices further humanize and speed up call center automation." With enhancements like AI voice, Avaamo is helping businesses continue to innovate their voice experience alongside digital channels.
Leading IT services and consulting firm Tata Consultancy Services (TCS) was hailed as an Outsourced Digital Workplace Services (ODWS) leader in the Gartner Magic Quadrant. ODWS recognizes companies with "integrated and ubiquitous digital workplace services." TCS' operating model Secure Borderless Workspaces™ (SBWS™) allows workers to have touchless, intelligent, agile, and digital operations at the comforts of their own homes, enhancing collaboration within remote working teams.TCS Cognitive Business Operations Global Head Ashok Pai said that this recognition highlights the company's "vision, continued investments in innovation, and the resultant market success."
In acquisition updates, Recruitment Process Outsourcing (RPO) provider WilsonHCG acquired salary, talent, location, and availability analytics firm Claro Analytics. WilsonHCG CEO John Wilson said that Claro is filling a "gap in the market for talent intelligence insights delivered as a service." Claro Analytics founder Michael Beygelman stated that he is excited with the partnership as the industry enters an era that relies more on data to "hire and retain diverse talent." At the same time, customer experience (CX) and technology services firm CSS Corp acquired customer support automation provider Directly's OnDemand business unit. The acquisition allows CSS access to Directly's GigCX services platform to recruit global talent as employees or freelancers. CSS is also planning to expand OnDemand's offerings into incremental and niche skills for digital technologies, AI/ML training and aggregation, and intelligence services.
Norwegian telecommunications operator Telenor and multinational IT firm Infosys launched the jointly-developed Oracle Cloud ERP solution as part of Telenor's improved finance and supply chain operations. The Oracle Cloud ERP solution will enhance the telecom's agility, operational efficiency and "raises the bar" in terms of operational performance. Infosys EVP of Communications, Media and Technology Anand Swaminathan said that the ERP platform "enables Telenor Norway to drive operational excellence, which ultimately translates into a superior customer experience."
Global BPO provider Alorica is looking to hire 500 employees in Santiago de los Caballeros, Dominican Republic. The recruits are set to work in the customer service department, with the option of working either from home or in the office. Going forward, Alorica Country Manager Jesus Hidalgo said that they are going to invest more in their human talent and increase "all the opportunities that we offer our collaborators." Aside from hiring bonuses — that could reach up to US$1,000 — and free medical care, the firm will also offer a six-week training for its new employees to strengthen their managerial and industry-related skills.
As the struggle of employing tech professionals increases, multinational customer experience provider Konecta is opening more than 3,000 job vacancies for high school graduates and college students in Colombia. The Spain-based firm disclosed that they will provide training programs to their new employees — particularly in service skills, sales, collections, and support. Applicants who are fluent in three languages, including English, could earn between $1,800,000 to $3,300,000. Meanwhile, flexible staffing is growing in India. During Q3 2021, the flexible staffing industry in the South Asian nation grew by 21.5%, despite the emergence of the COVID-19 Omicron variant. According to industry body Indian Staffing Federation (ISF), their member companies employed 211,000 professionals last year, totaling 1.19 million Flexi staffers in the country. Flexible staffing, or Flexi-staffing, refers to the recruitment of an employee in a certain period, or up until the project is finished.
Perhaps Southeast Asia could use these two tactics to overturn the reported 9.3 million jobs that they lost last year? According to the Asian Development Bank (ADB), it was reported that 4.7 million people in the region were pushed into extreme poverty at the height of the pandemic. The region's economic growth is currently at risk of decreasing by 0.8%, affecting the expected 10% Gross Domestic Product (GDP) increase by year-end. ADB said that sectors most affected by this downwards shift would be the informal, retail, and unskilled employees, as well as small businesses without a digital presence.
In post-pandemic work model talks, about 41% of workers in Singapore prefer to continue working from home instead of earning bigger bonuses. Respondents in a survey by HR consulting firm Randstad shared that working remotely gave them "a lot of benefits" – including saving time and money from the daily commute and spending more time with family.
Additionally, employees stated that they are more productive at home because of fewer distractions. Randstad stated that this figure emphasizes the need for employers to review and adjust their work policies and benefits schemes to attract and retain good talent.
In the US, the majority of workers said that they would rather maintain their current working environment — whether it is fully remote, in-person, or hybrid — than welcome any changes to their work arrangements. In research by international talent and outsourcing company Yoh, about 62% of full-time remote workers want to stay remote, 54% of full-time hybrid workers want to stay in a hybrid model, and 42% of full-time on-site workers want to keep working in their offices. Yoh President Emmet McGrath explained that these results show the importance of offering options and allowing employees to choose an environment that works best for them.
COVID-19 is slowly becoming 'endemic' in Asia Pacific's (APAC) real estate market. According to real estate firm CBRE Group, the region's leasing activity is slowly recovering as the industry learns to live with the virus. Singapore and Australia are enjoying the highest leasing activity as their economies and borders open up. Rents are also on their way to recovery – with Singapore, Hong Kong, and Japan taking the lead.
Bring on the new normal!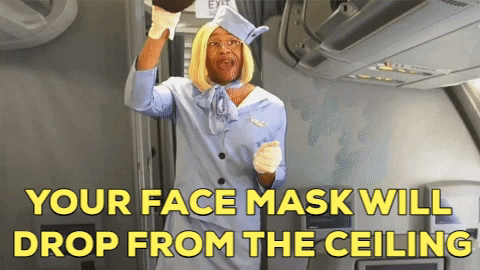 Tuesday, March 22, 2022
NEWS THIS WEEK
21 March 2022
18 March 2022
17 March 2022
16 March 2022
15 March 2022
Read more Inside Outsourcing Newsletters here: