Welcome to Inside Outsourcing: The Outsourcing Week in Review
THE WEEK IN REVIEW
This week's Inside Outsourcing is packed with hockey stick growth stories, AI updates, changing labor laws, M&A, and even a courtroom drama. Let's get to it!
The global contact center market could grow to US$400-US$420 billion in 2025 at a compound annual growth rate (CAGR) of 3-4%. According to procurement intelligence firm Beroe, the high demand for customer care in North America, Europe, the United Kingdom (UK), Australia, and Japan drives the sector's growth. Other trends like onshore and nearshore locations, outcome-based pricing models, artificial intelligence (AI), remote work, multilingual hubs, and cloud-based centers are also helping the sector's vast development.
In contrast, market research firm DataM Intelligence expects the call center AI market to expand at a steep 22.10% CAGR from 2022 through 2029. DataM said the ability of call center AI to enhance the quality of consumer engagement would drive the market's growth in the next few years. The paper also warned that privacy concerns and stringent regulations could restrain the market's growth in other parts of the world.
Speaking of AI, India's top IT-BPM firms are seeing high interest in using generative AI for content generation and customer support. According to Tech Mahindra, Genpact, and Fractal Analytics, client requests for pilot projects analyzing how to use ChatGPT-type solutions for enterprise applications are rising. Experts also emphasized a "larger need" for continuous education to improve security and avoid misinformation while using the platform. On the other hand, financial services firm JPMorgan Chase & Co. is restricting ChatGPT to its employees. According to an anonymous source, the decision reflects the company's controls over the use of third-party software as people question the AI tool's reliability. Jumping on the wagon, telecom company Verizon Communications and public schools around New York City also barred the chatbot from its systems.
Meanwhile, the recent outlawing of part-time jobs in Honduras led outsourcing firms to implement "creative" solutions. Levanter Group President and Managing Partner Michael Nasser said they quickly converted per-hour employees to temporary contract workers to retain them. Others are turning to cost-cutting measures to avoid laying off vital staff. However, Jessica Handal, Senior Counsel at law firm Dentons, believes that the lost job opportunities from the ban could impact the Honduran population and economy. Last year, the Honduran government repealed a law regulating part-time and hourly employees to "avoid the erosion of job security, workers' wages, and labor rights."
The M&A activity continues! First stop, outsourcing firm MCI BPO is expanding its global footprint by acquiring contact center provider OceanX. In a press release, MCI said that the OceanX CC team had brought incredible talent to the MCI customer base since day one. Aside from the acquisition, MCI also announced the appointment of Greg Thomas as the firm's new President & COO. Similarly, healthcare solutions provider AGS Health recently amassed the outsourcing business unit of Availity. AGS CEO Health Patrice Wolfe said that this move would help to bolster its position as the leading provider of outsourced prior authorization services. This also allows the company to grow its workforce by adding 200 patient-access service team members.
We are also celebrating several awards across the sector. Outsourcing provider Xceed won the Gold Award for best corporate social responsibility (CSR) program at the International Business Excellence Awards 2023. Xceed's CSR initiative includes establishing physical contact centers in remote and historically undeveloped areas in Upper Egypt. The firm also utilized its Impact Sourcing program to create job opportunities for disadvantaged communities and marginalized visually impaired (VI) citizens in Cairo and Qena. Software company Salesforce is leading the charge for inclusivity by launching a new data collection system that lets users select, identify, and capture pronoun options and gender identity. Salesforce worked closely with its Inclusive Language Steering Committee — which includes members from their own LGBTQ+ employee resource group Outforce and LGBTQ+ workplace equality called Out and Equal —  to develop its new gender-inclusive features.
Waiting is not a problem anymore as a fast-food giant partnered with iQor to develop, implement, and operate an interactive voice response (IVR) order status solution. iQor explained that the IVR solution made it easy for customers to check their order status, talk to agents quickly, or order without calling a human agent. The new digital solution was launched in time for the Big Game—one of the busiest sales days of the year.
Software outsourcing firm Endava closed on a £350 million (US$423 million) unsecured, multicurrency revolving credit facility. Endava CFO Mark Thurston said the new credit facility will support the firm's "future capital investments and development activities, both organic and inorganic." The facility provides uncommitted accordion options for up to an aggregate of £150 million (US$181 million) in additional borrowing. Pennsylvania-based Fair Trade Outsourcing also raised US$1 million in its latest venture round. According to its latest filing at the U.S. Securities and Exchange Commission (SEC), the firm intends to use this offering for over a year. The company also clarified that this offering was not made through any business combination transaction such as a merger, acquisition, or exchange offer.
In other news, outsourcing giant TaskUs laid off 186 internal positions last week in response to the "troublesome economy." Although the firm did not confirm the nature of the dismissed roles, a LinkedIn post by TaskUs Marketing Research and Sales Team Lead James Pena mentioned that the list included the sales department. TaskUs is the latest company to announce layoffs in 2023. Concurrently, Sky Television is letting go of 170 agents in New Zealand to outsource some of its roles to the Philippines and India. According to a report by NZ Herald, the broadcasting firm would recruit 200 call center staff in the Philippines to deal with "more straightforward customer queries and subscriptions." Meanwhile, the firm would relay its technology and content operations to Tata Consultancy Services (TCS). Sky Television CEO Sophie Moloney said the operational changes could generate multi-million dollar permanent savings for the firm within two years.
The professional platform Apna will launch more analytic and data support courses about the BPO industry to prepare the next-generation outsourcing employees. According to a press release, Apna is launching its new initiative called apnaAscend to bridge the skill gap in the Indian job market by providing top-notch upskilling, reskilling, and training to aspiring professionals and connecting them with top companies for relevant opportunities. Aside from BPO, the firm will also release more courses for job roles such as sales, relationship management, hospitality, and retail sectors.
It's water under the bridge for Sutherland and Sitel as they filed a Joint Stipulation of Dismissal with Prejudice last February 10. According to an anonymous source, the court case— which stemmed from Sutherland's claims of alleged stolen trade secrets that resulted in losing at least one major client — was settled via a monetary agreement. The source added, "no one is happy with the money… everyone just wants to move on."
Let's all be friends!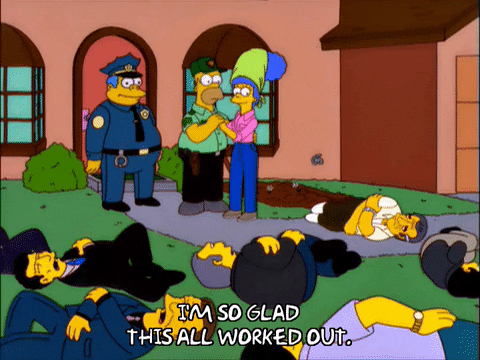 Tuesday, February 28, 2023
NEWS THIS WEEK
27 February 2023
23 February 2023
22 February 2023
21 February 2023
Read more Inside Outsourcing Newsletters here: