Welcome to Inside Outsourcing: The Outsourcing Week in Review
THE WEEK IN REVIEW
Whew! The first two months of 2023 flew by so fast. Good news, the outsourcing industry is keeping up with the pace. See what we're talking about 
Crypto crime syndicates are reportedly luring Filipino victims by offering high-paying call center jobs as a front for cryptocurrency scams. Reports from Philippine embassies in Thailand and Hawaii say victims were enticed to work as customer service representatives but once recruited, they would be taken to another country where they are forced to work as online scammers engaged in cryptocurrency and other online scams. The Justice Department says syndicates are victimizing people using Telegram, Facebook, and Tiktok.
Keep an eye out for the crypto scoundrels!
Indian technology-based solutions firm Datamatics is keen on further expanding its operations in the Philippines. Another tech firm, Digital Edge, is also working on expanding its footprint in the country as it looks into building its second data center facility. Speaking of new facilities, OA Source Partner Big Outsource is opening a new office in San Pablo City, Laguna, in a new push to double its staff count. Meanwhile, Sutherland is also expanding its incubation center and headquarters in the Ilocos region. Grow, grow, grow!
Another OA Source Partner, iQor, has earned the Great Place to Work Certification in the Philippines for 2023. The certification honors iQor's ability to create rewarding employee experiences through its value-driven culture. New micro-financing app Sureserv extends comprehensive healthcare benefits to BPO employees.
In other news, 12 projects totaling Php3.8 billion were approved by the PEZA in February. Expecting a surge in foreign investments, the Labor Department says it's designing upskilling training programs that are market and demand-driven. For ease of doing business, the BOI and PEZA are backing a bill that would create "green lanes" for investments. The administration is on a roll. Recently, Trade chief Alfredo Pascual met with Members of the European Parliament (MEP) Sub-Committee on Human Rights in Manila to tackle trade and foreign direct investment matters.
More opportunities are coming to Filipinos this year. The local government of Cagayan de Oro City will offer artificial intelligence (AI) training to out-of-school youth to increase their hireability. The six-month AI training course is a first for the country's public schools since AI entails four years of study and covers expensive equipment. Meanwhile, the Japanese government is also opening some 100,000 jobs in health care, outsourcing, tourism, and information technology to Filipinos. Japanese Ambassador to the Philippines Kazuhiko Koshikawa says Japanese employers prefer Filipinos because of their hard work and dedication.
The land of the rising sun is also the land of rising PH employment!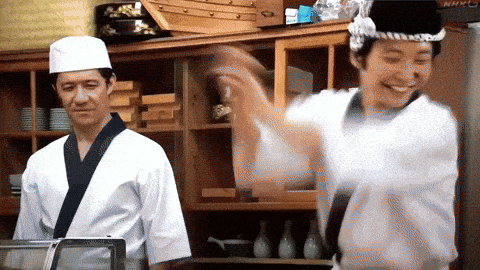 Thursday, March 2, 2023
NEWS THIS WEEK
1 March 2023
28 February 2023
27 February 2023
23 February 2023
Read more Inside Outsourcing Newsletters here: