Welcome to Inside Outsourcing: The Outsourcing Week in Review
THE WEEK IN REVIEW
The outsourcing world is hitting the ground running this week. We have high growth, popping inflation, juicy M&A, and much more.  Buckle up for a fast ride through the world of outsourcing.
India saw a 7% jump in Business Process Outsourcing (BPO) hiring last month despite an uptick in global layoffs. According to the job index Naukri JobSpeak, emerging cities such as Ahmedabad, Jaipur, and Vadodara are seeing employment growth due to BPO, banking, and insurance firms. The IT sector also gained 10% after dropping in the past few months as demand for analytics managers and big data engineers hit double digits over the past month.
Salaries for India-based BPO employees are expected to rise by 9.8% in 2023, the second highest among sectors in India. This is just two points below the industry median rate of 10% for 2023. However, with the projected high attrition rate of 24% for key talent segments, WTW India Consulting Leader of Work and Rewards Rajul Mathur said that organizations should consider adjusting their benefits and support programs to retain employees. High salary inflation is an issue for the industry as the country faces biting inflation.
2022 saw 761 call centers register with the Pakistan Software Export Board (PSEB). According to Minister for Information Technology and Telecommunication Syed Amin-ul-Haque, the board also added 1,638 new IT companies and 1,463 freelancers to its records. Amin-ul-Haque added that Pakistan's start-up sector is succeeding due to the eight incubation centers opened last year.
The Time Doctor OA500 continues to be a buzz in the business outsourcing industry. In an interview with CNN Philippines' The Final Word, Outsource Accelerator Founder and CEO Derek Gallimore explained that the Time Doctor OA500 index used 18 metadata points to evaluate the best outsourcing firms worldwide.
There's increasing M&A activity in the sector. Here are our top five:
House of HR could become Germany's largest healthcare human resources (HR) provider through its acquisition of pluss Personalmanagement GmbH. House of HR CEO Rika Coppen said they aim to grow further in the DACH region — Germany, Austria, and Switzerland — increase their locations to 55 this year. Meanwhile, Hinduja Global Solutions (HGS) recently completed its US$58.8 million buy-out of TekLink International. In a press release, HGS said this deal would boost their business solutions in analytics, financial planning, and data platform building. HGS will absorb around 275 technology experts from TekLink in the next few months.
IT services provider Quest Technology Management acquired California-based Lanlogic to equip clients with better solutions for complex IT projects. The move expands Quest's offerings to include Managed Services and consulting. Quest President/Chief Executive Officer (CEO) Tim Burke added that they would also offer "a new level of Technical Program Management (TPM)" to coordinate all technical components, vendors, architectural firms, and contractors and ensure a successful project deployment to their customers. Vietnam-based tech services provider FPT Software also announced its acquisition of the IT services division of Intertec International following their initial investment last 2021. FPT said they aim to strengthen their North American nearshore delivery services by leveraging Intertec's delivery centers and operational experience in Costa Rica, Colombia, and Mexico.
Lastly, tech engineer recruitment firm The Specialist Group (TSG) recently acquired tech services provider Litecad. TSG CEO Sil Hoeve said that this merger would allow them to develop and train new motivated specialists in the industry. Litecad Director Arjan Poppema added that they would leverage their combined successful track record and focus on quality, training, and long-term customer relationships to strengthen their position in the market.
Engineering services provider Intellias is entering Latin America through its first delivery facility in Colombia. According to the firm, they chose Colombia due to its well-developed tech ecosystem. Intellias plans to hire up to 60 specialists by end-2023, growing its global team of experts to 3,200. Tech service provider Wizeline opened its first office on the campus of the Tec de Monterrey in Mexico. According to Wizeline President and CEO Bismarck Lepe, they aim to co-create new technologies with the University, provide internship opportunities to students, and help scale their Wizeline Academy efforts by giving Wizeline employees the ability to also volunteer as professors and TAs. n 2017, the company launched Wizeline Academy, where 80% of its learning programs are run through an employee-to-employee network.
Knowledge Process Outsourcing (KPO) provider GI Outsourcing is partnering with the Association of International Certified Professional Accountants (AICPA) and Chartered Institute of Management Accountants (CIMA) for its corporate training and development initiatives. GI Outsourcing MD Vikas Chadha said this deal will help prepare their workforce "to attain new heights in their international accounting career and deliver better value to our customers." AICPA & CIMA South Asia Director Bhaskar Ranjan Das added that this opportunity would help enhance the talent capabilities of their outsourcing agents in India "as well as globally."
Leading IT firm Accenture recently invested in Ocean Genomics to accelerate AI-driven drug discovery and develop personalized medicines. Petra Jantzer, Ph.D., a senior managing director and global lead of Accenture's Life Sciences Senior MD and Global Lead Practice Petra Jantzer said that this strategic investment would help biopharma companies better utilize genomic and transcriptomic data and AI in drug discovery to develop targeted therapeutics at a higher pace and bring them to market faster. Pennsylvania-based Ocean Genomics develops software for biopharma firms that develop treatments based on a person's biology.
While deals are being made and sealed, the Office of the Auditor General of Canada (OAG) will start investigating the government's outsourcing contracts with consultancy giant McKinsey as questions arise over the firm's close ties to Prime Minister Justin Trudeau. According to Public Services and Procurement Canada data, around CAN$116.8 million (US$85.7 million) of contracts were paid to McKinsey since 2015, when Liberal PM Trudeau took office. OAG Spokesman Vincent Frigon said they had already informed the parliament of their impending audit.
Germany will simplify obtaining work visas for Indian IT experts. According to Chancellor Olaf Scholz, they are looking to allow foreigners to arrive in Germany without a concrete job offer. The European country will also look into relaxing language requirements to make Germany a more attractive destination. The easing of visa restrictions is part of Germany's broader efforts to address its shortage of skilled workers due to its aging population and declining birth rate.
The wizards are coming to town!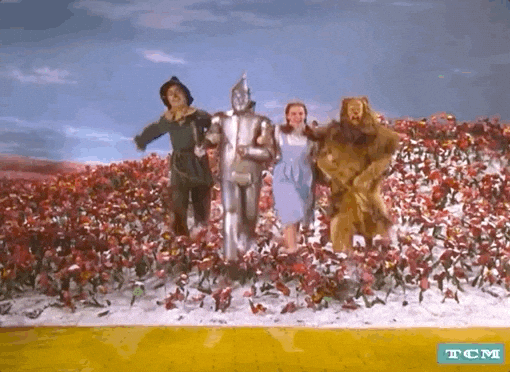 Tuesday, March 7, 2023
NEWS THIS WEEK
06 March 2023
03 March 2023
02 March 2023
01 March 2023
28 February 2023
Read more Inside Outsourcing Newsletters here: