Welcome to Inside Outsourcing: The Outsourcing Week in Review
THE WEEK IN REVIEW
The Information Technology (IT) and Business Process Outsourcing (BPO) spending in Europe, Middle East, and Africa (EMEA) rose 21% year-on-year to $7.5 billion in Q1 2022. According to IT research and advisory firm ISG EMEA's President Steve Hall, this year's strong start is driven by the increasing demand for cloud-based services in the region. Cloud-based services spending went up 44% to $3.9 billion in Q1, taking up more than half of the total contracts. This is the first time that the EMEA has gone above $7 billion in their IT-BPO spending.
Fiji's BPO sector welcomed four new BPO firms last year despite the global pandemic. In a speech, Prime Minister Voreqe Bainimarama said that the country's world-class ICT infrastructure, policies, competitive business costs, local workforce, and tax incentives attracts investors from all over the world. The government had also provided an annual marketing grant of $200,000 to the BPO Council to promote the country as an ideal outsourcing destination. Fiji's booming outsourcing sector is poised to generate about 100,000 jobs in the next 10 years. Bainimarama noted that the country's skilled, young, literate, English-speaking, and tech-savvy workforce could draw more outsourcing opportunities in the country for the next decade. More companies are expected to invest in the South Pacific archipelago as the news of their "high-quality and efficient work" spreads across the world.
In India, a similar pandemic-induced growth is being seen by the BPO industry, opening up numerous employment opportunities in smaller cities like Tiruchi. Sidd Ahmed, founder of business consulting firm V-Dart, said that after the initial attrition at the height of COVID-19, the IT sector was able to extend its job openings to Tier-2 cities which are situated outside of well-known major economic hubs. Omega Healthcare Chief Human Resource Officer P.V. Guruvayurappan added that the pandemic "blurred the line of work regions" and allowed other Indian cities to participate in the growing outsourcing market.
In corporate news, multinational IT firm Accenture recently acquired logistics and warehouse management tech solutions company Trancom (not Transcom). This partnership will allow the tech firm to gain wider access to Japan's "deep-pocketed" manufacturing firms. About 190 Trancom engineers, specializing in cloud-based logistics systems and optimizing warehouse operations with IoT and sensor technology, are expected to join Accenture's operations once the acquisition is completed. Meanwhile, IT service management company NTT DATA Business Solutions AG acquired Bulgaria-based IT services and solutions provider Business Services & Technologies (BST) OOD to expand their global managed services capabilities in the European Union (EU). BST had already been NTT's external partner for several years, offering a high level of quality and flexibility in their delivery. With their new Bulgaria operations, NTT will now have six global Managed Service Centers and operate in 31 countries across the globe.
In forging alliances, staffing firms Dulsco Outsourcing & Permanent Placement Solutions (OSS) and Target Recruitment & HR Solutions (Target HR) signed a channel agreement to facilitate the placement of candidates in the United Arab Emirates (UAE) and Egypt. Under the agreement, both organizations will be able to easily outsource their operations in both countries. Both organizations are also set to use their expertise and versatile HR offerings to deliver end-to-end staff management solutions across the UAE and Egypt. At the same time, software company Dialpad is set to collaborate with customer experience technology outfitter CX Effect to deliver an improved experience to clients. This partnership will bring Dialpad's full suite of cloud-native communications services to CX Effect's portfolio of trusted partners. CX Effect founder and CEO Andrew Pryfogle said that Dialpad "is the perfect provider to help organizations meet rising consumer expectations for CX." Together, CX Effect and Dialpad are expected to maximize customer experience services and tools, fostering higher employee performance and overall customer satisfaction.
End-to-end global eCommerce agency Above The Fray Design is entering the BPO sphere with the launch of its own staffing solution venture called AxL. Drawing from its parent company's expertise, AxL will focus on supporting e-commerce businesses with their customer support, engineering, and design services. According to Above The Fray and AxL CEO and Co-Founder Noah Oken-Berg, the new service offering was formed due to difficulties that the industry goes through in finding the right talent that would assist in scaling their operations. AxL aims to hire, train and manage "top-tier talents" for B2B and B2C eCommerce businesses for positions.
Speaking of talents, tech-enabled business services provider Marlowe Companies, Inc. (MCI) is opening an estimated 500 customer service jobs in their new facility in Wichita, Kansas. According to a news release from MCI, the company intends to hire 300 "full-time-equivalent" employees in their first year of operation in the city and add 200 more in their second year. MCI CEO Anthony Marlowe said that they have found a "strategic, talented labor pool and a real estate solution" in the City, making it a great fit for their expansion plans in the United States (US). MCI currently employs over 5,000 employees and supports over one hundred clients in North America.
Alorica has recently welcomed Greg Haller as the company's new CEO. Haller previously served as the firm's Chief Operating Officer where he played a pivotal role in the success of strategic initiatives spanning operations, client solutions, human resources, global business services, and product marketing. As the new executive head, Haller will continue to spearhead the company's acceleration as a strategic partner of choice for progressive brands. Alorica Founder and former CEO Andy Lee will transition to an executive chairman role to prioritize the company's long-term growth.
The Peruvian government recently implemented limits and restrictions to outsourcing activities in the country. Industry experts say this will deter the economic reactivation process and employment in Peru. Peruvian Institute of Economy (IPE) General Manager Diego Macera said that prohibiting outsourcing of "nuclear" activities or core roles in a company could prevent job creation in the country. Labor lawyer Jorge Toyama said that the ban is "one of the most questioned" laws in the history of Peru as it can be considered "unconstitutional and a similar measure in Mexico caused the loss of more than a million jobs." The labor lawyer emphasized that limiting outsourcing could force formal employment and micro-enterprises to close. National Society of Industries President Ricardo Márquez, for his part, said that the partial outsourcing ban harms the entire Peruvian industry at a time when work is hard to find in the country.
Amidst protests in Sri Lanka, SLASSCOM, the country's national chamber for the IT-BPM industry, is prompting the government to respond and respect the voice of citizens and restore stability as soon as possible. In a joint statement with the Federation of Information Technology Industry Sri Lanka (FITIS), and the Computer Society of Sri Lanka (CSSL), the IT-BPM industry urged Sri Lanka's officials to listen to the issues raised by the citizens. The socio-economic unrest in the country is fueled by the fact that its foreign currency reserves have virtually run dry. Reports say that the government cannot afford imports of staple foods and fuel, leading to acute shortages and very high prices. Experts say economic mismanagement is to blame.
Russia has already lost up to 70,000 computer specialists due to the economic sanctions made on the country since it invaded Ukraine. According to Russian Association for Electronic Communications head Sergei Plugotarenko, another 100,000 talents are expected to leave the country this month. Nearby countries had taken advantage of this mass exodus as according to a 2020 Global Skills Index, Russian workers scored highest for skill proficiency in technology and data science.
In a study by economic consulting firm AlphaBeta commissioned by Amazon Web Services (AWS), an estimated 86 million people across the Asia Pacific and Japan (APJ) countries will need to undertake digital skills training over the next year. AlphaBeta APAC Director Genevieve Lim said that "implementing digital skills training can boost employee engagement and retention." The study also revealed that by 2025, three of the top five skills in demand across the region will be cloud-related. This puts more pressure on employers and employees alike to gain some knowledge on how to use cloud-based tools over the next few years.
Looking for a place to go to while working remotely? Why not go to Italy?
Italy is implementing a new law regarding a remote working visa for non-EU citizens who are working remotely within the country's territory. According to a report by local financial paper Il Sole 24 Ore, the government has given a wide definition for qualified applicants and will not limit the number of permits issued annually. Five Star Movement MP Luca Carabetta – an advocate of the digital nomad visa – has indicated that it will last one year in the first instance, and can be extended to close family members.
La dolce vita indeed!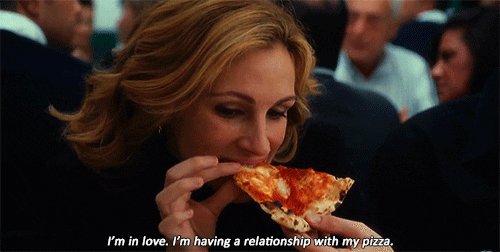 Tuesday, April 12, 2022
NEWS THIS WEEK
11 April 2022
8 April 2022
7 April 2022
6 April 2022
5 April 2022
Read more Inside Outsourcing Newsletters here: