Welcome to Inside Outsourcing: The Outsourcing Week in Review
THE WEEK IN REVIEW
The Philippines' data center market is projected to grow by 11.40 per cent annually and could be worth $535 million by 2026, making the country the next big player in the industry. According to Leechiu Property Consultants (LPC) CEO David Leechiu, there is an "incredible amount of data center capital that wants to transact in the country due to its growing internet savvy population." As a result, major telecommunications providers PLDT Inc. and electric power distributor Meralco are joining forces to prepare for the anticipated data center demand. The electricity distributor is looking to invest P 140 million (US$2.7 million) for a custom-designed substation that will support PLDT's 11th and largest hyperscale data center facility in Laguna.Though the plans are still up for approval from the Energy Regulatory Commission, Meralco Senior VP and Head of Networks Ronnie Aperocho said that they are planning to complete the project in June 2023.
The investment climate in the country continues to improve. Philippine Economic Zone Authority (PEZA) Director-General Charito Plaza said that they are planning to hit seven to eight per cent growth in investment approvals for the year 2022. Plaza said the amendment of three key economic legislations in the country — namely the Retail Trade Liberalization Act, Foreign Investment Act, and  Public Service Act — allows the Philippines to become an "investment haven in Asia." Last year, the investment promotion agency approved a total of  P69.3 billion (US$1.34 billion) worth of project registrations that is expected to create 35,245 jobs once fully operational.
On inclusive economic growth and development, the expansion of several Business Process Outsourcing (BPO) firms outside the National Capital Region (NCR) could boost the office sector this year. Ricardo Lagdameo, President of property developer Damosa Land, said that the demand is starting to come in, especially from American companies who want to save costs. While Omicron had halted the sector's recovery last January, the easing of restrictions in February and March spiked the property market's sales. Lagdameo claimed that 2022 will be the start of a "true, meaningful recovery" for the local office market after the prolonged pandemic.
Contributing to this expansion is IT-BPM firm HCL Technologies Philippines. Though details are scarce, BOI said that they are expecting for HCL's project to commence by Q3 — bringing in additional investments into the country and job opportunities for more Filipinos. HCL PH is a unit of  Indian IT company HCL Technologies. It services clients in the telecommunications, banking and financial services, utilities, retail, media, publishing and entertainment, healthcare and life sciences, technology and manufacturing, and logistics industries.
Looks like the economy is on its way to post-pandemic recovery!
Outsource Accelerator's latest performance data shows an increase in inbound outsourcing activity. For the March period, quotation requests were up by 35 per cent, representing 1,868 full-time staff amounting to an estimated outsourcing value of $56,040,000. Meanwhile, web traffic on the Source Partner platform jumped 39.93% from February, and page views also rose by 36% to 299,491 for the month. In March, the OA platform generated 1,122 inbound outsourcing inquiries (up 14.37%), from 52 countries representing 27 different sectors.
In the work from home (WFH) fracas, BPOs are advised to withdraw their Philippine Economic Zone Authority PEZA status to continue their WFH setup. In an interview with CNN Philippines' The Exchange, Department of Finance (DOF) Assistant Secretary Paola Alvarez said that they are advising some organizations to reconsider their membership from PEZA and register as regular firms with the Board of Investments (BOI). Alvarez said the government only required companies registered in investment promotion agencies (IPAs), like PEZA, to be on location beginning April 1. From 2016 to 2019, IT-BPM firms have enjoyed an average of ₱26.30 billion (US$510 million) in total tax incentives because most of them have registered under IPAs in the Philippines.
No doubt BPOs are assessing whether the reduction of office costs sufficiently offset the tax incentives.
However, despite the insistent push for extended WFH, only 30% of companies under the Information Technology Business Process Association of the Philippines (IBPAP) filed a letter of request to continue implementing a 30% work-from-home arrangement until June 30, 2022. This comes after PEZA released a memorandum circular allowing a 70:30 hybrid work arrangement for companies located in economic zones. Because of this underwhelming response, Plaza said that they are extending the deadline for application from March 31 to April 8. Despite the government's back-to-toffice order, Plaza said that their circular will still be in effect as IT-BPM companies are export service oriented and are allowed to "outsource their services from the domestic market."
Real estate consultant Colliers is expecting land values in the Philippines to increase by 5.1% as the property market reopens. Colliers Head of Valuation Services Paul Vincent Ramirez said that the "scarcity of developable lands in major business districts" could push land values for the following months. He added that acquiring "developable land" outside Metro Manila will be crucial to capturing demand in the market post-pandemic. Meanwhile Colliers Head of Research Joey Roi Bondoc said that the implementation of infrastructure projects within and outside Metro Manila.could boost economic growth beyond this year.
In other news, investment approvals from both the BOI and PEZA hit PHP12.82 billion (US$248 million) during January to February 2022. Out of this joint amount, PHP7.55 billion (US$146 million) were from the BOI and PHP5.27 billion (US$102 million) were registered under PEZA. About 39% of these projects came for real estate activities. Both IPAs are hoping to open 4,847 jobs out of all these registered projects over the next few months.
Some corporate news, BPO veteran Peter Maquera will be the new head of Microsoft PH! The global tech giant recently appointed Peter Maquera as the new CEO of the Microsoft PH. Maquera was previously the Deputy CEO and Director of LiveIt Investments, Ayala Corporation's holding company for outsourcing investments. He is also currently serving as a IBPAP's Board of Trustee. As the CEO, Maquera will be responsible for accelerating the cloud and digital transformation journey of local businesses, as well as helping the community build resilience through digital skills and empowering digital-first companies and start-ups with the tools to scale their innovation.
The Philippines is looking to be the first Southeast Asian (SEA) nation to use the internet via satellite technology through Elon Musk's Space Exploration Technologies Corp (SpaceX). Department of Trade and Industry (DTI) Secretary Ramon Lopez said that the amendment of the Public Service Act (PSA) — which allows full-foreign ownership of public services in the country — was a "critical factor" in the company's decision to go through with their investment in the country. The DTI Chief said that they are expecting to see a fully-operational SpaceX unit in the remaining three months of the Duterte administration. SpaceX will provide internet services in the country using its Low Earth Orbit (LEO) satellite network constellation called Starlink, which has over 1,600 satellites as of middle of 2021. This could be ideal with rural areas, giving them full internet access whenever they need it.
Since everyone is shifting their operations to the cloud,  Globe Telecom Chief Privacy Officer Atty. Irish Almeida said that a stronger collaboration between the government and private sector  could effectively prevent cybercrimes in the country.  In an interview with Philippines News Agency, Almeida said that the NPC (National Privacy Commission) is already sending their company scams/spam messages for investigation so that Globe can deactivate and block them accordingly. Asked on what areas should the public-private collaboration should focus on more, Almeda stated that it should be a combination of education and regulatory enhancements.
On to the economy, the current war between Ukraine and Russia will only have a "mild" effect on the Philippine economy despite the inflation of crude oil and commodity price. In a report, FMIC-UA&P Capital Markets Research said that the expected heavy election spending in the first half of the year, as well as the growing business confidence and robust earnings could offset the effects of the Eastern European conflict in the country. The think-tank added that the Bangko Sentral ng Pilipinas' (BSP) "determination to keep policy rates unchanged for most of 2022" would also help the local economy remain undeterred despite the conflict.
However, a team of financial analysts beg to differ. In a recent BusinessWorld poll, 18 analysts revealed that a median estimate of four per cent was reached for last month's inflation. According to the report, the acceleration of inflation is likely due to the spike in global crude oil, food and transport costs. Oxford Economics Makoto Tsuchiya said that the Philippines "is highly exposed to the surge in commodity prices" as a net oil importer from the warring nations. The Philippine Statistics Authority (PSA) will release an official March inflation report on April 5.
Since everyone is starting to report back to their offices, the Metropolitan Manila Development Authority (MMDA) proposed the use of daylight saving time for government offices located in Metro Manila. During a televised Cabinet briefing, MMDA Chairman Don Artes explained that this strategy will allow government offices to operate earlier — 7 a.m. to 4 p.m. — to lessen the volume of traffic during rush hours. The agency is also recommending either changing the work schedule of employees to a "10 hours – four days" shift or a "4-day on-site and one day remote work" set-up  to reduce traffic volume by 40 to 50%. These recommendations were announced after the government reiterated its commitment to bring back most office workers to the country's key economic hubs in April.
What do you think? Should a 4-day workweek be the norm for everyone post-pandemic?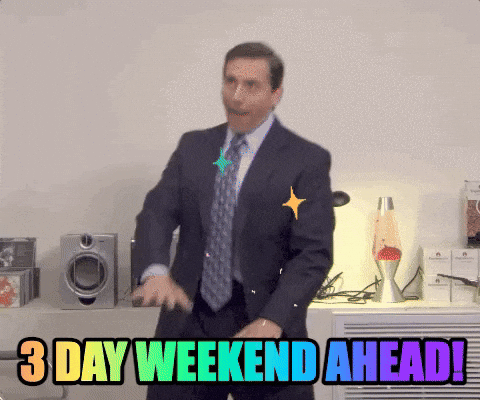 Thursday, April 7, 2022
NEWS THIS WEEK
6 April 2022
5 April 2022
4 April 2022
1 April 2022
31 March 2022
Read more Inside Outsourcing Newsletters here: