Welcome to Inside Outsourcing: The Outsourcing Week in Review
THE WEEK IN REVIEW
At least 83% of wealth managers in the United Kingdom believe that outsourcing provides a "strategic advantage" in their businesses. In a report published by wealth planning firm Titan Wealth Solutions, most wealth managers agree that outsourcing provides both "cost and operational efficiencies" in their businesses. However, while there is an increasing interest in outsourcing, adoption rates remain relatively low at 11%. Titan said that not capitalizing on the benefits of outsourcing could face high costs on tech innovation and regulatory burdens.
Aside from its strategic advantages, outsourcing is a powerful way to generate job opportunities. In Morocco, about 10,000 jobs are being outsourced to the locals per year, contributing about $1.4 billion to the country's export sales. Moroccan Federation of Outsourcing Services (FMES) President Youssef Chraibi said that the sector has proven its resilience over the past two years, bringing the country to the forefront of the French-speaking market. Confédération Generale des Entreprises du Maroc (CGEM) Vice President Ghita Lahlou said that they are looking forward to being one of the top offshore destinations across the world to attract 10% of foreign direct investments (FDI) to this sector and training about 50,000 outsourcing professionals by 2035.
Speaking of the workforce, the Global Services Association of Jamaica (GSAJ) is urging the government to implement a permanent work-from-home policy for the Business Process Outsourcing (BPO) industry. GSAJ President Gloria Henry said that several of their neighboring countries — including Nicaragua, Panama, Honduras, Colombia — have already allowed businesses in special economic zones (SEZ) to operate remotely without affecting their incentives. Henry stated that they are seeking the same policy in Jamaica to remain "globally competitive." In response, Minister of Legal and Constitutional Affairs Marlene Malahoo Forte said that although she supports the movement, they still have to clear several legislations to make it happen. Caribbean telecommunications giant FLOW is also expressing its support for the proposed WFH policy. Andrew Fazio, Director of FLOW's subsidiary Cable and Wireless Business, said that the sector's request to amend laws for SEZ-registered businesses "is relevant, timely, and has [been] proven to work" over the past two years. About 90 outsourcing firms on the island said that they are working on including remote work in their work arrangements.
On to alarming data, about 48% of call center workers in South Korea said that they have thought about taking their own lives. A report by the National Human Rights Commission of Korea (NHRCK) stated that this is mostly due to poor labor conditions and extreme emotional stress in the local industry. Despite implementing a law that protects call center workers last 2018, the survey found that labor conditions have not improved at all, with people saying that they cannot even take their bathroom breaks due to heavy workloads.
(Note: If you or anyone you know needs help visit: https://www.iasp.info/ for useful information and international suicide prevention hotlines.) 
In new product development, two companies are expanding their partnership using the cloud computing services platform Google Cloud. Modern contact center platform UJET is planning to extend its affiliation with the cloud platform to deliver a fully-AI powered contact center platform called Contact Center AI (CCAI). This new offering will be designed to unify UJET's contact center technology stack with a complete cloud-native solution, managed, delivered, and supported by Google Cloud, and running on Google Cloud Platform (GCP). UJET COO Vasili Triant said that this partnership will enable both companies to provide "customer experience innovation at enterprise standards for security, scale, and reliability." Similarly, digital customer experience (CX) transformation specialist Sabio Group will be broadening its partnerships with Google Cloud and Twilio by building a new solution that would help deploy Google Cloud Contact Center AI (CCAI) across the Twilio Flex platform rapidly. The new Sabio solution will be powered by Google Cloud's Dialogflow CX, Agent Assist, and CCAI insights. Sabio Chief Innovation Officer Stuart Dorman said that this new offering will "deploy high powered virtual agents in the cloud in a matter of minutes, meaning organizations can see value from their investment immediately.
Meanwhile, Infosys announced a definitive agreement to acquire digital marketing, experience, and commerce agency oddity. In a statement, Infosys said that this move will further strengthen its digital experience capabilities in Germany, the rest of Europe, and Northeast Asia. oddity is expected to be merged with another recently-acquired company WONGDOODY to help global CMOs, and businesses thrive in a digital commerce world with complementary skills and expertise. In the human resources industry news, Global HR services provider Randstad Spain successfully took over online training and development company Avanzo to strengthen its learning and training offerings. recently acquired online training and development company Avanzo in a bid to strengthen its learning and training offerings. In a statement, Randstad Spain said that the acquisition completes the firm's "current product portfolio, extending its services to all types of learning and performance-related solutions to meet the clients' upskilling and reskilling needs.
Two tech competitors — HCL Technologies and Neoris —- have signed a collaboration agreement to explore each other's market for tech services. Hailing from India and the United States, the two companies said that they plan to cross-sell their products and services, as well as work together to develop new solutions in their industry. HCL said that the "unique" partnership will strengthen its operations in Latin America, particularly Mexico, in the coming years.
Outsourcing services provider iQor is set to open an international contact center in Medellin, Colombia as part of its expansion strategy across the South American region. Medellín was hand-picked by the outsourcing provider due to its high-tech innovation and sustainability as well as its bilingual, well-educated, and digitally-adept workforce. The new facility will be designed to meet the growing demand for BPO digital services and will employ 800 on-site and remote employees. It is expected to open in the third quarter of the year. At the same time, multinational IT services and consulting provider NTT Data announced the expansion of its operations in Recife, Brazil. NTT DATA Brazil Govt Supervisor of The North/Northeast Virgínia Heimann said that their top priority is "training and attracting new talent" in this facility. To make this into reality, the firm said that it will invest in "as many as 8 boot camps" and supply 22,000 scholarships to fresh graduates to train and upskill their workforce.
A continuously growing number of cybercriminals are taking advantage of the Russia-Ukraine war to lure in unsuspecting victims with their phishing and malware scams. According to Google's Threat Analysis Group (TAG), government-backed hackers from China, Iran, North Korea, and Russia — as well as unattributed groups — are using various Ukraine war-related themes to fool targets into clicking malicious emails and links. Cyber security firm ESET added that a previously discovered destructive malware is circulating in Ukraine resulting in distributed denial-of-service attacks against several of the country's websites.
Perhaps this is the reason why nine out of 10 organizations in Malaysia are looking into improve their cybersecurity strategies. In a survey conducted by cybersecurity company Palo Alto Networks, Malaysian firms said that they are mostly looking into the implementation of Revamping Threat Detection and Correlation systems (50%) and cloud security (49%) in their networks. Palo Alto Networks Malaysia Country Manager Suk Hua Lim said that this is an important step for organizations that are looking to shift their entire operation digitally in the coming months.
Finally, IT outsourcing solutions provider Megatechsourcing.com is introducing the very first virtual employee subscription services for its clients across the world. Megatechsourcing Founder Sumit Shrivastava called this subscription model "practical" especially now that remote working is slowly becoming the "new normal" in various industries. Shrivastava added that they are in the process of coming up with "pocket-friendly" solutions for entrepreneurs, innovators, and start-ups who require talents but cannot afford a full-time staff.
Pocket-friendly people?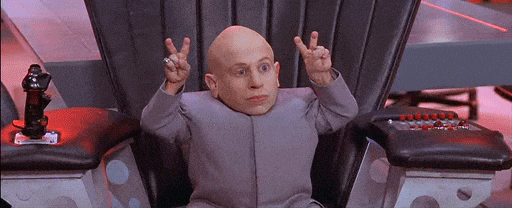 Tuesday, April 5, 2022
NEWS THIS WEEK
04 March 2022
01 April 2022
31 March 2022
30 March 2022
29 March 2022
Read more Inside Outsourcing Newsletters here: