Welcome to Inside Outsourcing: The Outsourcing Week in Review
THE WEEK IN REVIEW
The Philippines is expected to post the highest economic growth among the ASEAN+3 region in 2022 and 2023. According to Department of Finance (DOF) Secretary Benjamin Diokno, the country's Gross Domestic Product (GDP) can increase somewhere between 6.5% and 7.5% by year-end, with the possibility of hitting eight per cent the following year. The DOF's forecast reflects the 6.9% growth projection of the ASEAN+3 Macroeconomic Research Office (AMRO) for the Philippines this 2022, which is also the fastest in the region. ASEAN+3 is a group of nations that includes member states of the Association of Southeast Asian Nations (ASEAN) with the addition of Japan, South Korea, and China.
The future i looking bright for the country. Net inflows of foreign direct investments (FDI) to the Philippines surged by 48.3% in April to $989 million. The Bangko Sentral ng Pilipinas (BSP) attributed this growth to the 35% rise in nonresidents' net investments in debt instruments such as treasury bills and bonds. Most of these capital placements came from Malaysia, the United States, and Japan and were primarily channeled to the construction, real estate, professional, scientific, technical, and manufacturing industries in the country.
However, the debate on IT-BPM work arrangement drags on. Industry body IT and Business Process Association of the Philippines (IBPAP) believes that revising Section 309 of the Corporate Recovery and Tax Incentives for Enterprises (CREATE) Law could support long-term hybrid work implementation. Section 309 of the CREATE law states that any activity done by a registered member of an Investment Promotion Agency (IPA) must be within the geographical boundaries of the IPA's economic zone. Any violation of this could result in the loss of tax incentives. In an earlier statement, IBPAP President Jack Madrid emphasized that a long-term hybrid arrangement could boost the Philippines' global competitiveness, especially now that other countries — including its outsourcing rival, India — are already implementing this arrangement. In line with this, Senators Sherwin Gatchalian and Francis Tolentino filed Senate Bill No. 1706 which proposes a 50% income tax deduction for employers who will implement the work-from-home (WFH) model. In a statement, Gatchalian said that this bill could encourage more businesses to adopt flexible work arrangements to help improve the quality of life of employees and help them with cost savings. Remote workers could also gain a P25.00 (US$0.45) reduction from their taxable income for every hour of work rendered at home and a non-taxable allowance, not exceeding P2,000 (US$35.84) per month, to cover the expenses necessary for remote working.
In other news, customer experience (CX) solutions provider Alorica Inc. opened its first-ever connection hub in the country. Created as an extension of Alorica Anywhere, the connection hub can be found in Candon City, Ilocos Sur and was established to seamlessly integrate the company's work-from-home solution into its secure, cloud-based system. Aside from tech support for remote agents, the Candon Connection Hub is also equipped with training, recruiting, and meeting rooms as well as docking workstations. Alorica President of Asia-Pacific Operations Bong Borja said that the newly-established connection hub ensures "a sense of community" in its remote workforce. Meanwhile, BPO provider VXI dominated the 16th International ICT Awards (IICTAP) by winning the Best Employer of the Year and the Best Foreign-owned Company of the Year awards. Organized by the Canadian Chamber of Commerce of the Philippines (CanCham), the IICTAP is centered around the foundations of HR leadership, company growth, size, quality, diversity of clientele, HR competencies, company management, and support by a company of public goods. VXI SVP and Country Manager Eppie Titong said that both recognitions are due to the company's efforts in building a "vast competitive advantage by meeting and exceeding our employee's core needs."
As telemedicine advances and further expands, PHilippine conglomerate Ayala Corp. will consolidate its various healthtech units into one super app called "KonsultaMD". The merger — which will include Ayala Corp's Global Telehealth, Inc. (KonsultaMD), HealthNow, Inc. (HealthNow), and APPPPS Partners, Inc. (AIDE) — will bring a combined 2 million users into the super app and will be launched in Q1 2023. According to Luis Limlingan, head of sales at local brokerage Regina Capital, Ayala's move is "timely" given the increased importance of easily accessible healthcare during the COVID-19 pandemic. Lastly, Ayala Land Inc.'s (ALI) One Ayala Avenue (OAA) BPO Towers 1 and 2 Projects won at the 2022 Philippines Excellence in Concrete Construction Awards. Hosted by the American Concrete Institute (ACI) and Philippines Chapter and Philippine Constructors Association (PCA), the awards honor projects that inspire excellence in concrete design, construction, innovation, and applications in the Philippines. BPO Towers 1 and 2 are two office towers with over 85,000 square meters of gross leasable area. Spaces leased to BPO companies is among the major contributors to ALI's revenue. In 2021, attributed its steady 5 per cent growth in office leasing to outsourcing firms and corporate companies.
In digital revolution news, the share of digital payments to total retail payments in the Philippines rose from 20.1% in 2020 to 30.3% in 2021. According to BSP Governor Felipe Medalla, this just shows that the country is closer to meeting its goal of 50% of digital payment transactions by the end of 2023. Medalla noted that this capability for digital transactions should be within reach of every Filipino in our increasingly digital economy.
However, the Philippines' unemployment rate records its three-month high as it reached six per cent in May. According to preliminary data from the Philippine Statistics Authority (PSA), the total number of unemployed Filipinos rose month-on-month by 165,000 to 2.927 million. Despite the increased economic activity in the country, job quality also deteriorated as the underemployment rate increased to 14.5%. Trade Union Congress of the Philippines (TUCP) Spokesperson Alan Tanjusay said the end of the election campaign period may have contributed to the unemployment increase.
To stimulate job creation, as well as economic recovery, the Philippine Economic Zone Authority (PEZA) is urging the new administration to develop more special economic zones (SEZ). In an interview with the Inquirer, PEZA Director-General Charito Plaza suggested that the government should "replicate" the agency's SEZ program as it brought "success stories" from LGUs (local government units) hosting the ecozones and industries specializing [in] specific products and industrial activities. The Republic Act No. 7916 describes an SEZ as a hub that can be developed into an agro-industrial, industrial tourist/recreational, commercial, banking, investment, and financial center. The Technical Education and Skills Development Authority (TESDA) is also pushing for additional foreign language training courses that could help advance the Filipino workforce's competitive edge. TESDA Officer-in-Charge Deputy Director General Rosanna Urdaneta said that they are planning to add more languages — including Arabic, Mandarin, Korean, Italian, and French — under their National Skills Language Center (NLSC) to respond to the demands for Filipino workers locally and abroad. Urdaneta explained that aside from teaching the language, TESDA also educates its students about foreign cultures to help Filipinos quickly adapt to another country's language and culture.
Only 11% of Filipino companies are digitally sustainable, said outsourcing provider Tata Consultancy Services (TCS) and the University of Auckland (UOA) Business School. In a joint study, TCS and UOA stated that the top sustainability goals of Filipino firms are employee health, safety incidents, and the company's efficiency gains and cost savings. As a developing country, the report also stated that the internet and technology are a continuous challenge for both the Filipino workforce and employers. Other challenges faced by the Philippines is the lack of in-house knowledge — specifically in manufacturing, construction, and transportation — and the lack of budget and a clear return on investment.
Cyberattacks could also impact the digital sustainability of the Filipino business community. According to cybersecurity firm Kaspersky, the Philippines ranked fourth with the most number of web threats in 2021 with more than 50.5 million events. This includes web attacks, remote desktop protocol (RDP) attacks, and mobile malware. However, Kaspersky Head of Public Affairs and Government Relations for Asia Pacific & Middle East, Turkey, and Africa Genie Gan urges the government to collaborate with its neighbors and private companies to further build its cyber-resiliency.
Time to work on cybersecurity!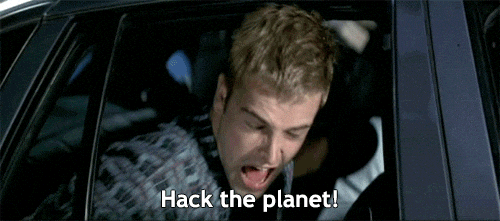 Thursday, July 14, 2022
NEWS THIS WEEK
13 July 2022
12 July 2022
11 July 2022
08 July 2022
07 July 2022
Read more Inside Outsourcing Newsletters here: