Welcome to Inside Outsourcing: The Outsourcing Week in Review
THE WEEK IN REVIEW
The global BPO market can grow to US$513 billion by 2030, boosted by innovation, global rivalry, and new technologies. According to market research firm Straits Research, the increase in demand for minimal non-core operational costs and a greater concentration on core capabilities across various end-use verticals will expand the industry until the next decade with a compound annual growth rate (CAGR) of 8.5%. Region-wise, North America​ will continue to dominate the market with an expected value of US$178 billion while Asia Pacific (APAC) will remain the fastest-growing market with an estimated value of US$148 billion by 2030.
At the same time, the global call center artificial intelligence (AI) market is expected to register a 26.3% CAGR to $9,949.61million by 2030. A report published by Allied Market Research attributed this growth to the increased interest of call center companies in advanced technologies and a surge in penetration of various social media platforms. The North American region will take the lead in revenue and APAC will register the fastest CAGR of 29.2% during the forecast period. In line with this news, cloud-based contact center software provider Talkdesk said that 79% of customer experience (CX) leaders are looking to invest further in contact center AI and automation. In Talkdesk's latest poll, most respondents believe that investing more will help them deliver better service, boost their overall productivity, and provide them with a competitive edge in the industry.  Talkdesk Senior VP and Global Head of Product and Engineering, AI, Automation, and Workforce Ben Rigby stated that working closely with a CX technology partner that has deep AI expertise can allow organizations to break through the barriers to deployment and achieve their AI ambitions.
Healthcare outsourcing is also expected to advance. A study by the Healthcare Financial Management Association (HFMA) showed that 22% of revenue cycle leaders prefer to outsource some of their outpatient revenue cycle management (RCM) services. The paper stated that revenue cycle leaders turned to automation and outsourcing to fulfill their RCM responsibilities amid the COVID-19 pandemic. HFMA Head of Customer Research and Association Insights President Bill Voegeli said that there is pressure on healthcare providers to effectively manage to expand outpatient sources of revenue and expenses— specifically in anesthesiological, gastroenterological, and urological services.
India's tech industry generated a total of $103 billion in revenue and directly employed 207,000 people in the United States (US). A joint report by non-profit association NASSCOM and analytics firm S&P Global said that the direct impact of the Indian tech industry in operational and investment spending and supporting their client base has rippled through the US economy. Overall, the sector's output sales generated $396 billion, supported a total of 1.6 million jobs, and contributed over $198 billion to the American economy. To further diversify the workforce, several India-based tech firms also contributed over $1.1 billion and developed partnerships with nearly 180 universities, colleges, and community colleges.
Despite the transnational growth, technology research and advisory firm ISG reported that the global IT and business services market dropped seven per cent quarter-on-quarter to $22.8 billion in Q2. It was the first time since the third quarter of 2020 that the global market did not grow sequentially. ISG President Steve Hall said that the noticeable slow down is caused by fears of a potential recession. ISG sees continued economic uncertainty impacting the second half of 2022, even as market demand remains high. Hall added that due to this projection, the negative impact of foreign currency translation, and inflationary concerns, they are lowering their growth forecast for managed services to 3.5% for the year, down from 5.1% last quarter.
Acquisitions are looking bright with new announcements emerging left and right in the past week. Global talent outsourcing and advisory services provider AMS acquired its long-time India-based Recruitment Process Outsourcing (RPO) partner FlexAbility. AMS CEO David Leigh said that this acquisition will strengthen its leadership position in the exciting and talent-rich Indian market. Now renamed as FlexAbility by AMS, the firm is set to operate within the AMS global platform. Meanwhile, integrated solutions provider Dulsco announced their acquisition of talent advisory firm Parisima Talent. The purchase of Parisima Talent — which operates in the Gulf region and the United Kingdom (UK) — is set to further increase Dulsco's share in the outsourcing and permanent placement market in the Middle East. Dulsco CEO David Stockton said that the newly-combined entity will continue to build Dulsco's industry standing in the Recruitment Process Outsourcing (RPO), Permanent Placement, Assessment, and Contract Staffing sectors.
Additionally, financial services firm SWBC acquired contact center-outsourcing services provider AnyHour Solutions. In a statement, SWBC said that this deal will help expand its services in the credit union, banking, and mortgage markets. SWBC Financial Institution Group EVP Janet Loriot said that the addition of AnyHour to their operations "fits with our strategic plan of introducing new and enhanced contact center capabilities." Anyhour's full-time and part-time employees will transition to SWBC with President Andy Hardin becoming the new SVP of Operations.
Multinational IT services and consulting company Tata Consultancy Services (TCS) booked a 16.2% increase in revenue during the first fiscal quarter. TCS CEO and Managing Director Rajesh Gopinathan said that they are starting the fiscal year "on a strong note" as pipeline velocity and deal closures continue. The India-based firm also reported that its workforce reached a total of 606,331 with employees receiving a five to eight per cent salary increase. TCS also noted that they have gradually accelerated its return-to-office program in Q1 with 20% already working at the office full-time.
Next-generation customer experience (CX) solutions provider Alorica had recruited HR expert Asma Sultana as their new Vice President of Corporate Talent Acquisition. Bringing in 20 years of experience, Sultana will be responsible for developing and implementing Alorica's global strategy of hiring world-class associates for corporate business functions. She is also set to work closely with Alorica's executive leadership team to create customized recruitment strategies and help orchestrate the entire hiring process from beginning to end. Alorica Chief Administrative Officer Colleen Beer said that Sultana's "proven leadership and culturally diverse experience" will play a major role in the firm's ability to draw technically-skilled candidates around the globe.
In other news, NASSCOM, tech giant Google, and the Indian Society of Agribusiness Professionals (ISAP) partnered to establish a phone center to assist women entrepreneurs. The DigiVaani call center, set up at the Delhi and Lucknow offices, is expected to benefit about 20,000 rural women entrepreneurs across six Indian states: Himachal Pradesh, Uttarakhand, Uttar Pradesh, Bihar, Haryana, and Rajasthan. In a statement, ISAP said that DigiVaani aims to spread information about the many programs accessible to rural women. Google India & Southeast Asia Vice President, Marketing, Sapna Chadha added that the partnership will help boost the entrepreneurship and labor participation of Indian women.
While the unemployment figures in the APAC region — particularly in Australia, Singapore, and Malaysia — dropped below pre-pandemic levels, job vacancies soared. According to a report from management services company PRO Unlimited, the three countries recorded job vacancy increase of 83%, 127%, and 111%, respectively, creating a volatile unemployment landscape in the region. PRO Unlimited GM and SVP of Total Talent Intelligence Dustin Burgess said that these figures are a result of the "fierce battle for talent and a reimagining of what companies can and should offer employees." The high number of vacancies available across APAC, low unemployment numbers, and overall volatility of the last few years also made sourcing skills in the region "more complex than ever." On the other hand, South Africa's BPO providers are receiving overwhelming requests for their services in the US following the Great Resignation. Clinton Cohen, CEO of outsourcing provider iContact BPO, said the economic and social consequences of the pandemic are playing a big part in the outsourcing trend as it is a "highly viable, cost-effective way to manage the impact of the Great Resignation." Cohen added that it makes sense to have an outsourcing agency that can provide the time, management, skills, technology, scale, and cost savings with a lot less risk, volatility, and liability for the business.
Nearly all (95%) of organizations in the UK are still encountering challenges in implementing hybrid work, with reluctance to return to the workplace the leading issue faced by employers. According to a poll conducted by software company XpertHR, 37% of employees are unhappy with the two-to-three days that they are spending in the office and would prefer more time working at home. Noelle Murphy, a senior HR practice editor at XpertHR, said that old-fashioned ideas around productivity and "presenteeism" were also still causing friction at some organizations that still value workplace attendance over remote working.
While tensions are rising in UK offices, the Netherlands is setting work-from-home (WFH) as a legal right. In legislation passed by the Dutch parliament, employers are now required to provide a reason if they would reject their employees' WFH requests. Senna Maatoug of the GroenLinks party and a co-author of the bill said that the law is an "important step" to creating a better work-life balance for their workforce. Steven van Weyenberg, a member of the D66 party and the bill's co-author, added that this is a "good law" because a happy employee brings a happy employer.
You got that right! Happy employee, happy life!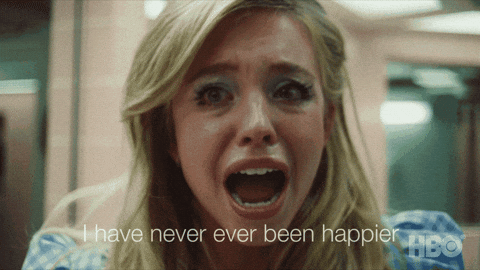 Tuesday, July 19, 2022
NEWS THIS WEEK
18 July 2022
15 July 2022
14 July 2022
13 July 2022
12 July 2022
Read more Inside Outsourcing Newsletters here: