Welcome to Inside Outsourcing: The Outsourcing Week in Review
THE WEEK IN REVIEW
The BPOs and POGOs are returning to the Philippines! According to property consulting firm Lobien Realty Group (LRG), about 400,000 square meters (sq.m.) of office space in Metro Manila will be occupied by Information Technology-Business Process Management (IT-BPM) companies and Philippine Offshore Gaming Operators (POGOs) over the next six months. LRG CEO Sheila Lobien attributed this takeup to the back-to-office directive of IT-BPMs operating in economic zones and the return of POGOs to the Philippine shores. Post-pandemic offices are also expected to require larger spaces to ensure social distance between returning employees.
A significant office take-up like the one above usually come with big recruitment requirements. To help with this, talent analysis and remote proctoring solutions provider Mercer | Mettl launched its artificial intelligence (AI) powered communication assessment tool called SpeechX. In a statement, Mercer | Mettl said that SpeechX will help Business Process Outsourcing (BPO) firms in the Philippines make "fast, reliable, and data-backed hiring decisions." Using insights from seasoned industry experts, BPO practitioners, and voice and accent trainers, SpeechX is set to assist recruiters and evaluators in gauging the quality and clarity of a candidate's speech.  Mercer Philippines CEO Maria Theresa Alday said that this new tool will make recruitment faster and more effective and ensures that the right talent is being hired consistently by every BPO firm in the country.
Meanwhile, the United States Agency for International Development (USAID) held a virtual dialogue that discussed digital inclusion and the gender gap in mobile internet adoption. Citing data from the Global Systems of Mobile Communications Association (GSMA), USAID noted that about 52 million Filipino women are not using the internet due to lack of handset, data cost, limited access to networks, electricity, as well as fears of online harassment and fraud. The agency's Philippine Regional Office of Acquisition and Assistance Director Jennifer Crow said that they plan to continue supporting the local government in building a future where "digital technology promotes inclusive growth, fosters resilient and democratic societies, and empowers all," including women and the most vulnerable populations.
Cheers to an inclusive digital future!
More investments are on their way to the Philippines. Non-profit organization IdeaSpace Foundation will provide P1 million each (US$18k) to three startups that capitalize on the digital shift in the Philippines. According to IdeaSpace, the startups — AI-powered workplace app Betterteem; fitness marketplace Fitscovery; document manager and e-signature app Twala — were chosen because they laid out the most feasible blueprints for business growth. IdeaSpace President Butch Meily added that the three firms are operating in industries that are expected to expand during the new normal. At the same time, financial consulting firm ICCP SBI Venture Partners (ISVP) is planning to fund the Philippines with $2 million each quarter to make the most of the growing demand for innovation and digital tools in the country.  In an interview with The STAR, ISVP Managing Director Miguel Encarnacion said that they are looking to venture in the logistics, tech, and e-commerce sectors. With the government's support and the private sector, ISVP sees these developments as venture capital opportunities and is successfully catching and riding the early wave for both local and regional markets. Speaking of fintech, Alibaba Group's digital technology and intelligence division, Alibaba Cloud, is boosting the inclusive fintech industry in the Philippines to help its customers smoothly transition to digital payments and cloud technologies. Alibaba Cloud Country Manager for the Philippines Allen Guo said that the shift to digital and cloud infrastructure helped create a "healthy environment for the fintech sector in the Philippines to flourish." Earlier this year, ​​Alibaba Cloud and FinTechAlliance.ph introduced the Fintech Industry Sandbox Program that lets businesses in the finance sector explore advanced cloud computing products and fintech services from Alibaba Cloud in a risk-free testing environment.
The Philippines' forward-thinking perspective about the adoption of digital assets and blockchain-based business models gives the country a huge potential in becoming the next cryptocurrency hub. A report by Gulf Crypto stated that the popularity of cryptocurrencies in the country is driven by the popularity of digital assets. Omar Moscosco, co-founder of tech compay AAG Ventures, said that the pandemic triggered the Philippines' digital transformation, registering the highest number of first-time digital payment users at 37% in 2020. The entry of Binance in the Philippines, added Oz Finance Chief Architect Jin Gonzalez, will legitimize the crypto company's operation and strengthen its position in the market.
In other news, a bill requiring all public telecommunications entities and internet service providers to cover all "unserved and underserved areas" within three years has been refiled at the Philippine senate. Senate Bill No. 329, or The Better Internet Act, seeks to provide fast, reliable, secure, and affordable internet to Filipinos all over the country. The bill also directs public telcos and internet service providers to adhere to minimum connection speed, reception, pricing, and billing standards to uphold and protect consumer rights. The National Telecommunications Commission (NTC) will be tasked with the compliance enforcement of the bill upon its implementation.
In line with this refiling, internet provider Converge ICT Solutions is allocating P7.88 billion (US$140 million) to boost its network reach in the Philippines. This move comes as the firm received the Ookla Speedtest Award for Top-Rated Fixed Network in the Philippines for the first half of 2022. Converge CEO and co-founder Dennis Anthony Uy said that being the people's choice of network means redirecting investments efforts to the right places. "There's nothing more important than giving people the service they deserve," Uy added. Simultaneously, telecommunications company PLDT Inc. voiced its support for the digitalization plans of the President Ferdinand Marcos Jr.'s administration. According to PLDT President and CEO Alfredo Panlilio, they are committed to working with both public and private sectors in empowering Filipinos "with digital innovations that unlock and share their infinite potential." Panlilio also highlighted PLDT's investments in data centers and international gateways to help create the proper infrastructure to propel the Philippines' digital transformation.
International alliances are renewed amid the Marcos administration's kick off. The Philippines and Japan reaffirmed their strategic partnership and continued cooperation in maritime issues, trade, economy, and infrastructure development. According to Department of Foreign Affairs (DFA) Secretary Enrique Manalo, Japanese Foreign Minister Hayashi Yoshimasa agreed to deepen PH-Japan cooperation on global and regional issues. This comes after Hayashi stated that the relations between the two nations are in a "golden age" as it brings significant achievements in infrastructure cooperation — particularly the completion of projects worth one trillion yen (US$7.96 billion) committed by Japan in 2017. China and the Philippines also promised stronger cooperation under the Marcos presidency. Chinese Foreign Ministry Spokesperson Wang Wenbin said that the two nations will center their partnership on infrastructure, agriculture, energy, and cultural exchanges. Wang added that China would support the Philippines in its efforts to reach food self-sufficiency and agricultural modernization, as well as strengthening its conventional and hi-tech infrastructure and energy structure.
In an unexpected move, the Bangko Sentral ng Pilipinas (BSP) raised its benchmark interest rates by 75 basis points (bps) to tame inflation in the country. BSP Governor Felipe Medalla said the Monetary Board raised its key rate to 3.25%, BSP's biggest rate hike ever. Medalla explained that raising the policy interest rate allows the board to recognize that "a significant further tightening of monetary policy was warranted by signs of sustained and broadening price pressures amid the ongoing normalization of monetary policy settings." The BSP's surprise move follows two 25-bp rate hikes each in May and June. Despite the gloom of inflation, four in 10 Filipinos still believe that the economy will improve in the next 12 months. In the latest poll by Social Weather Stations (SWS), 46% of adult Filipinos remain are still "economic optimists," while six per cent believe that the country's economy will worsen in the following months. These figures resulted in a net optimism score of +40, which SWS classified as "excellent." Even with this positive data, ING Manila Senior Economist Nicholas Mapa warned Filipinos to expect another round of inflation that will the country harder than before.
The Philippine government is looking to relax its COVID-19 restrictions by mid-August, said Department of Health (DOH) officer-in-charge (OIC) Maria Rosario Vergeire. During a meeting with President Marcos, Jr., Vergeire suggested that mid-August is a "suitable time" to downgrade lockdown restrictions as it gives the medical community ample time to manage the current uptick in COVID-19 cases. Marcos also plans to decouple the restrictions from the current alert levels and revise mobility restrictions in the country next month. The Philippines is currently experiencing an increase in new COVID-19 cases due to the highly contagious Omicron BA.5 variant — averaging 2,091 infections a day from July 11 to 17.
*Hopeful!*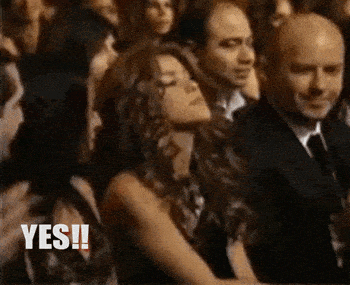 Thursday, July 21, 2022
NEWS THIS WEEK
20 July 2022
19 July 2022
18 July 2022
`15 July 2022
14 July 2022