Welcome to Inside Outsourcing: The Outsourcing Week in Review
THE WEEK IN REVIEW
Countries of the European Union (EU) are leading the remote work revolution. In a Global Remote Work Index released by cybersecurity firm Nordlayer, Germany and Denmark were hailed as the best countries for remote workers. Spain, Lithuania, the Netherlands, Sweden, Estonia, and France also advanced to the top 10. The index graded 66 countries on their remote working attractiveness based on cybersecurity, digital infrastructure, economic and social conditions, and COVID-19 response. NordLayer Chief Technology Office Juta Gurinaviciute said the index is an excellent resource for remote employees who "wish to relocate or work in a nation other than their current residence."
Another report has shown that the global Information Technology and Business Process Management (IT-BPM) sector is projected to grow by 6.7% in FY2023, which is impressive, albeit slower than the prior fiscal year's 10.4%. According to a report by the Economic Times (ET), this sluggish growth is due to concerns about inflation and possible recession across the United States (US) and Europe. ET added that future industry deals could only benefit full-stack providers — like Tata Consultancy Services (TCS) and Infosys — while niche providers might face interruptions in their operations. On the other hand, Peter Bendor-Samuel of management consulting company Everest Group said that the sector's growth fundamentals will continue to support the long-term demand mega-upcycle. This claim is further supported by Gartner's forecast which stated that worldwide IT spending will increase by three per cent year-on-year to $4.5 trillion by year-end. The technological research and consulting firm reported that CIOs (Chief Information Officers) and enterprises are speeding up their purchasing processes due to price increases, delivery uncertainty, and the Russia-Ukraine war. ​​Cloud and server spending are also heating up as hyperscalers build out their data centers. Gartner Research VP John-David Lovelock said that organizations who will invest in their IT operations "will likely fall behind in the medium term and risk not being around in the long term."
Outsourcing is gaining popularity in the cybersecurity and insurance sectors. A survey by cybersecurity firm Cynet showed that nine in 10 small security teams are relaying their security mitigation tasks to a Managed Detection and Response (MDR) service to avoid cyberattacks. Cynet CEO Eyal Gruner said that the majority of Chief Information Officers (CISOs) with small security teams are struggling to purchase and maintain a comprehensive set of security solutions needed to protect their companies from increasingly sophisticated threats, resulting in the recruitment of third–party firms. About 58% of CISOs felt that their risk of attack was higher compared to enterprises, even though big companies have a larger target on their back. Meanwhile, 60% of investment managers are looking to outsource some of their non-core functions to boost cost-efficiency. A study by financial services company Northern Trust revealed that most of the respondents are interested in redistributing their data management, back office, and trade processing to outsourcing providers. Northern Trust's Head Of Global Fund Services for EMEA Clive Bellows said that most managers are looking for a stable organization that can help them as they start moving into the more value-added areas of their business.
Anticipating an increased demand for their services, Australia's Department of Home Affairs (DHA) will outsource aspects of its visa application services to third-party providers. This decision comes as the agency faces a growing visa backlog, skill and labor shortages, and the reopening of international borders. According to the department's data, more than 350,000 visa applications were filed in February and March 2022 alone, a far cry from 2021's monthly average of 27,000 applications. The DHA said that biometric information — such as fingerprints and facial images — will be collected by the private company, while their in-house staff will continue performing sovereign functions including maintaining decision-making over applications. A DHA spokesperson also noted that outsourcing will have no impact on their staffing numbers, both in Australia and abroad.
Meanwhile, the province of Khyber Pakhtunkhwa (KP), Pakistan decided to outsource the operations of 58 local hospitals to private companies The decision, led by KP's Health Department is set to enhance patient care and reach even the "far-flung areas" of the province. A nomination and recommendation committee chaired by the KP General Health Service Director Dr. Shaheen Afridi will work on identifying the hospitals that are going to be outsourced to private firms.
The acquisition of the Pacific operations of mobile phone network company Digicel by telecommunication corporation Telstra is set to benefit Fiji's shared services and outsourcing market. Outsource Fiji Executive Director Sagufta Janif said that having Telstra on their shores will boost the country as the top "outsourcing destination of choice" and sets a precedence for other foreign firms who are looking to open up their shared services offshore. Janif added that the telecom giant chose Fiji not only for its cost competitiveness but also for its highly-talented workforce and technology-savvy population.
After its successful deal with IT firm Majorel, contact center solutions provider Sitel is reportedly eyeing its industry rival Teleperformance. Commenting on the numerous consolidation deals happening in the industry, En-Contact Magazine editor Manuel Jacquinet, said that all players in the contact center industry employ consulting entities to select startups or audit new outsourcing processes that will set them apart from the competition.  "It is no longer merely a matter of having call center agents available all over the world," he added. The new Sitel-Majorel entity — which will have 240,000 employees in 55 countries — is expected to generate 5.4 billion euros in revenues. Concurrently, India-based transformational outsourcing company Radical Minds Technologies Group recently acquired the Business Process Outsourcing (BPO) division of Gamma Process Hub India Limited. Radical Minds Managing Director and Founder Sanjoo Sharma stated that the deal allows them to strengthen their position as a "leading BPO and Contact Centre services provider" in the South Asian nation. This acquisition is a significant step towards achieving our mission and vision in the BPO world. The firm supports diverse business segments — such as travel, aviation, hospitality, healthcare, manufacturing, food, logistics, education, gaming, and government sectors — and employs over 5,500 people in their delivery centers in and out of the country.
Professional services firm Accenture opened a new Advanced Technology Centers in India (ATCI) facility located in Coimbatore, Tamil Nadu. The firm explained that the ATCI will be used in building and delivering transformative technology services for global clients across industries. Accenture ATCI Managing Director Mahesh Zurale added that they chose to locate in Coimbatore as it houses some of India's leading educational institutions and is known as a "critical talent hub for technology professionals." Meanwhile, digital transformation technology services provider Greymatter Innovations (GMI) launched its Nearshore Innovation Hub in Guadalajara, Mexico. Set to deliver digital technology services for its North American clients, GMI plans to hire over 300 employees in their new hub over the next two years. GMI President and Co-Founder Malay Verma said that the "vibrant city and its culture" is an important input to the values and beliefs of the company. GMI provides services across UX, cloud migration, Dev SecOps, data, and digital transformation verticals. Additionally, Language and technology solutions provider TransPerfect established a new contact center in Santo Domingo, Dominican Republic as part of its expansion strategy in the Caribbean and Latin America. The new facility will serve as a primary hub for the TransPerfect Connect division which specializes in services including over-the-phone interpretation, BPO, and remote customer support. TransPerfect VP of Contact Center Operations Steven Cheeseman also announced that hiring is underway with a preference for talents that will help boost the company's Spanish- and English-language support services. The contact center provider is also planning to develop strategic alliances with local universities to give students a greater opportunity in the language industry.
Microsoft is officially entering the contact center industry with the release of the Microsoft Digital Contact Center Platform. The newly-launched service combines voice, video, and chat from its array of existing products such as Dynamics 365, Teams, Power Platform, Azure, and Nuance. Microsoft Business Applications Corporate VP Charles Lamanna said that "integrations and interoperability and being open is [the] key" to succeeding in the contact center market. Microsoft's product, a blend of productivity, collaboration, and customer-service technologies, follows in the footsteps of Zoom's new contact center product and Salesforce's acquisition of Slack.
IT services giant Wipro reported a 17.9% year-on-year revenue increase in its first fiscal quarter ending June 30. Wipro CEO and Managing Director Thierry Delaporte disclosed that their order bookings grew 32% y-o-y due to large transformational deals while their pipeline is "at an all-time high." He added that they are looking to continue reinforcing investments that deliver growth, market agility, and efficiency. For Q2, Wipro expects its IT services revenue to grow further by three to five per cent.
In a bid to tap into the young and unemployed population, various South African tech companies are urging the government and private sector to invest more in digital skills development initiatives. According to local organizations, reskilling and upskilling individuals — with a particular focus on science, technology, engineering, and mathematics (STEM) skills — will play a crucial role in creating employment opportunities for the millions of unemployed South Africans. At the same time, cyber security firm Digital Resilience and KPMG Digital Consulting believe that cloud computing, software, and cyber security skills, can help narrow the digital skills gap and unlock endless opportunities for youth. According to the latest Stats SA report, the youth unemployment rate in SA surged to 34.5 % in Q1 2022.
The more skills, the merrier!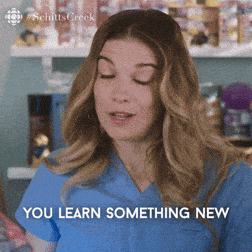 Tuesday, July 26, 2022
NEWS THIS WEEK
25 July 2022
22 July 2022
21 July 2022
20 July 2022
19 July 2022
Read more Inside Outsourcing Newsletters here: