Welcome to Inside Outsourcing: The Outsourcing Week in Review
THE WEEK IN REVIEW
The Business Process Outsourcing (BPO) industry continues to be a major driver of the Philippine real estate sector. According to Filinvest REIT's (FILRT), BPOs occupy 240,998 square meters (sq.m.) of over 300,000 sq.m. gross leasable area (GLA) or 91% of their portfolio. Further, in anticipation of incoming provincial locators, FILRT President and CEO Maricel Brion-Lirio revealed that they are "aggressively expanding our footprint and will continue to build sustainable premium BPO-ready developments in Cebu." FIRLT's parent company Filinvest Land, Inc. (FLI) owns three office buildings in Cebu at various stages of development and is currently occupied by 73% of the top global BPO locators in the country.
Property developer SM Prime Holdings is planning to extend SM City Cebu's property to include two BPO towers, a new parking area, and a provincial branch of the Manila-based National University (NU). The towers, targeted to begin building in August 2022, will be used as workplaces for the city's "booming" BPO industry. Project Head Aris Angeles added that the BPO buildings will be constructed one after the other and will be completed before the end of 2023.
More than 1,000 employment opportunities will be opened in the upcoming Sandugo Job Fair 2022 in Tagbilaran, Bohol. According to Bohol Employment and Placement Office (BEPO) chief Vilma Yorong, the majority of these jobs will come from the IT-BPO industry. She also revealed that outsourcing giant Concentrix already committed to opening 850 jobs for job fair applicants on the day itself. The job fair will be the first in-person job fair in the province since the COVID-19 pandemic started. Speaking of employment, the IT Business Process Association of the Philippines (IBPAP) said that 29% of the total 1.44 million BPO employees in the Philippines are coming from the provinces. In its latest report, IBPAP revealed that outsourcing agencies are increasingly investing in provinces — including  Bacolod, Cebu, Clark, Davao, and Iloilo — to leverage cost efficiency, digitalization, and talent availability. IBPAP President and CEO Jack Madrid added that these "emerging cities" are attracting foreign investors due to their drive for digitalization. Back in 2016, IT-BPO employment outside the National Capital Region was just around 270,000 or 24%.
After months of back and forth, the Fiscal Incentives Review Board (FIRB) finally signed FIRB Resolution No. 017-22 which allows IT-BPMs registered under investment promotion agencies (IPAs) to have temporary 70:30 hybrid work arrangements. In a statement, the review board said that the resolution was passed in line with CREATE (Corporate Recovery and Tax Incentives for Enterprises) Act's Rule 23 and will only be in effect until September 12, 2022. FIRB added that the resolution strictly states that any IT-BPM sector that would exceed the 30% work-from-home (WFH) threshold will lose its fiscal and non-fiscal incentives for each month of non-compliance. However, call center employees are still pushing for a permanent 100% WFH model. According to Alliance of Call Center Workers (ACW) Co-Convenor Emman David, their request is "workable" and has a legal and moral basis due to the resurgence of COVID-19 cases in the country. ACW also insists that companies should be allowed to adopt flexible work arrangements for safety reasons. For his part, Philippine Economic Zone Authority (PEZA) Officer-in-Charge Tereso Panga stated that they will continue to partner with industry players to make the hybrid model "more permanent."
The Department of Labor and Employment (DOLE) is looking to increase the recruitment quota for persons with disabilities (PWDs) in both public and private companies. DOLE Secretary Bienvenido Laguesma said that they are planning to double the PWD recruitment quota from the current one per cent to at least two per cent. He added that they also aim to make the quota system mandatory for private establishments with over 100 employees.
In other news, the Philippine government registered lackluster infrastructure spending growth of 2.1% year-on-year to ₱80.5 billion (US$1.42 billion) in May. According to the Department of Budget and Management (DBM), the weak growth is due to the 45-day public works ban in place during the last election period. Going forward, DBM projected an accelerated pace in government spending with the submission of special budget requests by line agencies to implement their respective programs, activities, and projects (PAPs) as the government transitioned under the new Administration. Meanwhile, National Economic and Development Authority (NEDA) Secretary Arsenio Balisacan believes that ​​strong coordination between Science, Technology, and Innovation (STI) could boost the Philippine economy and address risks and challenges in the global market. During the 44th Annual Scientific Meeting (ASM), Balisacan emphasized that foresight planning and innovation are crucial to the growth and resilience of the country. The secretary added that promoting STI initiatives will "not just improve the way we do things today, but to make us better prepared for whatever the future may bring."
President Ferdinand "Bongbong" Marcos, Jr. garnered the support of business groups during his first State of the Nation Address (SONA) due to his push for a post-pandemic economic recovery and the imposition of a value-added tax (VAT) on digital transactions. In a statement to BusinessWorld, Philippine Retailers Association (PRA) Vice Chairman Roberto Claudio said that the proposal to tax online transactions will put online merchants on equal footing with in-store retailers on tax burdens. It is also expected to generate P11.7 billion (US$210 million) in revenues once implemented in 2023. British Chamber of Commerce Philippines Executive Director Chris Nelson added that the promise of "no more lockdowns" will help the local economy rebound from the effects of the COVID-19 crisis. Marcos also plans to bridge the digital divide in the country as it enters the Fourth Industrial Revolution. The president revealed that he already instructed the Department of Information and Communications Technology (DICT) to deploy digital connectivity nationwide by implementing the National Broadband Plan, the common tower program, and the Broadband ng Masa project. Marcos noted that all relevant modes of digital transport will be utilized, whether it is terrestrial or submarine fiber optics, wireless, or even satellite technology.
Online job platform Jobstreet revealed the top four industries in the Philippines that have fully recovered from the pandemic. This includes the computer and IT (software), education, health care, medical and telecommunication sectors. In a press release, As for computer and IT, Jobstreet said that digital industries have been very resilient despite the ongoing challenges brought by COVID-19.  Job vacancies for software developer-related jobs also rose by 83.3% as businesses accelerate their digital transformations.
To gain more tech-savvy Filipino educators, the Department of Science and Technology-Science and Technology Information Institute (DOST-STII) invited science and math teachers to a course called "Communicating Science through Social Media Posting and Digital Broadcasting." Through this lecture, teachers are taught to create engaging science and technology-related content fit for social media platforms. Attendees also learned how to use such mediums to spread awareness of various science-related activities and causes. According to DOST-STII, this move is part of their plans to boost interest in science and technology through social media and digital platforms.
This goal will be made easier by improved internet connectivity in the country. Fortunately, Ookla's latest Speedtest Global Index said that mobile and fixed broadband connections in the country are faster in June with 21.41 Mbps and 68.94 Mbps, respectively. The paper also stated that the Philippines jumped three notches to 88th among 139 economies for mobile internet speed. Ookla Principal Industry Analyst Sylwia Kechiche said the entry of telco newcomer Dito Telecommunity Corp. resulted in more network investment and an overall improvement in the 4G coverage and performance across all operators in the Philippines.
The Philippine capital city of Manila landed the 34th spot among the 53 best cities in the world list by global magazine Time Out. According to the Time Out Index 2022, the city earned its place due to its rich art, culture, unique customs, and cuisine that were influenced by the Chinese, Spanish and American periods. Time Out added the city's strong vaccination drive helped it stay afloat while the pandemic spread across the nation. The index also listed Manila as the least rude city as tourists are welcomed with the "infectious smiles of its people."
Surprise win!?!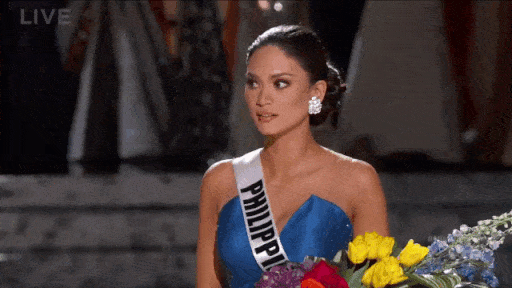 Thursday, July 28, 2022
NEWS THIS WEEK
27 July 2022
26 July 2022
25 July 2022
`22 July 2022
21 July 2022
Read more Inside Outsourcing Newsletters here: