Welcome to Inside Outsourcing: The Outsourcing Week in Review
THE WEEK IN REVIEW
A recent report suggest that those annoying chatbots are set to become the primary customer service channel by 2027. According to Uma Challa, CSS Practice Senior Director Analyst of tech research firm Gartner, chatbots and virtual customer assistants (VCAs) have become critical technology components of a service firm's strategy because it helps improve customer experience (CX) and drive positive customer emotion at a lower cost than live interactions. In a recent Gartner poll, 54% of customer service and support (CSS) centers said that they are already using some form of a chatbot, VCA, or other conversational AI platform for their customer-facing operations. Let's see.
The global recruitment crisis continues as 78% of business leaders in Europe, the Middle East, and Africa (EMEA) admitted to being understaffed in the last three to six months. In a survey conducted by digital frontline workplace platform WorkJam, 48% of respondents said that the staff shortage leads to the loss of customers and poor day-to-day performance. According to the report, the most common reasons for resignation include long work hours and lack of flexibility at work. WorkJam EMEA Managing Director Mark Williams said that employers have to find solutions that will aid talent recruitment and retention without necessitating a price hike in their services, especially in the middle of the region's cost-of-living crisis. At the same time, 40% of senior executives across the Asia Pacific (APAC) are having difficulties recruiting 'good people.' Business consultancy firm Oliver Wight reported that 63% of respondents are putting emphasis on hiring 'good people' as their short-term planning and execution rely on these employees. Meanwhile, 37% of APAC executives are concerned with this matter due to the high recruitment costs in the region. To solve this problem, Oliver Wight advised companies to implement continuous training and retraining of internal personnel rather than focusing on recruitment.
In outsourcing news, India's Information Technology (IT) and Business Process Outsourcing (BPO) industries are among the top sectors with the highest number of job postings during the first quarter of FY23, with 21% and 10%, respectively. According to financial daily publisher Mint and job and recruitment portal Shine.com, IT and BPO firms are the "biggest guzzlers" of applicants as they are doubling down on expansion and market entry after the pandemic. Digital marketers, in particular, are the most sought-after applicants with 37.2% of recruiters on the lookout for those who are well versed with IT and Python. The search for IT professionals in the United Kingdom (UK) also jumped by 55% year-on-year in May. The Association of Professional Staffing Companies (APSCo) said that tech companies are the most active recruiters between January and May, opening up over 32,000 IT jobs across the country. As good as this sounds, APSCo CEO Ann Swain said that the lack of talent in the country is now becoming critical. Swain added that recruitment professionals and businesses need to "upskill existing staff, hire from wider talent pools to boost diversity and increase the number of women in IT" to help narrow skill shortages in the UK.
Acquisitions and collaborations are happening left and right for the past week. IT services firm Accenture recently acquired Solvera Solutions – offering platform-based digital transformation services – to help expand their services in West Canada. Accenture Canada President Jeffrey Russel said that adding Solvera puts the IT giant in a "better position" to support its Canadian clients. Solvera Solutions is Accenture Canada's sixth acquisition since 2020, joining the recent additions of XtremeEDA, Gevity, Cloudworks, Avenai, and Callisto Integration. Additionally, the technology platform yoummday bought out 100% shares of multilingual BPO provider ICON Communication Centres following its €30 million (US$30.6 million) funding round from venture capitalists Armira Growth and Project A. In a statement, yoummday said that the acquisition is part of their growth strategy and international expansion.  ICON's significant multilingual and global expertise would also expedite yoummday's entry into both the United States (US) and UK markets. ICON's C-Team will continue to operate alongside yoummday, and the ICON brand will remain in operation for the foreseeable future.
Next-generation CX solutions provider Alorica Inc. has partnered with AI linguistic translation software developer Sanas to deliver real-time accent and remove dialect-based friction from the overall customer experience. Alorica CEO Greg Haller said this collaboration will prove that CX agents could "provide industry-leading service without barriers." The strategic partnership positions Alorica and its clients with first-to-market, exclusive access to the technology and an advisory position with Sanas' leadership as part of a joint investment in the future of linguistic AI.
Multinational IT services conglomerate Tata Consultancy Services (TCS) announced that they are assisting UK-based retail chain Marks and Spencer (M&S) in accelerating its HR digital transformation journey. In a statement, TCS said that their consultants built a modern, flexible, and scalable cloud-based solution using the Oracle HCM suite, migrated 27 million records of M&S employees working across 1,450 locations in the UK, and enabled secure data connections across the landscape. TCS VP and Business Unit Head – Retail UK & Europe Abhijit Niyogi added that the new HR solution is "better aligned" with M&S' Digital First philosophy to drive leaner, more resilient operations. Concurrently, TCS is also looking to explore the private telecom space with indigenous next-generation technology following its successful 4G trials and the commercial rollout of telecommunications provider Bharat Sanchar Nigam Limited (BSNL). TCS COO N Ganapathy Subramaniam, this new venture is a "natural progression of growing their business." TCS is currently in discussions with BSNL on various aspects of the 4G rollout, including commercial propositions.
Circling back to India, the country's second-largest IT provider Infosys reported a 3.17% increase in its consolidated net profit in the first quarter of FY2023. Infosys CEO and MD Salil Parekh said that their strong overall performance amidst an uncertain economic environment is a testament to the company's "innate resilience as an organization, our industry-leading digital capabilities, and continued client-relevance. Parekh added that their investments in rapid talent expansion resulted in a strong performance in Q1 and an increase in FY23 revenue guidance from 14% to 16%.
Despite the partnerships and increase in revenue, India's top three IT providers — TCS, Infosys, and Wipro — recorded significantly higher attrition rates for the first quarter of FY 2023. Out of the three, Infosys reported the highest attrition by employee base with 28.4%, while TCS saw the highest attrition rise of 2.3 percentage points from March-end sequentially. TCS CEO Rajesh Gopinathan said that the high attrition is a "seasonality factor" as many junior employees left the company to pursue higher education. Infosys CFO Nilanjan Roy, meanwhile,  stated that they are making strategic investments in talent through hiring and competitive compensation revisions to address this issue. On the other hand, Wipro CEO Thierry Delaporte is not worried as this is a moderate figure for the company compared to the previous three quarters.
About 45% of job seekers in the UK would most likely apply in a company that advertises a flexible work schedule. In a poll conducted by jobs and careers site Reed.co.uk, flexible working remains a more popular alternative for employers looking to generate job applications despite the big push for a four-day work week. Citing a report by the National Forum for Health and Wellbeing (NFHW), Reed.co.uk Chairman James Reed said that cramming five days' work into four might contribute to stress. He added that the era of the "traditional 9-to-5, five-day working week" is over and employers and employees should start embracing flexible and inclusive schedules at work. South Africa looks to disagree. According to the Institute of Information Technology Professionals South Africa (IITPSA) Production Consultant Adrian Schofield, the global acceptance of a flexible, work-from-anywhere model could "erode" the country's ICT skills base. Schofield explained that a borderless world of work is pitting local tech companies against multinational corporations, with 80% of professionals preferring the latter. Wendy Spalding, MD of talent sourcing solutions Tuesday Consulting, points out the work-from-anywhere model boosted 'semigration' and emigration in the country.
Global consumer confidence dropped for the third month in a row to 95.7 in July. According to non-profit research firm The Conference Board (CB), the decrease is due to the Present Situation Index — or the assessment of consumers on the current business and labor conditions — decreasing from 147.2 to 141.3. CB Senior Director of Economic Indicators Lynn Franco noted that inflation and surging fuel and food prices remained the top concerns for consumers and the cause of weakened expectations. A separate survey also revealed that 78% of people are expecting brands to do more to deliver customer happiness. According to computer software company Oracle and New York Times bestselling author and podcaster Gretchen Rubin, the majority of customers will reward brands that embrace humor with loyalty, advocacy, and repeat purchases and walk away from those that don't. Rubin explained that people were short on happiness for the past two years and brands can help them smile and laugh more.
Happiness is a choice! (they say)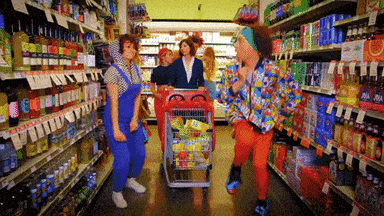 Tuesday, August 2, 2022
NEWS THIS WEEK
01 August 2022
29 July 2022
28 July 2022
27 July 2022
26 July 2022
Read more Inside Outsourcing Newsletters here: