Tips to gain valuable telemarketing skills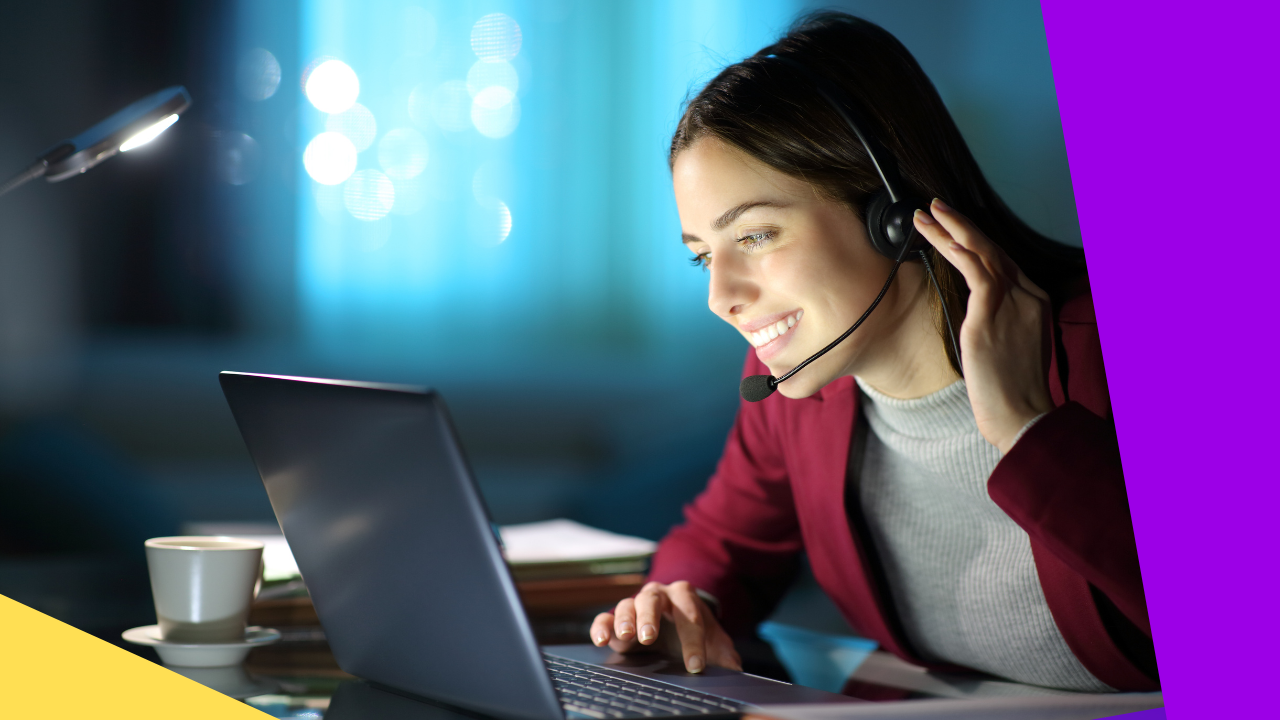 Effective telemarketing builds rapport with the prospect turning them into loyal customers. Despite the stereotype about cold calls, telemarketing remains one of the best ways to stay connected with your target audience.
Did you know that 82% of buyers accept meetings proactively initiated by a salesperson? This number shows one of the advantages of telemarketing found in a study by RAIN Group. 
In this article, we'll discuss what telemarketing skills you should work on to become a successful telemarketer.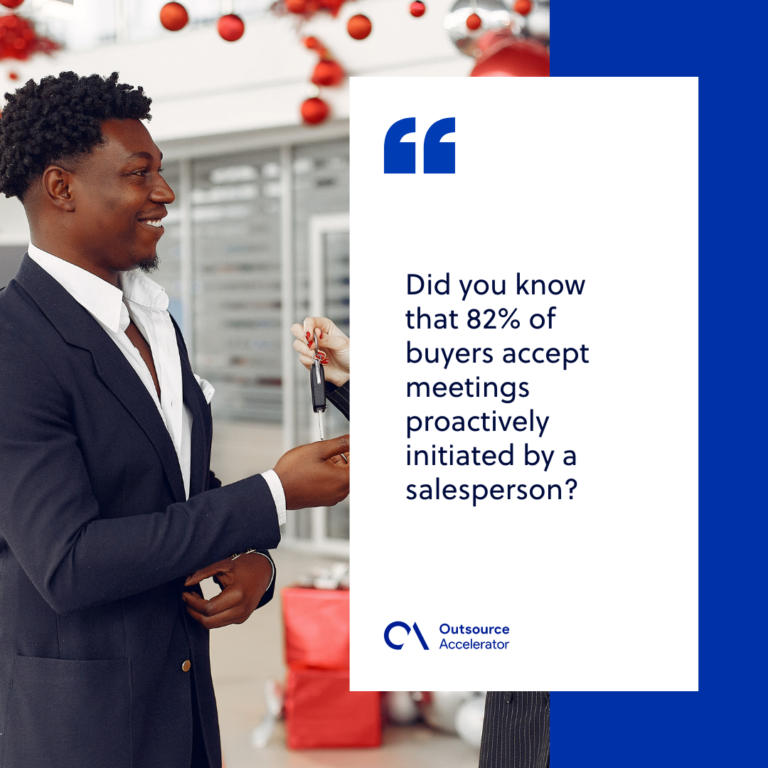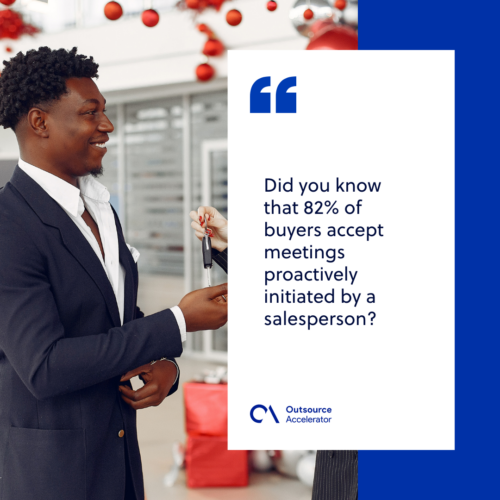 What is telemarketing
Telemarketing is reaching out to prospective customers through telephone calls. A sales representative initiates the call to an individual well-suited for a brand's target customer persona. 
Companies obtain a lead's contact information from service providers and segment them to different customer profiles they see fit. Telemarketing can take place in two different scenarios:
Business-to-customer (B2C) cold calls that are commonly for retail 

Business-to-business (B2B) for more business opportunities and services
Cold, warm, and hot calls are three types of cold calling. These are mainly about raising awareness for a target market that has not heard anything about a brand. 
Cold calling makes a vital first impression, so if you are a representative, you must know the valuable skills needed for effective lead generation.
Warm calls are sometimes referred to as hot calls. It occurs when the agent catches the customers' attention, sparking curiosity and interest in the product or service. 
Warm calls include follow-up for customer feedback and surveys. In telemarketing, it means a closed deal between a business and its leads.
The whole process of generating leads that end up with a purchase consumes time and resources for companies.
SPLACE BPO offers effective telemarketing services, including outbound calls, inbound calls, and lead generation, among others. They have excellent team members trained to handle any given situation and task with professionalism and care.
Through outsourcing telemarketing services, companies can diversify the cost of building a team dedicated to presales strategies to other campaign efforts.
Telemarketing skills you need
If you wonder where to start in your sales and lead generation career, here are five valuable telemarketing skills you can start practicing today:
Telephone call handling
Excellent call handling is the foundation of telemarketing. The duration, efficiency of call routes, and how representatives deliver their pitch to customers are tweaks needed for effective telephone call handling.
Telephone call handling is a must for both inbound and outbound telemarketing calls. Inbound telemarketing can be an indicator of success because it may include customer feedback or inquiry which expresses their interest in the company. 
On the other hand, outbound telemarketing must be engaging and cohesive. In a short period, the agent must convey a brand's message to the customer to ensure lead generation. 
Unsolicited calls are usually the last thing customers want to receive, but it can also pave the way for them to explore a brand. Customers would want to talk to someone who can navigate the challenges of a phone call compared to a face-to-face meeting. 
Customer service
Customer service is a touchpoint that gives a brand a chance to provide a good customer experience. Customers are more likely to trust a company that understands their wants and needs.  Empathy is one of the core practices in the customer service industry. 
Telemarketing is different from customer service but having such skills is helpful when generating prospects and sales over the phone. Gaining valuable telemarketing skills should include learning different ways to approach customers. 
Acquiring outstanding customer service competency enhances your telemarketing skills. This will make your prospects feel at ease and supported even on their first interaction with a brand. 
Excellent customer service can help you build a strong relationship with customers, while guiding them through the following stages of the buying process. 
Active listening
Outbound telemarketing means talking to a prospective customer who has never heard of a brand's offerings. While telemarketing aims mainly for increased brand awareness, it is also essential that a sales agent hears the customer out. 
Active listening in telemarketing is about being aware of how the conversation is going. When the other end picks up an outbound call, you must be fully present as soon as the conversation takes place. 
Not all prospects are the same. As a telemarketing representative, active listening involves adjusting your tone and language, and the way you address their questions. It means ensuring that leads get an authentic human experience. 
Marketing techniques
Telemarketing is all about persuasion, but leads are not easy to persuade, adding to the challenge of them hearing about your business for the first time. Initiating connections with prospects is a technique, but combining it with other relevant methods will strengthen your approach. 
Other marketing techniques that apply to telemarketing are niche targeting, conversational marketing, and pay-per-lead marketing. Niche and conversational marketing personalize each call a telemarketer makes, and it can give feelings of being known and seen of the lead's need.
Pay-per-lead supports prospects generation and niche targeting by running customer data into a funnel, matching them with the right telemarketer.
Extensive product knowledge
Influencers receive PR packages they can try out to create reviews. A comprehensive product review is impossible without knowing a particular product in and out.
The same goes for telemarketing because you can never sell what you don't know.  Extensive product knowledge is showcased when you know who your leads are, the nature of the industry you're in, and experiences from previous customers.
As a telemarketer, you will find the gap between your offering and the lead's persona, then try to bridge them. Once you've built rapport, a deep understanding of what you have will help you relate it to the lead's present situation.
How to start your telemarketing career
Telemarketing has been a business practice for decades. Many stories of successful business people in history are a product of rigorous huddling with potential customers and business partners. 
Their consistency and determination to make their enterprises known have made them the global business leaders we know today. 
Today, telemarketing remains one of the effective marketing techniques, along with new methods such as digital marketing.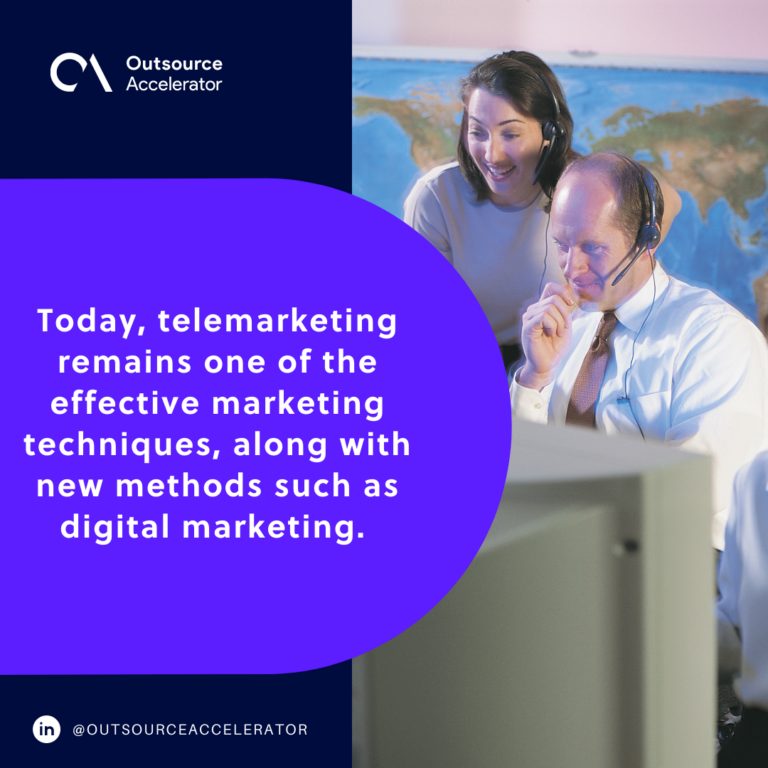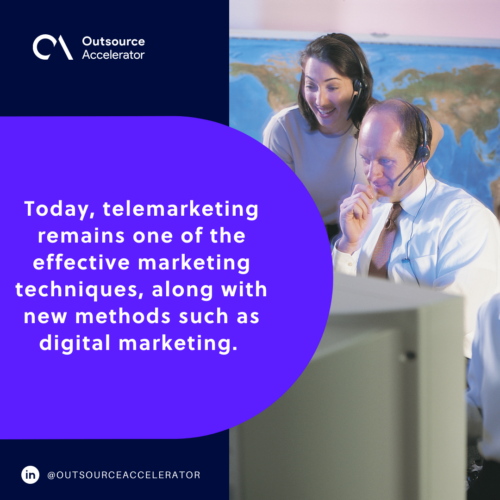 To become a successful telemarketer, you must gauge the amount of education you need. A degree in business and related fields is helpful but often not required for most companies. 
Experience in customer service is also a significant advantage if you consider shifting to the telemarketing industry. 
You may also research how to create an excellent telemarketing script and find a communication style you're most confident to use. Mentorships, internships, and crash courses will hone your skills and ability to persuade and engage leads, turning them into loyal customers.