Pay-per-lead telemarketing: What is it?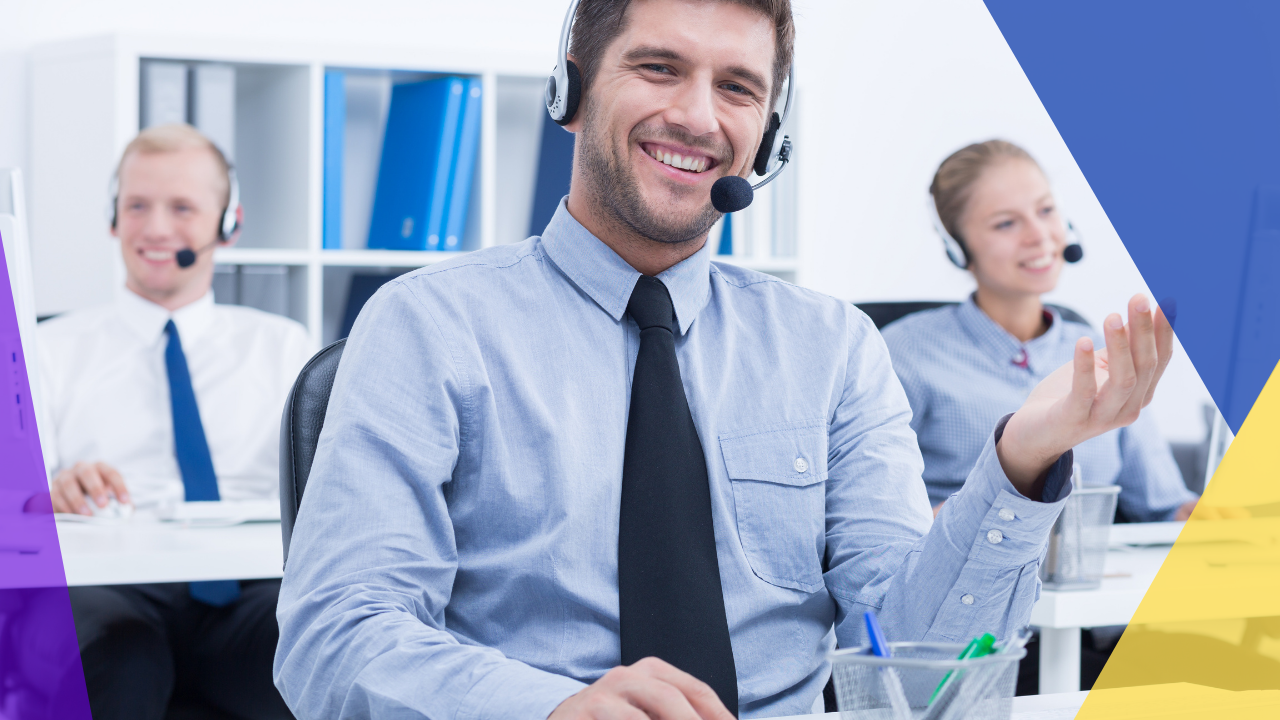 Pay-per-lead (PPL) telemarketing is a trending marketing strategy that implements the best practices of telemarketing and lead generation into one practice. Connecting with prospects and turning them into customers is one of the most important points of selling, whether it's traditional or digital.
With this kind of marketing, businesses are confident that each lead coming into their system is qualified and validated. Paying for leads is a business strategy that will pay for itself.
Diving deeper into pay-per-lead telemarketing
If you're familiar with affiliate marketing, then pay-per-lead telemarketing will ring a bell. To put it simply, PPL is the strategy of partnering with an external service provider to generate prospects for your business.
However, it's all up to the clients on how to close deals. Most of the time, PPL telemarketing acts as the first phase of a sales funnel. 
Agencies that offer this type of service can only do so much, from validating prospects to consolidating their contact information.
What is a lead?
Simply put, a lead is a person or an entity that can be converted to a sale. In telemarketing, there are three main types of leads: cold, warm, and hot leads. The "warmer" the lead, the more likely a successful deal will be made. 
Cold leads:

These are the prospects that haven't interacted with any campaigns made by the other party. 

Warm leads:

These are the prospects that have shown interest and interacted with the service provider or the company.

Hot leads:

These are the prospects that are interested in closing the deal as soon as possible.
Keep in mind that all prospects have the potential to be buyers. As expected, cold leads are the hardest to convert, and hot leads are the easiest to transact with.
What is telemarketing?
Telemarketing is the activity of reaching out to a prospect and marketing a product or service over the telephone. It can also be in the form of polls, surveys, and re-engagement calls made to interact with a potential customer.
Many outsourcing firms in the Philippines, such as Outsourced, offer telemarketing services.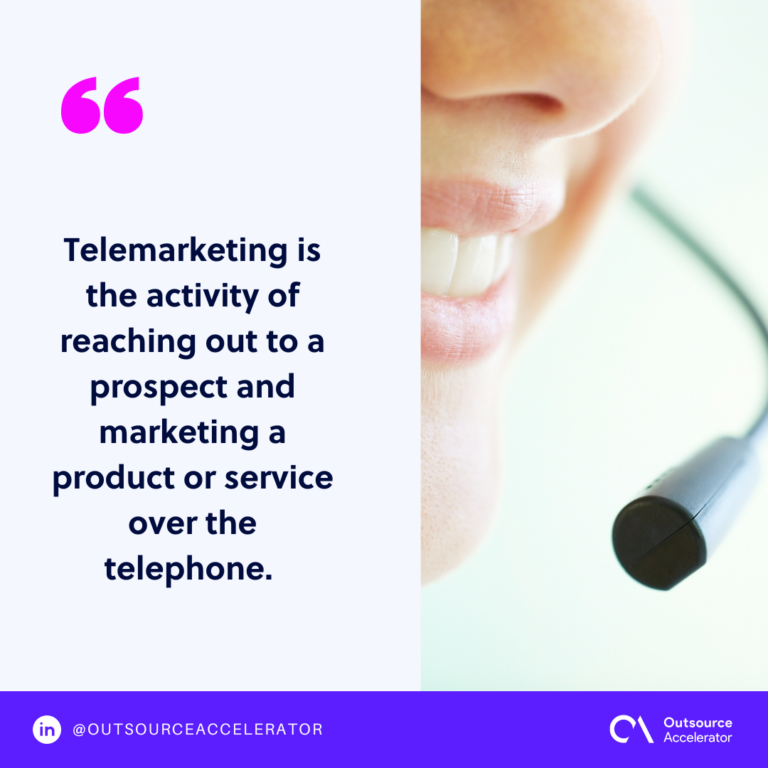 3 advantages of pay-per-lead telemarketing
With PPL telemarketing, the first phases of the sales funnel are already as good as done. Alternatively, it can be a way of branding, as it widens a company's reach to its target market.
Receiving prospects from an outsourced telemarketing provider can have its advantages. Let's explore them together.
Qualified leads
Paid leads oftentimes go through a rigorous validation process before getting sent to the client. Otherwise, the external service provider runs the risk of giving mediocre and below-average results.
Clients' concerns can be put to rest when they're aware of the service provider's lead validation process. That's why transparency and open communication are a big deal in this type of partnership.
Faster sales process
In a competitive and fast-paced department like sales, an effective system should always be prioritized.
With the first phase of the sales funnel already done, the process of selling becomes faster, far more streamlined, and efficient. A faster sales process almost always guarantees higher productivity figures in a workplace. 
Wider reach
Lead generation is inherently about getting more people to know about a business, its services, and its products. With a pay-per-lead telemarketing campaign, more people will be exposed to a company that otherwise they haven't heard of.
Keep in mind that most, if not all, external service providers have the means and the tools to reach far more audiences than most businesses.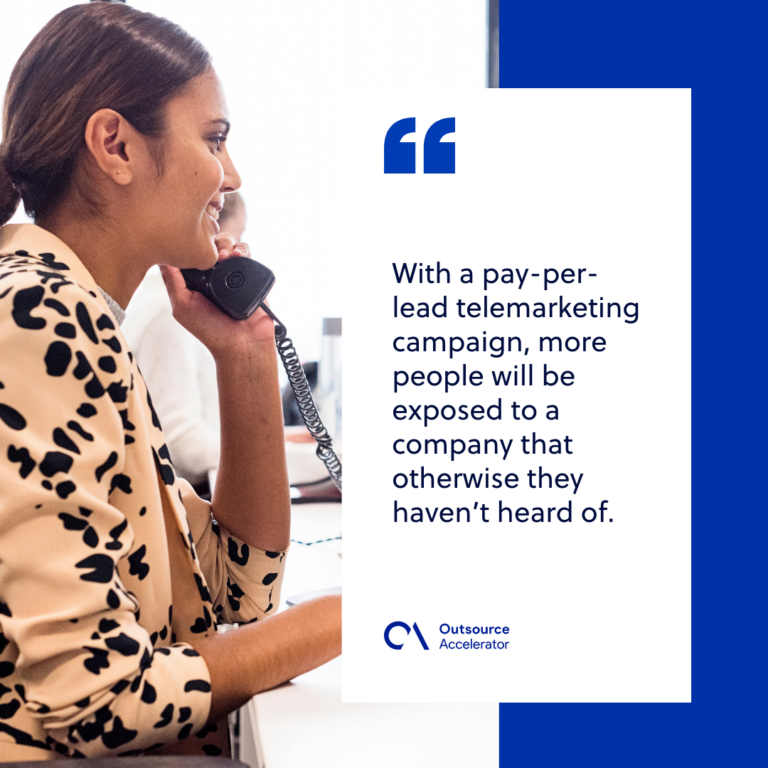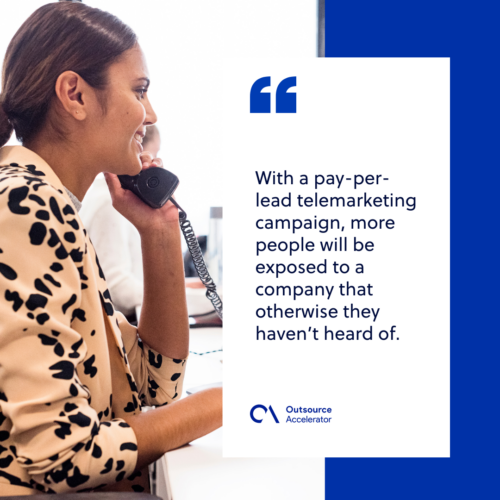 How to be successful in pay-per-lead telemarketing
To be successful in PPL is to work smart and hard. 
Being proactive and staying on top of marketing trends are two of the most important points when it comes to any subsets of marketing. 
PPL telemarketing is a business strategy that will always evolve when you add new elements to it. It's not a one-size-fits-all model, but rather, it's a highly customizable strategy that needs a functional system to adhere to.
Being attentive
Paying attention to recent trends, customer feedback, and the marketing team's comments can pave the way to a successful campaign. Always keep in mind that outside perspective can be impartial and helpful in many ways.
Marketing solutions instead of products
When actively marketing a product or a service, it can come off too strong for some customers. Instead, focus on marketing the solution along with the advantages and the benefits of the product. 
Prospects are more likely to interact with the campaign by asking questions and being actively interested.
Innovation of products and services
Never let your products and services go out of date. Outdated goods are easy to discard and be forgotten by consumers. Timeless products and services have one thing in common: they keep on improving.
Qualified prospects will be nothing if the product or service itself is a sham.