10 prominent customer retention strategies to keep a loyal customer base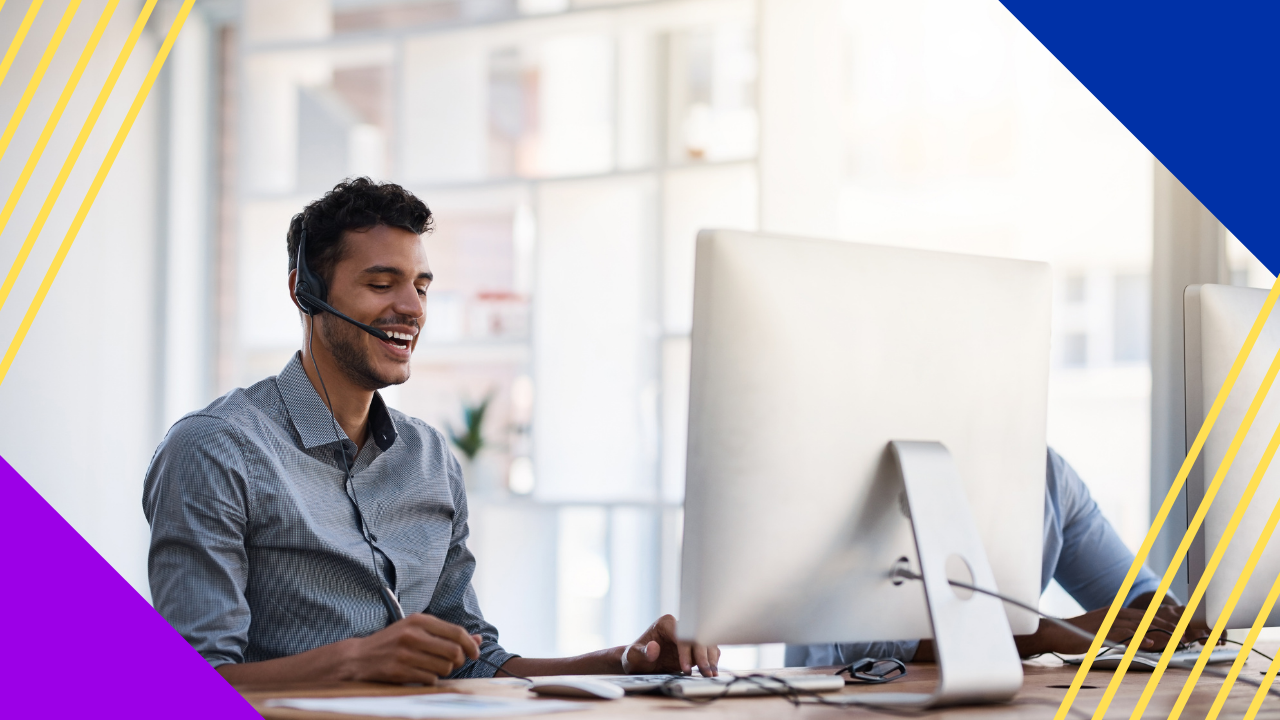 Having a regular stream of new customers is great, but keeping them faithful to your brand is another story. This is mainly one of the strongest ways to stay ahead of your competition, especially in today's digital era.
However, as promising as it sounds, maintaining a loyal customer base is a pretty challenging feat. Consumers are always flooded with unique and catchy adverts convincing them to try a new product or service they will love. 
You need strong strategies for effective customer retention to help keep your current customers happy and satisfied with your brand. But how exactly do you create effective customer retention strategies that lure your customers to come back for more? 
We've broken down ten powerful strategies for effective customer retention to help you cultivate a loyal customer base. Know how these strategies can help your growing business.
More so, learn from a few brStrategies for effective customer retention let you establish a good relationship with your current customers. In turn, they will opt to remain loyal to your brand. 
One common misconception that organizations have to be aware of is that gaining more sales is not solely about needing more clients.
In most cases, sales teams are too focused on obtaining new customers that they fail to retain their current customers. 
Now if this is the case, why do a lot of companies still prioritize their customer acquisition over customer retention? Let's find out. 
ands that have successfully implemented their customer retention strategies. 
What is the significance of customer retention to your growing business?
Customer retention refers to a company's ability to preserve its clients' loyalty. They encourage existing customers to remain on your brand and continue buying your products and services.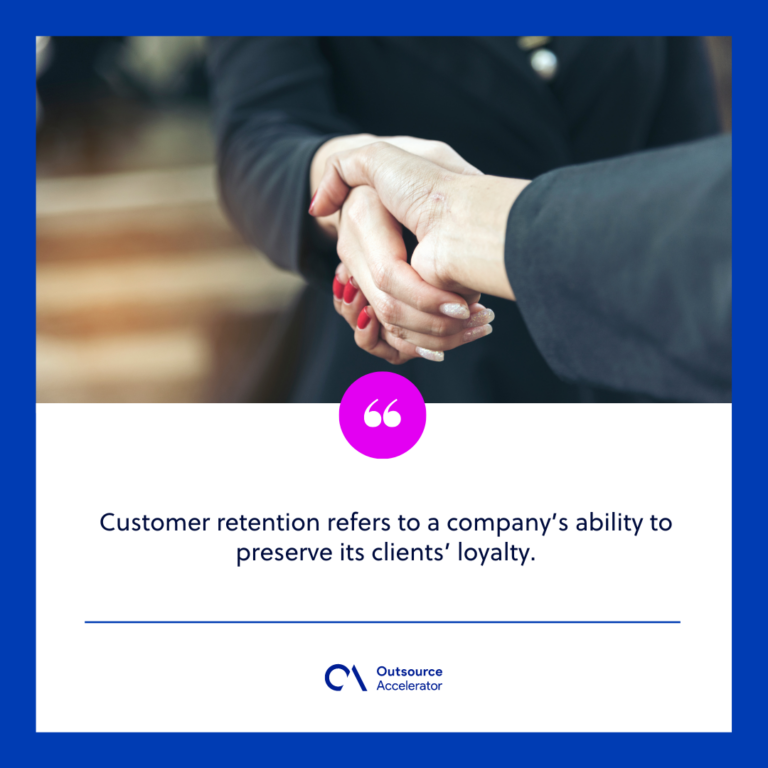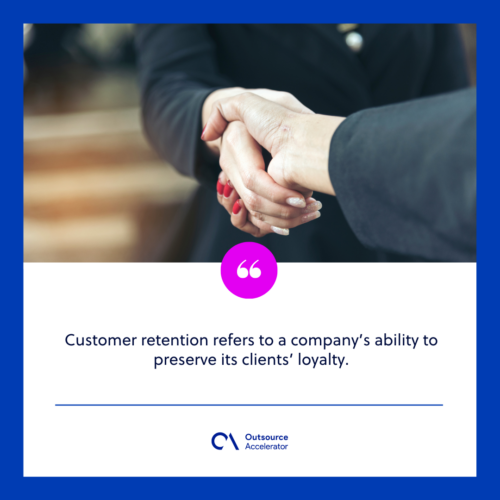 Customer retention vs customer acquisition: Their main differences
Studies have shown that you are 60% to 70% more likely to gain sales from existing customers. On the other hand, you have a 5% – 20% odds of converting consumers who have never transacted with your business. 
But businesses often think that if they have high-quality products and services, their customer retention will follow through. 
Although most strategies for effective customer retention works, they will only last for a short period. Note that if you stop trying to keep your customers well-engaged with your brand, they will feel like you no longer care for them.  
 That's why updating your strategies for effective customer retention is essential.
Another thing we would like to point out is that it is more cost-effective to retain your existing customers than acquire new ones. 
You must earn your customers' trust and continuously develop a good relationship with them. Truth is, both your customer acquisition and retention are equally important to your business growth. 
When you have more new customers, it also means that you will have more customers to convince to keep using your products and services.
Customer retention strategies: Benefits of customer retention
If you have convinced your customers to transact with you once, then you have overcome the hard part. The more times your repeat customers buy what you offer, the more chances that they will purchase again. 
Developing strategies for effective customer retention could be a major driving force that lets you earn more revenue, including the following:
Repeat customers will spend more
Of course, the more times a customer makes a purchase, the more likely they are to spend more. A study conducted by Bain and Co. revealed that consumers' fifth purchase on a certain brand costs 40% more than their first purchase.
Imagine how much these customers are willing to pay as they reach their tenth purchase!
Brand promotion via word-of-mouth 
Delighted customers will be encouraged to promote your brand to their relatives, friends, and other people. Promotion through word-of-mouth is one of the most authentic and effective ways of marketing.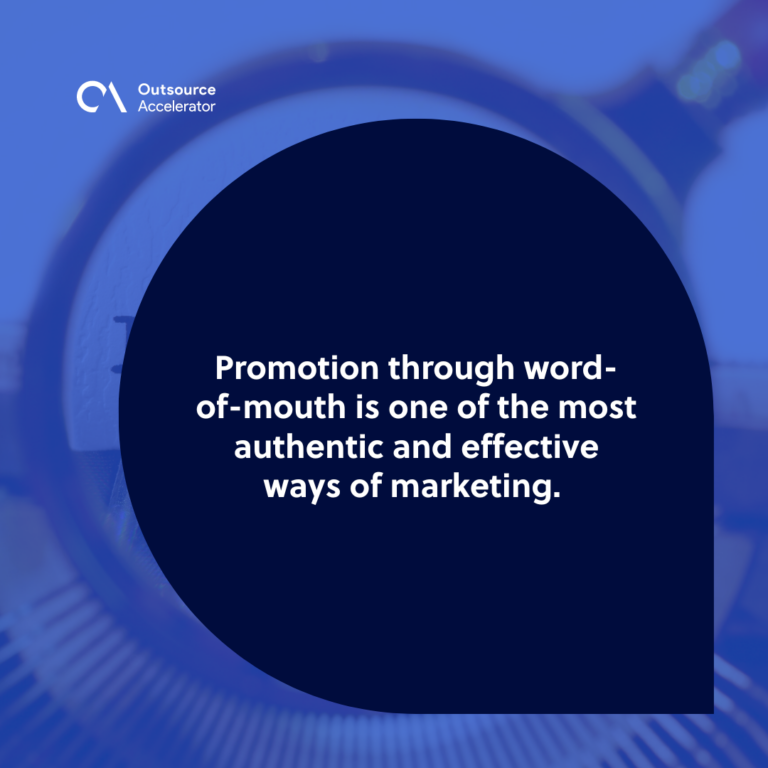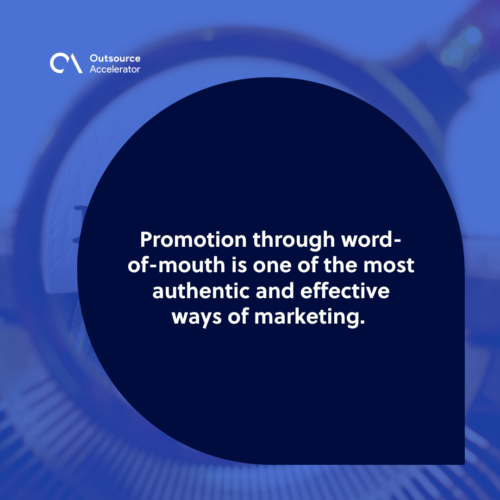 Ability to generate more data
Your current and repeat customers can give you more data. You can use these sets of data to produce valuable insights that will help support your decision-making. 
10 surefire
strategies for effective customer retention
Here are ten strategies for effective customer retention that you can implement into your business: 
1. Customer Experience (CX) should be your top priority
A good Customer Experience (CX) should include your company's entire touchpoints, from your website, customer services, to the purchase process. 
A good customer experience should also be able to create an emotional connection with your customers. According to research, businesses that can build emotional connections can gain 85% more sales than their competitors. 
Remember your every action will impact how your customers view your brand. More importantly, this should always be number one in your strategies for effective customer retention. It affects buyer decisions to continue using your products or services or jump to other brands. 
2. Be able to respond to customer needs immediately 
One of the main causes of bad customer experience is a long response time. Customers are more likely to proceed with their purchase if brands can respond to their inquiries immediately. 
Utilizing a live chat on your website is one of the best customer retention strategies you can implement in your organization. 
Making this a part of your strategies for effective customer retention helps you proactively engage with your customers.
At the same time, your customers will not have to wait in long queues for customer service.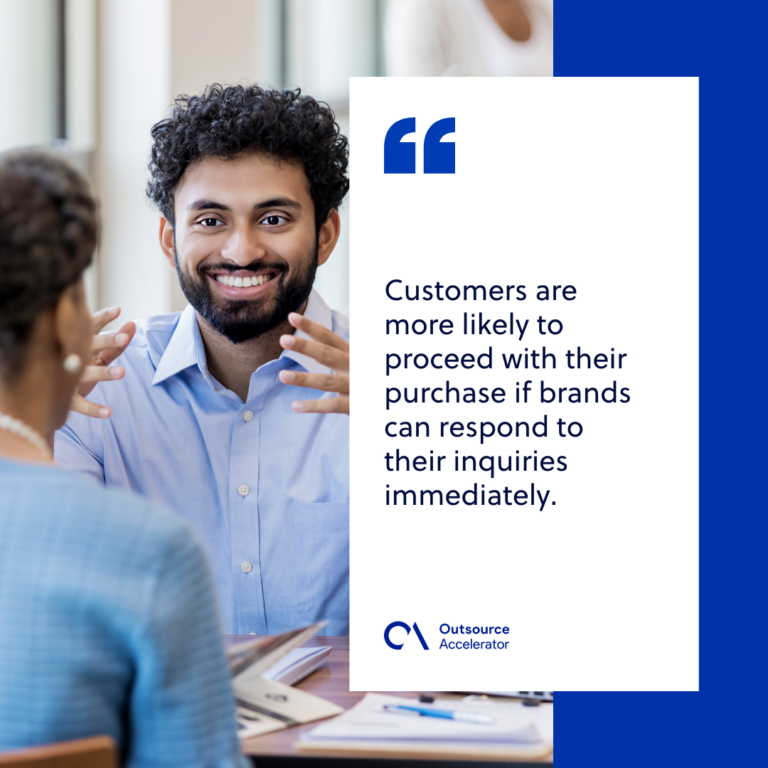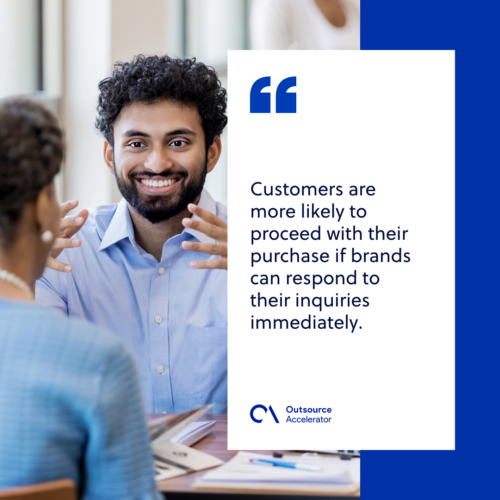 3. Personalized customer engagement in real-time
This is considered one of the effective strategies for effective customer retention. This also lets your customer support teams provide an in-person virtual experience. 
Real-time customer engagement lets you resolve customer issues and concerns at the first contact. 
You can use live engagement tools like visual tools in guiding your customers through their purchase decisions, account onboarding, or filling-out forms. 
Customer engagement tools are highly recommended client retention strategies by business experts. 
4. Device a concrete customer retention program 
Devising strategies for effective customer retention also means setting up a substantial customer retention program.
Loyalty programs show your customers that they are appreciated and valued. It helps you foster a good relationship with your customers. 
You can give your customers great deals by offering discounts and rewards on every purchase or by just simply being a loyal customer. 
Loyalty programs also strengthen your customers' emotional connection to your brand. As a result, it increases your Customer Lifetime Value (CLTV) as high as 306%. 
5. Offer omnichannel customer service 
Businesses today are required to remain available on various communication channels so they can provide better customer service. 
But of course, you have to be consistent in providing excellent customer service across different communication platforms.
First, you need to have a better understanding of how your customers interact with your brand on different channels. This will help you offer seamless and personalized support, avoid frustrated customers, and bridge gaps along the way. 
6. Always map your customer journey
This is one of the frequently used strategies for effective customer retention.
Mapping out your customer journey lets you have a better grasp of what your customers experience during their entire buyer journey. It gives you a clear picture of what they go through as they interact with your business. 
Mapping your customer journey helps your organization to be more customer-centric. It can also help shape or strengthen your current customer retention strategies.
7. Listen and empathize 
Listening to your customers allows you to identify their pain points. It lets you offer the right solutions, products, or services they need. When your customer service agents know how to listen, they are also able to develop their empathetic capabilities.
Start by training your agents with their soft skills, particularly in handling customers with politeness and patience. Provide well-written transcripts, especially in dealing with challenging scenarios during customer interactions.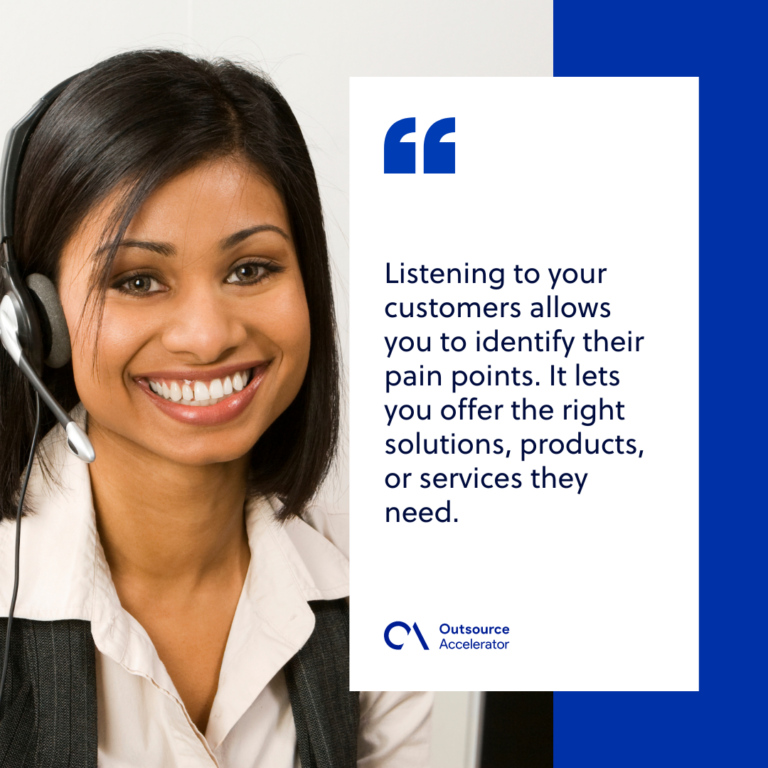 8. Establish a community to improve customer relationships
Create a community that gives your customers a chance to share their experiences with your brand, discuss important topics, and ask questions. 
This is among the strategies for effective customer retention that benefits customers in a manner that gives them a sense of belonging to a particular community. It also allows them to interact and create relationships with your other customers.
When your customers feel that they are connected to your brand, they will show through different ways. Examples can be either through repeat purchases or by promoting your business through word-of-mouth. 
9. Maintain happy and satisfied customers
Try to go the extra mile in keeping your customers delighted and well-satisfied. Surprise your customers by exceeding their expectations and offering better services at a low price.
Keep in mind that customers are more than willing to pay extra for much better product quality and service. 
10. Monitor customer retention metrics consistently
Tracking metrics is one of the essential strategies for effective customer retention.
When you track your customer retention metrics, you can determine which areas in your strategies are working and which ones need improvement. 
There are three important key retention metrics that you need to watch out for. These are your repeat customer rate, attrition rate, and customer lifetime value. 
Examples of brands with successful customer retention strategy programs
These two renowned brands successfully implemented their strategies for effective customer retention:
Hubspot 
Hubspot experienced an outage during their INBOUND 2018, this had affected many of their enterprise customers. They were able to quickly take action, fix the mistake, and take precautionary measures to prevent it from happening again. 
Hubspot's COO and VP of Customer Success also apologized and discussed what happened. He also explained how they plan to prevent it from happening again. 
Hubspot's conducted research, later on, found out that 96% of customers will continue to utilize their products if they apologized and rectified what happened. 
Amazon 
Amazon had implemented a subscription service, Amazon Prime, into their business model. They were able to grow a loyal customer base by providing them with exclusive content, discounts, offerings, and events. 
You do not have to charge your customers for their subscriptions. Be able to offer perks that your customers want.
You can achieve this by knowing and understanding what your customers desire and what they need.