Customer journey: All you need to know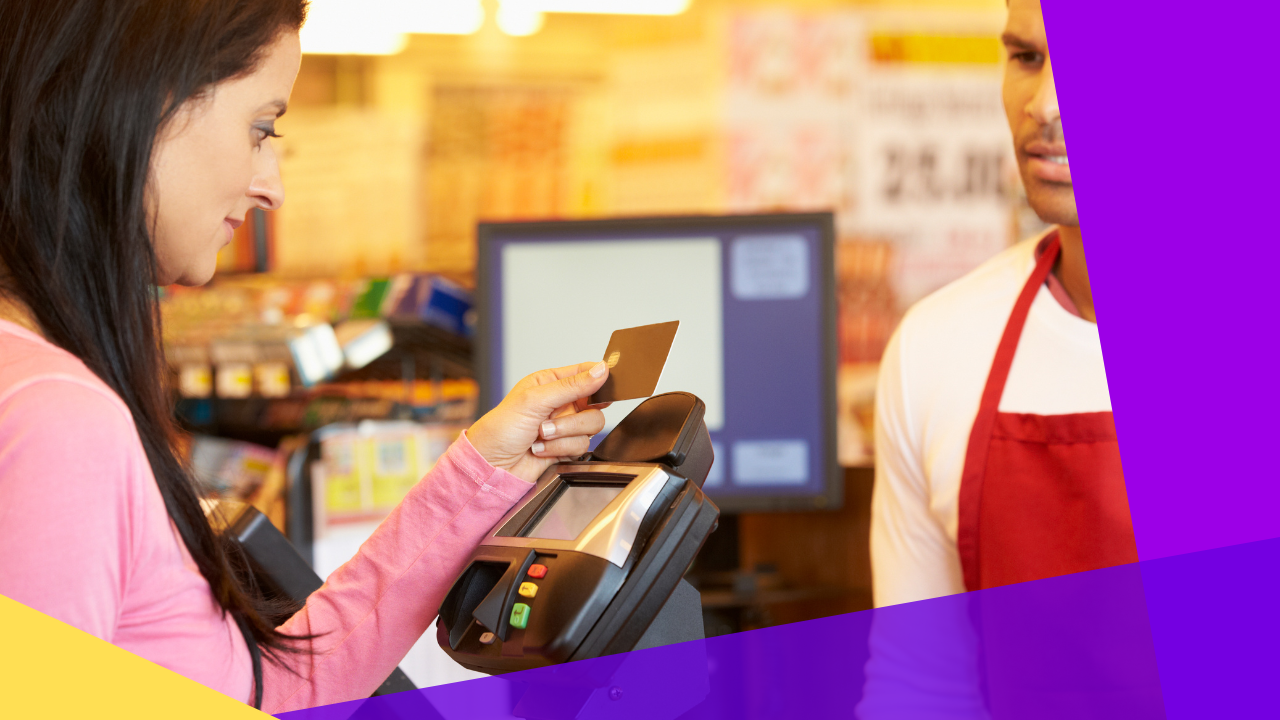 Customer journey All you need to know
As a consumer, have you ever thought about the process of you buying a product? It's more than just the initial interest, as it turns out. 
From pushing out advertisements to figuring out how the market moves, marketing experts and industry specialists follow a specific map to strategize. The guide is called a customer journey map. As the name suggests, it's a detailed plan for documenting each and every step of the full customer experience.
What is the customer journey?
Before diving into the depths of the map, let's define what the customer journey is first. According to Survey Monkey, "The customer journey is the complete sum of experiences that customers go through when interacting with your company and brand. Instead of looking at just a part of a transaction or experience, the customer journey documents the full experience of being a customer." 
To make things simpler, it's understanding what and how customers react and interact with your brand name, products, and services. It goes to show you all the possibilities if and when a consumer chooses your business over others.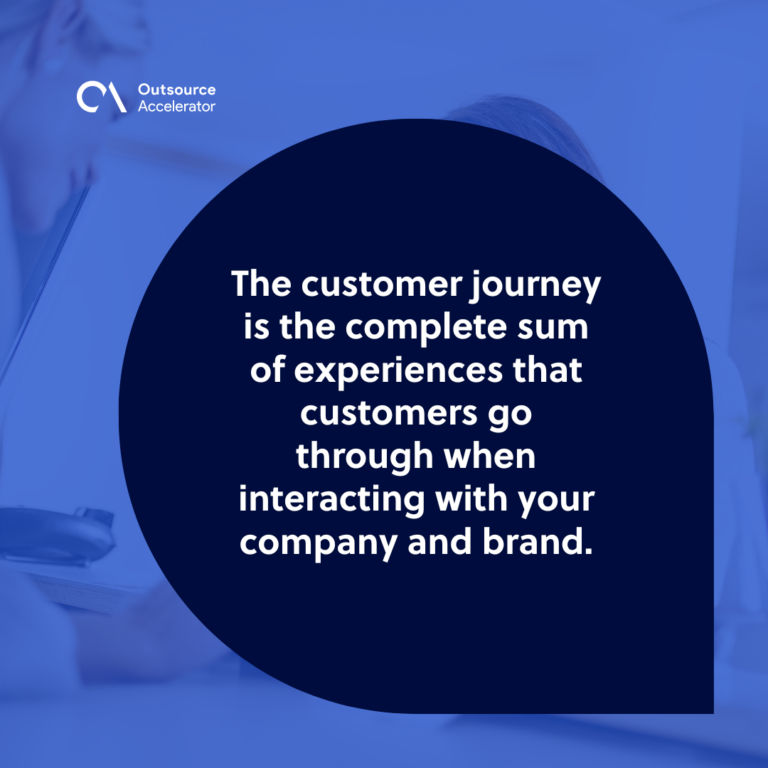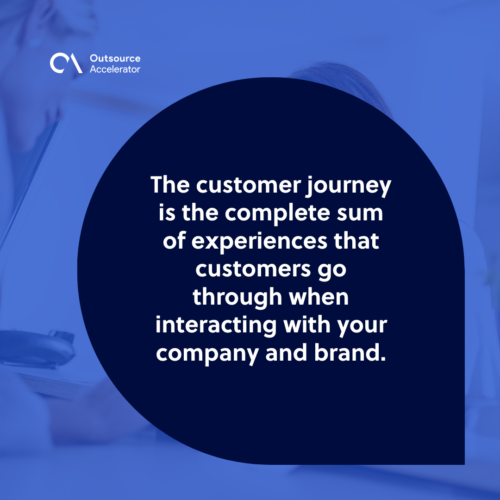 Why is it important?
The customer journey map is an important part of any sales and marketing campaigns as it allows businesses to get a good grasp of how their consumers move. Different customers don't use the same approach when it comes to interacting with a new product or service, nor how they approach a familiar one.
Basically, the map provides helpful information and insights to experts to help them achieve 100% customer satisfaction. Not only that this benefits the company but also it proves itself useful to the consumers too.
Customer satisfaction ties directly to customer retention as well as acquisition too. 
To track market trends.
As mentioned above, the map can be used to track market trends as they shift and move (as it does every chance it gets). It'll give you a firm grasp of how customers pick up certain events before it blooms up into a full-blown trend.
Every point of the map is carefully thought-out and serves its purpose to make campaigns more effective.
To track customer behavior.
Some consumers like a more personalized approach, like others like marketing to be more subtle. To further elaborate on this, think of an advertising campaign that your business did that allowed customer retargeting.
Retargeting happens when a consumer actively interacts with your website, products, and services but they pulled back at the last second. Depending on how aggressive your retargeting ad campaign is, every other ad that they will encounter will show your products and services. 
Upon leaving your site, your customers will get ads about your products, even an automatic email for vouchers and discounts.
To track your metrics.
Revenues, campaign expenses, customer bounce back rate are just some of the metrics that you need to track and monitor. These, along with more technical terms, are numbers – numbers that will tell you if your sales are ramping up or if your current campaign is seeing a downward trend.
Using these metrics, you can tweak your ad movement, products, services, and campaign to achieve 100% customer satisfaction. Remember that sales don't end at the customer checking out their carts.
What is customer journey mapping?
In the simplest of terms, customer journey mapping is akin to a roadmap. It usually starts out with how a consumer learns about your brand, how they engage with it, and so on.
For each buyer profile, user journeys are then constructed across these numerous interactions. For example, a millennial customer profile may first learn about a product on social media, then explore it on your mobile site before making a purchase on a desktop computer.
What are the 7 steps to map the customer journey?
According to CMS Wire, there are seven steps to the customer journey mapping. These steps are followed closely by marketing specialists and customer experience experts to map a consumer's journey.
Depending on the approach, some steps may do nothing of significance, given that you and your team had already laid off some solid strategies and plans. Customer journey times will be reduced when more processes are automated and digitized, just like in an eCommerce store.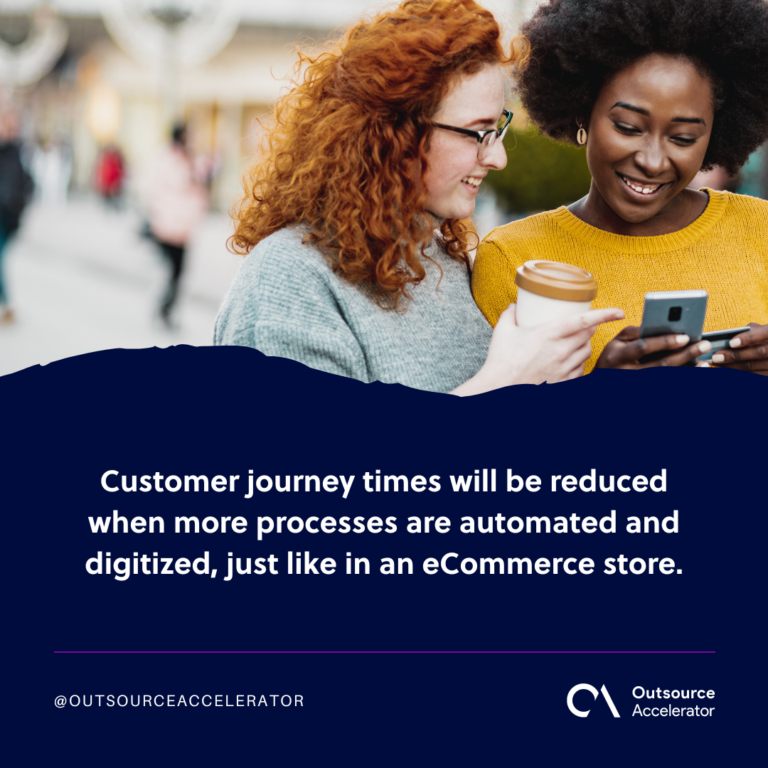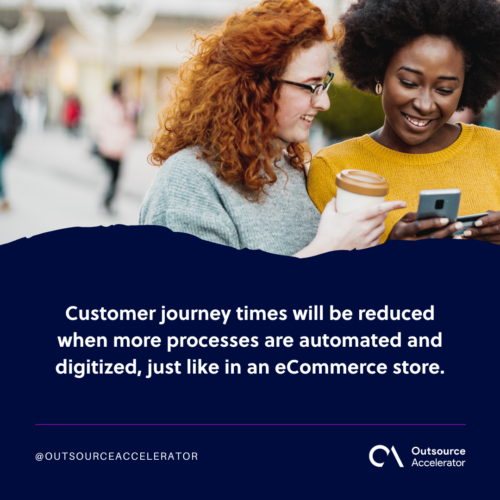 Step 1: Brainstorming
Of course, every campaign starts out with brainstorming. Identify the areas of improvement, take note of the events that did good, strengthen out the next phase.
It's important that you bring in the main people from your sales and marketing departments to help you see the big picture.
Get an overview, a timeline, and a general outcome with your team to make sure that everyone's on the same page before going to the next phase.
Step 2: Crash course
If most of your team aren't really familiar, then it's time for a quick introduction. Even if the basics had been laid down, it's still nice to refamiliarize the team with the customary consumer experience.
Lay out the objectives, the mission, and the significance of customer experience. Re-introduce the best practices of improving products as per the demands of your general audience.
Additionally, you can seek assistance from CX experts, such as Infinit-O, to help you create a high-performing customer support team.
Step 3: Validation: Qualitative
As a customer, have you ever gotten an email (or been approached at a physical store) about a survey? Most of these surveys are about the level of satisfaction that you experienced as a customer.
As a researcher, these responses will allow you to determine which sector of customer service needs improvement and so on.
Step 4: Validation: Quantitative  
Organizations can use the survey data (aforementioned above) to statistically quantify their most urgent matters.
For instance, a customer might comment about the lack of accessibility when it comes to your company's website on mobile devices. This problem should have a fix in accordance with the plan that has been laid out.
Keep in mind that most website users come from handheld devices nowadays. Data released by Statista revealed that in Q1 2021, mobile devices (excluding tablets) generated 54.8 percent of global website traffic." They consistently hovered around the 50% mark since the beginning of 2017.
Step 5: Output 
Document all the plans, the strategies, all the phases that you and your team intended to do, or has done already. With an accessible copy of records, it's easy to look and backtrack to a former step if you encounter a hitch on the way.
Implementing a customer journey map is not a one-way street. It's more of a trial-and-error deal, especially with how fast a trend emerges and falls back.
Step 6: Action plans
After doing the preliminary research and the phases, it's finally time to put the map into motion.
Starting with a subtle yet powerful onset of strategic CX phases, most marketing efforts are doubled when and if the customers react to it in a positive manner.
Like online stores that give away vouchers and discounts whenever there's a sudden change in the trends and their general market.
Step 7: Tweaks and adjustments
Just like every other component of a well-used machine, even your customer journey map needs to be tweaked and adjusted—preferably after each cycle of a trend or a campaign.
Keep in mind that events and campaigns, no matter how similar they look, are a unique experience to customers.
What are the four pillars to create a customer journey?
New research reveals that focus, simplicity, "digital-first," and perceptions matter most. According to McKinsey Digital, these four holds the most weight when it comes to customer experience. "It's a priority because the stakes are so high."
Customer experience is one of the most important telltale signs of how consumers react and interact with your brand and company. Without proper structures to go with, campaigns that are heavy with CX data would fail. 
Focus
When it comes to CX, it's important to focus on things and certain events. It's crucial that you can understand how consumers feel, what their demands and needs are, what steps have been taken, and what questions they have about your products. 
Your consumers serve as the backbone of your business, it's of the utmost importance that you try and be keen on their needs, catering to their comments and suggestions.
Simplicity
The adage simple but effective rings true for this pillar. Don't make your events and campaigns too grandiose that you'd lose grip of what truly matters. Especially your store's layout, whether online or in-person. Develop products and services that are simple, deliver promises, and are user-friendly.
Customers value convenience above all else. Cut down all unnecessary processes in an order process and track how it makes most customers happy and satisfied.
Digital-first
As a consumer, have you ever checked a product online and then decided that it'll be better purchased in-store? That is considered part of the customer journey already. Having an online interaction with a product and deciding whether to purchase online or physically. 
McKinsey Digital explains how the digitization of processes makes up a great CX, "As more processes are digitized, journey times will be cut back." and, "customers respond most positively to the ease of a transaction or process."
Perceptions
In today's world, any publicity is good publicity is not applicable anymore. Brand perception matters to people, not just your general audience. As society progresses, more and more people want to support companies and brands that are inclusive and progressive.
That being said, word-of-mouth advertising will be part of your marketing strategy, whether you're on board or not. Put your brand's best foot forward.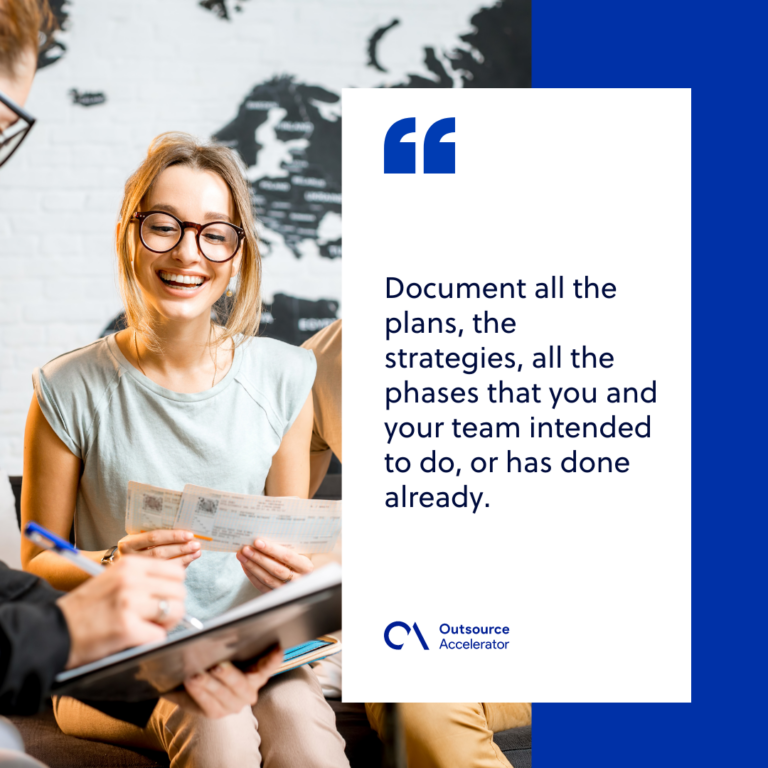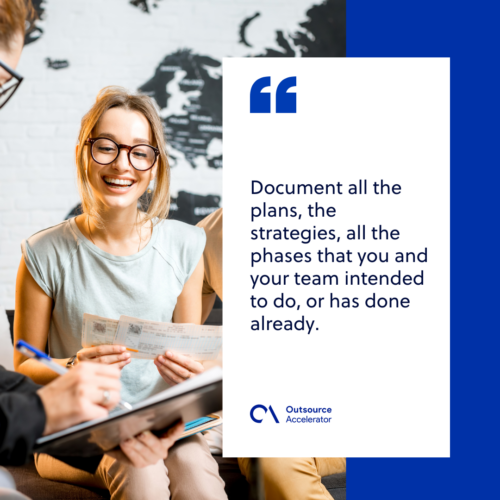 How to create a customer journey map
Not every company has the same agenda and mission, the customer journey map below should be perceived as a suggestion rather than a strict guide.
1. Draft your buyer's persona
Use your customer demographics and draft a rough sketch of what their profile looks like. This way, you could visualize your basic pattern, strategize and come up with a campaign geared towards the majority of your audience.
2. Understand your buyer's agenda
Pay close attention to your buyer's agenda and goals. Are they purchasing for themselves or for someone else? Are they gauging their interest and the prices as well? 
If they're an existing customer, what prompted them to come back? These questions (and more) are a great way to identify your customer's goals.
3. Map out multiple touchpoints
Touchpoints are where your customers will have direct interaction with your product. It's divided into three points in time: before, during, and after the sale has been made. 
his is where your customers are actively deciding whether or not to go through with the sale, and if they found the experience satisfying.
4. Identify and fix areas of improvement
Laggy sites, under optimized web pages, unmanned contact points aren't a good look for businesses. Identify, understand, and fix your business's areas of improvement to ensure customer satisfaction.
5. Maintaining the map
As mentioned in this article, you have to maintain the customer journey map. Tweak it to fit your current business goals, adjust it to fit your customers' standards, and so on. Use the map to guide you into achieving your short and long-term goals.