6 key elements towards ecommerce success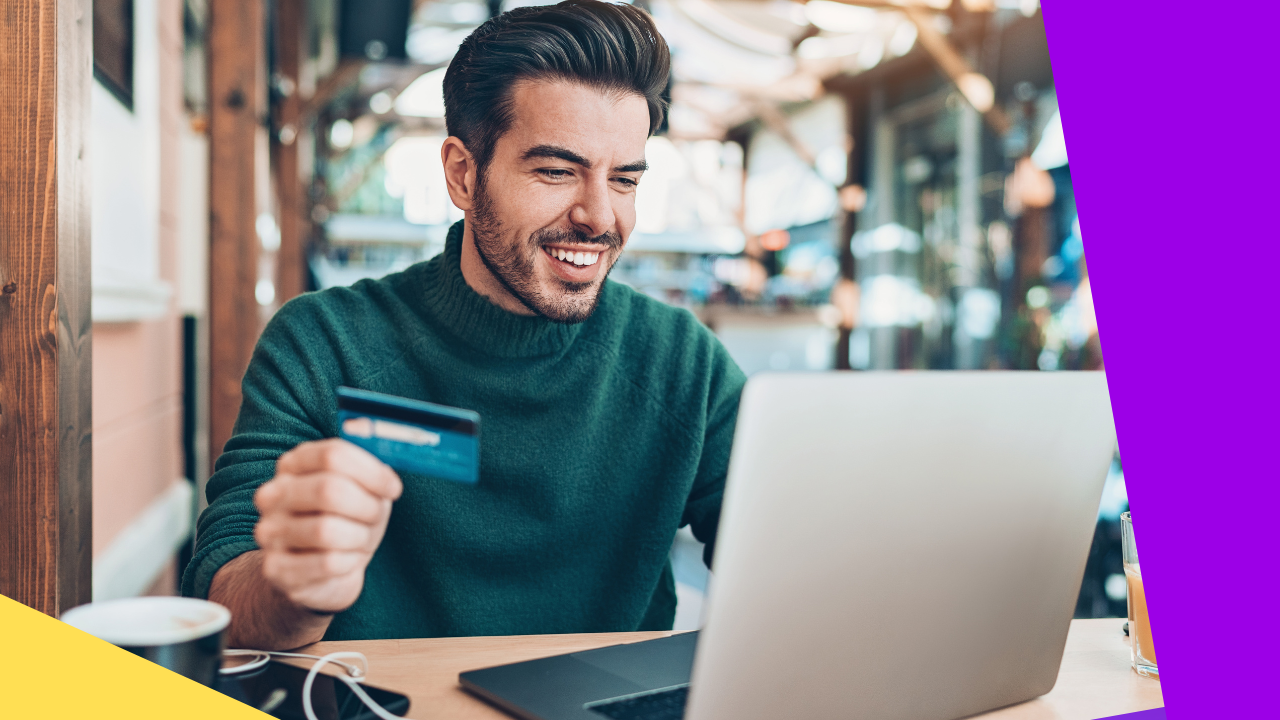 Online purchases have been skyrocketing even before the global pandemic ever happened. Thanks to digital innovations, we can pretty much do any transaction online with ease. Due to the tight competition, businesses are looking for ways to achieve e-commerce success.
As a business owner, your e-commerce serves as an alternative to your physical store. Thus, your e-commerce success will also depend on various factors and features. 
In this article, we'll break down six key elements you need to incorporate into your e-commerce success.
We've also shared five big brands' e-commerce success stories and what lessons you can learn from their online venture. 
Defining e-commerce success
E-commerce or electronic commerce is a platform that enables businesses to showcase and sell their products and services online. 
Your e-commerce site can be a replacement for your brick-and-mortar store. However, there are also business owners who prefer to have both.
Every transaction performed on your e-commerce will require an exchange of funds and data digitally.  
E-commerce can also be used for other purposes, such as ticketing and auctions online. More so, it can also be utilized for the following main models: 
Consumer-to-Consumer (C2C)

Consumer-to-Business (C2B)

Business-to-Consumer (B2C)

Consumer-to-Administration (C2A)

Business-to-Administration (B2A)
A lot of organizations today are thriving in the e-commerce industry as it lets them save on operational costs while earning more revenue. Compared to having your physical store, e-commerce lets you reach a wider audience and demographic.
And, of course, people can shop on your online store anytime and anywhere through the internet.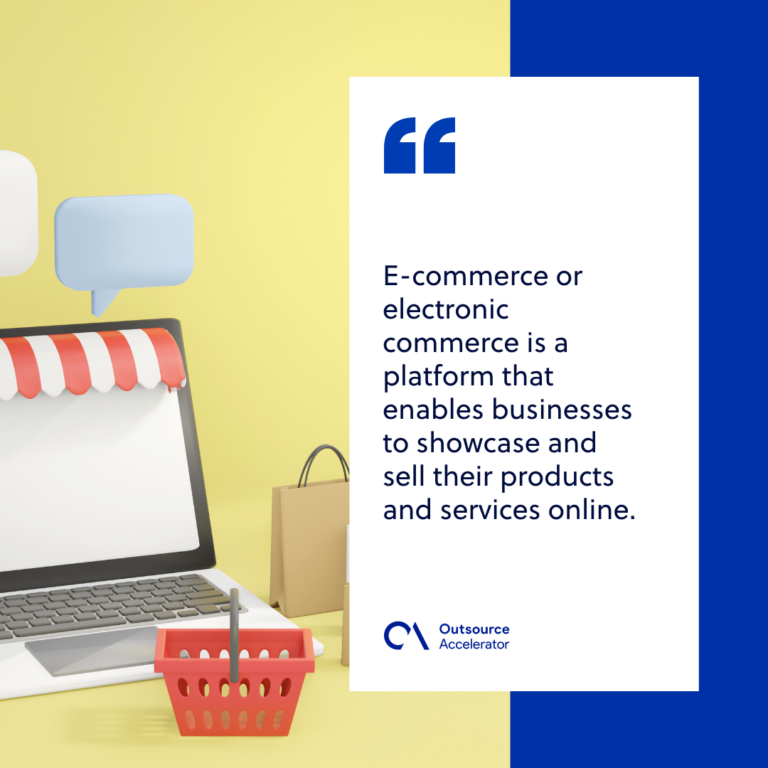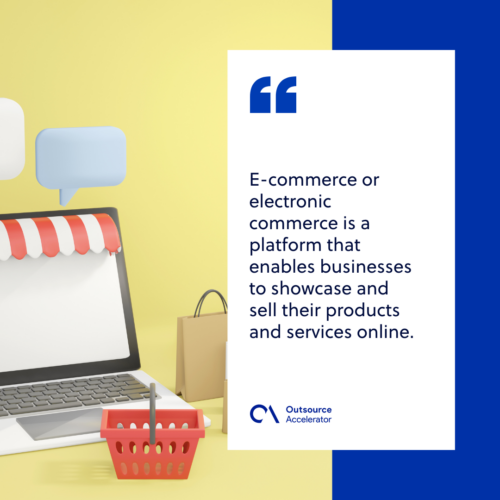 Three e-commerce success stories you can learn from
There are a lot of famous e-commerce websites from people from all over the world who have been buying products or services. Among these online shopping stores are Amazon, eBay, and Sephora. 
But just like any business venture, your e-commerce will also require hard work. Here are three examples of well-known brands and their e-commerce success stories. 
Beardbrand
There are a lot of available beard products available online today. However, what made Beardbrand stand out among other competitors was its branding.
This company used storytelling to build a strong brand and consumer identity. 
Through its "the urban beardsman," the BeardBrand was able to successfully link its customers' real-life experiences to its brand. This tactic has brought in over $120,000 each month during their first year. 
Hello Matcha 
Hello, Matcha is a Matcha green tea line owned by Shopify. Its product team was still able to pull through a successful launch, given its tight budget and little time frame.
The Hello Matcha green tea line was a result of deep research and consumer trends in the current market industry. 
To stand out from the competition, the team focused on its content marketing strategies. Further, they also produced a premium matcha brand and product packaging that supported their marketing strategies.
Shopify's product team was able to generate $900 within three days after the launch. 
5.11 Tactical
5.11 Tactical was already successful by selling through various dealer networks. However, the company still aimed for a wider reach through its direct-to-consumer sales online. 5.11 Tactical was able to reach an annual revenue of $10 million through its e-commerce. 
They were able to achieve this through a mix of email marketing campaigns and print marketing. 
Five keys towards your e-commerce success
Your e-commerce should not only be about having great products. You should also be able to provide an online store that consumers will love to come back to and shop over the internet. 
Your eCommerce success will also depend on the following factors: 
Mobile-first
Most online transactions these days are done through consumers' smartphones or tablets. In the US alone, its overall e-commerce sales are expected to be $740 billion by the year 2023. 
You need to provide your customers with an excellent mobile experience each and every time they visit your e-commerce store. Poor mobile experience will lead to customer loss as they will usually end up leaving your site without browsing through what you offer. 
Credibility
Your customers should be able to trust your e-commerce. During online transactions, your customers will be required to share sensitive information like their credit card, address, and phone number. 
As a responsible business owner, it is essential that you protect all your customers' personal data. Ensure that you have strong data protection and data privacy policies.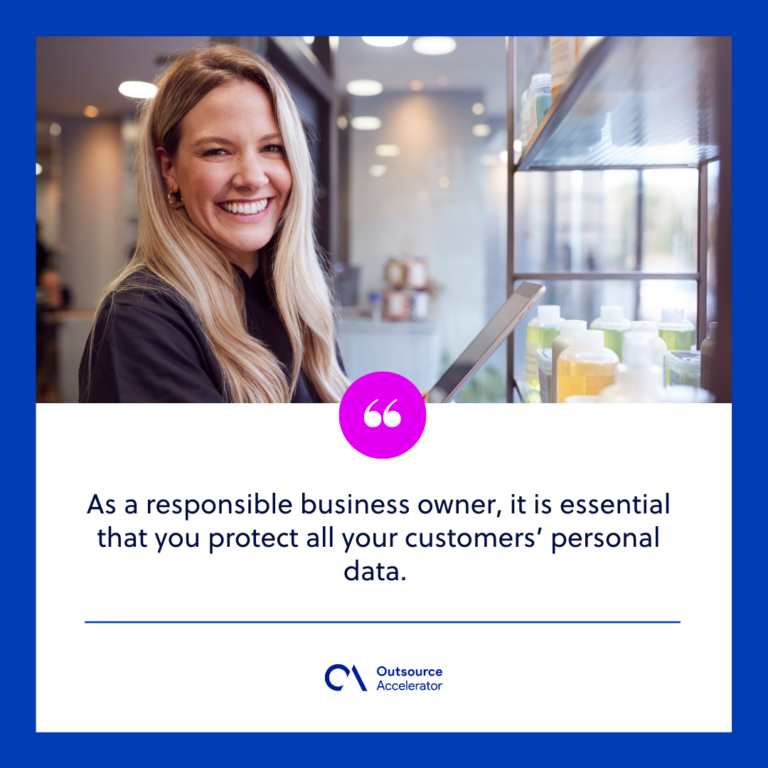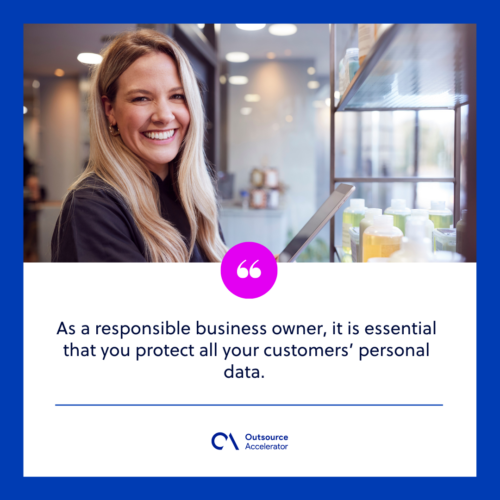 Easy to navigate
You will most likely lose potential customers if they aren't able to find what they are looking for on your website. Your customers should be able to easily find what they are looking for.
Start by having a clear menu bar with your products divided into different categories and subcategories. 
Customer service and customer review
Your e-commerce website allows your business to operate for twenty-four hours. With that, your customers will usually need support in terms of pre-sale and post-sale customer service.
Excellent customer service is crucial to your e-commerce success.
Partnering with an outsourcing firm like Peak Support allows you to continuously provide 24/7 support to your customers even during off-hours.
On top of that, customer reviews is one of the most authentic and effective ways to promote your brand. Remember that customers trust what other people think of your products and services. 
Seamless check-out
Your customers should be able to have an easy and fast checkout experience. This will help you avoid customers that often end up abandoning their online shopping carts. 
Some e-commerce may still prefer to have consumers register first before allowing checkout. However, you may also consider having a "guest checkout option" on your website. 
Your e-commerce site should also provide an omnichannel customer experience. Through this, you allow consumers to complete their purchases across different digital platforms without having them restart the entire process.