How to get high-quality B2B sales leads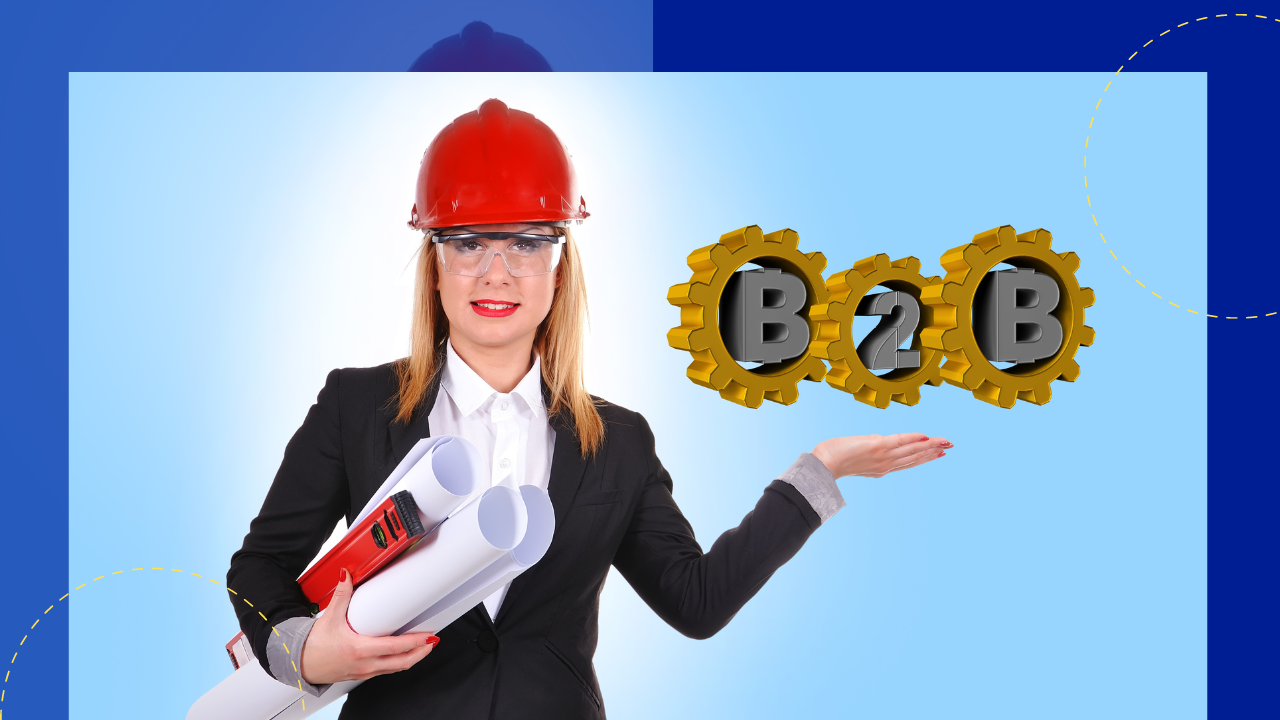 How to get high-quality B2B sales leads
When it comes to any business, sales are supposed to go nowhere but up. Anyone from the industry would want to see an arrow going up from their sales report. It's one reason why sales teams are doing their best to win as many clients as possible.
Speaking of increasing sales for the team, generating leads is where a B2B marketer focuses more. The more they generate B2B sales leads, the merrier. However, one inevitable part of playing with a small to mid-size market is the struggle to produce qualified leads. EB Call Center, a leading outsourcing supplier, shares how to generate high-quality B2B leads.
One main reason why aiming for a qualified B2B lead generation is a struggle for marketers is that they have a weak understanding of the nuances of marketing their services and products. When a sale becomes more complex, producing solid leads becomes more difficult too. On the bright side, there's nothing a persistent marketer wouldn't do for the sake of their sales team, no matter how uneasy it can be, to turn each lead into a paying customer.
Nowadays, there are vast techniques and solutions for producing sales leads for B2B companies. As a B2B company owner, you shouldn't just aim to generate more leads. You should also make sure you get high-quality ones. The higher quality you get in, the better overall results are to come.
If you want to know more about getting high-quality B2B sales leads, you should consider the following:
Utilize multiple marketing channels, but focus on the ones that suit your niche
Marketing Channels are crucial when it comes to producing quality B2B leads. Utilize as many as you can. There are more chances for products or services to be recognized. On the other hand, you also have to keep in mind that you need to focus more on the best channels that are suitable for your niche since quality still beats quantity.
Aim for efficiency: consider outsourced lead generation.
If you want more effective results in generating leads, you should consider outsourced lead generation. If you can get a third-party team that's way cheaper than managing a single internal employee for sales, go and get one. Moreover, the best side of working with third-party specialists is their ability to deliver excellent and quick results with nominal investment and training.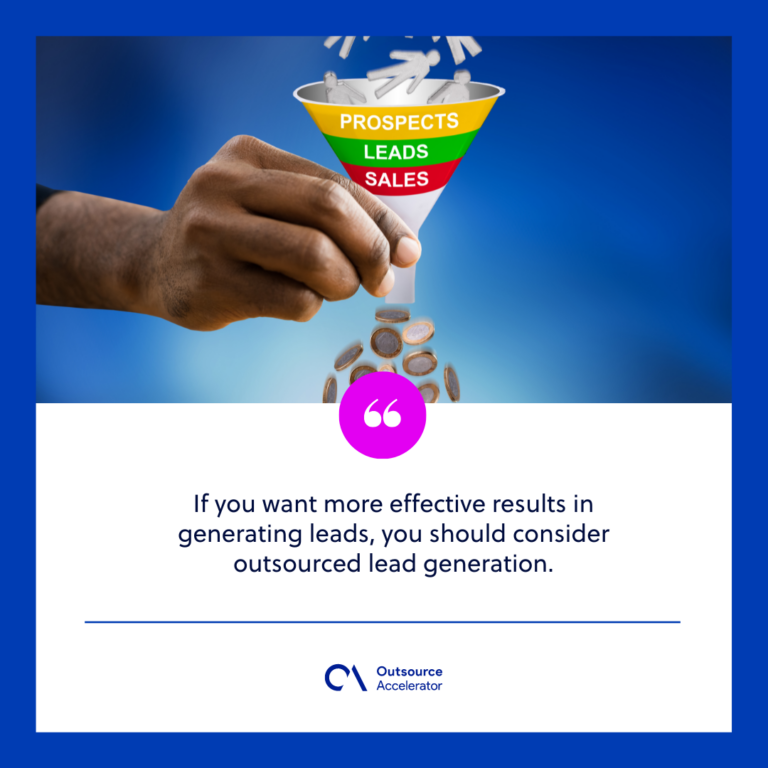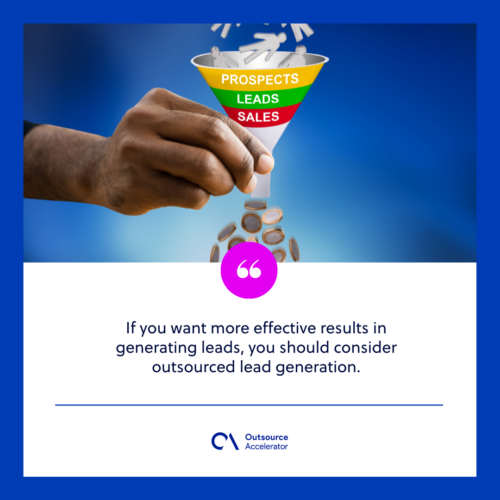 Reward loyal customers for stronger relationships
If employees yearn for a reward for their loyalty, so do customers. Show how you value them by preparing a reward program that will make your relationships grow further. Loyal customers are known to be the best marketers without you even knowing it. They can market your brand for free through testimonials, word-of-mouth, events, and recommendations on their social media accounts, and this is one reason why you should plan for their rewards too.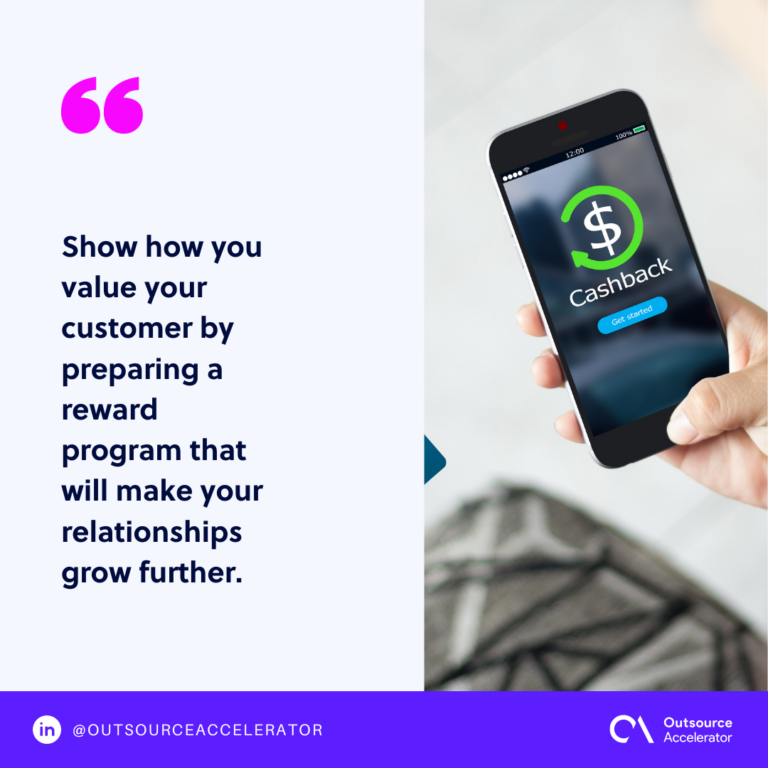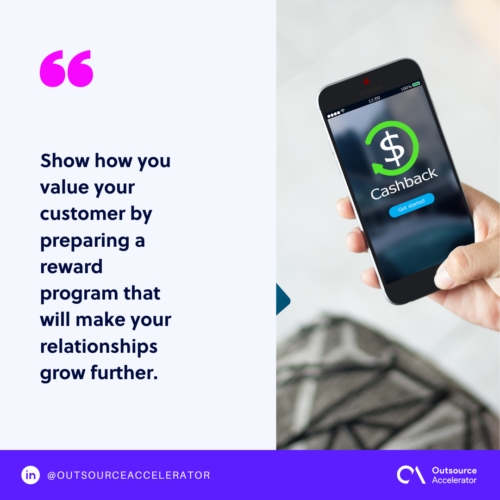 Invest in your brand reputation online and offline for increased customer confidence
Marketing is more accessible with the help of technology. As long as a person has a social media account, there's indeed a way for him or her to see what you have to offer. It's crucial to establish your website and social media accounts to keep in your that a vast number of people are using the internet every day.
Aside from investing in online marketing, some people still buy into traditional advertising, such as posting your products or services on signages, brochures and billboards, booths at industry events, and also via sponsorships. It's essential to blend offline and online marketing channels because it further maximizes the exposure of your products or services.
Explore B2B telemarketing and what makes it crucial
B2B telemarketing is one way to maintain your company's profitability, and this is what makes it crucial for any company. Others may call it old-fashioned, but if you want high-quality sales leads, you should engage more with customers via telephone to build rapport. Clients want to hear from you to know how willing you are to win them. Outsourcing B2B telemarketing companies is an excellent option because of its effectiveness and affordability.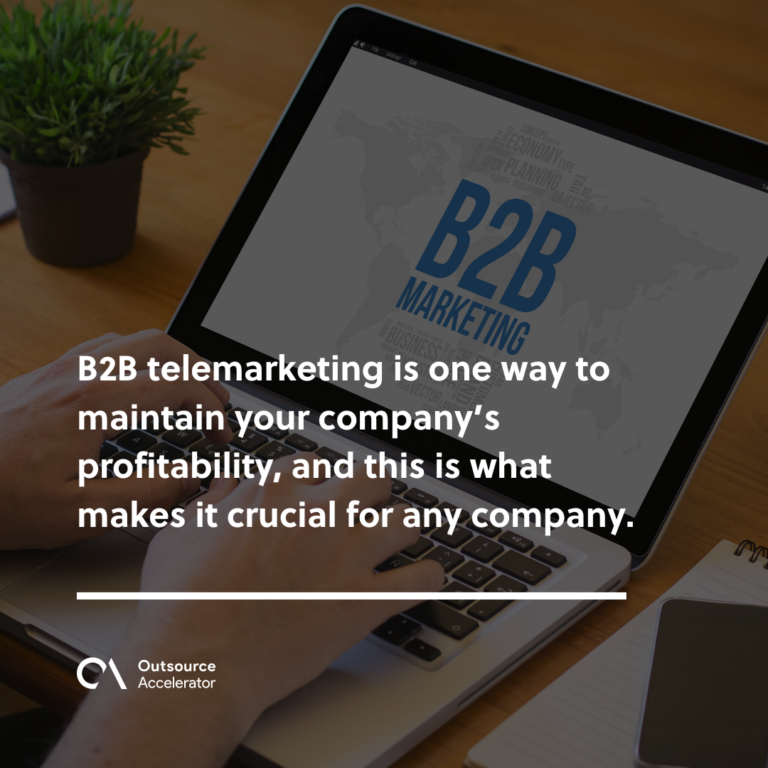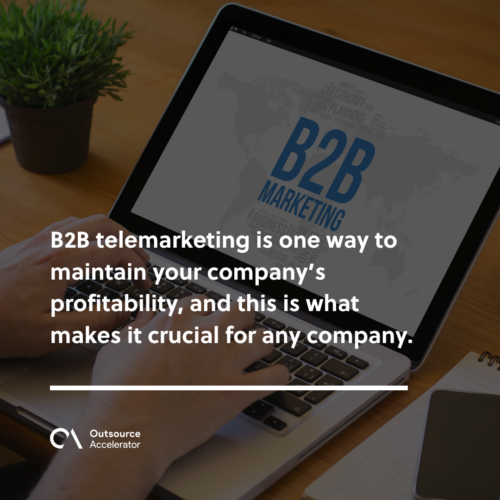 Focus on developing your services through B2B appointment setting
If you're trying to win a client, sending a copy of your products or services brochure is not enough. To really impress your clients, you should focus on a B2B appointment setting, as this will make it easier to communicate with potential clients regarding their queries and concerns. If you were to meet your clients in person, you would get a higher chance of getting high-quality leads.
There's no easy way to generate a qualified sales lead, especially in the B2B field. If you're aiming to generate high-quality sales leads, you should divert your focus to improving and maintaining the following from this checklist. You can reach out to EB Call Center if you have any questions about your B2B sales generation processes.