How to use remarketing effectively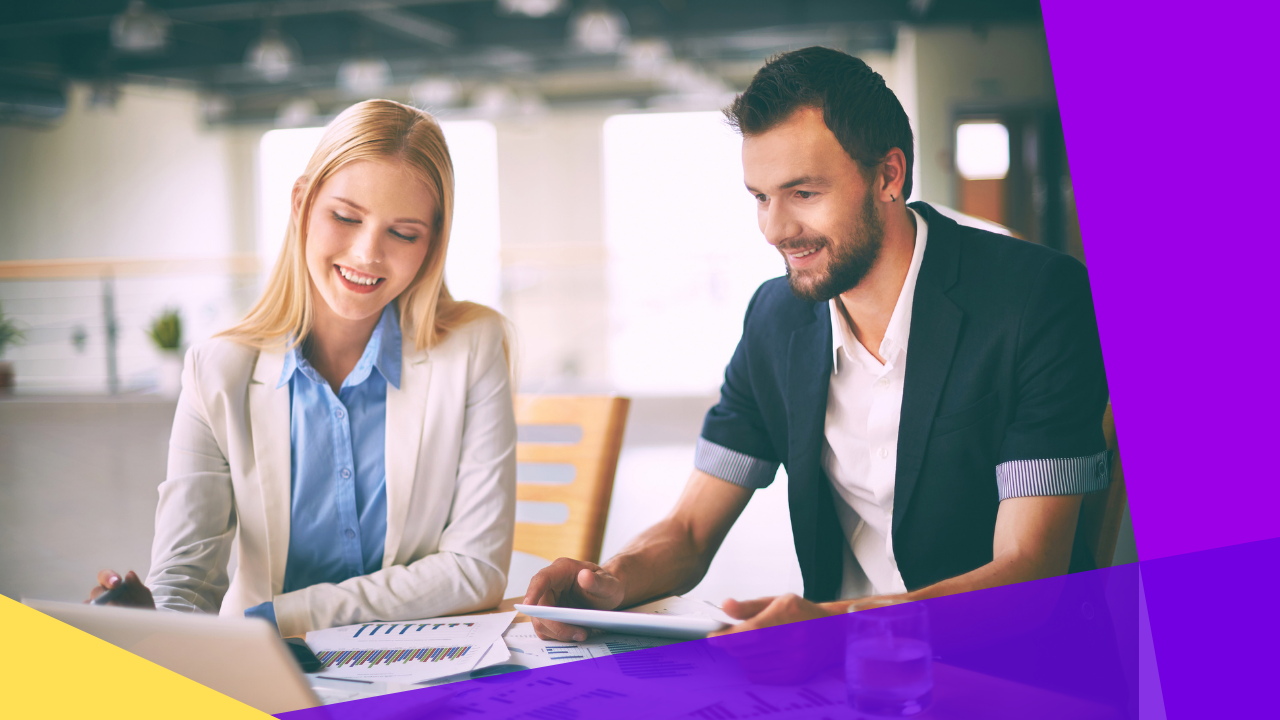 Is a remarketing strategy worth the effort and expense? If done correctly, customer retention and engagement will surely improve. 
Remarketing is the most cost-effective advertising approach for various businesses. Learn more about it and the best strategies in this guide.
What does remarketing mean?
Remarketing is a dynamic method of retargeting customers to businesses. It is the practice of engaging users who have already viewed or taken an interest in your website. This way, you may remind them about their previous interactions with you even when they browse other websites.
Often interchanged, the terms retargeting and remarketing have a slight distinction. Retargeting uses paid ads, while remarketing usually employs email to re-engage previous customers. Nonetheless, these two concepts work hand in hand in generating new leads.
Advantages of remarketing 
A wide range of businesses use remarketing to boost their sales significantly. Here are the benefits of using remarking to your business:
Target the right audience
Remarketing is a powerful tool to target customers based on their previous actions. Delivering specific messages through remarketing is an effective way to target them.  
For example, marketers display advertisements or text ads to reach a specific niche. It's necessary to influence visitors based on specific activities they've taken while on a brand's site.
Boost brand recognition
Remarketing is a great way to keep your brand in the minds of potential customers. By remarketing and re-displaying ads, they may recall a previously seen message on the company's website later.
This approach is used by over 42% of organizations to increase their brand awareness and recognition online.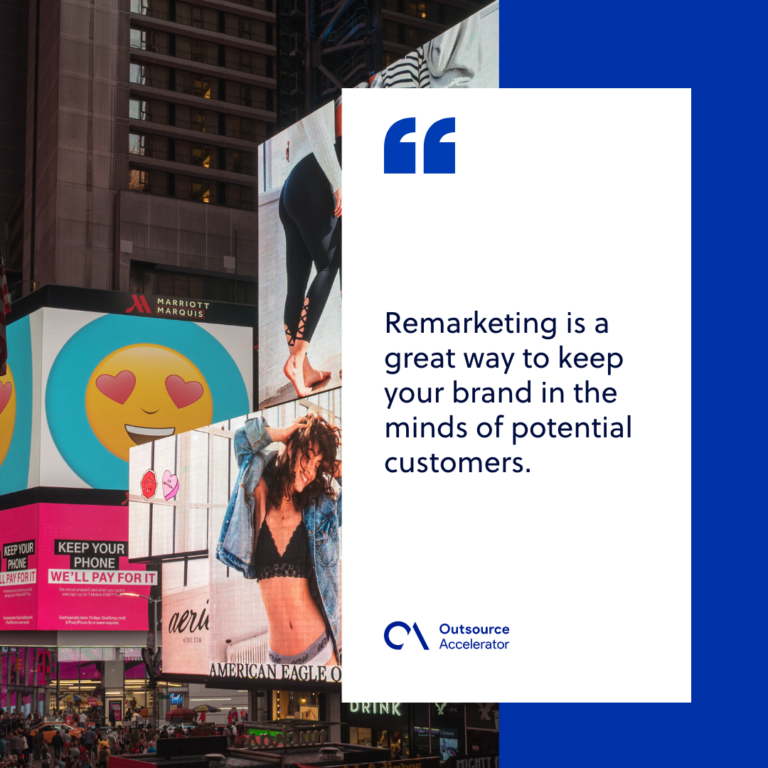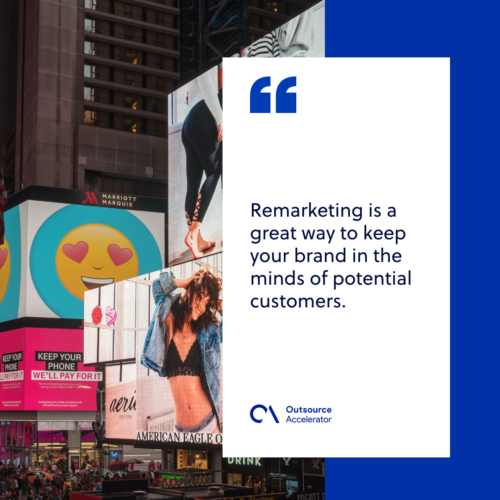 Minimize the loss of leads
Remarketing can re-engage customers who have left a website. For every prospect that abandons the buying process, there is another opportunity to pull them back. 
Combining SEO, social recommendations, and regular advertisements with remarketing can attract customers and minimize the loss of leads. 
Increase conversion rate
Aside from retargeting advertisements like Facebook ads, specially crafted email reminders  may be used by e-commerce businesses to encourage customers back to their site and to complete their purchases. It is also a very effective strategy for greater conversion rates.
Examples of remarketing
Remarketing is a popular strategy for many businesses, especially for big brands. Here are three examples of effective strategies that you can consider for your business:
Airbnb
Airbnb is a popular web-based service that allows people to post and rent out their spare rooms in the local area. 
Part of the remarketing strategy of Airbnb is retargeting social media ads to re-engage visitors and persuade them to book on their website again.
The company uses the visitors' browsing history as their reference to remarket ads for social media users who have shown an interest in their service.
Booking.com
Booking.com is a global travel agency that works online, linking consumers to homestays, flights, hotels, car rentals, and other travel services.
The company employs banner advertising that emphasizes a fantastic offer requiring the audience to act quickly.
For example, the travel agency uses the data collected from website visitors to sell off last-minute tickets and hotels at low costs because it knows which customers typically purchase rooms in which cities.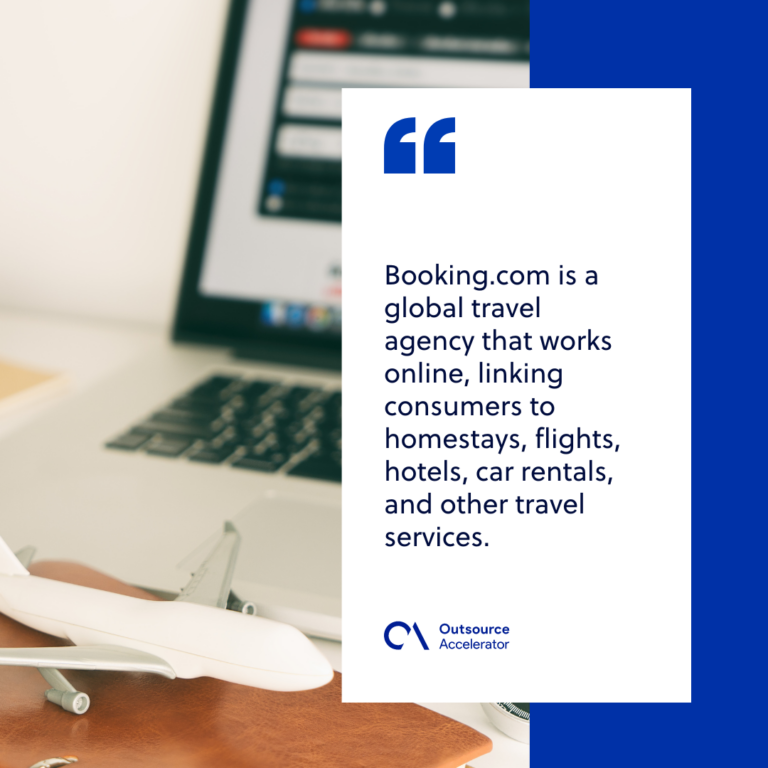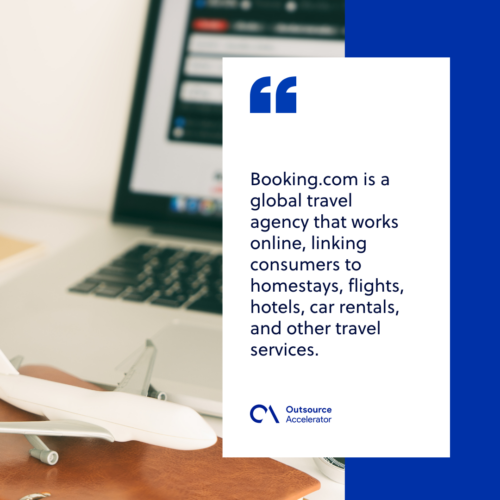 Spotify
Spotify is a company that offers online audio and video streaming services. The company uses traditional display remarketing to show advertisements to customers who have previously visited their website.
Spotify employs retargeting advertisements as their remarketing strategy to reach customers who haven't upgraded to the premium service. Additionally, they provide a free trial to help people overcome the barrier of signing up.
Best practices for remarketing campaigns
A dynamic and effective remarketing is not just displaying your ads to your visitors. It's about showing content tailored to their interests. 
Here are the best practices to design effective remarketing campaigns.
Track your remarketing campaigns in Google Analytics
You can enhance conversions by using Google Analytics to re-engage the right audience across the web. The segmentation features of Google Analytics enable the creation of custom list categories, allowing you to display just the most relevant content to your users.
Filter your visitors
It's crucial to keep track of how long visitors spend on your site while developing a remarketing list. The longer someone spends on your website, the more likely they become a customer.
Filtering your visitors will save time and money. Don't spend too much time with people who are less likely to take action or convert.
Create custom-tailored landing pages
It's easier to determine what to include in a landing page once you already know where they've been on your website. Visitors who have viewed the important information on the landing pages, such as price or item descriptions, are more likely to become customers.