How can social media marketing help your start-up?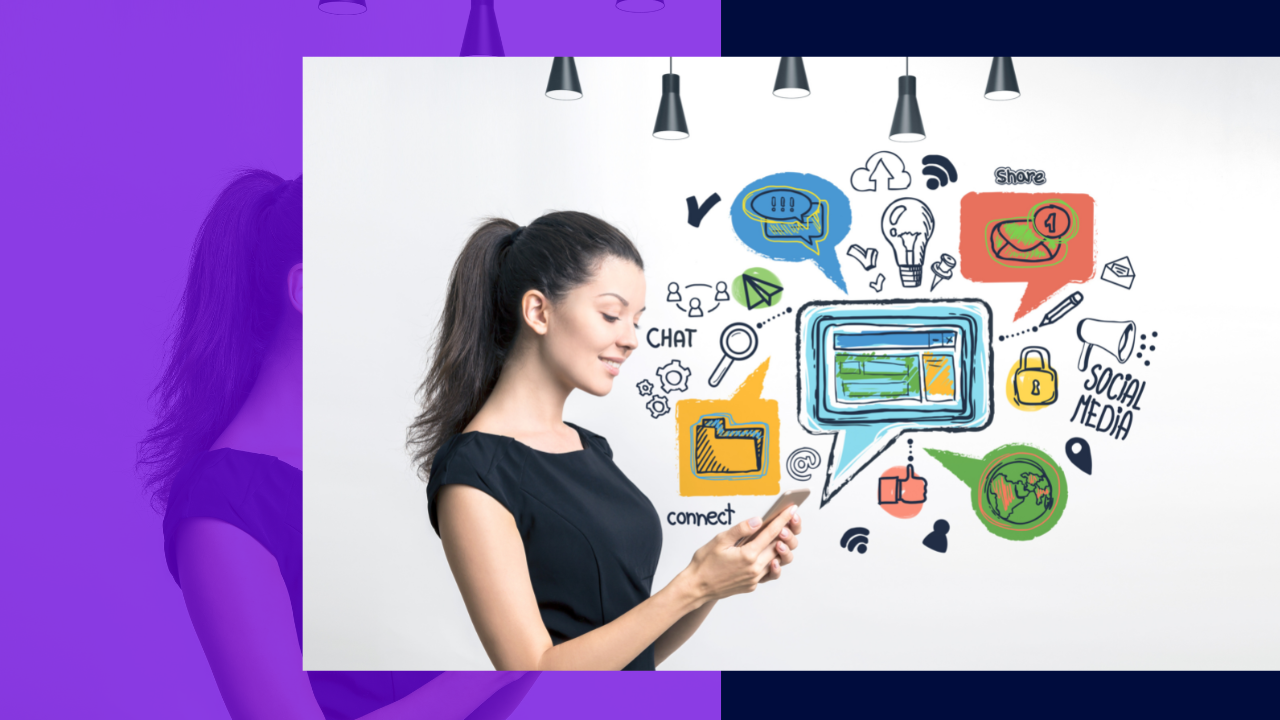 Social media marketing allows small businesses and start-ups to interact with a close-knit community of prospective customers. It has become a common ground that connects everyone across various locations.
Through the years, social media has become a go-to marketing strategy for different brands. With over three billion active social media users worldwide, it is safe to say that marketers are utilizing this approach to deliver great results.
Social media marketing explanation
Social media marketing refers to a business strategy that uses social media platforms to advertise and market a company's products and services. It allows corporations to engage with their existing customers and reach new ones easily.
Popular websites such as Facebook, Twitter, and Instagram are commonly used for social media marketing. They offer data analytics tools that marketers can use to track the success of their campaigns and efforts.
Additionally, through social media, you can see the detailed geographical, demographic, and personal information of users. In turn, marketing teams can create posts according to this information to resonate well with their clients.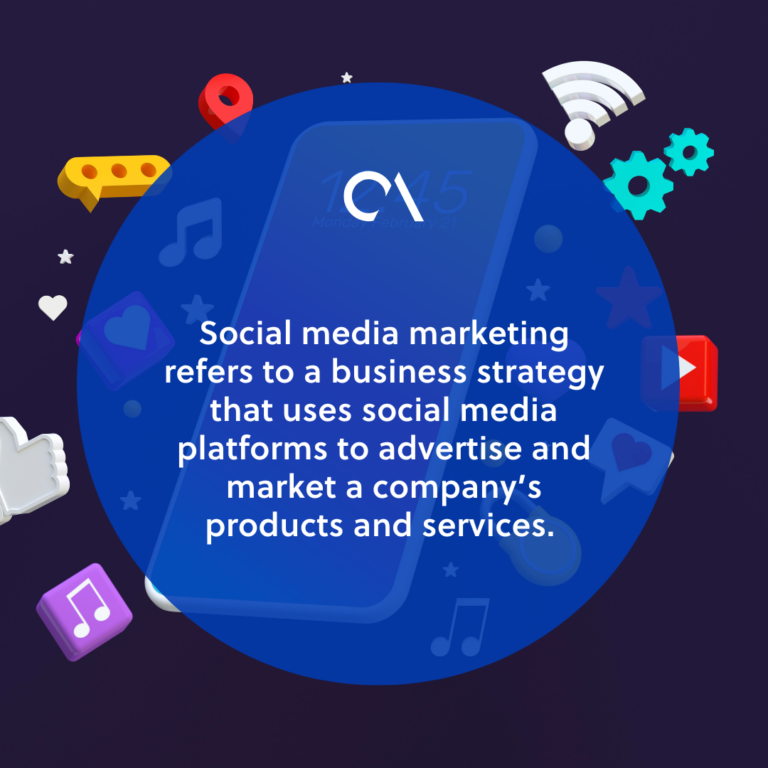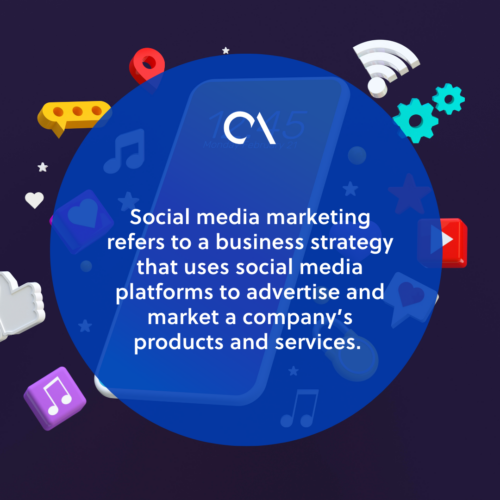 Benefits of social media marketing on small businesses
Taking advantage of social media for your marketing strategy can help develop your business to grow quickly and efficiently. It offers several advantages for your start-up to compete with bigger brands.
Here are some benefits social media marketing can provide for your small business:
Brand awareness generation
Social media platforms make it easier for your clients to find and connect with your business. Due to this, you can present details about your company to millions of your users in a quick and cost-efficient manner. 
This could mean additional sign-ups for your services and offerings and higher conversion rates on your marketing campaigns. By engaging with them, you are more likely to generate customer retention, brand awareness, and loyalty.
Content sharing
It was a challenge in the past for a company's content to reach their customers in the shortest possible time. With social media, all you need to do is to create a post on your social media accounts for your clients to see.
Sharing your content on social media is faster and easier.  Moreover, platforms like Facebook and Twitter allow you to use a geo targeting tool to effectively send your message out to a specific audience based on their location.
Marketing your products and services
Social media can also be used to directly market your products and services online. With its convenient and inexpensive nature, you can reach billions of active users in just a few hours.
Websites can now also retarget ads offered by social media platforms like Facebook and Instagram. Retargeting ads help you advertise your offerings to your prime audience directly. 
Widens your audience reach
Social media can help widen your audience reach through regular interaction and timely customer service. It is a two-way channel where you have the opportunity to enrich your relationships with customers.
This kind of dialogue between brands and shoppers is something a traditional type of advertising cannot achieve. It gives you a chance to communicate with your customers before, during, and after their purchase. 
Increasing site traffic
If you have an official website for your products and services, you can take advantage of social media to direct traffic to your private platforms. That way, you don't have to rely solely on being found on search engines.
Social media can be used as a major source of the traffic to your website. The larger your presence is, the more you can depend on social media for steady traffic to your site.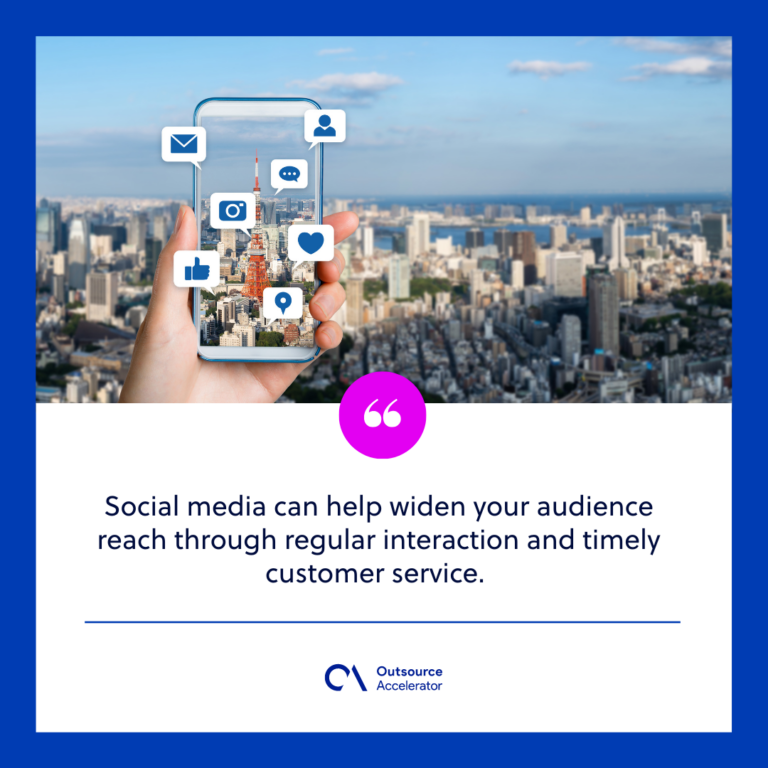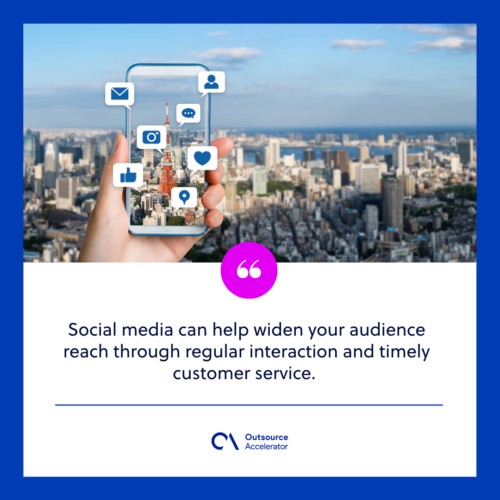 Boost your social media marketing strategy with Helpware
Social media marketing is an excellent business strategy that helps companies gain a large following of customers easily. The crucial part is in choosing the right partner to help you in utilizing social media networks for your campaigns. 
Helpware is the perfect partner to help you with your digital marketing campaigns. They provide a dedicated marketing team that brings data-driven solutions for small and medium-sized enterprises, companies, and startups worldwide.
With numerous locations worldwide, Helpware provides resources in all marketing spheres to fit your business needs and goals.
Get started on your new social media marketing strategy! Contact Helpware now.