SixEleven BPO: Your trusted back office staff provider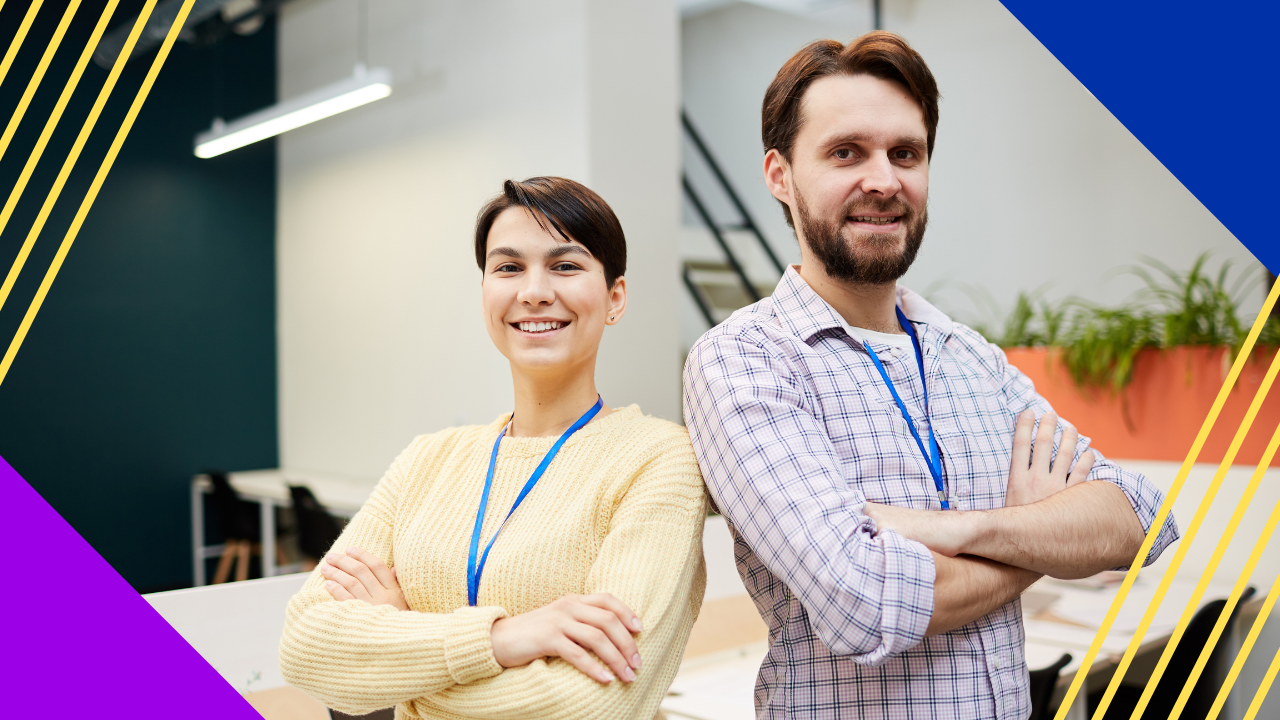 SixEleven BPO Your trusted back office staff provider
Back office staff
The back office is part of a business function that isn't client-facing, as opposed to "front office" roles. Your back office staff performs administrative tasks and other roles that don't necessarily directly generate profit for the company but roles that are crucial in providing efficient support to the company's front office as well as its customers.
Your back office staff is responsible for ensuring that business functions run smoothly and efficiently. Some back office functions include:
Technical support services

Email and chat support

Customer support services

Data entry

Helpdesk services

Telemarketing

Recruiting

Bookkeeping and payroll

Research
Importance of back office staff and operations
Back office workers are the unsung heroes and backbones of the company. Aside from making sure that operations run smoothly, they also ensure that the company's front office staff is focused on their core responsibilities – which directly contributes to the business' growth and development.
Further, back office support staff is responsible for keeping the company's confidential data and information secure and properly maintained. Recruitment is also part of a company's back office, and it's responsible for hiring top-notch and competent employees to work for the company.
Moreover, your back office staff sets the company up for success. Hiring inefficient and inexperienced back office staff can ruin the company's balance and day-to-day operations.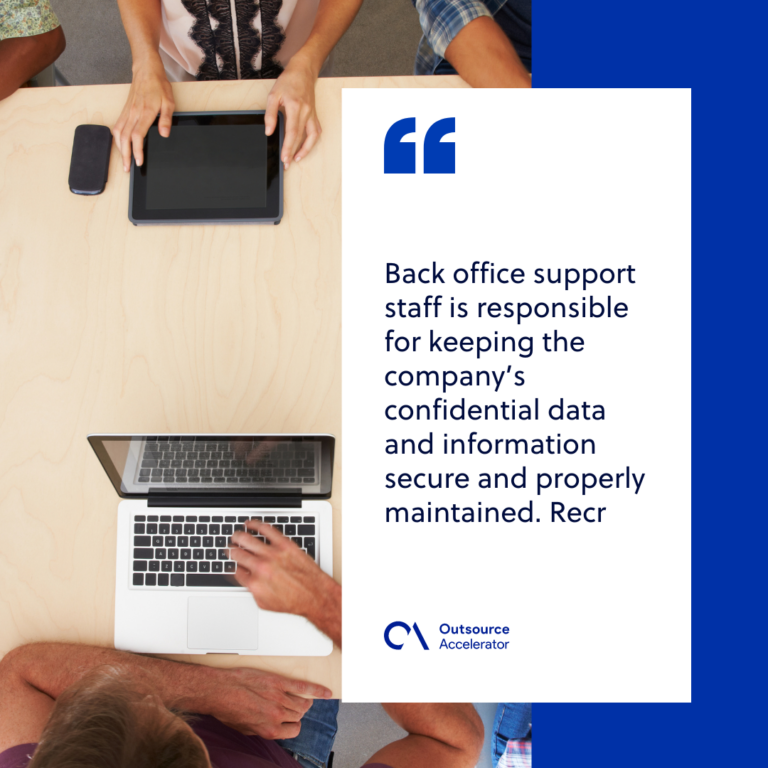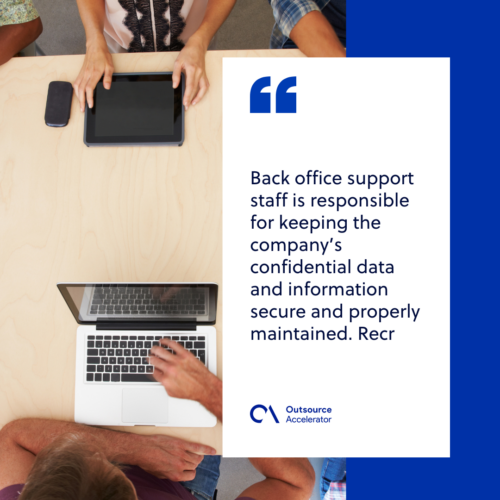 Outsourcing your back office functions
People underestimate back-office support services just because they're not client-facing. However, what people don't know is that the back office plays a very significant role in making sure that the operations are running smoothly while customers' needs are catered to. In addition, they also help in improving customer retention, raise brand awareness, and bettering the customer experience.
These tasks can seem A LOT, and it can be pretty overwhelming, especially for small to medium-sized enterprises. One strategy that businesses have proven effective over the years is outsourcing their back office staff. 
Businesses of all sizes have learned to seek the services of trusted offshore Business Process Outsourcing (BPO) companies to help hire competent and dedicated back-office support staff. This way, they do not need to worry about recruiting and supervising back office staff's day-to-day operations.
In addition, companies outsource their back office operations for the following reasons:
Offshore outsourcing helps them save up to 70% on labor costs;

Companies get access to world-class back-office employees;

Core teams can focus on their core operations;

BPO companies guarantee proficiency and access to a wide pool of dedicated talent.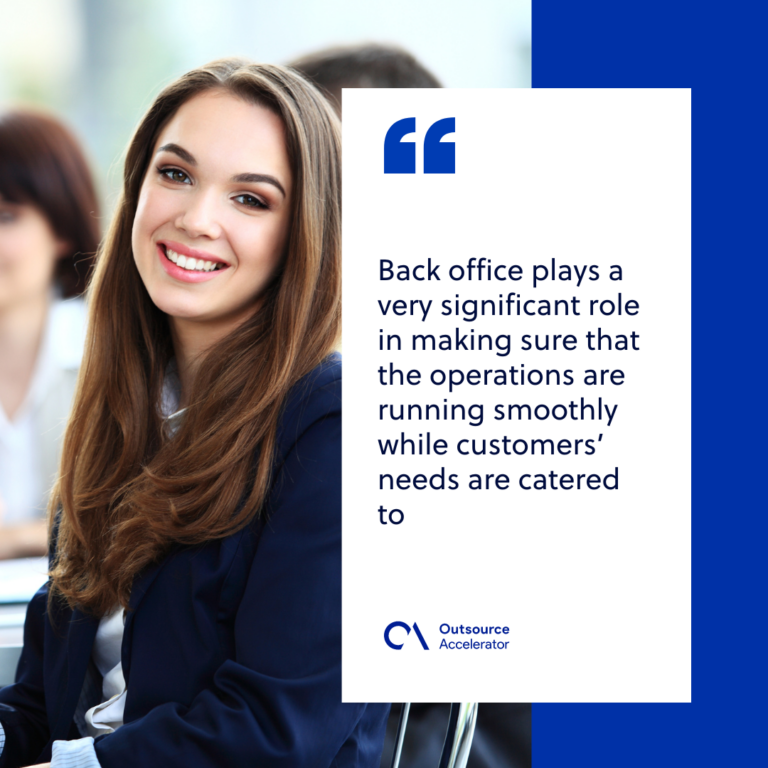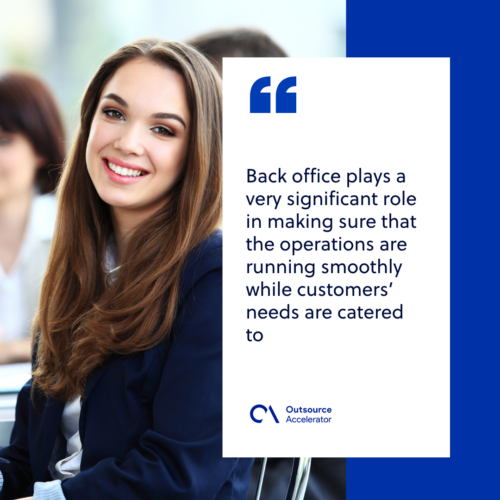 Why choose SixEleven BPO
SixEleven BPO is the first Davao-Based solution-oriented contact center. Operating for around 15 years now, the company specializes in providing high-quality back-office services, including customer and technical support, data entry, chat support, telemarketing, and more.
As a reliable and trusted service provider, SixEleven promises increased productivity and efficiency for your staff, which will result in greatly enhanced performance for your organization. The firm also offers flexibility in management and staffing – meaning they can customize solutions depending on your business needs.
With SixEleven, a wide pool of diverse, educated, and proficient professionals are waiting for you, ready to work for your company. In terms of pricing packages, the firm offers customizable and scalable solutions. In fact, you can get a free quote when you visit their website!
Further, you may also visit SixEleven BPO's website for more information regarding their services and other offerings. Remember that your choice of outsourcing provider can dictate your offshoring experience. Choose a trusted BPO company like SixEleven.