Duties of a virtual assistant: How can they help your business?
Last updated: November 23, 2020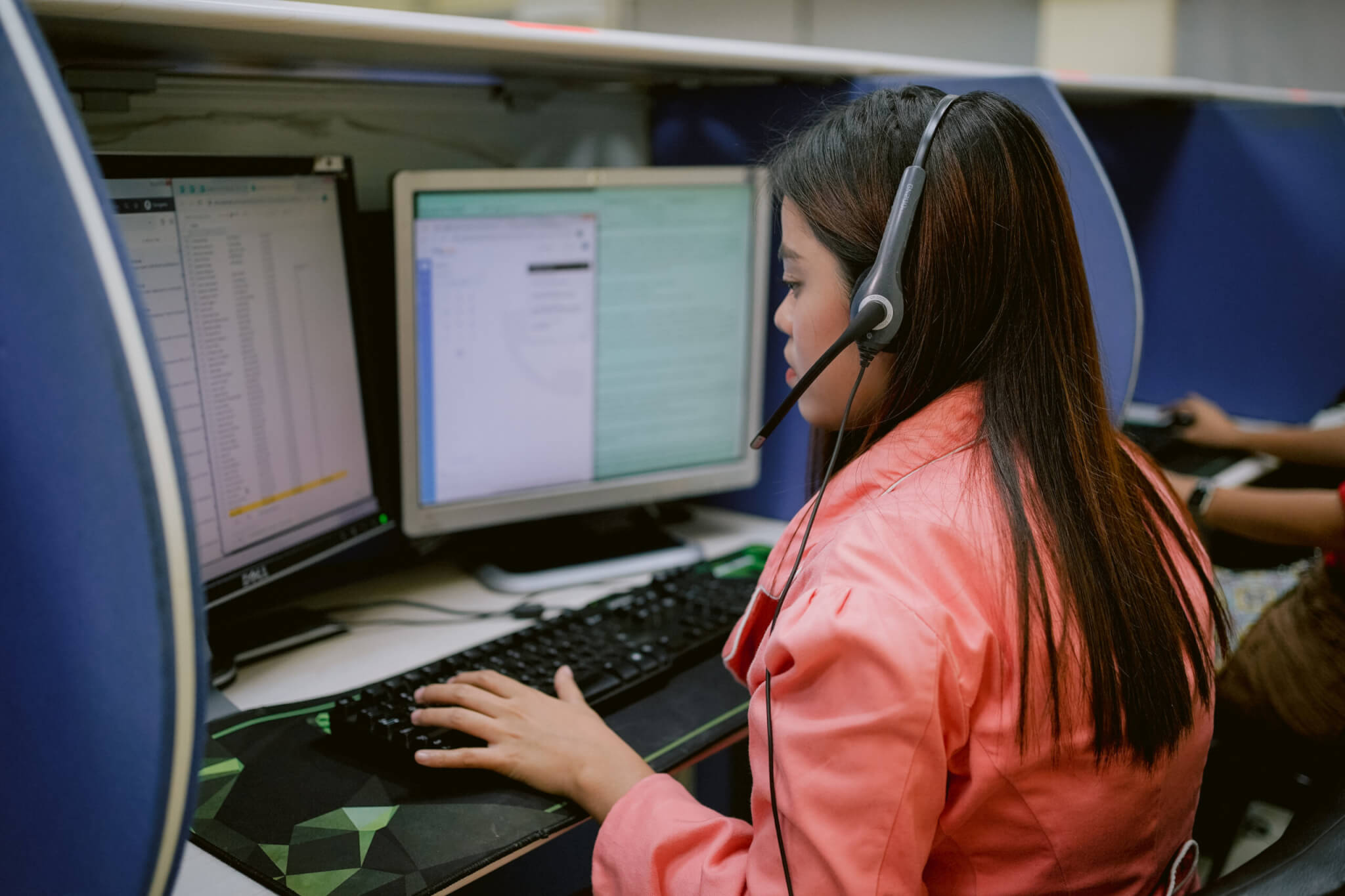 Whether you're a solopreneur or a business owner who is managing a small to medium-sized enterprise, you know that it's impossible to do EVERYTHING on your own. It can be a little tough to seek some assistance. But little did you know that seeking help could actually be the best business decision you'll ever make, especially in the early stages of your growing company.
What is a virtual assistant?
A virtual assistant ("VA") is an independent contractor and remote worker who performs administrative services to clients. Most VAs are freelancers or remote employees who work from home. However, there are also VAs who are outsourced from a business process outsourcing (BPO) provider. These VAs perform their responsibilities on the BPO company's physical office.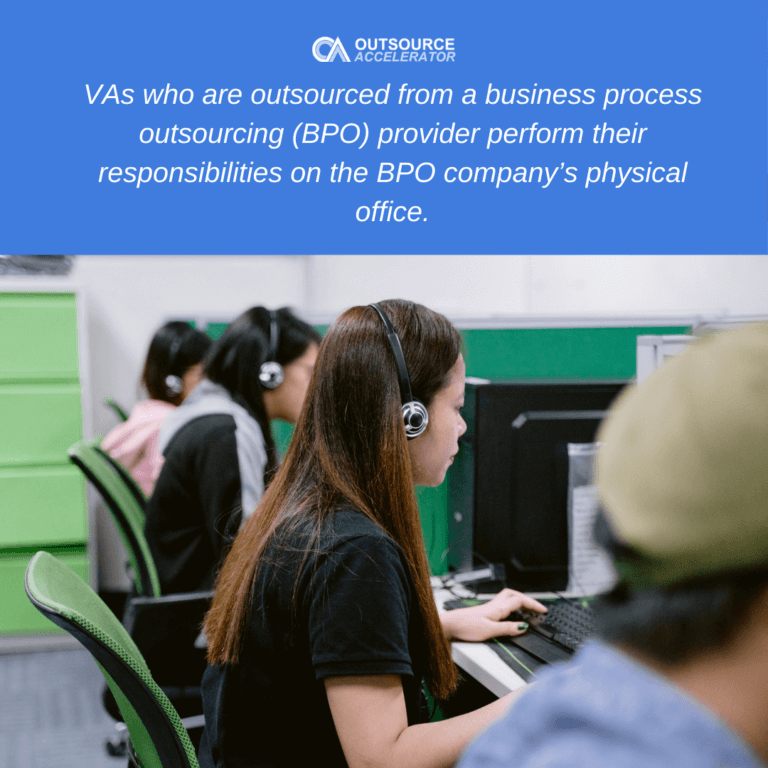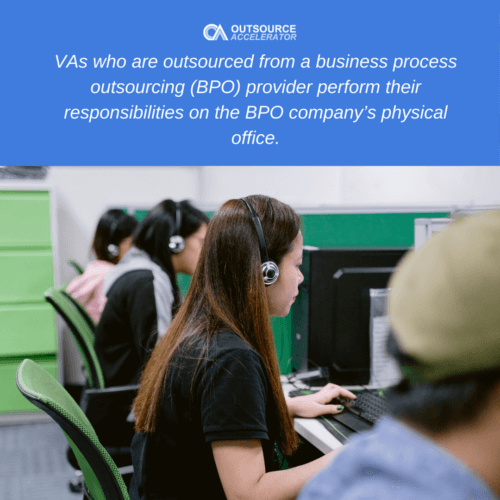 Duties of a virtual assistant
Virtual assistants' responsibilities are not limited to clerical work and data entry. In fact, they can do virtually anything.
You can delegate the following duties and responsibilities to your VA:
Customer support

Graphic design

Social media management

Website design

Transcription

Lead generation

Photo and video editing

Content writing

Project management

Appointment setting

Calendar management and travel arrangements
Of course, the specific duties of your VA will still depend on your business' needs and the agreed upon contract.
Why you need a virtual assistant
Almost every business owner has benefitted from the services of a virtual assistant. Find out the different ways how a VA can help you and your business:
Day-to-day operations will be more convenient because there is now someone in charge of the administrative tasks.

Core employees can focus on their main responsibilities. They won't be distracted by tedious tasks like data entry, scheduling appointments, engaging with social media followers, and more.

You can save more money in hiring a remote worker. Also, there is no need to worry about employees' office space, equipment, and training materials.
How to hire a virtual assistant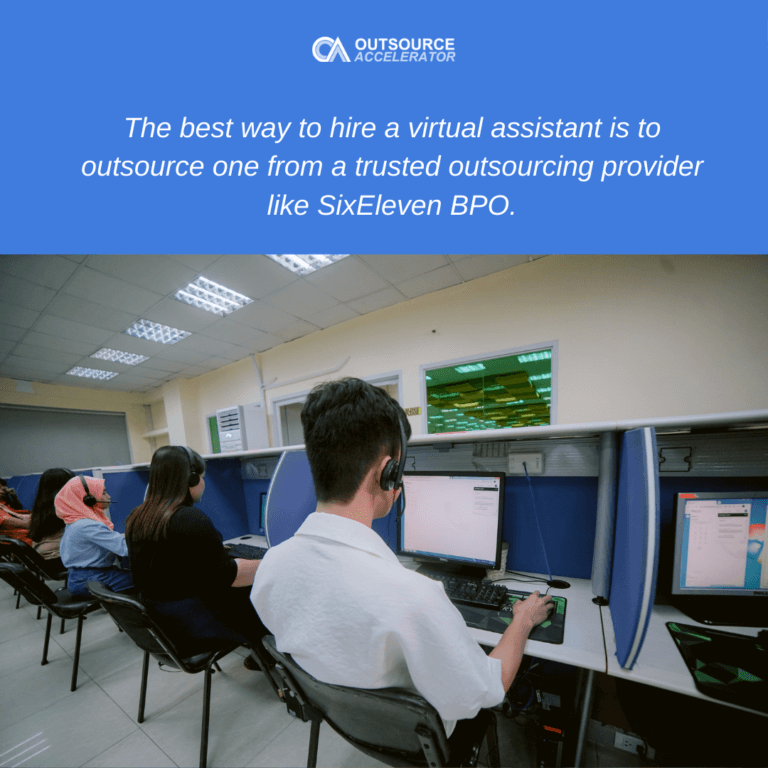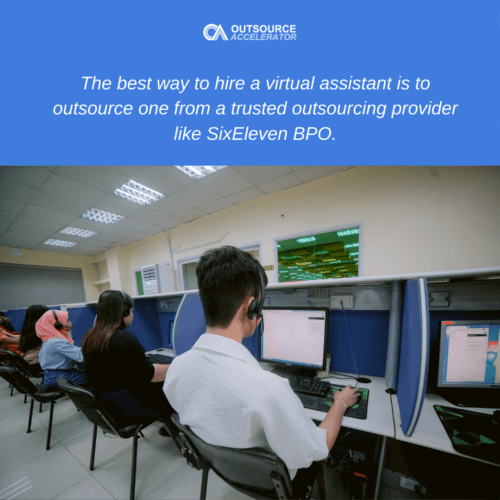 The best way to hire a virtual assistant is to outsource one from your trusted outsourcing provider. SixEleven BPO is one of Philippines' leading BPO companies that can help you find the perfect VA for you and your business. It is the first Davao-based solution-oriented contact center. In addition, it provides an unparalleled class of service, and boasts over 15 years of business expertise.
From recruitment, onboarding, training, and every day supervision of your VA, SixEleven can take care of finding the perfect and dedicated VA for you at a cost-effective pricing. SixEleven will make sure that you're going to get the best value out of your investment.
To get a free quote from SixEleven, visit their website here.