Remote employee and company management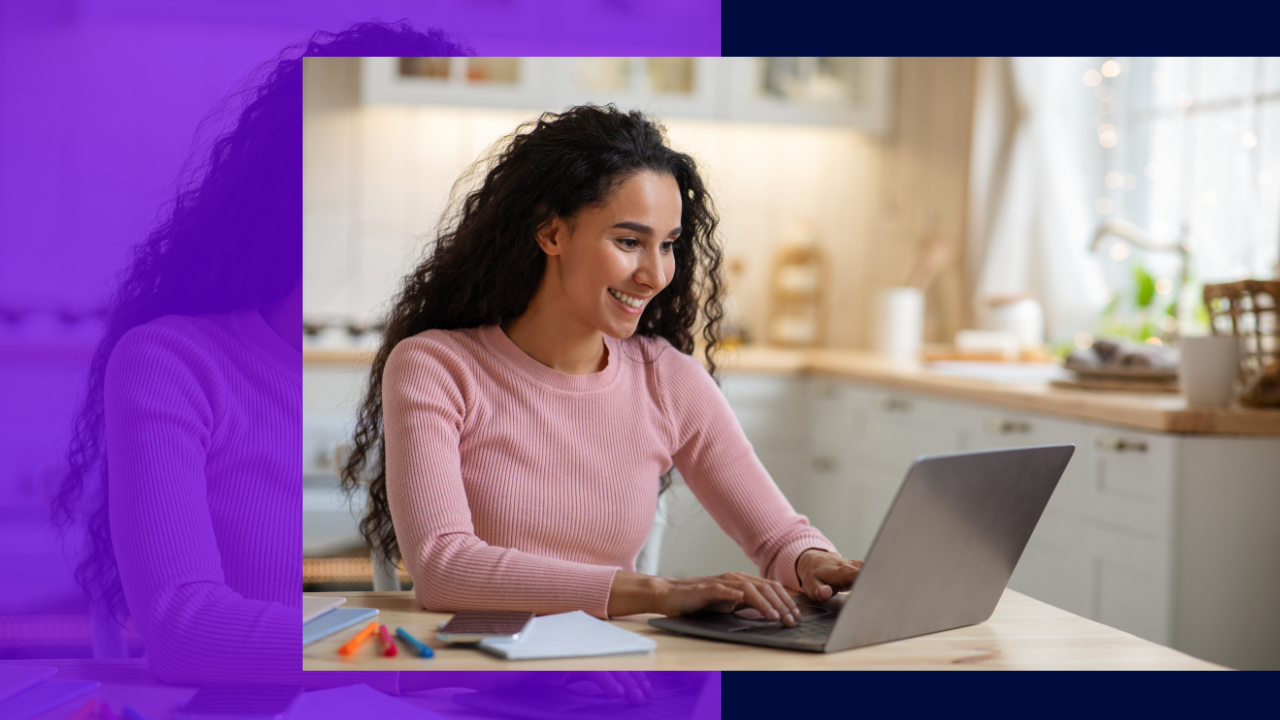 Remote work is more than just a trend. Per Global Workplace Analytics, work-at-home has increased by 173% since 2005. It has helped other companies fill up their employment needs and can help more small businesses, too.
Managing remote employees, whether through remote work sites or business process outsourcing, becomes a lot easier with the help of technology. Even Fortune 1000 companies are improving their spaces to give way to remote teams.
Learn more about remote employees and the ways to properly manage them in this article.
What is a remote employee?
A remote employee is an employee that renders work outside of the office. They may be located at their home, a coffee shop, or a coworking space in the same or different city or country with a different time zone.
Depending on the agreement between the employee and the company, they may allow working remotely on a specific day,  a few days a week, or setting up a completely remote team.
Remote working can be beneficial to both parties. The company can save on resources for extra office space, desktops, and other equipment. Employees, in return, can be even more productive and satisfied since they will save on traveling to the office on some days or most of the time.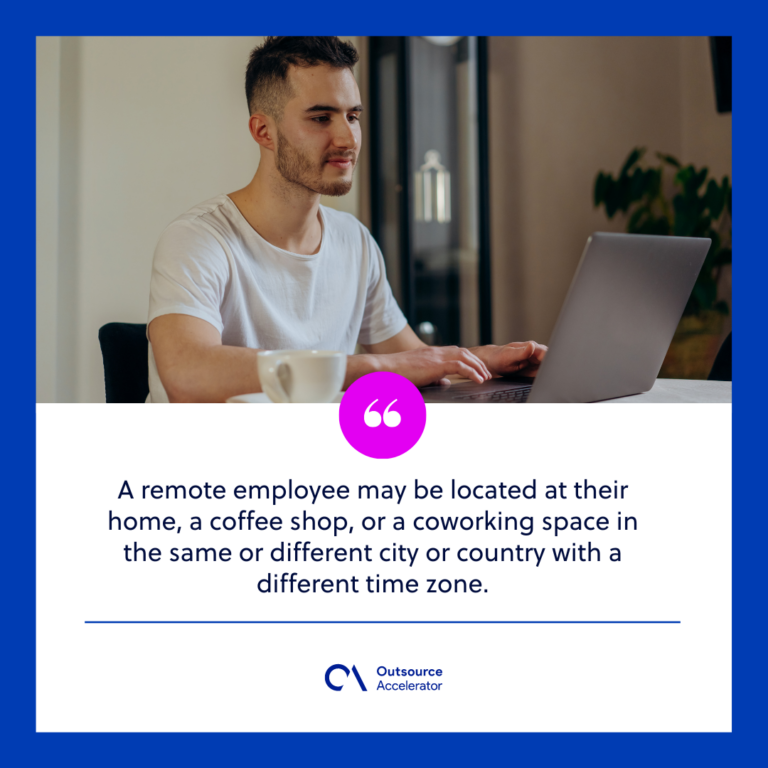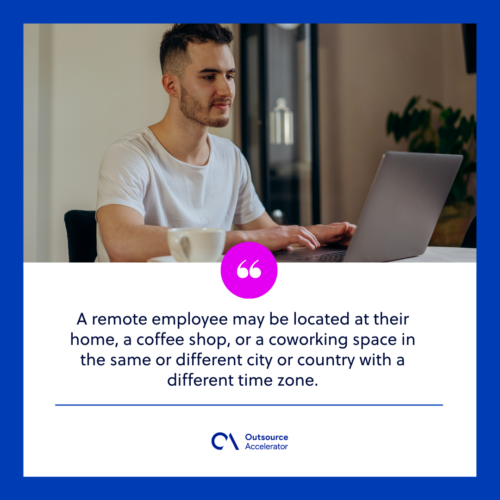 Companies that hire remote employees
Yahoo and IBM were the two companies that popularly used remote work in their operations, with IBM being the first to try telecommuting. However, due to difficulties in monitoring and managing employees, they pulled them back to the office. 
Nowadays, more companies hire remote employees or turn to remote work as part of their employment strategy. This also became a good time for remote work since many collaboration, and monitoring apps are now available online. Some companies, such as Automattic and TimeDoctor, even have 100% remote teams and still function to this day. 
Hiring remote employees
Companies who want to consider hiring remote employees should fine-tune their operation and their company brand. This helps them hire potential high-quality employees for their teams. Other measures they should take include:
Putting up an online employer profile.

A strong employer profile helps remote workers to get to know the company, its work culture, its ethics, and the satisfaction of its employees.

Getting the hiring process organized.

Remote employees have a specific set of skills needed for them to be effective. For instance, a remote employee should be a good communicator, have excellent time management, and strong organizational skills, and should know how to collaborate with their in-house counterparts. Hiring employees without these skills can be useless to the company.

Proper sourcing and job advertising.

Remote job posts don't just work in usual job boards such as Monster and Indeed. There are specific job boards that allow employers to post remote work listings. However, posting on global boards is up to employers as long as they specify that they are looking for remote employees.
Apart from remote work platforms, businesses can also acquire remote workers through remote staffing providers like The Remote Group. This way, employers will not have to worry about the recruitment and hiring processes from start to finish.
Remote work management
One of the struggles of hiring a remote employee before is monitoring and collaboration. This is the reason it did not work in some companies. However, with the venture of technology nowadays, even communication can be easier with the help of different software. 
Training 
Training remote employees in real-time may be difficult since they might work in a different time zone. Luckily, there are online courses that they can take on demand, even without an instructor. Employers can also construct a course that they can use for their current and future employees.
Onboarding 
Remote employees should also feel welcome in the company so they can get fueled up and inspired to work. There are different ways to onboard new employees, such as meeting them through video calls, introducing them to the team, and warming them up with greetings and congratulations in getting their first tasks done.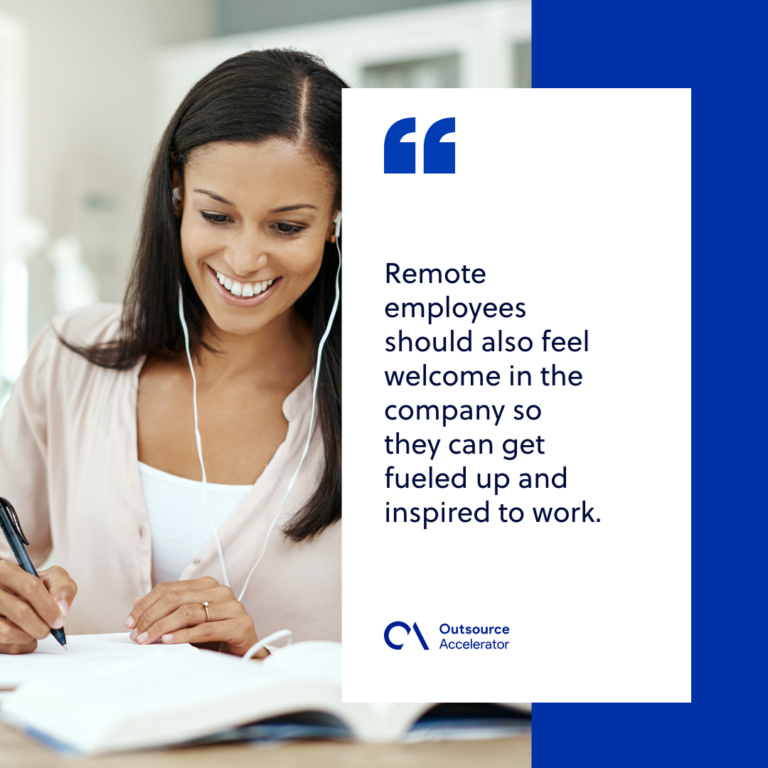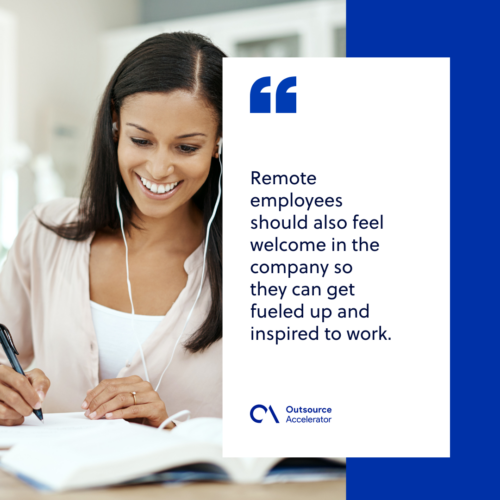 Monitoring 
One of the reasons employers hesitate to hire a remote worker is the lack of monitoring and control on their part. This is the purpose of having screen monitoring tools available for them. These tools offer features such as screen capture, time tracking, and website log to assure them that their employees do their work.
Work collaboration
Aside from screen monitoring, there are other ways to monitor the progress of a remote worker. GitLab, for instance, uses GSuite to collaborate and share insights with its employees. When communicating, Skype and Slack are available for online conferences and internal chats. 
Project management
Managers also use project management software to organize and track their employees' progress. This also determines whether an employee has difficulties in finishing a task so the team can help them with it.
Payment 
Before, extra fees and processing time hinder international payment transactions. Now, payment platforms such as Payoneer help make it quick and in instant. With its free and easy-to-use platform, sending payments overseas is easier with fewer fees and instant clearing. 
Best practices in remote employee management
More than the tools used, proper management and processes are still the keys to successfully managing remote teams. Here are some of the best practices to achieve this.
Set goals and expectations.

Set specific goals and what to expect when hiring a remote employee. This gives them their purpose in the company and helps them align their goals.

Communicate regularly.

Constant communication keeps the team going. Set a specific time to meet with each employee and initiate a one-on-one call with them.

Trust in employees.

Monitoring tools don't give an employer the warrant to put employees under surveillance. Trust them and let them work freely.

Let employees engage.

Let remote employees have small talk with their teammates. Set them a specific time when they can talk about non-work related stuff.

Focus on achieving the goal.

Remote employees are there to help achieve the goal of a company. Instead of focusing on a single task, focus on ways of reaching the goals and objectives of the team.