Unlocking success in government organizations through public sector consulting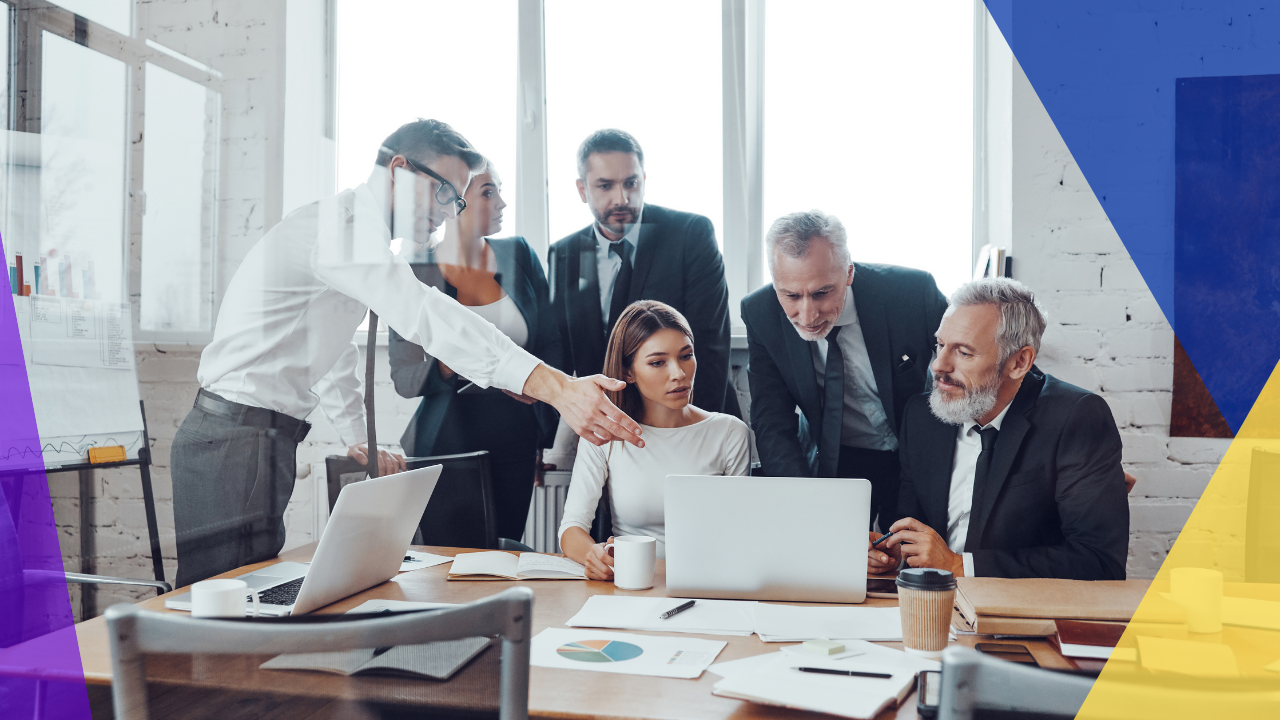 As citizens' demands evolve, governments race to improve public services and make them more accessible to everyone. 
Hence, the increased government spending around the world, which now accounts for at least 30% of the global economy. Government organizations face numerous challenges in delivering efficient services. This is why many turn to public sector consulting as a strategic solution.
Public sector consulting combines specialized expertise, industry knowledge, and innovative strategies. It helps government organizations navigate complexities, optimize operations, and drive positive change.
This article will explore how public sector consulting works and how it improves governance worldwide.
How public sector consulting works
Public sector consulting involves collaboration with local, state, or national government agencies to address complex challenges and achieve their goals through concrete strategies. 
Consultants work closely with government officials to:
Analyze existing processes

Identify areas for improvement

Develop strategies that align with the agency's objectives
They provide valuable insights, recommendations, and implementation support to drive effective change.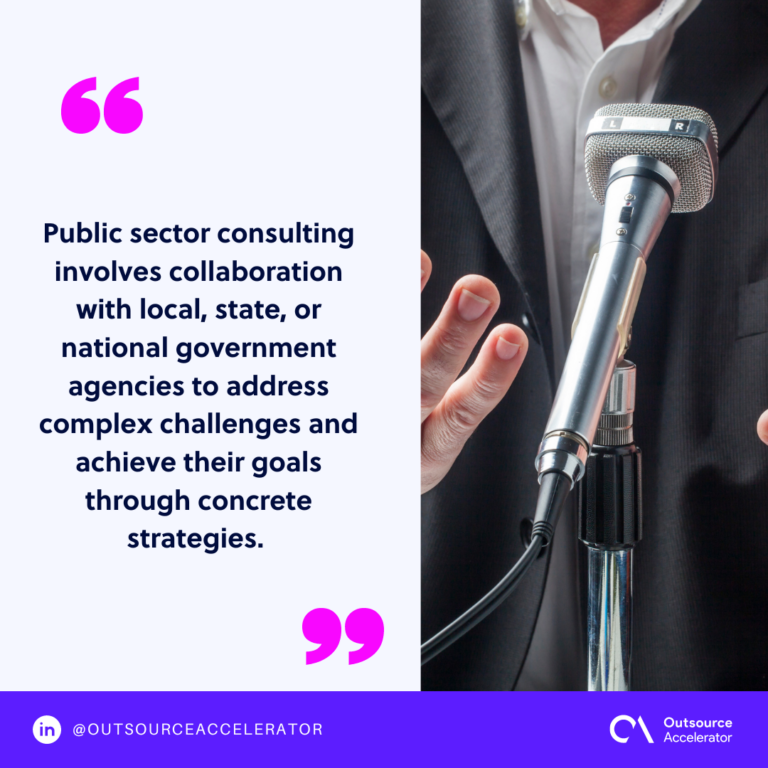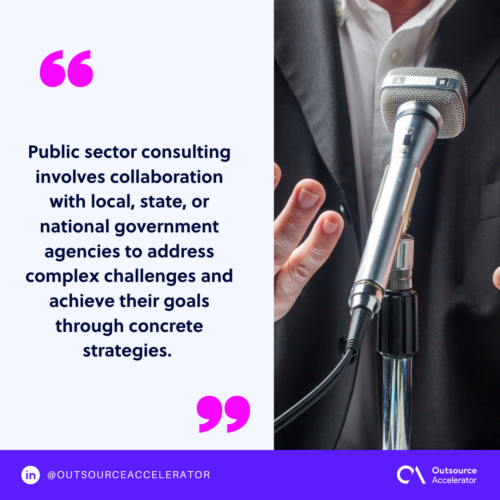 Benefits of public sector consulting
Public sector consulting benefits government agencies in multiple ways, including the following:
Enhanced process efficiency
One of the primary benefits of public sector consulting is enhancing process efficiency within government agencies.
Consultants assess current processes, identify bottlenecks and inefficiencies, and propose streamlined workflows to cut red tape. The result is enhanced process efficiency, enabling agencies to meet citizen expectations effectively.
For instance, public sector consulting is most effective with organizations seeking ISO certification.  
Policy development and implementation
Consultants also collaborate with government officials in developing and implementing policies that matter to citizens.
Consultants combine their expert advice in financial budgeting with the agencies' social development strategies to form policies for sustainable cities and infrastructures. They ensure their policies align with public needs and comply with regulatory frameworks. 
Effective policy implementation and monitoring lead to improved governance and better citizen outcomes.
Budget optimization
Public sector consulting contributes to budget optimization within government organizations. They analyze financial management practices and propose strategies to optimize budget allocation.
Government organizations that engage in public sector consulting experience significant improvements in budget utilization and financial performance. With this practice, they can implement better procurement strategies to save costs and maintain high public service. 
Enhanced public service access
Public sector consulting also focuses on enhancing public service access.
Consultants evaluate the accessibility of government services and propose improvements to ensure inclusivity and convenience. This may involve leveraging technology processing forms, establishing digital identity, and offering multiple channels for service delivery.
Government agencies can improve citizen satisfaction and engagement by enhancing public service access.
Security improvements
In an era of increasing cyber threats and data breaches, public sector consulting is vital in improving security measures within government organizations.
Consultants assess existing security frameworks, identify vulnerabilities, and recommend robust security protocols and solutions. These measures are guaranteed to safeguard sensitive information, protect citizen privacy, and mitigate risks associated with cybersecurity threats.
Key areas of public sector consulting
Public sector consulting encompasses a wide range of expertise and focuses on key areas crucial for government organizations' success.
Financial management
Public finance goes beyond simple accounting, auditing, and national budget preparation.
Public sector consulting offers specialized guidance and strategies to:
Optimize financial practices

Ensure transparent and accountable financial systems

Maximize the utilization of limited resources
Here, consultants analyze an organization's existing financial processes, identify inefficiencies, and propose tailored solutions to improve their ways of managing government budgets.
Organizational restructuring
Organizational restructuring is another key area addressed by public sector consulting. Consultants analyze existing organizational structures, evaluate their efficiency, and propose changes to enhance performance.
Depending on the organization's needs, consultants may suggest restructuring hierarchies, improving communication channels, and outsourcing government processes. 
Agencies can foster agility, collaboration, and efficiency by embracing organizational restructuring.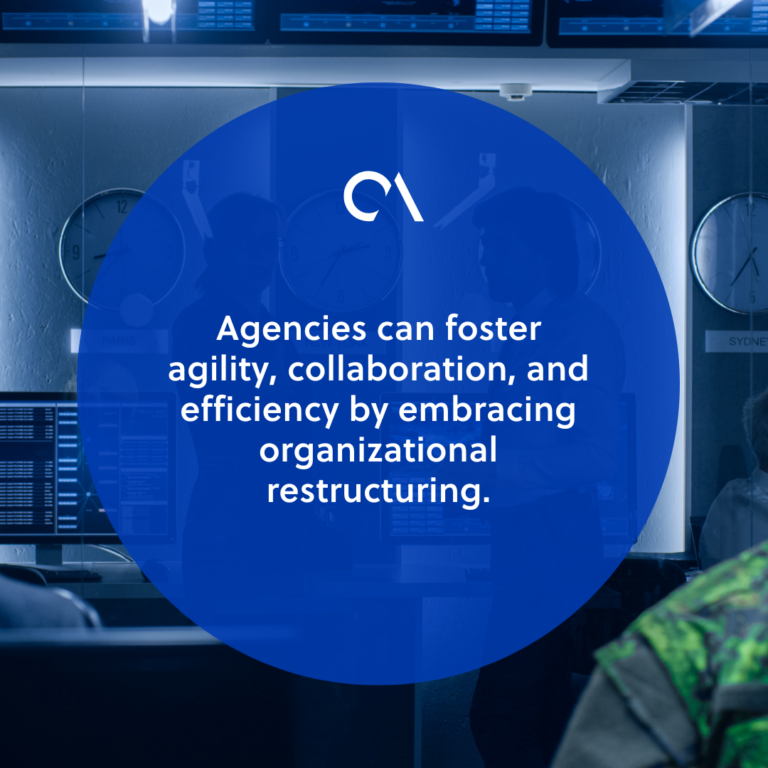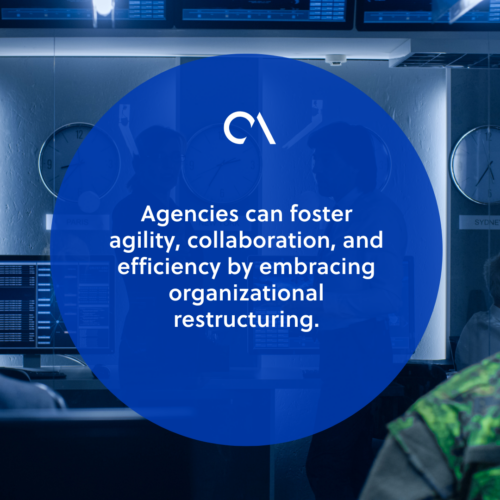 Digital transformation in agencies
Digital transformation is a crucial focus area for public sector consulting. Consultants assess the technological landscape within government agencies, identify digital gaps, and develop strategies for digital integration.
They facilitate the adoption of emerging technologies, such as artificial intelligence and cloud computing, to improve service delivery and enhance citizen experiences.
Digital transformation enables government organizations to keep pace with technological advancements and better serve the public in a digital era.
Citizen engagement and relations
Public sector consulting emphasizes citizen engagement by understanding their needs, expectations, and concerns. 
They develop strategies to enhance citizen engagement through feedback mechanisms, public consultations, and inclusive decision-making processes.
Infrastructure management
Sustainable infrastructure management should be one of the end goals of public sector consulting. 
Consultants guide infrastructure management, including planning, maintenance, and optimization. They assess existing infrastructure systems, identify gaps, and propose strategies to enhance infrastructure planning and development.
For instance, public sector consultants may recommend leveraging data analytics and predictive maintenance techniques to reduce downtime. 
They may also propose sustainable infrastructure practices to minimize environmental impact and promote resilience.
Public sector consulting best practices
Government organizations can apply various best practices in public sector consulting to ensure successful outcomes. These include:

Data-driven decision making
Consultants emphasize the importance of data in informing decision-making processes. Agencies can make informed choices, identify trends, and predict outcomes by leveraging data analytics and insights.
For example, public sector consultants may conduct in-depth data analysis to identify patterns of citizen demand for specific services. 
This information can then be used to optimize resource allocation and enhance service delivery, resulting in increased citizen satisfaction and efficient resource utilization.
Stakeholder collaboration
Collaboration between consultants and stakeholders is crucial for successful public sector consulting. Engaging key stakeholders, including government officials, employees, and citizens, ensures diverse perspectives and promotes ownership of consulting initiatives.
Public sector consultants may organize workshops or focus groups involving stakeholders to gather insights and validate proposed solutions. They encourage active participation in the aspects they are working on.
Government organizations can build trust, enhance cooperation, and drive successful outcomes by engaging stakeholders throughout the consulting process.
Change management and communication
Change management strategies are vital for the successful implementation of consulting recommendations. Effective communication, stakeholder involvement, and training programs facilitate smooth transitions and mitigate resistance to change.
Consultants work closely with government officials to:
Develop comprehensive change management plans that address potential resistance

Facilitate smooth transitions

Promote acceptance of new initiatives
Clear and transparent communication channels are established to ensure that all stakeholders understand the rationale behind the proposed changes and the benefits they bring.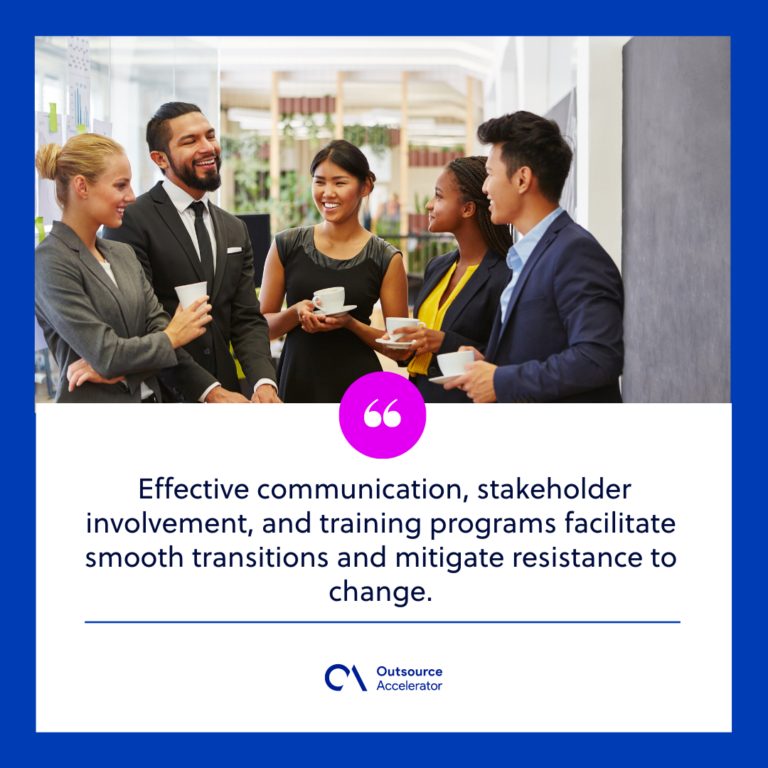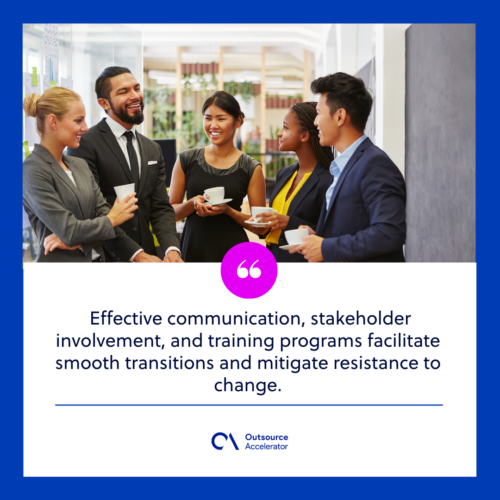 Continuous improvement
Public sector consulting emphasizes the importance of continuous improvement. Consultants and government agencies work together to foster a culture of learning, adaptability, and ongoing refinement of processes and policies.
Consultants may recommend regular evaluations, performance measures, and feedback mechanisms to assess the impact of implemented changes.
Lessons learned from these evaluations can then be used to identify areas for further improvement and guide future decision-making.
Public sector consulting to improve governance
Public sector consulting significantly improves governance within agencies from the local to national levels. Once done properly, it can help governments address their challenges and find ways to enhance their strategies for caring for their citizens.
This aspect also helps promote transparency and accountability within the public sector.
In conclusion, public sector consulting is a valuable tool for governments to navigate complexities, optimize operations, and deliver effective services.
Embracing public sector consulting enables governments to improve governance, respond to emerging challenges, and build thriving communities.