The do's and don'ts of accounting outsourcing in the Philippines
Last updated: October 14, 2022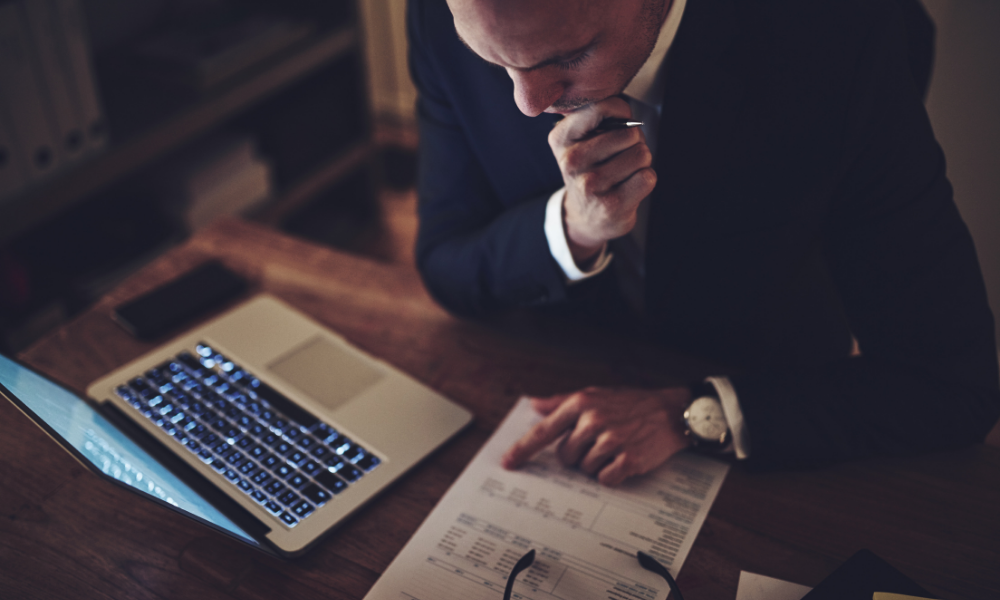 Outsourcing has become popular over recent years thanks to advances in technology and industries adopting remote work. Your business can now outsource various tasks – such as your accounting operations.
What used to only be an option for large companies is now available for everyone. Since all organizations have payroll, compliance, and reporting requirements, you can rely on an outsourced accounting team to do it all.
Definition of outsourced accounting
Outsourced accounting is when a business hires a third-party service provider to complete its accounting and finance functions.
Accountants from Business Process Outsourcing (BPO) providers can handle all the finance functions of the business. These include bookkeeping, payroll, financial reports, management accounting, tax, accounts payable and receivable, and following up debtors, among other related services.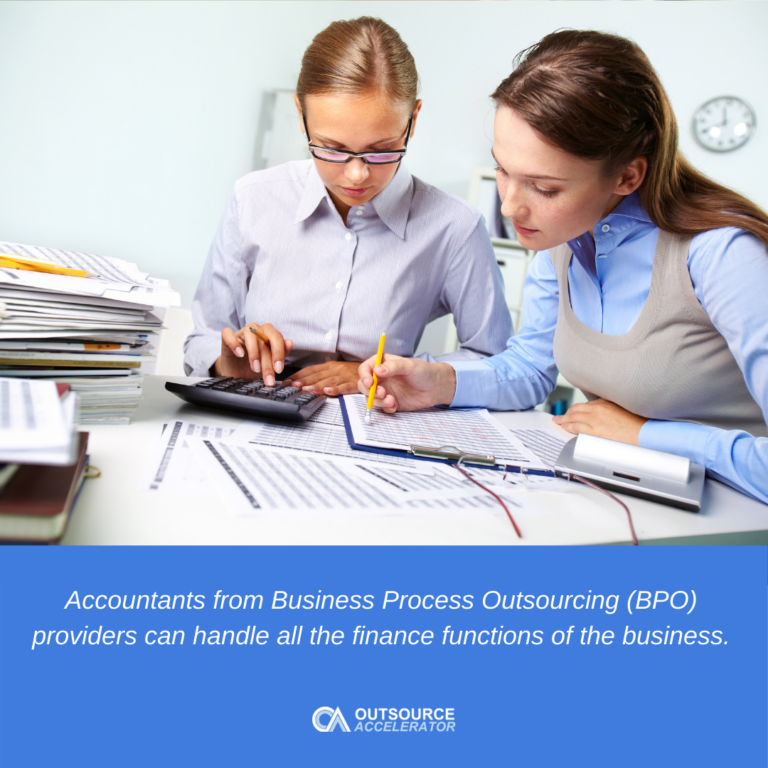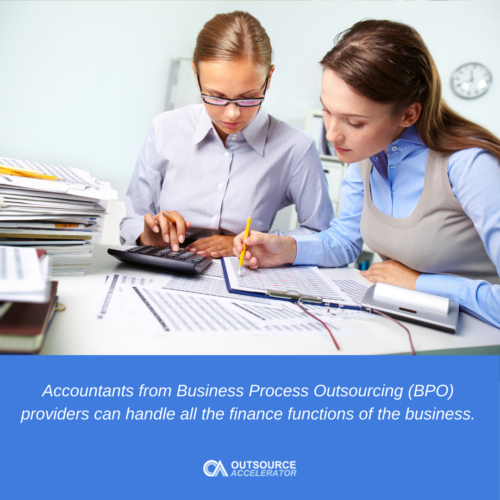 Highly-skilled employees. The country has a strong talent pool of experienced professionals in the field. Qualified Filipino CPAs are experts in international taxation and accounting standards, procedures, regulations, and systems.
Adaptable staff. It is easy for Filipinos to adjust and adapt to different processes. They are also open to learning new things.
Seamless communication. English is among the primary languages in the country. Filipino professionals are confident and fluent in expressing themselves in the language.
Premium service. Gone are the days of companies seeking to outsource to hire the cheapest services. Outsourcing providers only employ highly-skilled accountants to ensure a premium service. These BPO firms ensure that you get your money's worth at all times.
Three main accounting functions
Financial statements
Accounts receivable
Taxes and compliance
The do's of accounting outsourcing
For your peace of mind, you would want to ensure a good business relationship with your remote team.
Here are things you should do when outsourcing your accounting services in the Philippines:
Establish ongoing responsibilities and communication 
It is recommended to determine the roles and responsibilities of your outsourced accounting team to ensure efficiency. Ask yourself if you'd like to give them access to all of your accounts to sync with your other books or not.
Additionally, decide which communication channel you would prefer to use and inform them. Smoothing all this at the beginning will eliminate any misunderstandings. It will lay a solid relationship between you and your remote accountants.
Make information transfer easy
There are inherent risks to sending sensitive financial information through the internet. This is why you need a secure channel to manage your documents. You can use various tools and software that could help make data transfer easy.
Moreover, it is ideal to organize your accounting data in a comprehensible manner so your remote team can understand them immediately whenever they are working on it.
Stay in tune with your financials
Review both your financial and management reports to stay updated with your performance. This will help you have insight into your business operations.
You can also use this chance to double-check your outsourced accounting team's work.
Every business needs to report its finances for compliance so make sure that your data is adding up. Staying tuned with your financials will also prevent cash flow problems and help you make better business decisions in the future.
The don'ts of accounting outsourcing
There are common mistakes people make when outsourcing their accounting work to a service provider.
Here are some of them:
Forget to define your goals
Before you hire an external team, do not forget to make a list of reasons why you are going to outsource your accounting and the services you want to outsource. It is good to determine your goals from the start so your staff would know what to work for.
Delegate accounting tasks that are time-consuming and require skill and a lot of attention. This way, you will have plenty of free time to focus on the management and marketing aspects of your business.
Choose a firm with unaligned values.
Choosing a firm with a different vision from yours will not help the company. It's crucial to collaborate with a remote team that aligns with your values.
Basically, find an outsourcing provider that has the same missions and goals as your brand.
Working with a like-minded organization will help build a good relationship between your in-house team and remote staff. A shared goal ensures the fast growth and development of your company.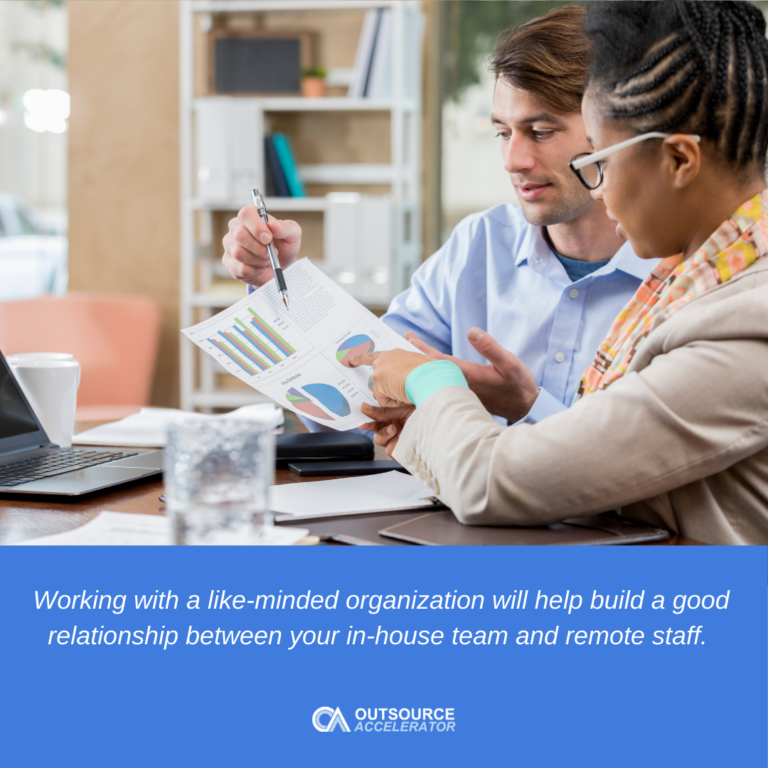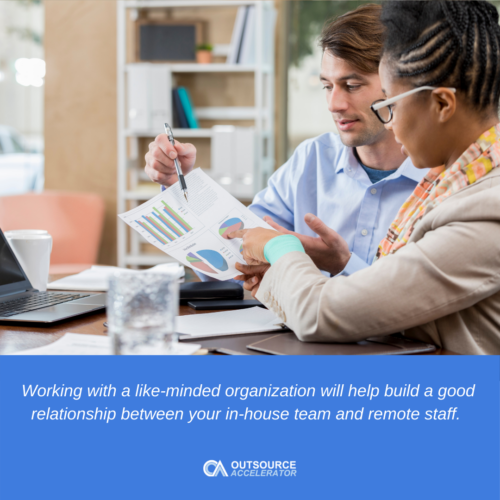 Partner with someone who doesn't understand your business.
Partnering up with an outsourced team that doesn't know your brand is a magnet for misunderstandings.
When outsourcing, find a BPO firm that will do an in-depth discovery process with your company to discover your needs. This way, they can tailor unique solutions that will work for you.
Benefits of outsourced accounting services
Today, accounting, bookkeeping services, and finance and accounting functions are being outsourced by the majority of organizations.
Here are the main benefits of outsourced accounting services.
Cost savings
Recruiting an outsourced accounting service is frequently less expensive and more cost efficient than hiring in-house financial personnel.
Additionally, accounting outsourcing services eliminates the related overhead expenses.
Reduced fraud
Accounting outsourcing services have numerous sets of eyes on your processing transactions and reporting, resulting in enhanced internal controls. While fraud may never be ruled out entirely, a committed staff with knowledge in accounting best practices will be significantly more likely to identify an anomaly than a single individual who is likely overworked and overburdened.
Proactive approach
Introducing Staff Domain 
Finances are not always easy to handle, whatever your company size is. That's why Staff Domain is here to help you with your accounting and staffing needs.
Staff Domain builds and nurtures high-performing offshore teams in the Philippines to assist small and medium enterprises around the world. Their research-backed methodology based on businesses that successfully offshore ensures they provide the best pool of talent, industry-leading processes and world-class technology.
As an Australian BPO services provider, Staff Domain aims to provide premium service that is worth your time and investment. They ensure consistent productivity and efficiency to support your growth.
Let your business grow now with the help of Staff Domain.