Outsource technical support the right way: A definitive guide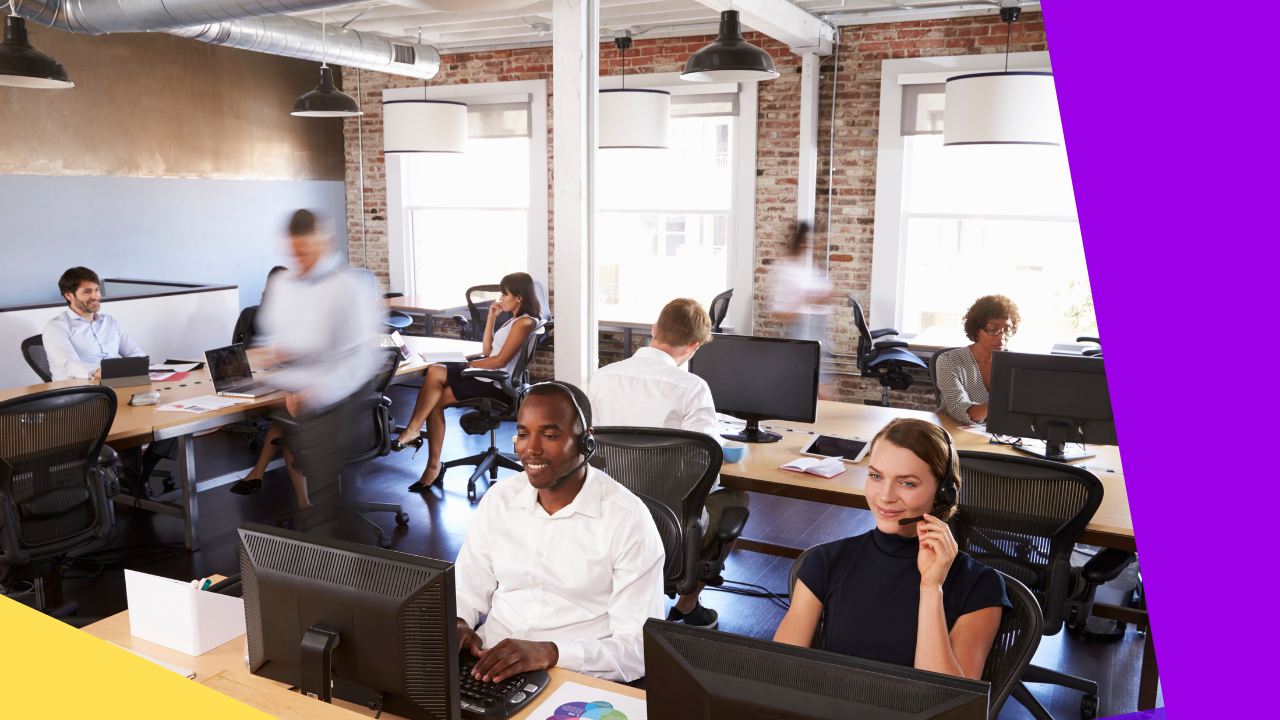 Outsource technical support the right way A definitive guide
We are now living in an era where technological breakthroughs are steadfast and everyone can leverage these technologies to our full advantage. As for businesses, technology plays a big role in their overall business landscape and productivity. 
As for thriving businesses, one of the keys to growth and development is maintaining consistent contact with their clientele.
But not all organizations usually have the capacity to establish an entire customer service or technical support team. This especially applies to startups and small businesses.This is why a lot of organizations these days outsource technical support and/or customer service. 
In this article, we'll walk you through effectively outsourcing your technical support. 
Outsource technical support as a business strategy
Technical support outsourcing means contracting this portion of a business process to a third party.
One great thing about this outsourcing process is that it allows customers to have easier and quicker access to an organization's technical support.
On top of that, they can also reach out to a tech support team across different communication channels. 
The outsourcing process has always been a strategic practice for companies of all shapes and sizes to reduce costs. In terms of technical support, aside from saving on costs, there are various reasons as to why companies prefer to hire an external tech support team. 
A technical support team is composed of competent Information Technology (IT) specialists. Outsourcing enables organizations to have a dedicated expert IT support team that caters to their customers efficiently.
Some companies also outsource as they do not have the technological capabilities to facilitate technical support. 
The difference between customer service and technical support
A lot of people also often get confused about customer service and technical support. Knowing the difference between the two helps organizations enhance their support strategies. 
Note that the key difference between the two is that customer service is focused on customer experience. Whereas, technical support is focused on giving solutions or solving customers' technical problems. 
Customer service refers to the set of practices that ensures every interaction between a business and its customers, customer satisfaction is achieved.
Further, customer service best practices are essential in providing people with the best customer experience possible. 
Technical support, on the other hand, employs highly skilled tech representatives. These are IT experts who have in-depth knowledge of the ins and outs of different hardware and software products.
The skill requirement for technical support will depend on how complex the products or services that a business offers. 
Outsourcing companies like Support Services Group offer assistance to both services. With their help, clients are given effective solutions to all their pressing concerns.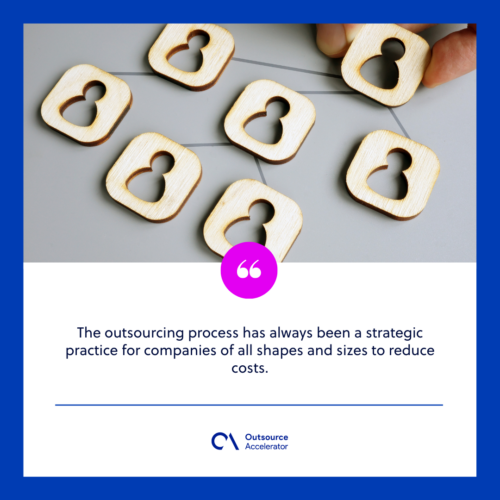 Where to outsource technical support?
For businesses looking to outsource, here are a few of the distinguished technical outsourcing providers globally: 
Accenture
Accenture is a multinational company with headquarters located in Dublin, Ireland. It specializes in the data center, network, and IT outsourcing solutions.
This international professional services company has physical locations in over 50 countries, including the Philippines. American Express and Oracle are just two examples of Accenture's big clients. 
Aside from IT-related services, Accenture also offers other outsourcing job functions like employee and HR services, procurement services, e-commerce setup, and more.   
IBM
International Business Machines Corporation (IBM) is an American multinational technology company.
It specializes in network management and data centers, and it caters to different industry sectors including automation and finance. IBM also has physical offices located in around 170 countries worldwide.  
Two of IBM's leading clients are Etihad and Volkswagen. Compared to Accenture, this multinational company also performs other outsourcing functions.
Part of its other outsourcing services includes financial and consulting services, real estate management, and more.  
Cognizant
Cognizant is also an American corporation known for its consulting, business operations, and digital solutions that involves IT support. Examples of Cognizant's major clients are Wells Fargo and JP Morgan and Chase. 
Cognizant has over 25 years of experience in the outsourcing industry.
More so, they also offer other services like Artificial Intelligence (AI), Cloud-enabled services, wealth, and asset risk assessment. 
Tata Consultancy Services
Tata Consultancy Services (TCS) is an Indian Information technology consulting company headquartered in Mumbai, India. It also has other physical offices located in 46 countries around the world.
TCS is also considered the largest Indian IT outsourcing service provider in Banking and Global Capital Markets for Europe.
Its other services also include automation and AI, cloud infrastructure, and more. 
HCL
HCL Technologies is another Indian multinational company with headquarters in Noida, India.
It specialized in innovative technology solutions that center around cloud, automation, IoT, and more. Besides IT services, HCL also offers content production services, procurement, order management, and more. 
Know the pros and cons before you outsource technical support
Of course, it is also essential to identify the pros and cons of outsourcing technical support before making a decision. Just like any outsourcing practice, it has its own advantages and disadvantages. 
There are tons of benefits that come with tech support outsourcing. Other than cost reduction, it also has the following perks:
Flexibility

. This is very helpful in terms of companies with seasonal needs in terms of workforce. IT outsourcing services providers are well equipped with tech support agents whenever a client needs to scale up. 

Access to technologies

. Outsourcing vendors are always up-to-date with the latest in technology as it allows them to offer their services better and efficiently. 

Focus on core competencies

. Business leaders will have more time to focus on the most important aspects of their business.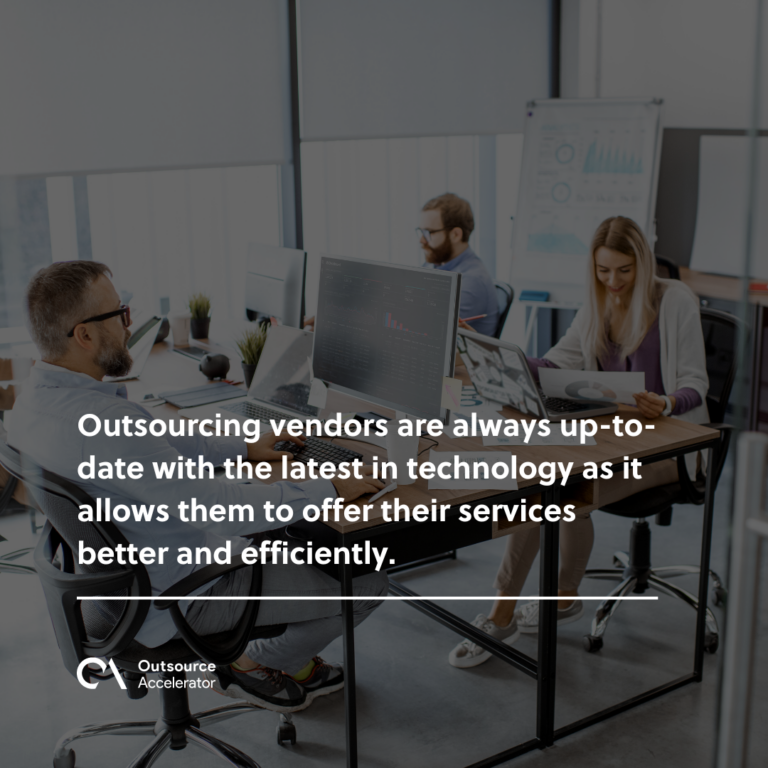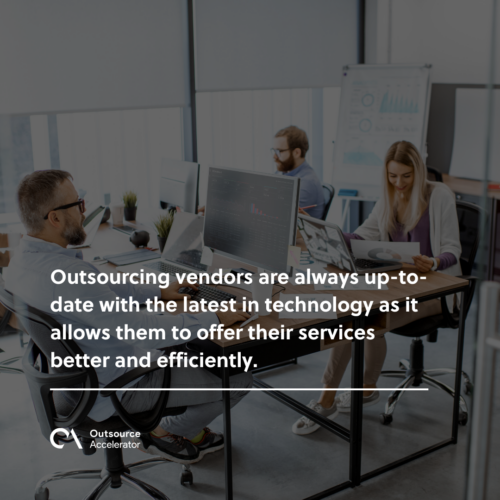 These are just a few of the great advantages of outsourcing technical support. However, as we have mentioned prior, this practice also has its drawback: 
Quality control

. Since companies pass on their technical support functions to a third party, they also lose control over the quality of service. 

Product Knowledge limitation

. Outsourcing means that organizations will be working with external teams. Their outsourced staff won't have enough knowledge of their products or services. 
Despite these disadvantages, know that IT outsourcing companies are known to invest in training and developing their employee's skills and capabilities.
Further, before the onset of each client's outsourced service, they make sure their staff has all the necessary information with regards to their overall client knowledge.