Offshore game development: Understanding industry drivers and challenges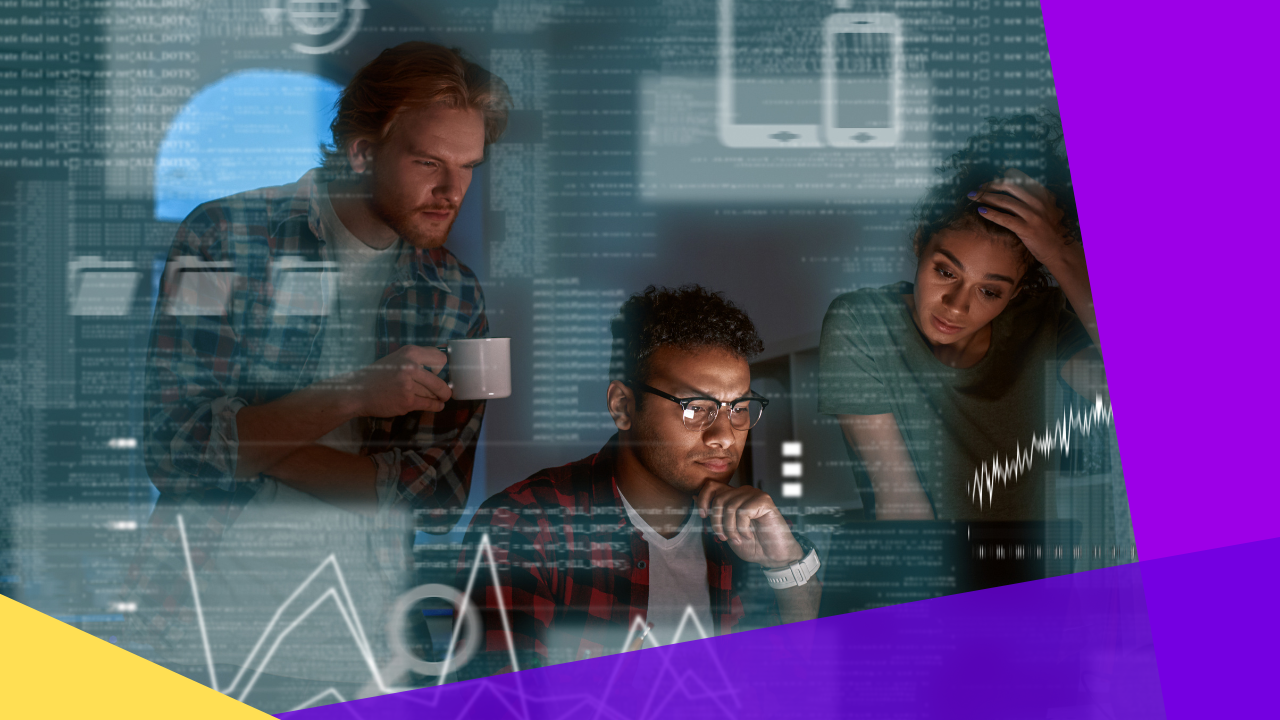 One of the sectors that benefited immensely during the COVID-19 lockdown is the gaming industry. With an annual revenue of $179.7 billion in 2020, the industry is expected to grow even further. 
In fact, game development has been in society for the past 30 years. It sprang from arcade games, consoled to the modern digital games in smartphones and tablets. 
While everyone currently owns mobile phones, the gaming industry is perpetually developing and deploying new games that are novel in design, graphics, and theme. To keep up with the increasing competition, offshore game development became a trend. 
Similar to other offshoring services, offshore game development's goal is to make production costs reasonable while its deployment is faster than usual. 
This article will explore the main drivers of offshore game development along with the various challenges it might potentially encounter.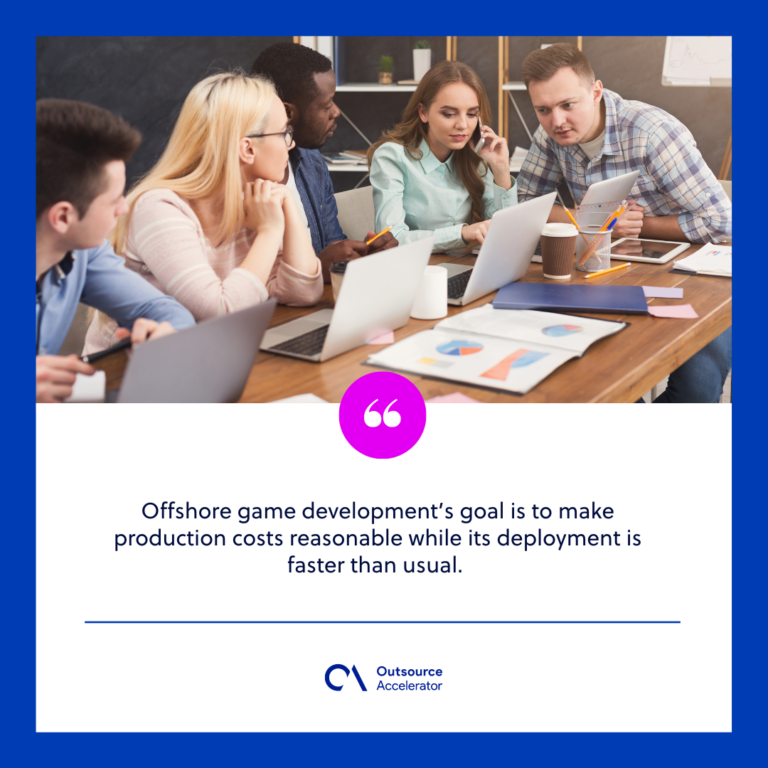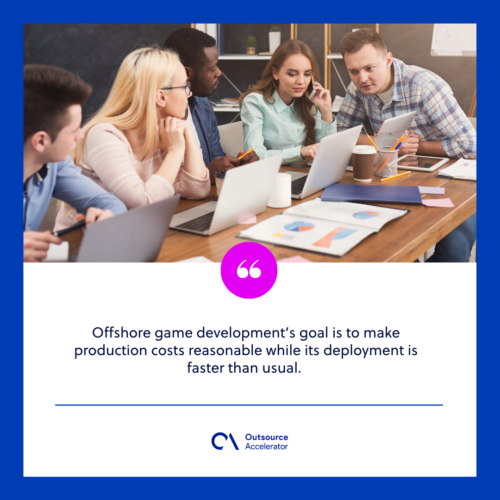 What drives offshore game development?
Below are five factors that facilitate offshore game development: 
Costs matter
Costs are the primary driver of offshore game development. Traditionally, developers and software firms in the USA, Australia, and other Western countries have been the main providers. 
With the entry of Asian firms like India, China, and Southeast Asian countries, gaming companies pivoted to the latter. This demand has also sprouted the emergence of talented developers and software experts in Asian and African countries. 
Companies that outsource their services to these countries enjoy massive cost savings up to 70%. 
Early and faster deployment of projects
This is a major factor, especially with the continuous emergence of new mobile games. Gaming companies need to accelerate the development cycle of their products. 
More often than not, companies and their vendors run out of in-house resources to develop new games. Offshore game development alleviates the stress related to this concern, ensuring that companies can launch their projects way above the schedule.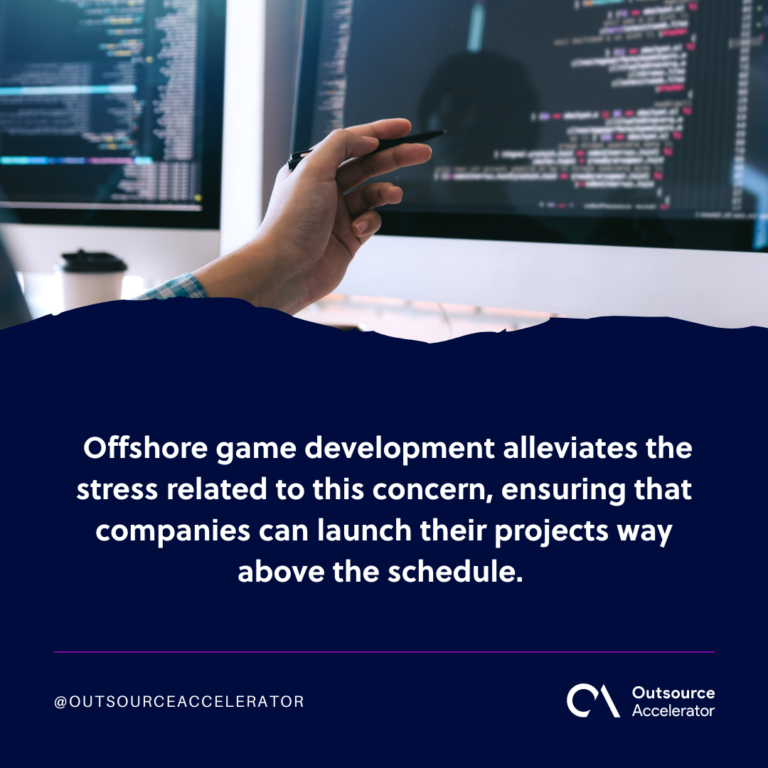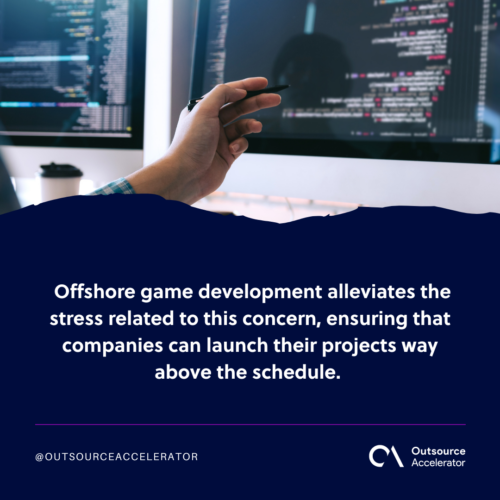 Access to global talents
The lack of in-house talents and resources opens up a huge opportunity for individual contractors to show off their capabilities at reasonable and affordable costs. 
This is a win-win situation for companies as they are not just hiring the best talent but gaining financial wellness, which they can use to develop more ideas. 
Most importantly, with the game development requirements, diversity of skills is crucial. Integral skills related to the game development cycle include: 
Graphics

Animation

UX design

Software development

Ergonomics 
More room for innovation 
In the span of their growth, companies will encounter organizational hiccups that hinder innovation. 
In these instances, offshore game development services will provide them with new and fresh ideas which they can use to further expand their business. 
On occasions, these new breezes of imagination will become the trigger to reach further heights and financial stability. 
Scaling better and faster
Similar to other outsourcing services, offshoring game development ensures that the management can focus on their core competencies. Routine and resource-intensive tasks are taken over, allowing them to create more ideas and projects for development.  
Common challenges in offshore game development
Offshore game development has its complexities. While the benefits might greatly outweigh its downsides, below are three common challenges that each company must be familiar with:
Offshoring does not entail a lack of oversight
Outsourcing promises a lot of opportunities to focus on core competencies. However, this does not entail that the company will not provide the direction of the game development. 
In fact, the game company will play a huge role in coordinating and designing the entire system. They need to align the entire team to the vision they are eyeing.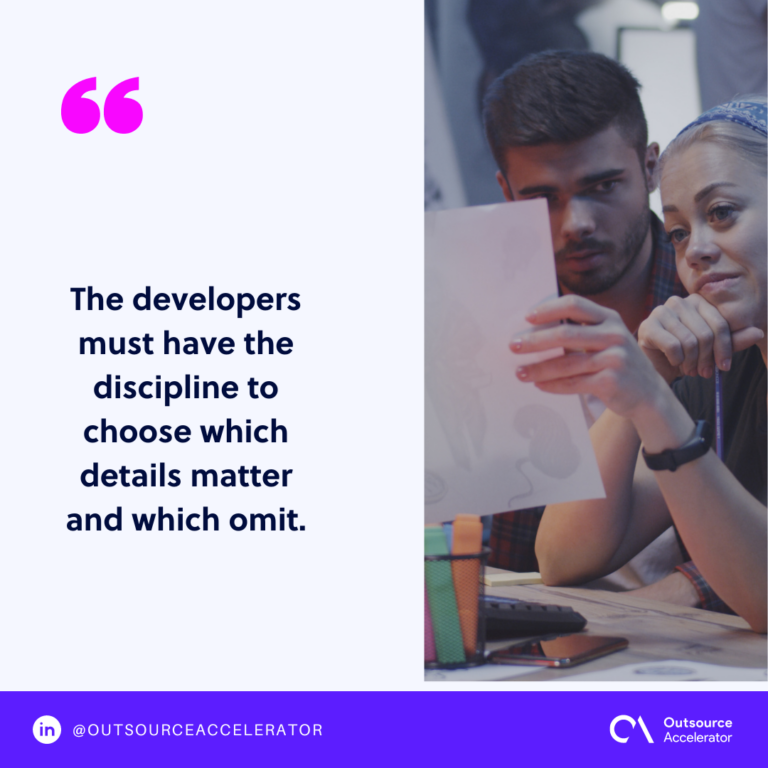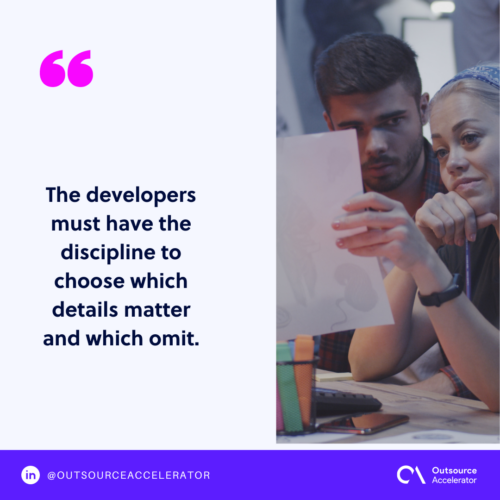 Broad specifics of the project
This is a common mistake by most game developers. With too many ideas flowing from their heads, they try to squeeze everything into the fold. 
This creates a lot of confusion as to which direction the project is headed, at the same time, wastes time and resources. 
The developers must have the discipline to choose which details matter and which omit. Not to mention in developing the outsourcing contract, it is crucial to state on the paper the scope of responsibilities of the outsourced staff. 
This shall include the time frame and the specific details of implementing the tasks. Contracts that are too broad and vague may result in potential losses due to a lack of accomplishment. 
Choosing the right outsourced freelancer or company
The benefits of offshoring can be quite enticing. However, a wrong outsourced staff might cost more than what is originally intended. 
While trust cannot be given and gained in a short amount of time, companies can seek the help of professional recruitment agencies. They will conduct competency tests and assessments prior to employment. 
This will give companies an idea of which game developers best represents their vision and ideals for the project. 
Portfolio screening can also be considered to check their track record. It will also help the project lead assess their competency by counter-checking with past clients their capabilities. 
The way ahead: Future of offshore game development
Experience shows that benefits ascribed to offshore game development overshadow the various risks that come along with it. 
In fact, many game vendors have succeeded with the help of independent contractors or third-party companies.
With the increasing popularity and influence of the gaming industry, the market will continuously innovate. Speed and creativity will become the determining factors to the success of any game vendor. 
Through superb project management methods, offshoring game development can be a success.
With prompt and stringent guidelines for success, all staff and members of each development cycle will be aligned.  
Finding an offshoring solutions provider that can align with your business's values and visions can be massively helpful in this regard. Outsourced, a leading BPO firm in the Philippines, is one such company.