Advantages and disadvantages of outsourcing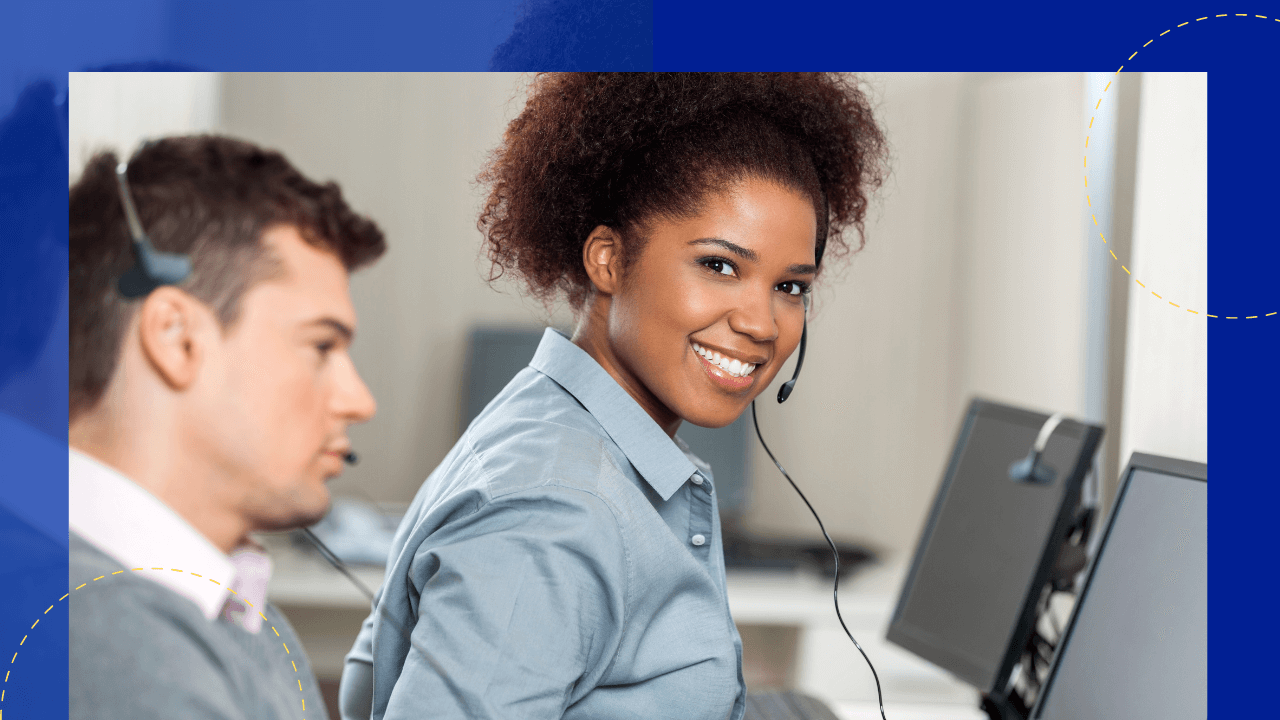 Naturally, running and maintaining a business is not that easy. As the company grows, so do the challenges that come with it. With all the rapid developments in technologies today, you have to adapt to these changes as you get on with your business.
Further, you could encounter challenges in growing your business, especially during a crisis. The increased inflation, labor shortage, and even natural disasters such as a pandemic could cause your business to fail.
This is why entrepreneurs should always have to look for better ways to improve their overall operations.
Outsourcing has always been a strategic way for organizations to leverage their overall business potential. However, just like any venture, this practice has its own advantages and disadvantages that business owners have to be aware of.
Outsourcing as an efficient business strategy
Outsourcing is when an organization subcontracts to a third party to perform some of its business functions. Through the years, the outsourcing industry has evolved its functionalities to cope with the ever-changing demands of the market world.
Outsourcing adds more value to your business as it helps you reach your business goals and objectives. From individual daily operational tasks to systems management or development, utilizing an external service provider enables you and your employees to focus on what you do best.
Your outsourcing provider will take full responsibility for your outsourced tasks or projects. This is why it's essential to be careful when choosing your outsourced provider. Companies like HireSmart Staff, for example, are already established and trusted in this arena.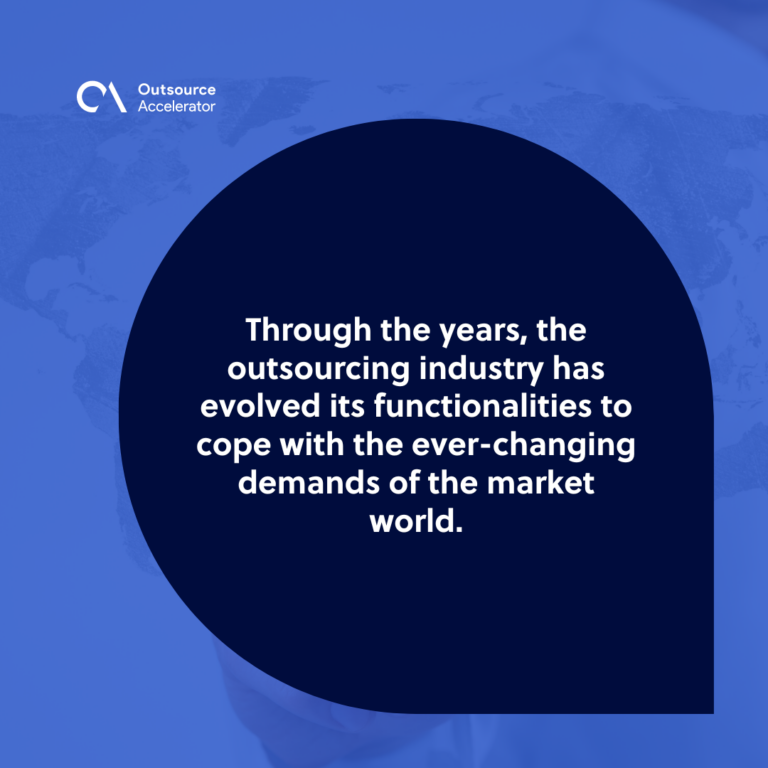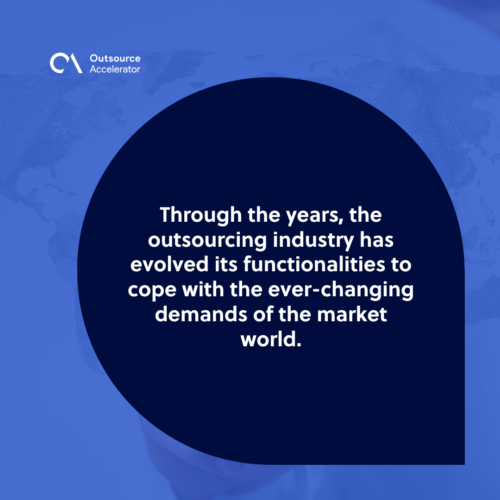 Advantages and disadvantages of outsourcing
Advantages Disadvantages
Save on costs Loss of control
Access to seasoned talents Conflict in company culture
Access to the latest technology Security risks
Focus on core business functions Hidden costs
Better risk management Shifting time zones
Advantages of outsourcing
There are many reasons why organizations opt for outsourcing. If anything, outsourcing, in general, helps businesses to boost their productivity and strengthen their bottom line. 
Here are some of its advantages.
Save on costs
One of the main reasons why a lot of companies outsource is that it allows them to reduce labor costs and operational expenses. When hiring in-house employees, you will be required to provide them with training, resources, and workspace.
Outsourcing has lesser expenses compared to having to hire permanent full-time staff since you can get fractioned rates in offshore countries. It also saves you some time on your recruitment process and onboarding through a team of recruitment experts to vet your staff.
Access to seasoned talents
Outsourcing providers have a pool of industry experts with diverse experiences from having to work with clients in different industries. Especially with offshore outsourcing, you will be given the opportunity to work with global talents at a cheaper cost.
Access to the latest technology
Aside from their highly professional staff members, outsourcing vendors invest in the types of technologies they use as it is a part of their core business. This also serves as their competitive advantage over other third-party service providers.
Having the chance to use better technologies and world-class equipment optimizes your daily operational functions. Thus, this improves your profitability and efficiency.
Focus on core business functions
Organizations tend to overlook their core functions as they grow their business. Outsourcing some of your operational tasks frees up more time for you and your staff to focus on more important parts of your business.
Better risk management 
Since outsourcing companies provide talents with specific fields of expertise, it reduces the risk of inadequate employee performance. More so, it also provides continuity to your daily operations, especially in those times when your employee turnover is at its peak.
Most importantly, outsourcing your services is a great way to establish business continuity. You can rely on your service provider to help you create a BCP in case of calamities and other disruptions that come your way.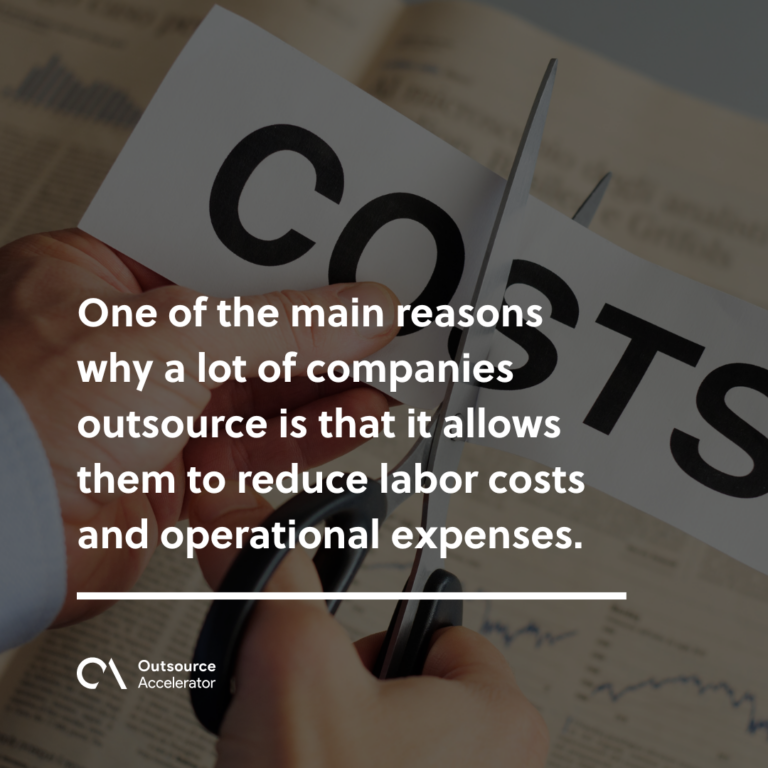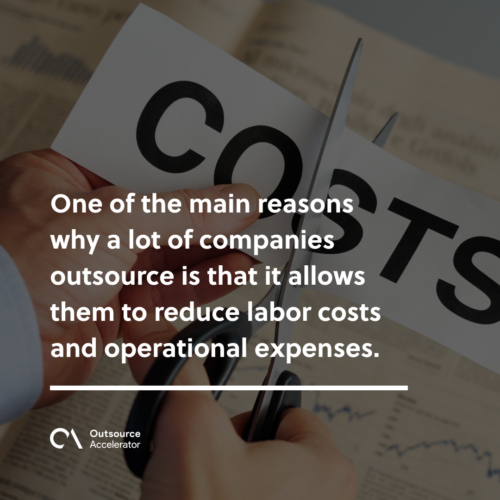 Disadvantages of outsourcing
While outsourcing offers tons of benefits in the market industry, there are still companies out there that remain skeptical about giving it a go. Note that there are also downsides to outsourcing.
As a business owner, it is essential to be aware of the following possible drawbacks before making a decision.
Loss of control
Farming out some of your business tasks also means that you are giving away these functions to your outsourcing provider. However, that does not necessarily mean you lose full control over your subcontracted tasks, as they will still be reporting to you.
Remember that your outsourcing company will have its own way of doing things, whatever they see fit, and you have to compromise to give them that freedom.
Conflict in company culture
When not managed properly, outsourcing can negatively affect company culture, especially with your in-house teams.
Understandably, your offshore team bears a different culture, language, and work ethic since they reside in a different country. This could cause confusion and miscommunication on your part if you do not integrate your company culture with them.
At the same time, outsourcing could also impact your in-house employees, thinking they could be replaced with offshore staff. This is why you should orient your employees into having an outsourced team and let them work with the team at least once in a while.
Security risks
If you are subcontracting tasks that include personal data like your customers' information, there will always be risks for data privacy issues. Despite that, we now live in an age of data protection.
Outsourcing providers ensure the safety and security of their client's information. Make sure to include a security protection clause in your contract, or have them sign a separate non-disclosure agreement.
Hidden costs
While outsourcing lets you save on costs, outsourcing providers usually have hidden costs included in their lengthy contracts. This is why there is a need for costs to be discussed up front as you negotiate with your chosen vendor.
It is also your responsibility to read and understand their terms carefully before signing their contract, or you could end up paying for unexpected costs.
Shifting time zone
This is in terms of offshoring to a country with a different time zone. The biggest challenge here is communication and the working hours. In working with your offshore staff, you have to adjust your meetings to viable times where everyone can communicate effectively.
Luckily, there are various communication tools available today. These tools make it easier for you and your remote staff to work collaboratively as well as track the progress of your offshored tasks or projects.
A different time zone can also be an advantage for some companies. One example of this is if you are offshoring your contact center, you will have the advantage of offering your services over extended hours, in some cases even for 24 hours.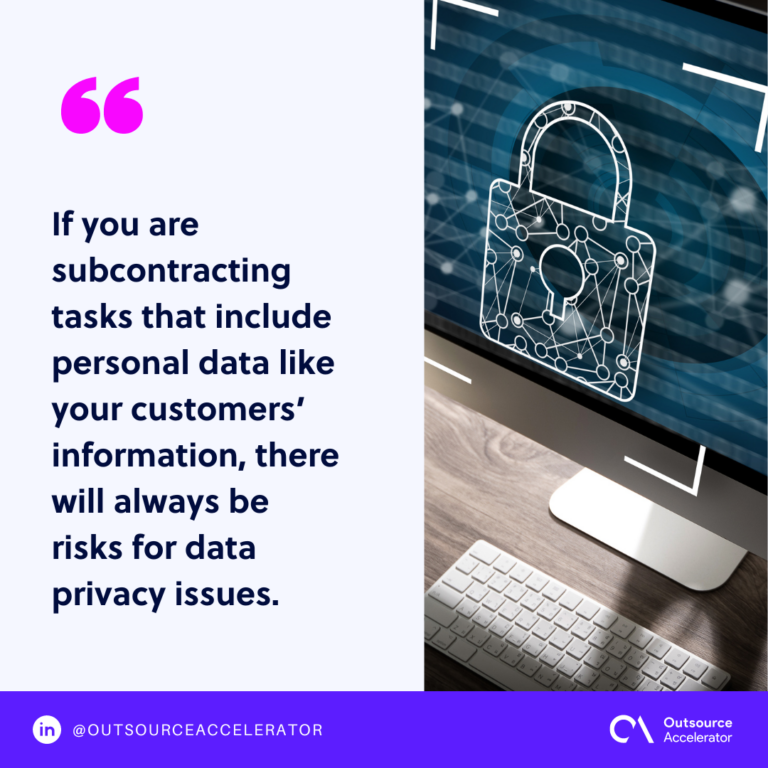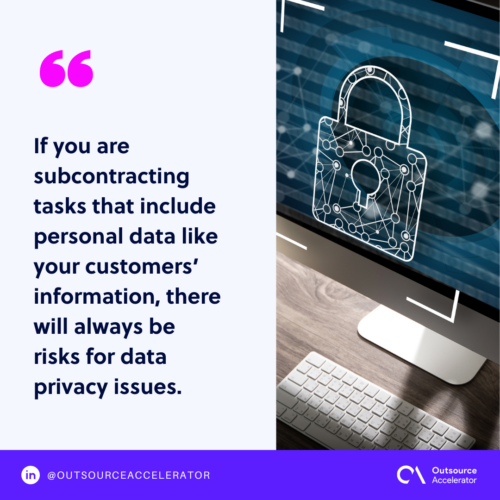 Outsourcing pros and cons in a nutshell
If you have been contemplating the idea of outsourcing for quite some time now, knowing how it will possibly affect your business is crucial in making your decision.
Outsourcing has become a strategic practice for thriving businesses as they move forward with their growth and development. All things considered, organizations mainly outsource due to its cost-effectiveness and time-saving perks.
Further, outsourcing providers do invest in both their employees and the technologies that they utilize to serve their clients. Outsourcing providers always make sure that they make use of the latest technology as it also serves as their competitive advantage in the industry.
On the other hand, some organizations remain hesitant to hire offshore to perform some of their daily tasks. Part of the this is that they do not like the idea of having to lose control over their outsourced tasks and staff.
Others also fear the safety of some of their private and sensitive information. There are also foreign companies that remain cynical about offshore outsourcing due to the big timezone differences.
On the contrary, what these organizations tend to realize is that they can also use some of these downsides to their own advantage. These downsides are rather misconceptions about outsourcing that needs to be straightened out.
Is outsourcing good for your business?
Now that we have discussed the advantages and disadvantages of outsourcing, you also have to remember that outsourcing may not work for everyone. The success of outsourcing will mainly depend on how you communicate and collaborate with your chosen outsourcing provider.
Further, if you take a look at what we have discussed above, the advantages of outsourcing mainly outweigh its disadvantages.