The value of medical coding consultants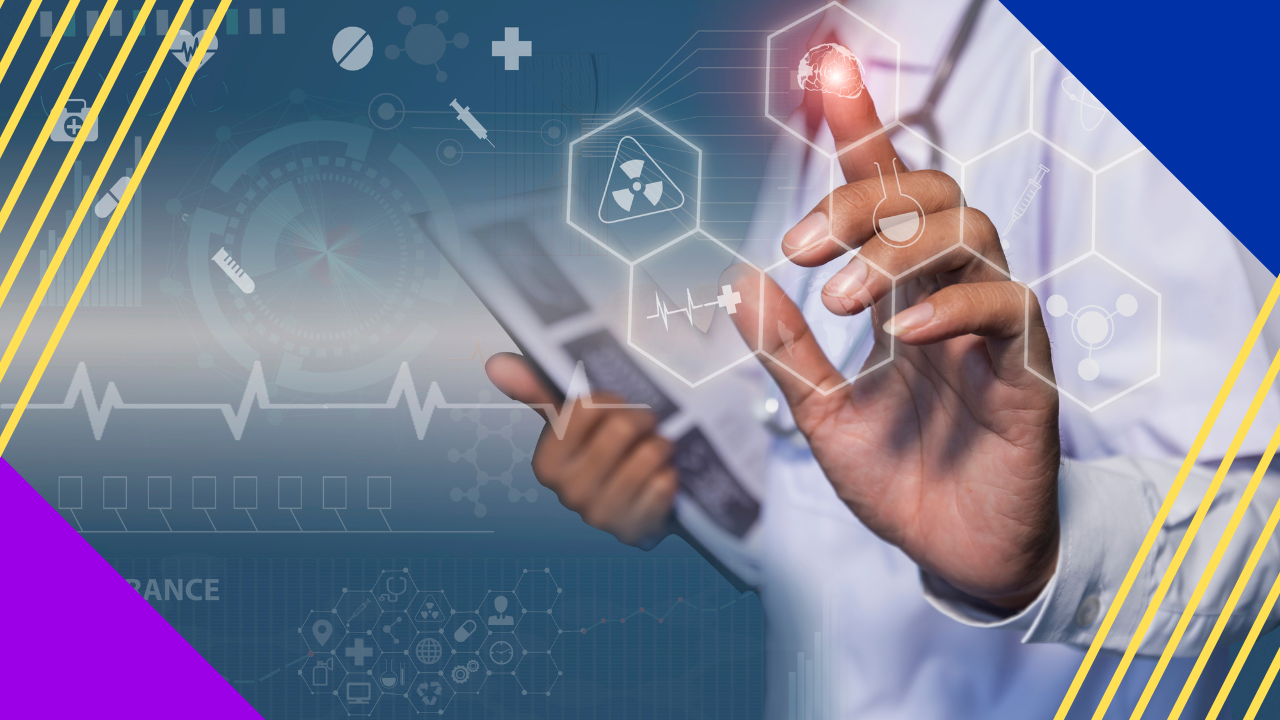 Medical coding consultants are a valuable resource for any medical practice. They bring expertise in all aspects of medical coding for physicians and other healthcare providers. 
Medical coding consultants are found across various settings, including hospitals, medical offices, and outpatient clinics. They may work as employees or independent contractors, and many specialize in specific areas like auditing or compliance. 
Professional medical coders and consultants can make a difference if you're looking to streamline your billing process or ensure your coding is up-to-date.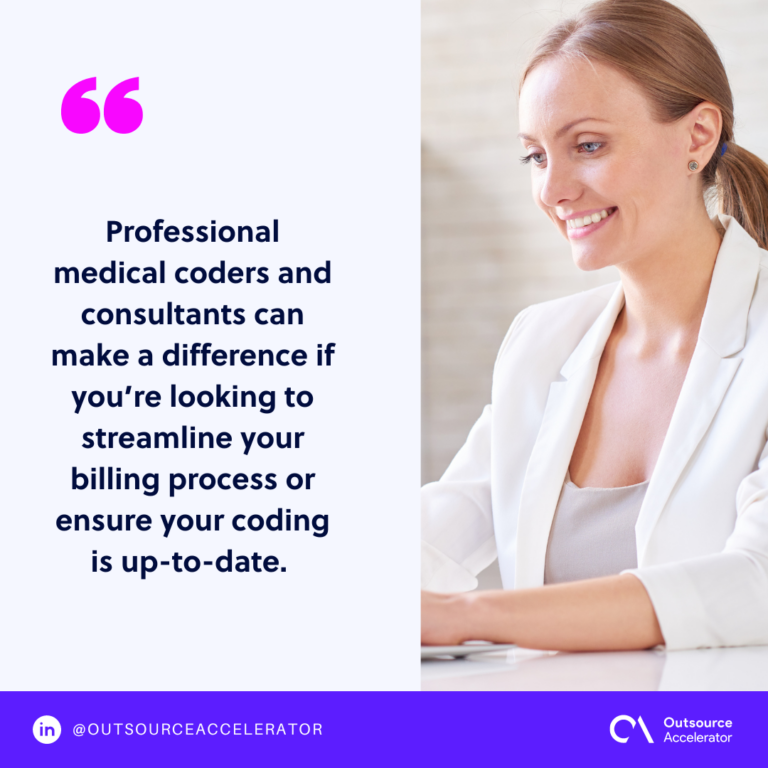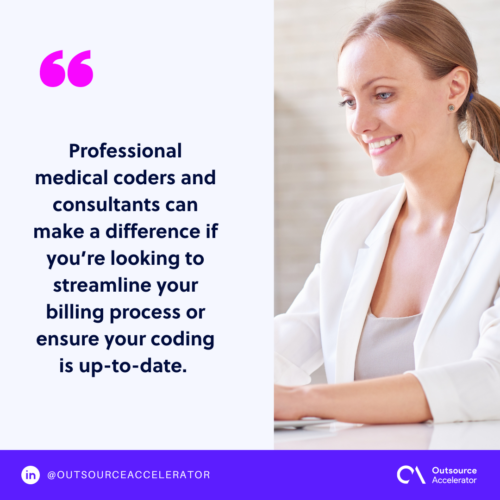 Roles and responsibilities of medical coding consultants 
Medical coding consultants are the primary providers of coding services to healthcare facilities. As one can guess from their name, they work closely with medical coders to ensure that claims are correctly coded and billed. 
Their efforts help secure reimbursement from insurance companies. 
Medical coders assign codes to diagnoses and procedures used in healthcare claims processing. The chosen code determines how much money a practice receives from insurance for services rendered. 
Medical coding consultants typically do the following: 
Help hospitals get paid for their services

Assist with medical record audits

Create training programs and educational materials for medical coders and billers

Provide consulting services to physician's clinics 

Improve patient care through documentation

Reducing medical storage costs

Reviewing and improving the overall efficiency of a medical office's coding system
The overall purpose of medical coding consultants is in an advisory role. They improve the quality of coding and billing practices in the healthcare industry by providing training on proper procedures. 
Skills required from medical coding consultants
Here are some of the primary skills required from medical coding consultants: 
Medical knowledge
A medical coding consultant should possess in-depth knowledge of medical procedures and their associated codes. This will help them decide whether a particular code should be used for a specific medical operation. 
Good communication skills 
Medical coding consultants work closely with their clients in the healthcare industry. They must possess exemplary communication skills so they can explain clearly to their clients how to improve their coding process. 
Excellent analytical skills 
Medical coding consultants need to have good analytical and time management skills. 
Consultants should be able to keep track of many different codes at once, understand which apply to the situation, and look out for errors.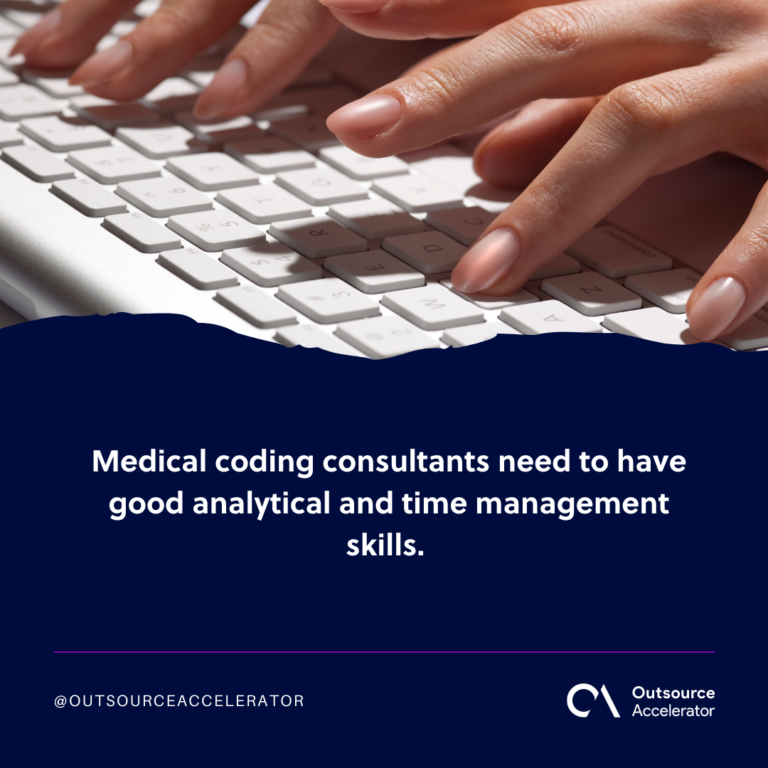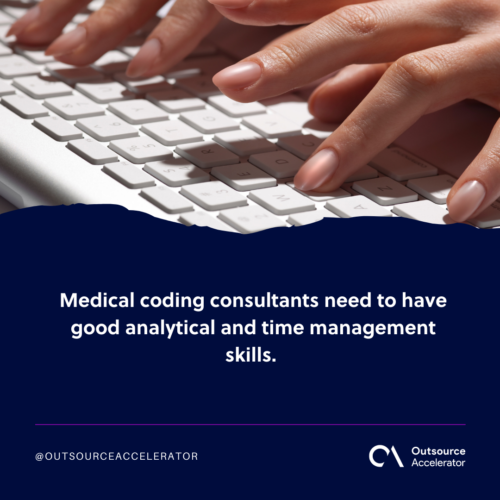 Software ability
Medical coders and consultants work with various technologies, including:
Electronic health records (EHRs)

Computerized physician entry order systems (CPOES)

Integrated data exchange (IDX) systems
They also utilize other information technologies used around hospitals and clinics.

Importance of outsourcing medical coding 
Outsourcing medical coding services is gaining popularity among healthcare providers.
Medical facilities can save on operating costs while maintaining high-quality operating standards. Outsourcing lets businesses focus on their core competencies while leaving the tedium to third-party specialists like Connext.  
Healthcare providers gain the following advantages by outsourcing their medical coding and consultancy:  
Scalability 
A healthcare provider's practice may experience rapid growth or contraction due to new patients, new procedures, or even changes in insurance regulations. Outsourcing allows for rapid scalability, up or down, as needed, without adding in-house staff. 
Medical coding consultants can be hired part-time or full-time, depending on your organization's needs. And companies can employ as many as needed to meet those needs. 
Reduce and control operating costs 
Outsourcing medical coding and consultancy can save businesses money because there's no need to pay for equipment or staff. These tend to be the main expenses for organizations that do their own coding. 
Many firms offering outsourced medical coding consultancy also provide services like medical transcription and translation. 
With outsourcing, you only pay for what you need and when you need it. As a medical facility's business grows or contracts, there will be no unused capacity or overspending on hardware and software. 
Increased security
With increasing cybersecurity threats emerging daily, outsourcing medical coding can help keep sensitive data safe from hackers. 
Outsourcing medical coding and billing services means that a company's sensitive data is kept safe in a secure environment from cyber criminals. All data will only be accessible by authorized personnel.

Ensured coding and billing compliance  
Medical facilities face stiff penalties if they fail to comply with industry standards and guidelines. Outsourcing medical coding consultants ensures you'll always comply with the latest laws and regulations. 
Healthcare providers no longer need to worry about hiring inexperienced staff who inadvertently cause compliance errors. Outsourced medical coding consultants make sure all claims are coded accurately. 
This ensures you don't lose any revenue due to penalties or fines. It also means your office is following all HIPAA regulations for patient privacy and security.  
Higher accuracy and minimized claim denials
A major benefit of outsourcing medical coding consultants is that they can help you achieve  higher accuracy. You'll get access to professional coders and consultants who can work extremely efficiently, minimizing claim denials. 
Medical claim denials commonly occur due to poor documentation or lack thereof. Sometimes denials happen because providers don't have sufficient coverage or patients exceed their deductible amount. 
These issues can be avoided by outsourcing professional medical coding consultants who can review claims properly.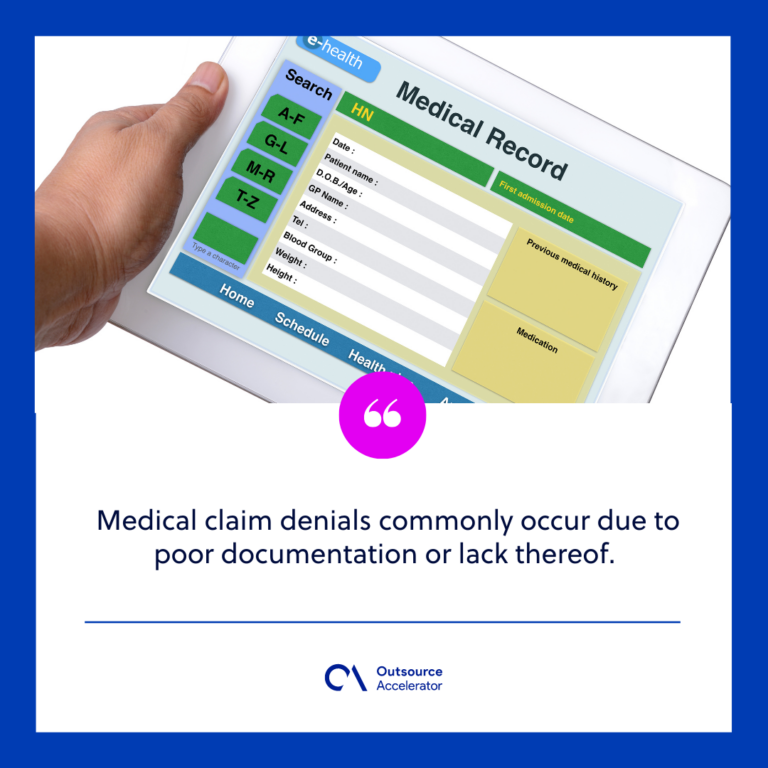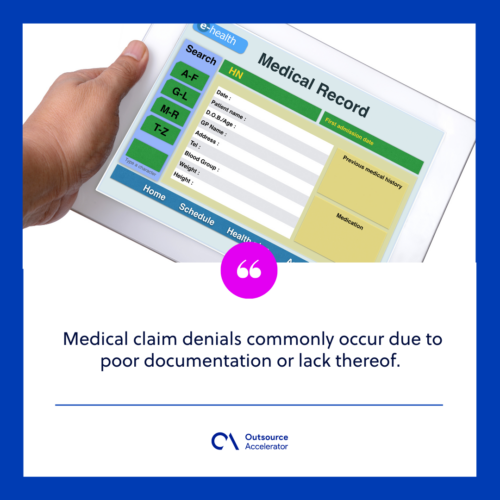 The future of medical coding
According to a report by Future Market Insights, the medical coding market is expected to grow rapidly within the next decade. It's estimated that the market will secure a valuation of 6.7 billion USD in 2023 and rise to 15.3 billion USD by 2033. 
Among the factors contributing to the rise of the medical coding and consultancy market are: 
Increased demand for patient data management

Technological infrastructure advancement

Further streamlining of billing procedures
 If your healthcare facility requires medical coding services, outsourcing is a viable solution.