Outsourcing medical coding services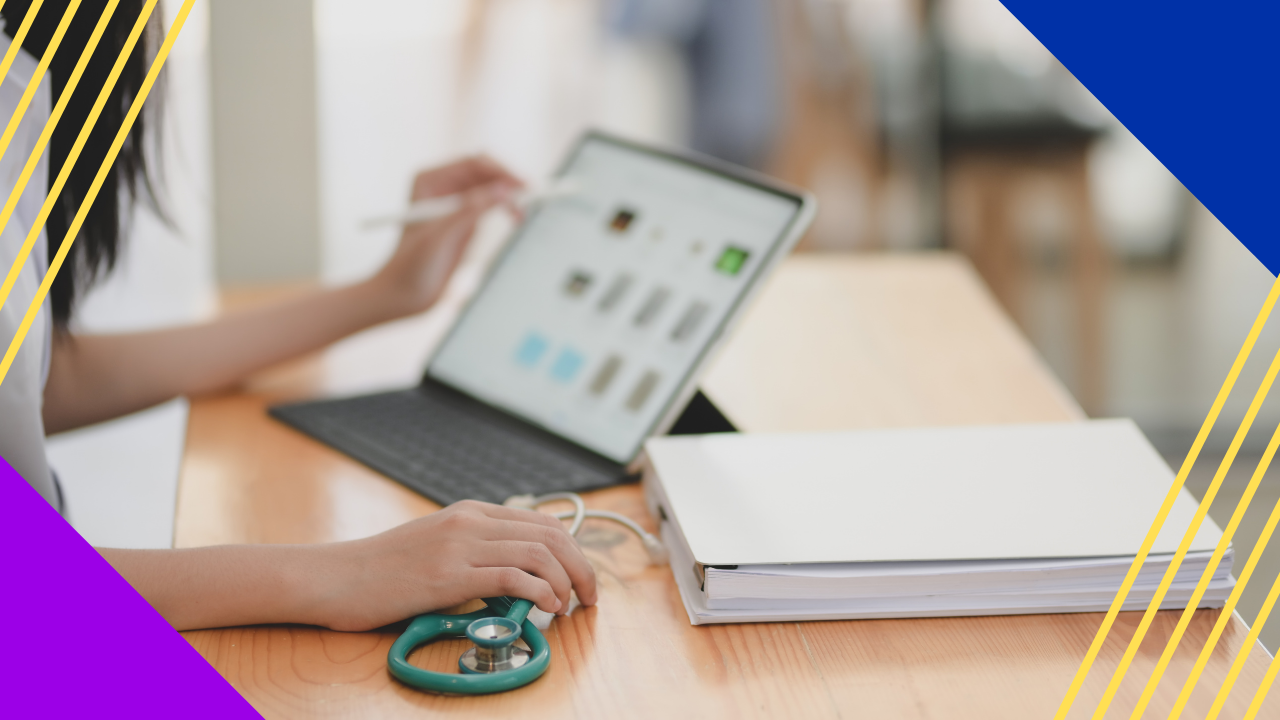 Outsourcing in the Healthcare industry has profoundly helped medical practitioners in their daily operations. Delegating medical coding, among others, has been life changing for the industry.
Since the healthcare sector is very fast paced, it surely demands a lot more of medical professionals' time. Not to mention, there is also a lot of competition in this field. 
Contracting out parts of day-to-day work allows medical professionals to have work-life balance. This is usually hard to achieve especially in fulfilling various time-consuming tasks like completing patient records. 
Farming out medical coding has now become an emerging trend in the healthcare outsourcing industry. In terms of healthcare operations management, this helps medical establishments to achieve quality services while maintaining their budget. 
Medical coding: A quick overview 
Medical coding refers to the process of recording and transforming healthcare procedures, diagnosis, and other services into universal alphanumeric codes. It is also typically done every time a patient visits their doctors. 
Medical coding is a vital element in a healthcare facility's Revenue Cycle Management (RCM). More so, it is also how medical practitioners are paid. 
Medical codes are basically used to inform payers on the following: 
What the patient's diagnosis is.

Medical services, treatments, and supplies given to the patient.

Medical condition or circumstances (if any) that affected the said treatments or services. 
It is the job of medical coders to ensure that all codes applied are accurate and correct, especially during the billing process. 
Medical coders should have comprehensive knowledge on the business of medicine, management and evaluation services. They should also have a clear understanding of the requirements of the payers.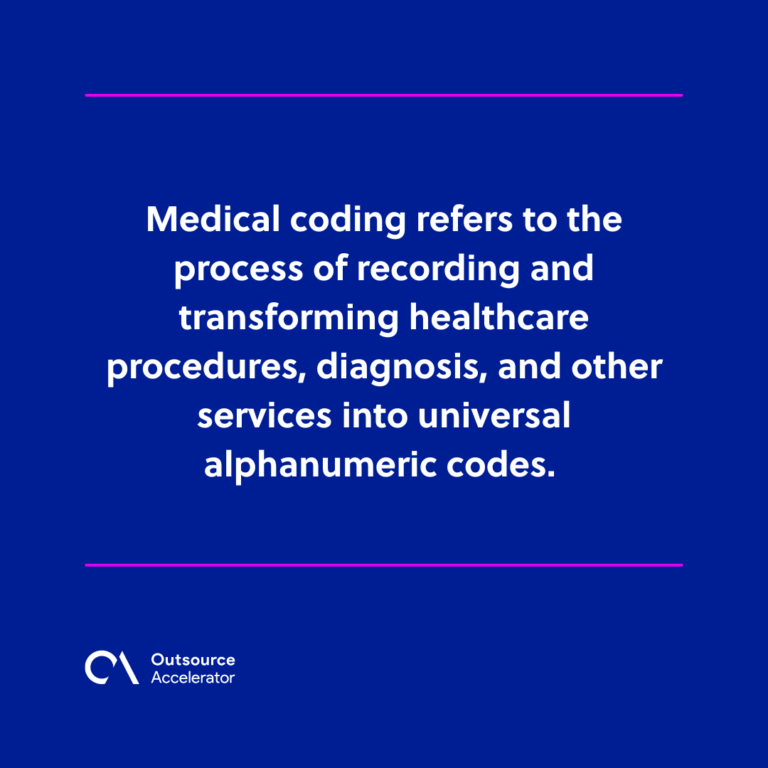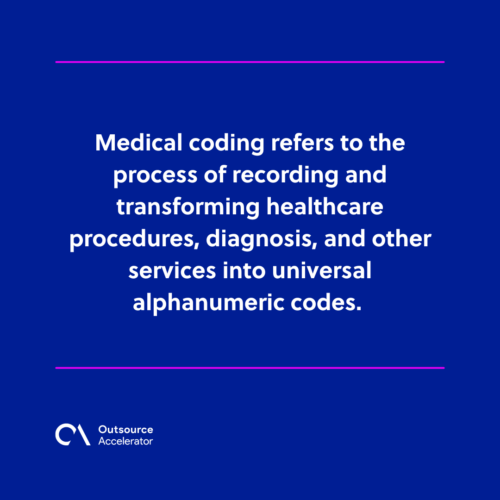 Medical coding vs medical billing
One common misconception is that medical coding and medical billing are basically the same. Although these two work as a tandem in facilitating revenue cycles, they have completely different functions. 
It is the job of medical coders to interpret the services provided to patients into codes that a computer system can discern. There are different types of medical codes that coders make use of, examples of these include:
Current Procedural Terminology (CPT)

National Drug Codes (NDC)

Healthcare Common Procedure Coding System (HCPCS)
Recording the correct procedures and diagnosis codes will require the proper knowledge of medical terminologies. Further, it should also be in accordance with CPT coding standards. 
All records provided by medical coders will then be used in medical billing in filing insurance claims and post payments. Medical billers coordinate with insurance companies to process denials or rejections, confirm details and issue statements. 
It is the responsibility of medical billers to ensure the accuracy of all medical information in order for the claims to be paid. 
Why do healthcare providers outsource their medical coding?
Outsourcing medical coding to specialists, brings in the following advantages to medical practitioners: 
Cost-reduction
Outsourcing medical coding is more cost-effective than hiring in-house staff. Employing in-house specialists with experience usually is more pricey.
Through outsourcing, healthcare providers are given access to seasoned coding specialists at a lower rate.   
Updated certifications
Medical coders must keep track with the changes and updates on coding systems, best practices and regulations. They should also undergo continuous education requirements, more so, be up-to-date with required certifications. 
Outsourcing companies make sure that their staff are backed with proper training, knowledge, skills, and certifications before starting to work for clients.  
Flexibility and scalability 
Another good thing about working with a third-party is that medical practitioners can easily scale their workforce anytime they need to. Compared to employing in-house medical coders, hiring additional staff usually takes a long process.
Outsourcing companies have a wide pool of medical coders that are ready to handle new clients. These outsourcing vendors also often have medical coders with different specializations to meet every client's requirements.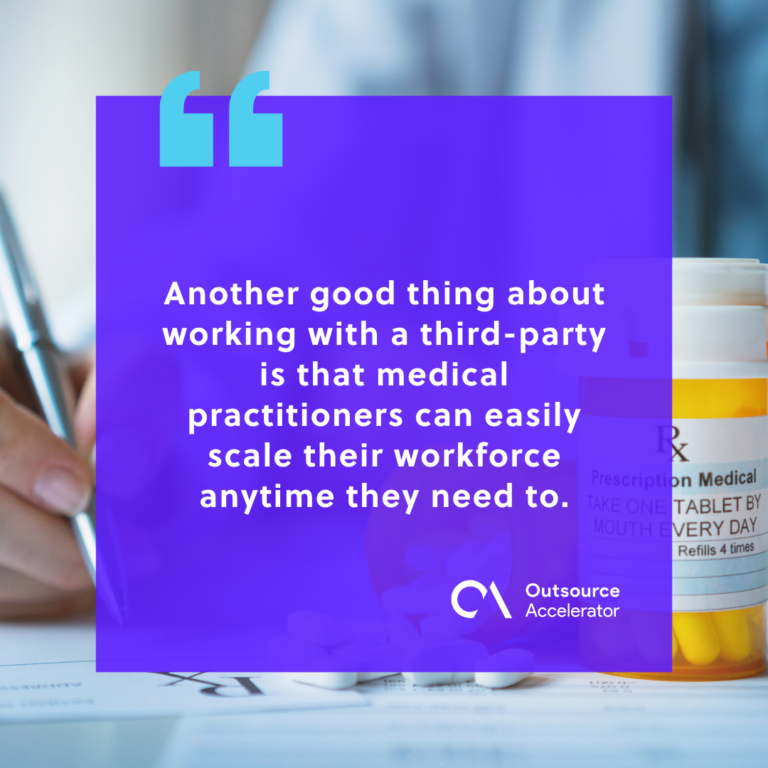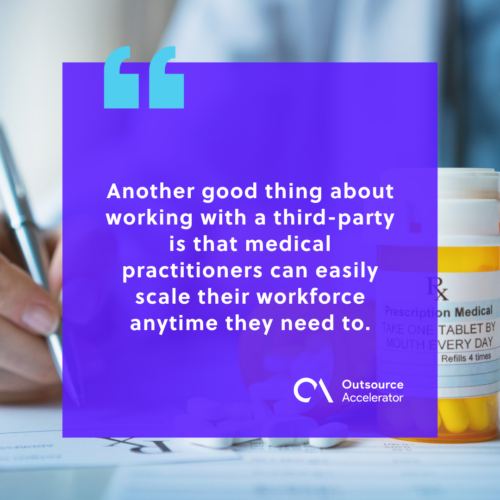 Security
A good outsourcing firm has solid data security, including disaster recovery measures. This is in order to protect their clients information in case of data loss and other cyber attacks or incidents. 
They also make sure to be compliant with the Health Insurance Portability & Accountability Act (HIPAA) and other regulations. 
Highly qualified coding specialists
Besides acquiring appropriate certifications, medical coders employed in outsourcing companies also undergo a series of training.
This includes audit preparation, evaluation and management coding, medical record review, and more. 
Partnering with the right medical coding provider
In working with an outsourcing vendor, practitioners should choose an outsourcing firm that will function as an extension of their team. 
Another thing to consider is the knowledge and experience with regards to the following regulations: 
ICD (International Classification of Diseases)

CPT (Current Procedural Terminology)

CDT (Current Dental Terminology)

HCPCS (Healthcare Common Procedure Coding System)

HCC (Hierarchical Condition Category)

MRA (Medicare Risk Adjustment)
In terms of HIPAA regulations, a good outsourcing provider incurs the following – hospital and in-patient coding, emergency room e-code evaluation, chart reviews, and DRG/ICD-9-CM coding validations.