How you can nurture your virtual staff to success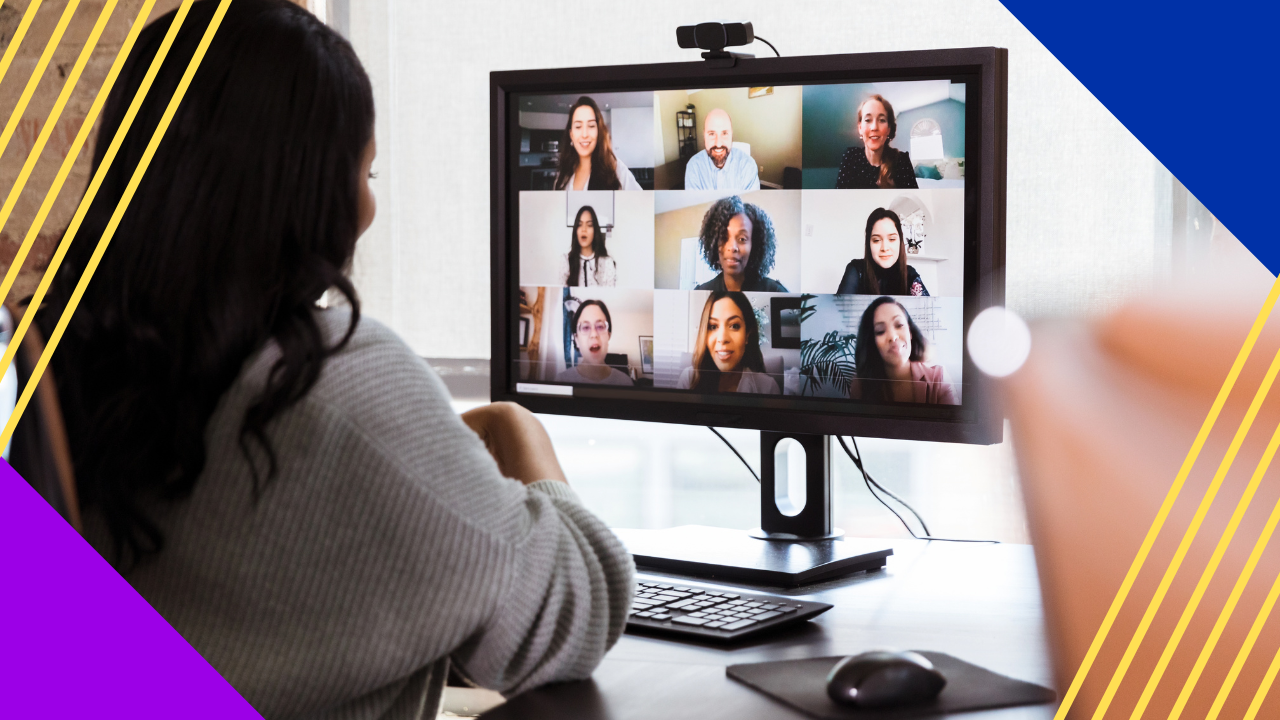 How you can nurture your virtual staff to success
The pandemic panned the spotlight to remote work in a global setting. It changed the way office teams operate and forced virtual life into companies around the world. While modern businesses have thrived, most organizations struggled to find footing in this model.
Organizations that have outsourced or distributed workforce in the past have a jumpstart in managing remote workers. However, virtual staffing is difficult to maintain especially during the pandemic.
A few mistakes on the employer's side can lead to dissatisfaction and a decline in their performance.
Buffer's 2021 State of Remote Work reported that a few remote work challenges have been highlighted in the past year. This includes differences in time zones and disconnection from the company, which is common for outsourced teams. 
With this, employers should be open-minded and constant in hiring and managing their staff nowadays if they want to succeed. In this episode of the Outsource Accelerator podcast, Anne and Mark Lackey of HireSmart Staff (HSS) share their outlook on this topic.
Distinctions between managing onshore and virtual staffing
Employers take advantage of hiring onshore staff mainly to maintain their local branding and identity. While it's good during the first years of building their business, they soon would feel the need to outsource some of their tasks to a virtual staff.
However, companies sometimes tend to be skeptical and reluctant about this method. This is since they get used to seeing workforce management through the lens of in-house staffing. Nightmare stories about virtual staffing also impact their hiring decision.
There are distinctions between hiring and managing onshore and virtual staff that employers should know about. Aside from their location aspects, onshore and virtual staff are both the same and different in terms of:
Cultural bounds
In HSS' experience, there are close cultural similarities between the Philippines and the United States, which can be an advantage in hiring virtual staff. 
However, employers should not always rely on seeing their staff from a foreign perspective and forcing their work culture on them.
Employers' hiring strategy
Employers tend to hire their staff more through familiarity and emotions than logic. This is most common with hiring onshore teams.
This tendency also pushes them to be skeptical and negative about virtual staffing. They feel that cheap staff might not work for them since it is always connoted with having poor work quality.
Lack of proper communication
Lastly, Anne and Mark found out that most of their clients don't communicate properly with their staff. It is a big challenge for everyone in the organization since employers have difficulty communicating their expectations to both onshore and virtual teams.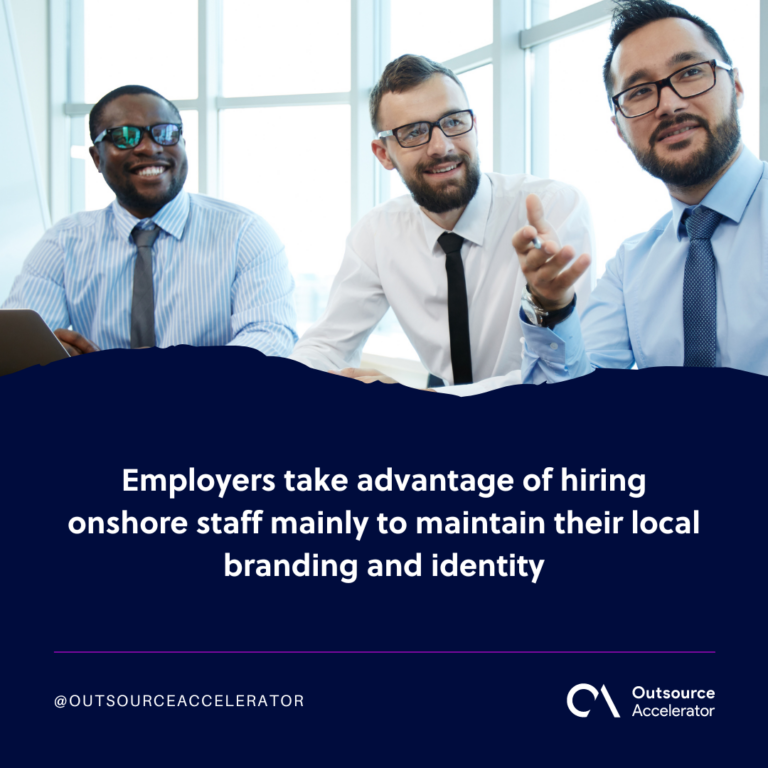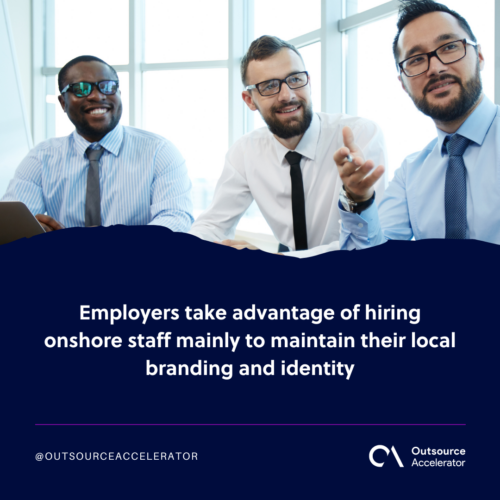 How to nurture virtual staff to success
Virtual staffing and outsourcing have always worked for businesses in the past. Successful companies that outsourced their operations have similar ways of hiring and managing their workforce to lead them to success. This includes the following:
Establish communication 
One thing that Anne and Mark iterated in the episode is having proper communication with their staff, whether virtual or onshore. Employers should communicate with the team about their expectations, goals, and objectives in working with them.
Start small and easy
Per Anne, companies are "never ready" in hiring a virtual team. Thus, it is okay if they figure things out slowly by delegating small and easy tasks first and creating a foundation from their strengths.
Set weekly meetings
Weekly meetings can be a great starter or momentum keeper for virtual teams. This is also a great practice for transparency within the organization.
Set weekly meetings to delegate tasks and update them of their progress regularly. 
Recognize small and big wins
Virtual teams love to be recognized and rewarded for great work. With this, employers should establish systems for recognizing and rewarding virtual staff that reach a specific quota or metric periodically.
Treat virtual staff properly
Lastly, virtual teams should also be treated equally as their onshore counterparts. With this, employers must treat their virtual staffing the way they do with their onshore ones.
Provide benefits, incentives, and salary raises as possible to keep them satisfied and motivated at work.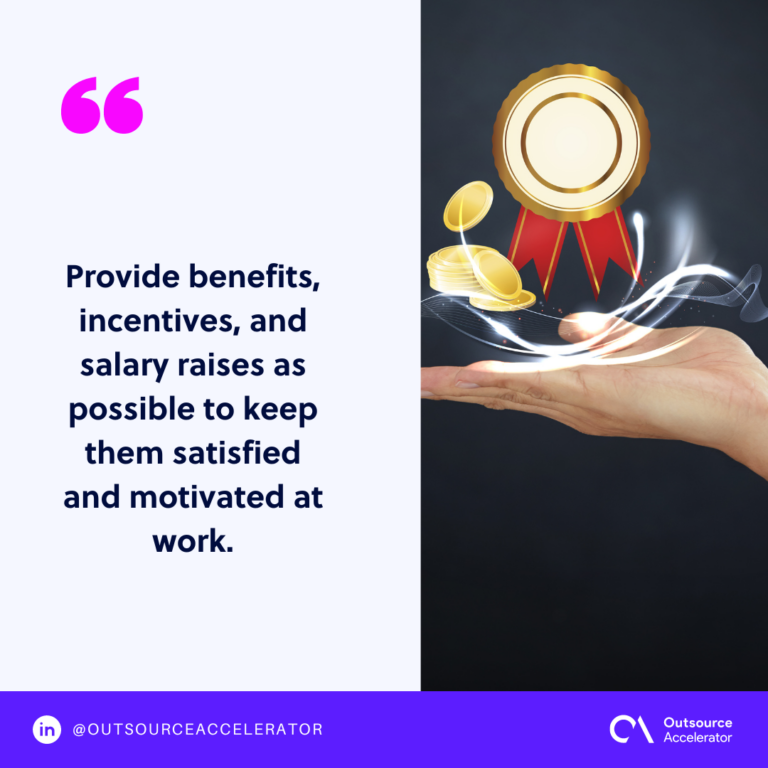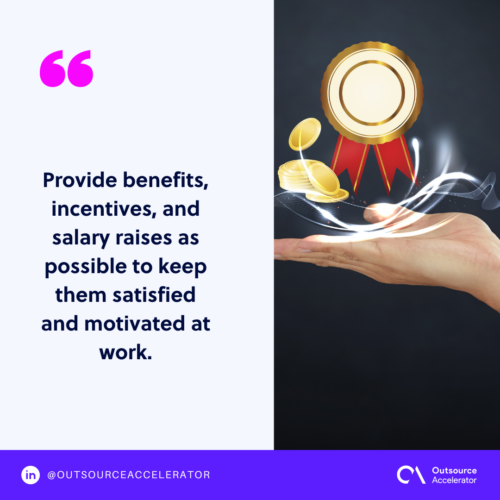 HSS in helping clients hire and manage virtual staff
Based in the United States, HSS aims to help its clients hire and manage their virtual staff to achieve success in their operations. Aside from being a recruitment arm, they work as a mediator between the business and their virtual teams. 
They help establish communication between the two parties to reach out their expectations, concerns, and feedback on each other.
For the clients, HSS markets its offerings as a potential to crack their CODE (Churn, Overwhelm, Dread, And Employee Performance).
Check out their website or through Meetwithanne.com for inquiries and listen to the latest episode here.