How the outsourcing industry has evolved, and what to expect in the future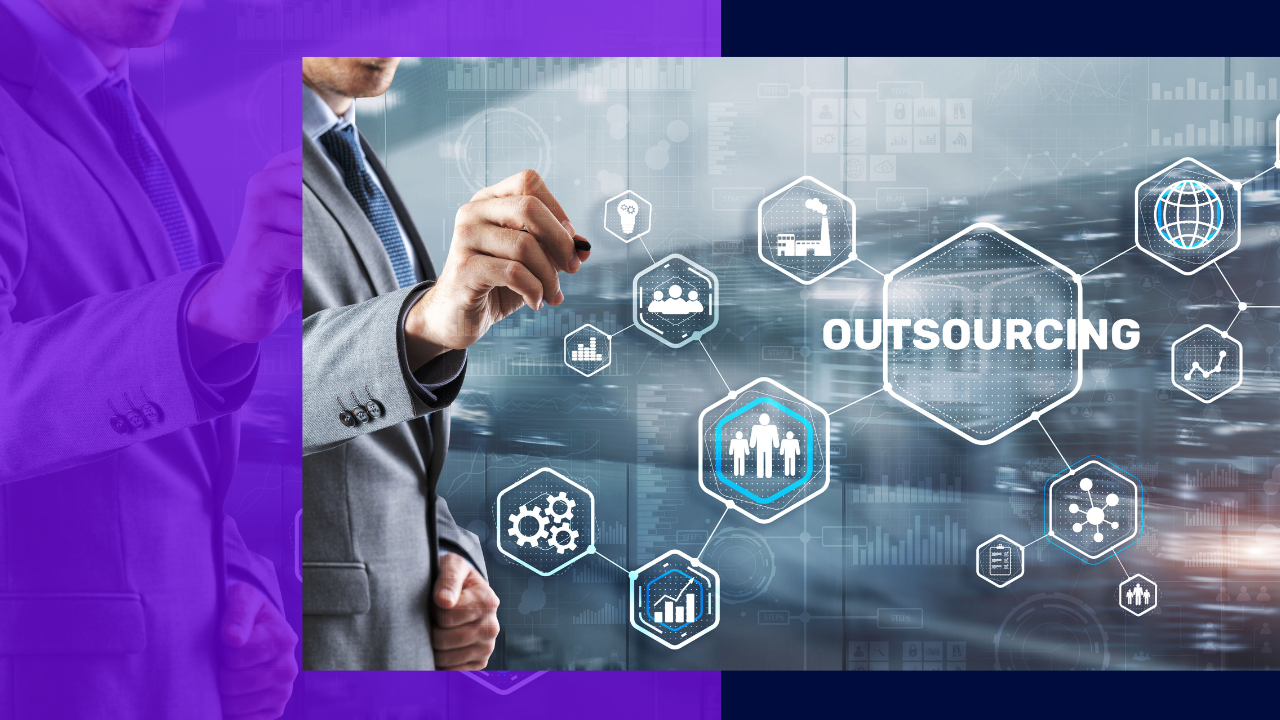 The outsourcing industry has gradually changed over the years. It has adapted to the needs of its clients and the challenges of disruptive technology that threatened its existence. These days, delegating services offshore has become a necessity for companies seeking to grow their operations and market reach.
Outsourcing has evolved thanks to technological advancements and trends that emerged from it. As the world ventures into the new normal, some of these trends still continue to shape the industry to fit the needs of businesses in the future.
These trends were tackled by Dave Palmer, current president of Everise, and Derek Gallimore in the Outsource Accelerator podcast. 
The outsourcing industry over the years
The concept of outsourcing started with bulking in-house offices in the 1950s and 1960s. Companies realized that they can scale and increase profitability better if they focus on their core strengths.
However, its actual practice started in 1989, with Eastman Kodak outsourcing most of its IT systems and companies following suit in the '90s.
The industry saw its ups and downs for the following decades. Several locations such as the Philippines and India have emerged as top destinations for offshore services. From customer service, companies are now able to delegate other functions for both front and back offices to their advantage.
Traditional outsourcing is believed to be dead in the age of disruption, which emerged before the pandemic. Automation and artificial intelligence (AI) posed a threat to replace outsourcing ever since.
However, the flexibility of the industry made it possible to turn these into advantages, helping them to keep up with globalization and the changing ways to work.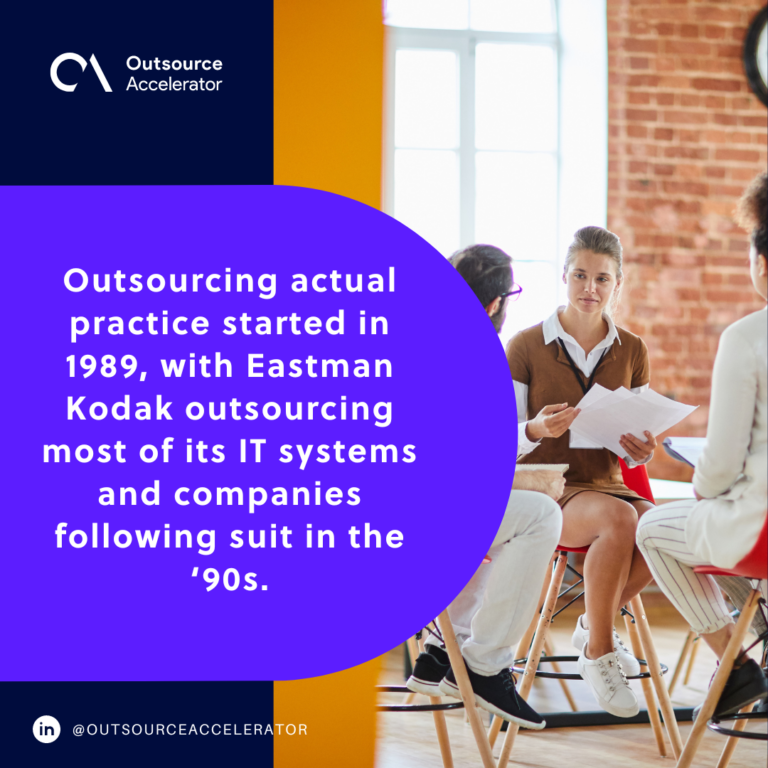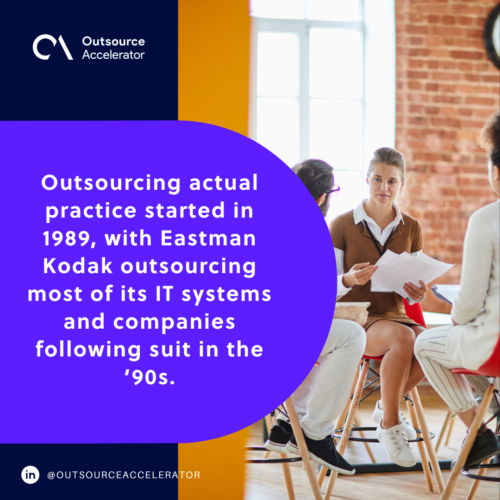 Significant changes in the outsourcing industry
Dave has seen the industry flourish in the past 27 years. From working at AOL to joining Everise, he noted the evolution of outsourcing in terms of:
Capital investment
One of the changes Dave has seen through the industry is the amount of investment it takes to outsource a certain task. As the technology used in outsourcing becomes cheaper, capital investments made by outsourcing companies and clients have also decreased. 
This move has opened opportunities for small businesses to delegate their services offshore and take advantage of its benefits.
Work and communication tools
Dave also mentioned that the tools and equipment used nowadays are not relatively new. However, some of them, including tools for telephony, have just made the move to the cloud to add service level and make them more affordable to its customers. 
This, meanwhile, made way for BPOs to offer additional functions such as back-office services.
Telecommuting
Today, telecommuting is not just limited to freelancers and in-house employees of a company. The pandemic has forced outsourcing companies to implement remote work arrangements as a way to provide continuous service to their clients around the world.
Changing perspective
Lastly, Western businesses have changed their perspectives on outsourcing. What was once a taboo in running a business has become a necessity for growth and expansion. The industry's ability to offer access to economic talent, mitigate socio-political risks, manage seasonal trends and become a true transformation partner have made BPO's a business secret weapon.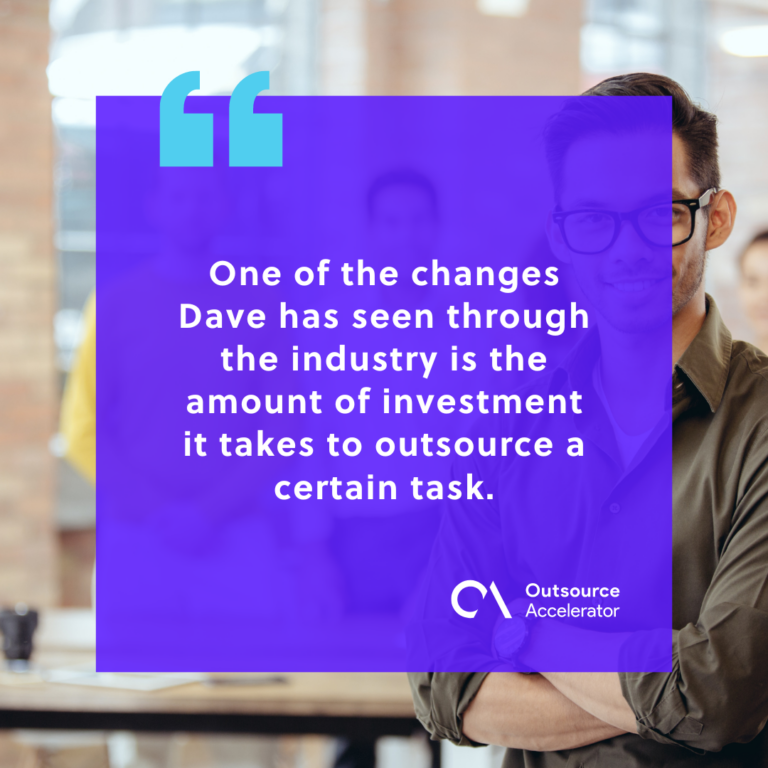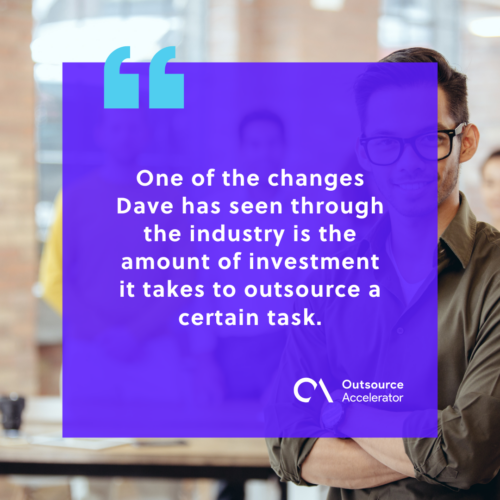 What companies should expect in the future
Outsourcing is here to stay. The latest study expects the industry to grow up to US$ 40.6 billion by 2021-2025 with an increased number of outsourced services to several destinations. The pandemic may have advanced technology for up to several years, but it will stand and embrace the changes in the future.
With this, businesses could expect several factors that continuously affect the industry, such as:
Robotic process automation (RPA)

. Automation won't stop the industry from providing its services to its clients. Despite the threat of disruption, it will continue to utilize chatbots and automation to increase work efficiency and service quality.
Wider offerings and outsourcing methods. Clients now outsource part of their professional services to specialized companies to make it more efficient. At the same time, they also take advantage of DIY outsourcing methods such as staff leasing, seat leasing, and multisourcing.
Cloud computing and storage

. Cloud computing is still in for outsourced teams. As BPOs move to permanent flexible work, there will always be the need to utilize cloud computing and storage to collaborate better.
Stricter data security

. With the increasing need for remote work, outsourcing companies and their clients will be more eager to implement stricter data security measures and compliances.
Everise's end-to-end digital outsourcing solutions
Started in 2016, Everise creates end-to-end customer and product experience solutions for Fortune 500 and high-growth companies in the healthcare and technology industries. They aim to determine their clients' pain points and fill this gap to provide the best experience to their customers and increase their satisfaction. 
Everise recognizes that there's no "one size fits all" for companies that outsource their services. That's why they take time in educating their clients about outsourcing and getting to know what would work best for their business according to their needs, goals, and objectives.
Send them an email through [email protected] or check out their website for further inquiries and listen to Dave's Outsource Accelerator Podcast episode here..