Definition
What is Artificial Intelligence?
Artificial intelligence (AI) is a wide-ranging branch of computer science that refers to the reproduction or mimicking of human-level intelligence, skills, self-awareness, and thought in computer programs. AI is primarily the reason why machines can adjust to new inputs and perform human-like roles and responsibilities.
While AI is usually related to robots and futuristic tools, this technology can be applied to many sectors and industries. Amazon's Alexa and Apple's Siri are some examples of artificial intelligence that we use every day.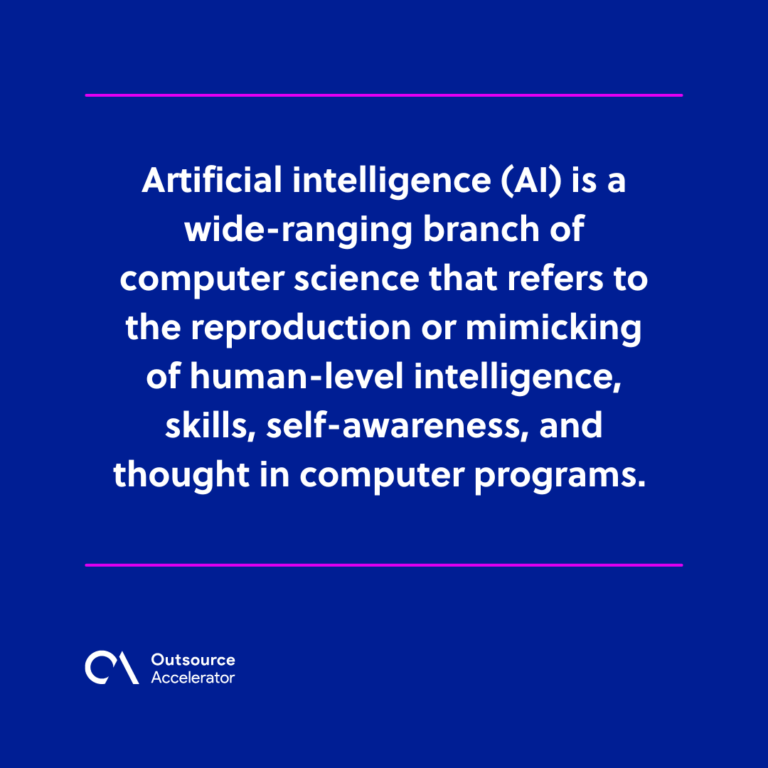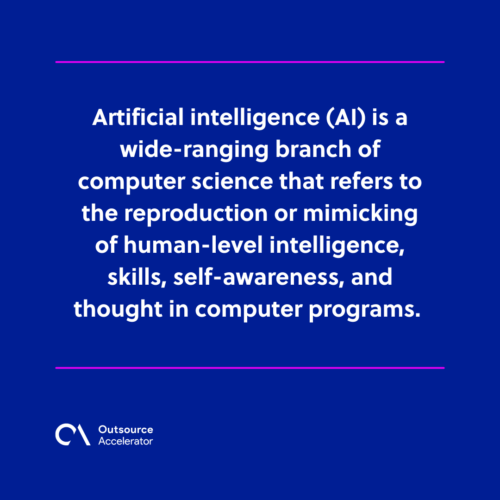 Benefits of artificial intelligence
Artificial intelligence is not taking over – or at least not yet. There's no need to be scared of AI because it is controlled and programmed by you anyway. They're fine, as long as they're in the right hands.
Here are some of the advantages of using AI:
Reduced error

24/7 Availability

Digital assistance

Faster decision-making

Time-saving

Smart weather forecasting