In recent years we've seen a trend in the digitalization of new and existing jobs on the market. The digital revolution modernized long-distance communication, brought an enormous number of tools to its users, and radically changed how we look at our work and work environment. 
A job we previously thought needed constant face to face contact is now being handled virtually more than ever. Digital (or virtual) assistants are becoming more common in offices worldwide. But what is a digital assistant? More importantly, what is the work of a digital assistant? 
What is a digital assistant?
A digital assistant needs to be someone who can manage everything a standard assistant would, but remotely. They can work online and remotely,  providing a more comprehensive range of resources for research and communications tasks. 
Just as a regular assistant, the digital assistant's work depends on their clients' requirements. They can also do administration, scheduling, and booking, or taking notes during an important meeting.
A virtual assistant will often come from an agency or be prescreened and must be extremely dedicated. But what is the work of a digital assistant? These specially trained assistants will be your daily helpers, and so they need to be aware of the specific tasks that they will perform both regularly and in general. 
If a digital assistant is doing well, your business should run a lot smoother, and the person they are assisting should feel relieved and less overworked.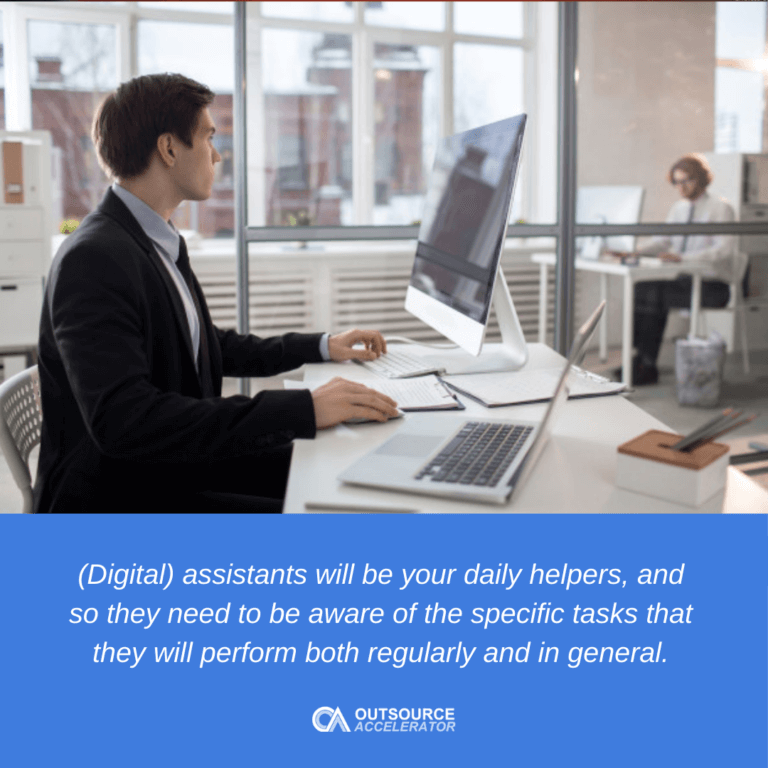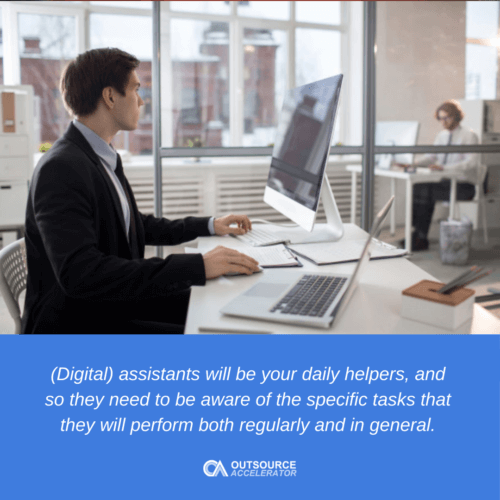 Digital assistant platforms
So, where would you find such a digital assistant? Well, there are a lot of options. A significant portion of the market goes through agencies or hiring platforms.
By choosing an agency, you'll have better contractual compliance, less chance that the assistant will be underprepared for the tasks, and simpler administration, especially for big companies that would work with such agencies as a partner.
If you prefer a more relaxed approach, you can reach out to freelancers to hire as an assistant or digital assistant. However, hiring directly may be more challenging than using an agency or platform, and it may be hard to ensure good quality hires.
Digital assistant salary
A digital assistant's salary is as varied as their daily tasks or job description and ranges from 5 to 50 dollars per hour based on the difficulty, the skill required, and time consumed. A digital assistant who takes notes will be paid differently from a digital assistant that provides administrative support with software like SAP, for example. This brings enormous benefits to the clients. The market is filled with different skill sets for the right price and offers the best solution to a problem that can be solved by a digital assistant.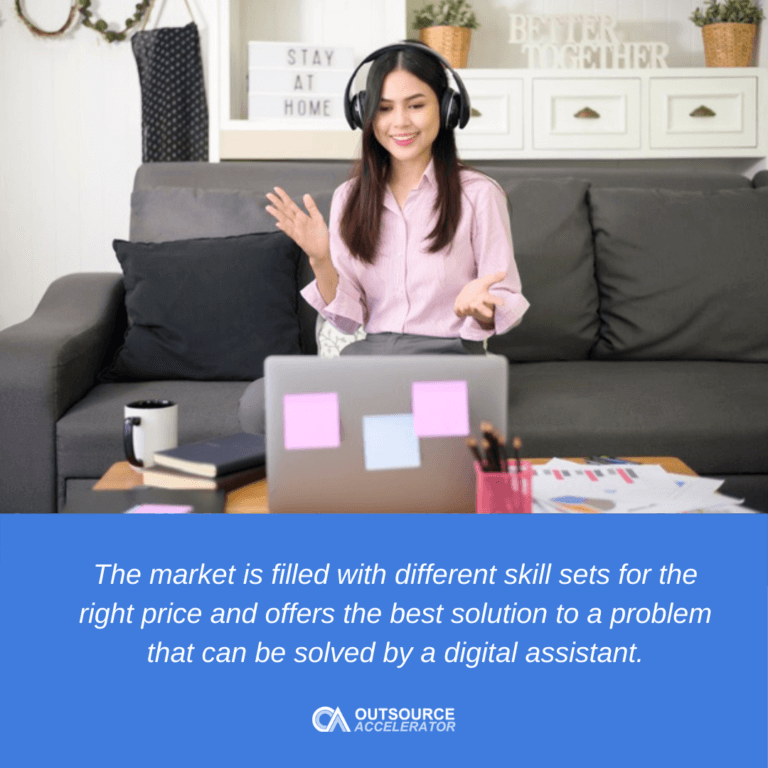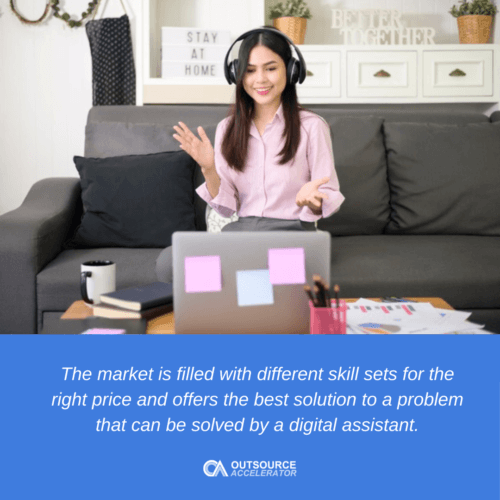 Hire a digital assistant
The job markets are changing. Digital assistants are a significant part of that change, and getting one for your company might be the first hire of a new era. They can function the same way an actual secretary does. Though, it gives you a more efficient way to hire one. It also might relieve some stress on your most overworked employees.
In this day and age, finding a digital assistant for your business can be quite overwhelming. You have a variety of options to look for your new team member: through traditional, in-house hiring; outsourcing; freelancing; or through referrals. The number of choices is fun, but can definitely be stressful for a busy business owner.
To make things easier for you, visit Outsource Accelerator to find the perfect digital assistant for you and your company.