Fun team meeting ideas to brighten up your next meetings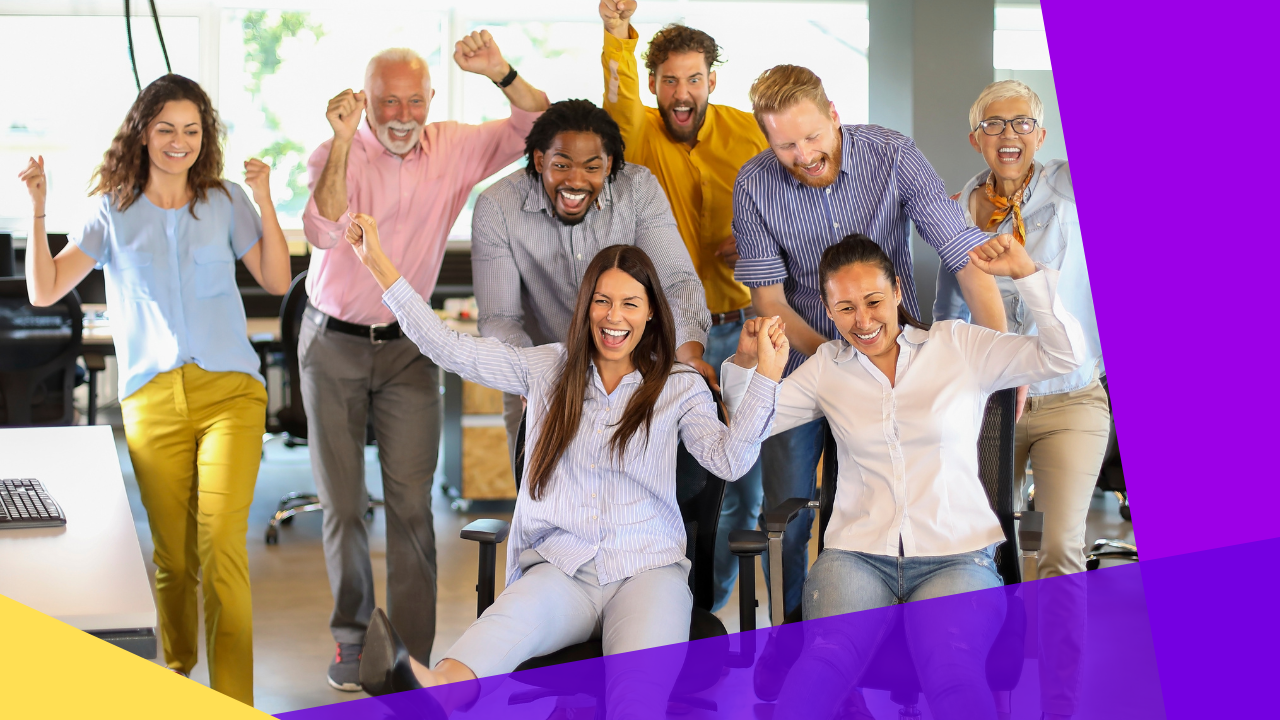 We need more ideas to make our meetings fun. 
Boring team meetings are the scourge of any workplace. Remember those periods trapped in a cold, dry room, having to listen to the drawl of your supervisor's voice? 
You end up looking at the endless Powerpoint slides of figures, charts, and words. Time seemingly stood still as you struggled to keep awake, forget any attempt to be interested. 
If one were to ask honestly, did anyone really enjoy when that happened? 
The truth is that many employees perceive a lot of meetings as unproductive. Sometimes such information could've simply been communicated through an email or call. When they try to participate, they get shut down, and as a result, they feel their thoughts are unwanted. 
This only got worse during the global pandemic, as meetings increased out of a sense of feeling more productive while everyone was stuck at home. The virtual method of it all left people feeling exhausted and burnt out. 
So what can be done? Throw little fun team meeting ideas in there. 
Why we should plan fun team meetings 
Meetings themselves aren't the problem. It's the way they are done. Handle a meeting effectively, and you get:
Innovative ideas

Solutions to difficult problems

Overall productivity

Sense of well-being
Meetings should be seen not just as ways to get the business bottom line on track. They can  also be opportunities to build a stronger team unit. Team building activities will allow people to get to know each other, communicate better, and build camaraderie and trust. 
It's a way to remind people that this job isn't just about them but the entire group as well. Everyone's success (and thus the company's) is the priority. 
We've come up with a list of fun meeting ideas you can implement in your workplace.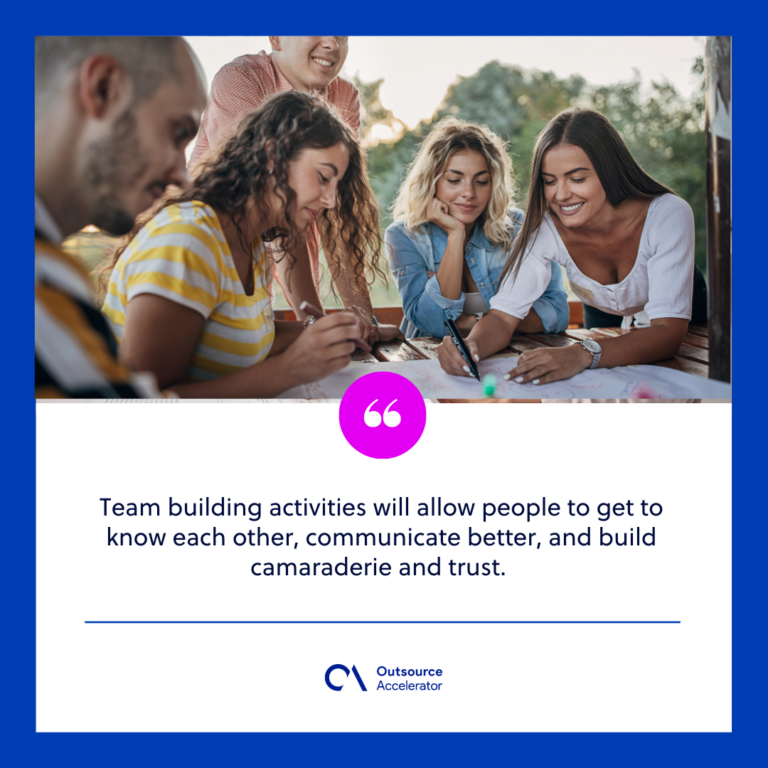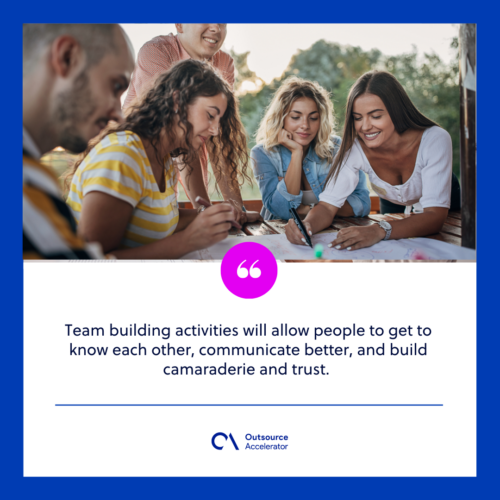 Event-themed fun team meeting ideas
These are the big-time meeting ideas for team building. It's suggested to try these outside of work as they will take a substantial amount of time. 
The positive is that placing team members in an environment where they don't need to worry about work stress will get them in a more relaxed mood. 
They'll be more excited and willing to enjoy themselves, and hopefully, this will be a mood that they bring back into the office.  
Go on a team expedition 
You are in the office for most of the day and five days a week. A team expedition, even a simple day trip, is among the fun team meeting ideas to consider. 
Many teams go on regularly scheduled trips outside the city, and sometimes these are even planned by their management. 
Some ideas for team expeditions can be volunteering at a local charity, visiting a museum or art gallery, or a hiking excursion to a nearby mountain. 
If you want to scale it back and apply it to the workday, even holding the meeting in a different location can do wonders for your team's engagement.  
Hold a movie night 
Movies are easy ways to entertain large groups of people for extended periods. You can all buy tickets to a screening of the latest films at your local theater or be more creative and screen a movie yourself. 
Pick a nice spot (like someone's living room or outdoors if you're feeling adventurous) and set things up so your team can comfortably watch the movie. Serve popcorn and soda to complete the experience. 
Dress up for a costume party
Engaging the creative sides of your team is a fun idea to get them to open up and expose their personality. One excellent way to do this is with a costume party. 
You can pick themes for how people should dress. The simplest would be to have them wear a silly accessory, but you can go all out and ask that everyone come in full-body costumes with makeup and props.
It's fun seeing what people choose to come as!  
Take a class together
Everyone should always be learning something new. It may or may not be related to your company's business, but the important thing is that your mind is being stimulated and inspired. 
There are many interesting classes and workshops that develop skills and talents. Maybe your team could take a cooking class together or learn sign language or acrylic painting. 
The fun thing in this meeting is that many of you are starting from zero, so it's no shame if you all learn and make mistakes.  
Plan an awards show
It's important to recognize the hard work that your employees do for the company. Employees with a positive experience are more likely to produce better results for the business and stay when their contracts are up. 
Make this a personal event for your employees. Focus less on the numbers and stats and more on what they bring to the team dynamic. Give awards such as "Funniest team member" or "Best dressed in the office" and make them feel they belong.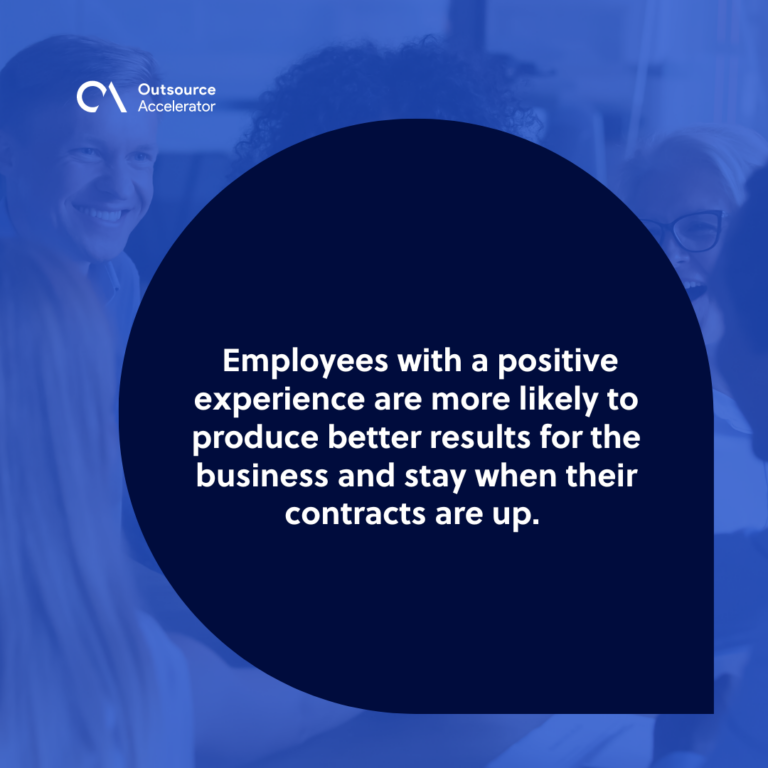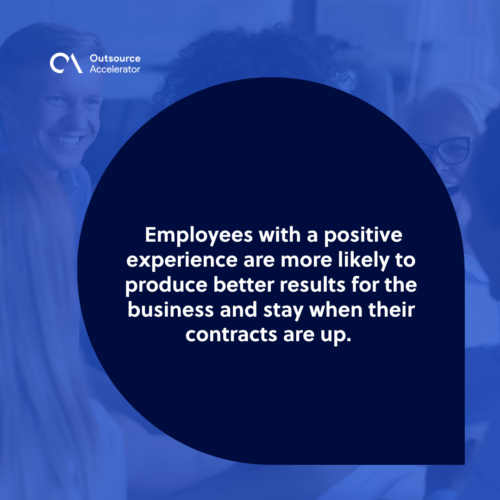 Fun team meeting ideas to perk up discussions 
Not every meeting can be an adventure. There must also be ways to spark up team meetings during the workday. Try these fun team meeting ideas to make your discussions more colorful: 
Food 
Nothing perks up people like free food. Even the promise of something like free hot chocolate may interest your team. You can even make it a recurring surprise by having people guess what food is coming. 
Get creative by planning themed food (chocolates on Valentine's Day or candy canes during December). Get your employees involved and have them plan special foods to bring.  
Interactive meetings
It's boring when the only one speaking in a meeting is the host. Make sure everyone tunes in by having sessions for brainstorming, where everyone has the chance to share ideas. 
Try ideas like live polls, quizzes, or word clouds to advance your meetings. 
Exercise and energize
Many office works will require you to sit down. Not only does this contribute to the sleepiness of dull meetings, but it's also unhealthy in the long run. 
Once in a while, have everyone stand up and do some quick stretches or exercises to activate their body. Have a standing meeting if you're brave enough! 
Creative presentations
Show off your artsy side by putting more life into your presentations. What matters more is the information you present, not how "business-like" it looks. 
Experiment with displaying your data in creative and fun ways. This will also ensure your employees retain what you're trying to report. 
Fun "penalties"
This is a fun way to check if people are paying attention. It also helps to solidify discipline in your workplace. 
For late staff, maybe they can do five jumping jacks? Or if someone's phone rings during the meeting, they have to buy a pizza for the next team meeting? Many workplaces use these to strengthen employee culture in a fun way. 
Fun team meeting ideas for virtual meetings
The global pandemic has forced change in many aspects of our lives, and our work is no exception. Instead of helping, a lot of virtual meetings have left us feeling more isolated. 
Try these team meeting ideas for virtual work to lessen the impact of being stuck at home.  
Asynchronous sessions 
Nobody wants to have their computer camera open for the whole day. When handling employees who work from home, timing your meetings to reduce screen time is helpful. It's healthier for the eyes, and your staff will be less exhausted.
Not every job needs an eye on it 24/7. Allow flexible work by setting asynchronous sessions where employees set parts of their schedule.   
Online virtual games
A ton of virtual games appeared when everyone was forced to stay at home. Explore the options on the Internet, or be creative and make your own. Even a challenge like picking a fun virtual background can make the day more fun.
Show and tell
Since we're all on our devices anyway, use the opportunity to get to know your employees better by having them present something personal. Even two or three doing this before the meeting can get people into a listening mood. 
Maybe have people share something interesting that happened to them last week or set an assignment to create a short slideshow of random interest.  
Virtual meal
Who says we have to eat alone? Keep the camera on during lunch and share the time with your co-workers. It almost feels like being back in the office together again. And you will be surprised how much less lonely you will feel. 
Personal updates
The world has gone through a collective trauma that hit us in different ways. Just going back to meetings as they were before the pandemic will not cut it anymore. More than ever, health is wealth, and mental health too. 
It may not be one of the most conventionally fun idea team meeting ideas, but it will mean a great deal to your employees to ask them how they are. 
Reassure them that they are not alone and you will get through this together. Happy employees work the best.